The idea of arming teachers as a way to prevent future massacres like the one that took place in Parkland, Florida, is gaining steam among Florida legislators, some members of Congress, and the president himself. "Armed educators (and trusted people who work within a school) love our students and will protect them," President Trump tweeted over the weekend.
On Tuesday, Florida lawmakers passed a $67 million bill for a statewide "school marshal" program to train teachers to carry guns, as part of a package of reforms in the wake of the shootings that left 17 students and teachers dead. It's a move opposed by Florida Gov. Rick Scott. "Teachers should teach, not pack pistols," he said in a CNN interview Monday.
But a blueprint for what this would look like already exists in Polk County in central Florida, called the "Sentinel Program." Launched two years ago by Polk County Sheriff Grady Judd, the program offers 132 hours of training to allow teachers or other school personnel to become sheriff's deputies so they can legally carry concealed weapons on campus.
So far, two private colleges have joined: Southeastern University, a Christian university with an undergraduate enrollment of 5,000; and Webber International University, a small private college of 800 students. And now Judd is looking to expand the program to high schools and other colleges in Polk County and beyond.
"This is not something any of us want to do. But it's something we have to do because it's necessary for us to leave our comfort zone and get a grip on reality," Sheriff Judd told VICE News. "Here's the facts: The active shooter is going to do his evil deeds between two and five minutes. When you dial 911, we'd never get there in time to keep the active shooter off campus."
Incoming Florida state Senate president Bill Galvano, a Republican, modeled his statewide proposal after the program in Polk County, arguing that many schools are too big for assigned police officers to patrol alone. "When you have schools like [Marjory Stoneman Douglas] with close to 3,000 students, two resource officers are not going to be able to cover the whole campus," Galvano said last week. "It's just an additional tool, and it's different than just saying teachers can bring guns to school; it literally means you have additional sheriff's deputies on campus."
Florida law prevents civilians from carrying concealed firearms onto college or school campuses. However, members of law enforcement are exempt from that rule, meaning once a teacher has achieved "deputy" status, they can legally carry a concealed firearm onto campus.
Galvano's proposal would make Florida the ninth state in the U.S. to expressly permit authorized employees to concealed-carry a gun on school grounds or have no law preventing it. The other states are Alabama, Alaska, Hawaii, New Hampshire, Oregon, Rhode Island, Utah, and Wyoming.
There are currently 21 states that don't have laws dictating whether school employees can or can't bring concealed weapons to work, and leave it up to the individual school district. South Dakota passed its own "Sentinel Program" law in 2013, and state lawmakers are encouraging more school districts to sign on after Parkland. On Monday, a school board in Kentucky voted in favor of a proposal to allow teachers to carry concealed weapons to class after undergoing training by the sheriff's department.
There are 110 school districts in Texas, out of 1,300, with "guardian programs," that teachers and school employees to carry concealed firearms onto campus providing they undergo special training. The Clarkesville School District in Arkansas, in lieu of hiring a school resource officer, which would have cost the district $50,000 a year per officer, according to CNN), spent about $68,000 training up about 13 staff members for its five schools.
Read: Florida shooter Nikolas Cruz will plead guilty — if the death penalty is off the table
Here's how Judd's program works: Schools or universities conduct their own screening process and recruit potential volunteers from their staff. The sheriff's office then does a separate screening process of the individuals who say they're comfortable volunteering, and picks five to 10 people.
Those teachers or staff members undergo a background check and a psychological evaluation, and after 132 hours of training (which is more than what regular deputies receive) will be sworn in as a special deputy sheriff. The identities of those sentinels is also kept completely private from the public.
Wilder says the cost of training is between $2,000 and $6,000 per person. Who foots the bill depends on when the participating faculty members choose to undergo training. If they train during regular work hours, the county pays. If it's outside regular work hours, the university pays.
Chris Owen, vice president of Southeastern University, is one of the eight faculty members who have received deputy status. Unlike the other faculty members who've been deputized, the school decided to make his identity public so he could answer any specific questions or concerns about the training.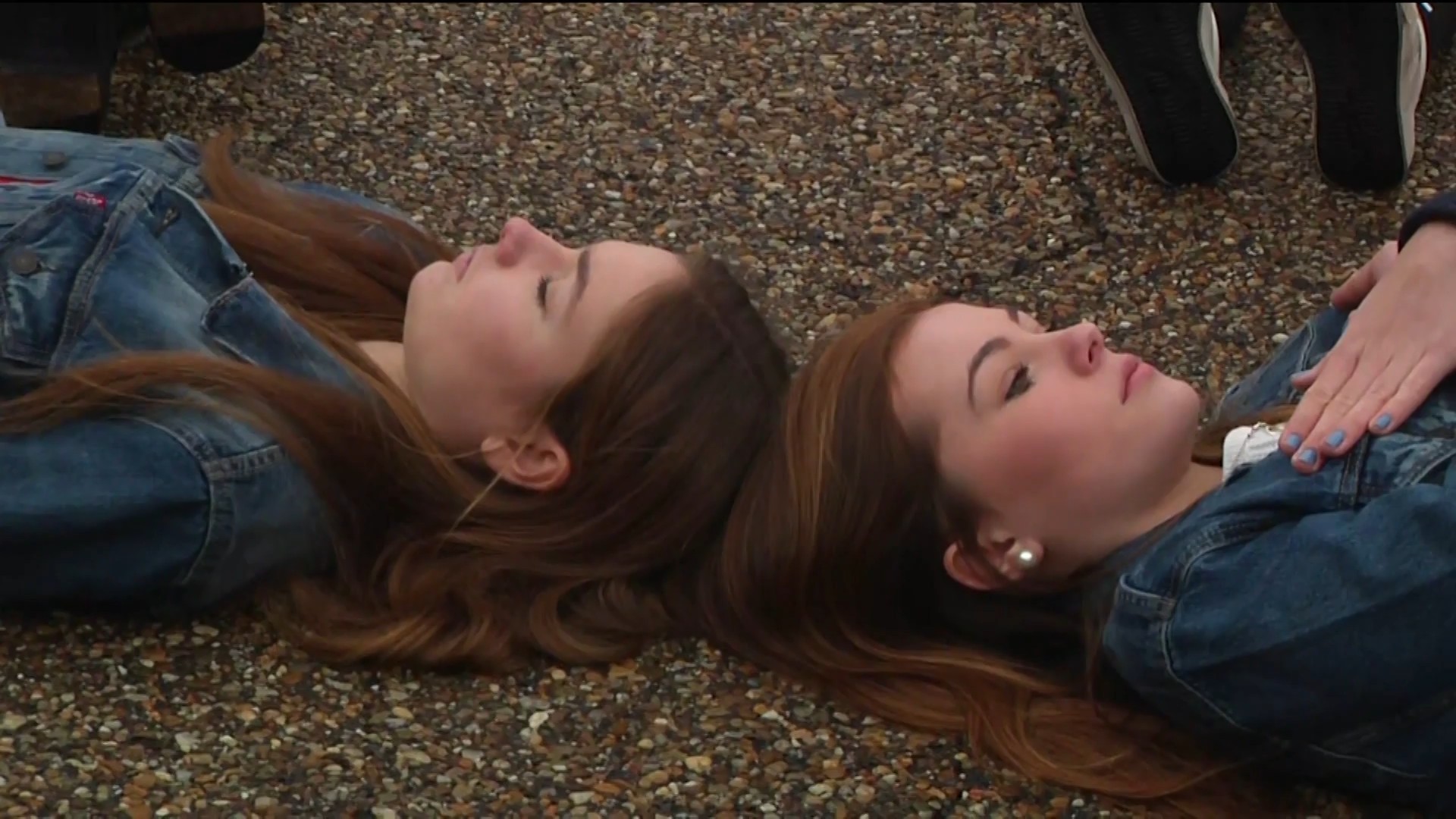 "We see ourselves as first responders," Owen said. "A lot of the headlines are saying 'teachers with guns.' We're special deputies that have been sworn in. It's a narrow, specific piece of responsibility."
Nonetheless, Owen said he would have never imagined back in 2009 when he first entered higher education that one day he might be asked to put his life on the line, or take someone else's life. "We hate that this is what our society has led us to," Owen said.
Southeastern University entered a contractual relationship with the Polk County Sheriff's office in October 2014, two years after the shooting at Sandy Hook elementary school which left 26 dead (including 20 young children). The idea behind the partnership was to ramp up security on campus through closer coordination between campus public safety teams and the Sheriff's Department.
"As these incidents started to occur more, there was a feeling that this might become an epidemic," said Southeastern University President Chris Ingle. "We decided to step it up by creating another layer of law enforcement."
Ingle says parents are often relieved when they learn about the Sentinel Program, but he urges caution.
"Faculty should never be forced to have guns; that would be a mistake," Ingle said. "They have to feel comfortable and want to volunteer to be part of this. People can say, 'I'm not the right fit'."
Read: All the times Nikolas Cruz was reported to authorities before the Florida shooting
Keith Wade, president of Webber International University, said the decision to participate in the Sentinel Program was less about arming teachers and more about training additional sheriff's deputies to be stationed on campus. "This was not an 'arm teachers' decision," Wade said via email. "I remember some professors from my college days who I'd be afraid of carrying Jell-o, much less a firearm. It was a 'having deputies closer' decision for us."
While Gov. Scott opposes arming teachers, part of his proposal to address gun violence in schools is to mandate one school resource officer for every 1,000 students.
Judd says that a school resource officer is "good, but not ideal."
"If she or he [the resource officer] happens to be in the right place, they're now involved in an old Wild West shootout," Judd said. "Ideally, the reason for the sentinel is not for the sentinel program or special deputy to replace the school officer, but to supplement."
"Now we've got three, four, or five armed people confronting the horrible person, the active shooter," Judd said. "That is a game changer."
But Gov. Scott isn't alone in his opposition to arming teachers in the state. "I don't support that, and I would admit to you right now I answer that as much as a father as I do a senator," said Republican Sen. Marco Rubio at a CNN Town Hall last week.
Other Republicans have also weighed in against the idea.
"If a Florida sheriff's 'game changer' plan is to arm teachers and train them to shoot at students shooting other students, maybe that's when we as a nation admit there's a problem that wasn't envisioned by the authors of the Second Amendment," wrote former Republican Florida congressman David Jolly on Twitter.
Cover image: Photo illustration by Leslie Xia.