Matthew Busch for The Washington Post via Getty Images
New research suggests that healthcare providers aren't recommending the human papillomavirus (HPV) vaccine for boys at the same rates as their female counterparts, and it could leave them at greater risk of certain cancers later in life. (Yes, there's a sexually transmitted virus that causes cancer and we have a vaccine that can prevent it).
The finding comes from an analysis of data from the 2015 National Immunization Survey-Teen (NIS-Teen), which collects information about vaccinations in adolescents. The survey showed that in 2015, 63 percent of girls had received at least one HPV vaccination, compared to 50 percent of boys. (The Centers for Disease Control and Prevention currently recommends a two-dose vaccination for both boys and girls starting at age 11 or 12, before they become sexually active.)
Both of those rates are well below the goal of 80 percent vaccination of 13- to 15-year-olds that US health authorities hope to reach by 2020. But to examine the disparity, a group of researchers including Anna Beavis, gynecologic oncology fellow at Johns Hopkins Hospital, dug into the data.
Looking specifically at parents who didn't intend to have their children vaccinated, they found that the most common reason was parents thought it wasn't necessary (21 percent in girls, 22 percent in boys). Parents also copped to a lack of knowledge about the vaccine (13 percent in girls, 14 percent in boys). However, parents of boys were almost twice as likely to say their healthcare provider simply hadn't recommended the HPV vaccine (10 percent in girls, 19 percent in boys). The findings were presented at an Annual Meeting of the Society of Gynecologic Oncology and haven't yet been published in a peer-reviewed journal.
"I think it's really unacceptable that one in five parents of adolescent males say that the reason their sons haven't been vaccinated is that they've just never been told," Beavis tells Tonic. HPV can be transmitted even if the infected person doesn't have symptoms, which makes the vaccine even more important.
The stats suggest doctors are failing their male patients. Meanwhile, men are five times as likely as women to have high-risk HPV and the CDC estimates that more than 90 percent of sexually active men will be infected with HPV in their lifetimes. Those infections can put them at risk for oropharyngeal, anal, and penile cancers. In fact, rates of oropharyngeal cancer among men have risen more than 300 percent in the past 40 years thanks to HPV.
---
Watch More from Tonic: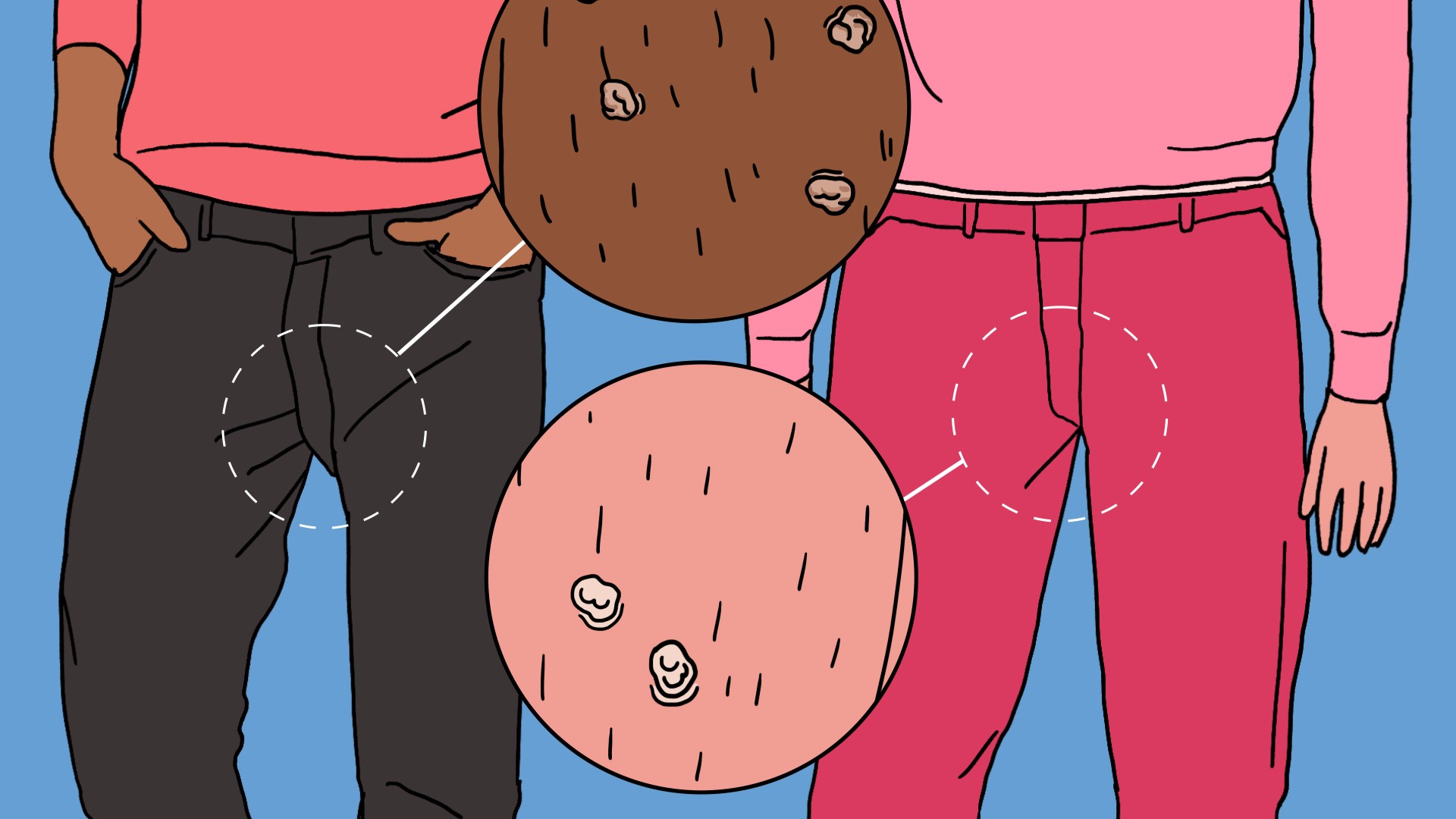 ---
Beavis notes historical reasons that may contribute to the gender difference. For example, the CDC began recommending HPV vaccinations in 2006 for girls, but not boys—HPV infections are responsible for virtually all cases of cervical cancer. The vaccine, Beavis explains, was originally intended to combat cervical cancer, because the other cancers caused by HPV are not nearly as common. But because of the prevalence of HPV and an apparent increase in oral sex, there's been an increase in oral and throat cancers related to HPV. There's also been an increase in HPV-related anal cancer.
But the CDC didn't say boys should also receive the vaccinations until 2011, and rates among males have continued to lag. Now, the CDC estimates that about a third of HPV-related cancers are in men, Beavis says, but the link between cervical cancer and HPV is more widely recognized, among both the public and doctors.
"While the majority of our impact in HPV vaccinations will likely be in cervical cancer because it's more prevalent, we have the opportunity to prevent these cancers that are present in both genders," Beavis says. "I think that speaks to the importance of vaccinating in both genders."
The NIS-Teen results show that providers can be doing more. Besides simply recommending vaccinations (one of the key drivers for parents), they could also be addressing the other two reasons parents don't vaccinate: believing it's unnecessary, or simply not knowing enough to make a decision.
"Sadly, providers may feel low urgency about vaccinating boys," says Ashish A. Deshmukh, an assistant research professor at the University of Florida college of public health who studies HPV-associated cancers. "I think the responsibility falls on both the healthcare providers and parents. It is most crucial that we raise awareness among parents and providers."
The United States lags behind other countries in vaccination rates. Australia, for example, has reached rates of 78.6 percent of girls and 72.9 percent of boys. Beavis suggests that may be partly because the US healthcare system is, to be generous, "heterogeneous." Australia's national health program has an easier time implementing a wide-scale vaccination program, while the United States puts the onus on parents and, often, private healthcare providers. State action to require (or simply fund) vaccination has been a mess. Currently, only three jurisdictions require an HPV vaccination for school attendance, though New York has bills in the House and Senate.
Beavis also notes that vaccination rates aren't uniform across the country. They can vary by geography—the southeast generally has lower vaccination rates and the highest rates of cervical cancer—and demography, with black and Hispanic youth having higher rates than their peers, especially at lower incomes. Beavis points to the federal Vaccines for Children program as helping increase those numbers.
Ultimately, there's more work to be done. Beavis notes that physicians and healthcare providers are on the front lines; their strong recommendation, emphasizing how the vaccine can prevent cancer, can make a real difference. "I think now is the optimal time for us to ramp up our vaccine efforts," she says, "in order to have the most impact on cervical cancer and other HPV-related cancers."
Sign up for our newsletter to get the best of Tonic delivered to your inbox weekly.