Photo by Dan Hamilton-USA TODAY Sports
It's not often that calling on a player with the best net rating on a team in a big moment appears to be a calculated risk. Net rating is only one lens, of course, but it's an important one in the postseason, when the only thing that matters is outscoring an opponent. The context within is important. At the end of the day, or game, or series, it comes down to winning, and the Toronto Raptors have been beating the Washington Wizards when Jonas Valanciunas is on the floor.
And still, head coach Dwane Casey calling on Valanciunas in the fourth quarter of a tight Game 5 on Wednesday was taken by some as a gamble.
In large part, that's because the conversation around Valanciunas has focused for some time now on what he can't do. Namely, he can't defend the pick-and-roll. Or, rather, he can't defend the pick-and-roll in the style many teams have become accustomed to and in the style the Raptors hoped he could play when he first entered the league. He is not exceptionally fleet of foot, and he was below average for his position defending when switched onto a guard, certain death against John Wall or Bradley Beal. Pick-and-pop bigs are a problem, too.
---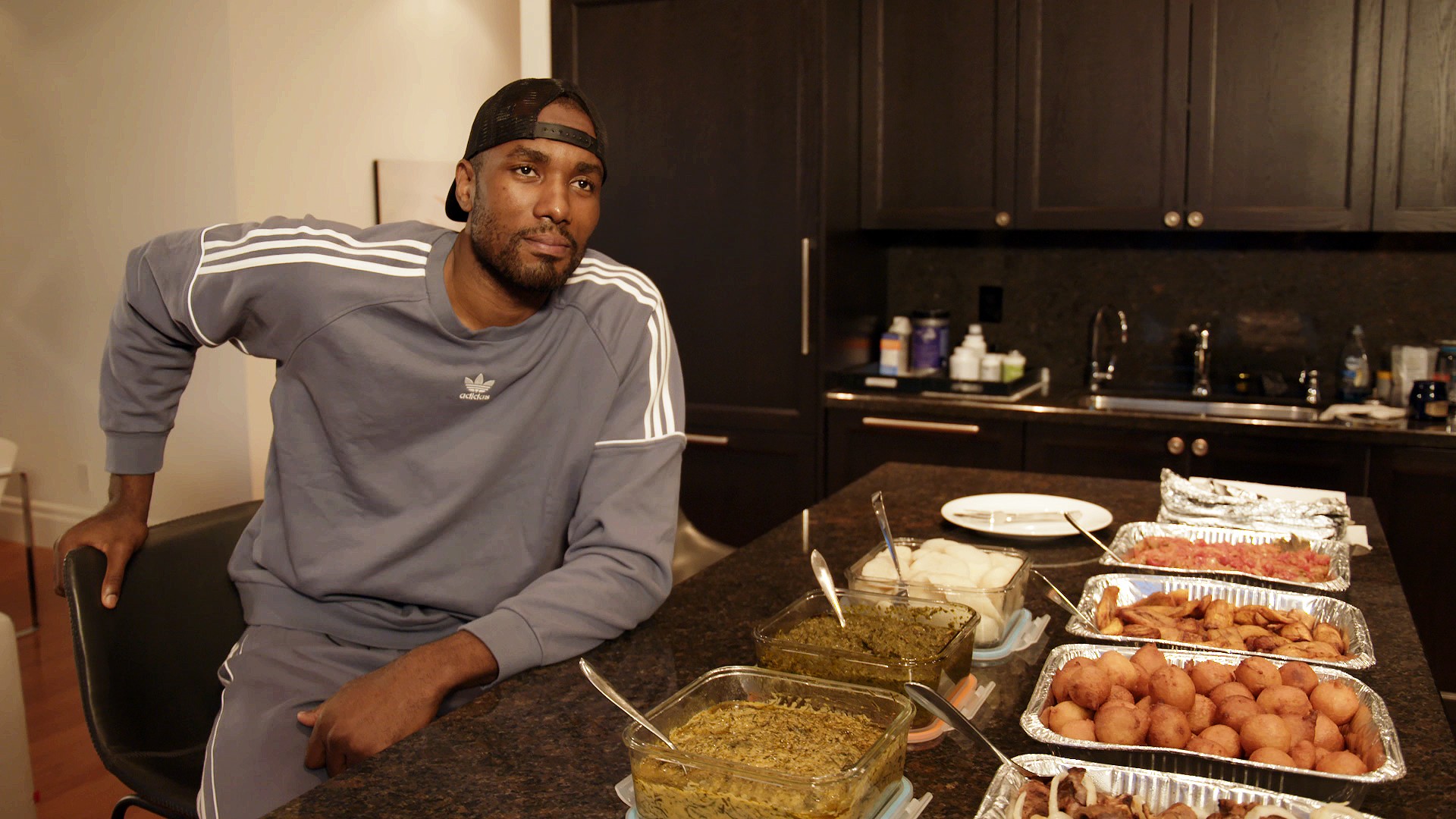 ---
The issue with the discussion around Valanciunas is that it has so often focused only on what he can't do, and not what he can. And the list of things he can do, and can do well, is an important one. He is a very good screen-setter and the team's best non-Bebe dive threat, for example. To wit, he ranks fourth in the postseason in screen assists with 21 and has averaged 1.33 points per-possession when rolling in the series, up from 1.16 (in the 70th percentile in the league) in the regular season. He bounced back in a major way as a post-scorer this season, and the Raptors found him in more nuanced, improvised ways down there. He's become a better passer, expanded his range, and generally become a more versatile offensive weapon.
Most notably on Wednesday: He's the team's best rebounder by a significant margin. The Raptors were getting absolutely crushed on the defensive glass whenever he sat, something that presented itself all season (the Raptors grabbed 52.8 percent of rebounds with him on the floor and just 49.4 percent with him off). In a monumentally important Game 5, the Raptors couldn't stop giving a struggling Washington offense second chances to get going. At least, not until Valanciunas returned—the Raptors had a 78.1-percent defensive rebounding rate with him on the court in the game and an unfathomable 36.4-percent mark without him. (Those numbers are 84 and 75.3, respectively, in the series.)
And what Valanciunas showed when trusted with the closing minutes was that his defensive shortcomings have been overstated, or he's capable of overcoming them. After having Valanciunas drop back aggressively to dare the Wizards into mid-range jumpers all series, Casey tasked Valanciunas with showing higher against Wall and Beal.
Casey's challenge was essentially for Valanciunas to show he can defend in more ways than the conservative scheme that saw the Raptors finish top five in defense—and Valanciunas rank 16th in opponent field-goal percentage among 98 players with 200 shots defended at the rim—but Valanciunas post the worst defensive rating in the rotation. Hedging requires more nimble feet, better anticipation and reaction time, and an unyielding focus on both the ball-handler and the roll-man.
The result is best displayed in one clip, where Valanciunas shows high to probe at Wall coming around a Marcin Gortat screen. Wall splits Delon Wright and Valanciunas, and this is the Raptors' worry in this scheme—Wall may have a head of steam running toward the rim, with the only potential help being A) a perimeter player, and B) requiring help off of a good corner shooter. Instead of a 9-1-1 situation, Valanciunas pokes the ball free from Wall, takes two hard dribbles the other way, and starts a fast-break that ends in a DeMar DeRozan dunk.
When Casey initially called on Valanciunas (along with Wright, C.J. Miles, Kyle Lowry, and DeRozan), the Raptors trailed by five with 8:52 to play, their sweaty fingertips struggling to maintain a grasp on any semblance of control on the series. Nearly five minutes later, the Raptors led by one. A few minutes later, the Raptors were ahead 13 and Valanciunas was sitting back down in reward rather than punishment, a fivesome that played all of eight minutes together this year having just completed a 24-8 run to win Game 5.
Valanciunas finished a game-high plus-19 in 32 minutes, scoring 14 points with 13 rebounds, two assists, two blocks, and that pivotal steal. For the series, the Raptors have outscored the Wizards by 17.7 points per-100 possessions when he's on the court, with Valanciunas averaging 13.4 points on 61.4-percent shooting and 8.8 rebounds.
What Game 5 affirmed is that the conversation, at least in this series against the Wizards, should be more about what Valanciunas can do rather than what he can't.