crankyT / Getty
Sally King had been doing triathlons as a hobby before she started taking Yasmin. A few months after she went on the birth control pill, she developed asthma so severe that she could hardly climb a few stairs without being short of breath.
It was only when King, a medical sociology doctoral candidate at King's College in London, met with a gynecologist as a potential program advisor that she got a tip about what might be causing her breathing difficulties. As she was about to leave the meeting, the specialist asked her if she'd be biking home in the rain. "I said, 'Yeah, it's the only sport I can still do because I've suddenly developed this severe asthma and I can't run or swim,' and he immediately asked what pill I was on," she recalls. Within two weeks of coming off Yasmin, King says her asthma cleared up almost entirely.
When contacted for comment, Courtney Mallon, the deputy director of product communications for Bayer, said that the company takes "all adverse events seriously and continuously collect and analyze all adverse event data we receive for our products. The adverse events associated with Yasmin are well-established and outlined in the product label."
While King's experience isn't a common one, researchers are exploring the link between asthma and sex hormones. Tellingly, CDC data shows that, as children, boys are more likely to develop asthma than girls while, in adulthood, asthma is far more common in women.
"There's been quite a lot of evidence to indicate that hormones may have some role in exacerbation of asthma," says Melanie Pereira, professor at the University of Melbourne's allergy and lung health unit, who has studied the link between the contraceptive pill and asthma.
Pereira's 2015 research followed children of six and seven years up until age 43, using data from the Tasmanian Longitudinal Health Study—research that surveyed every child born in 1961 and living in Tasmania, Australia, for asthma and respiratory disease. She found that those who were overweight and on the pill had higher rates of asthma, while those who weren't overweight, but on the pill, did not. Earlier this year, a major review of research involving 500,000 women by the University of Edinburgh concluded that there may be a link between female sex hormones and the development of allergies and asthma, but that more research was needed.
While Pereira says that it's worth doctors exploring the possibility that a patient's new-onset asthma could be linked to their contraception, she notes that family doctors may not be aware of this connection. "As with a lot of things relating to asthma, there's not always a strong link made between use of the contraceptive pill and asthma," Pereira says. "The research has only recently started to become more substantial."
"These links aren't being made because there's a gap between clinical research and clinical practice," King adds. Her own experience prompted her to set up a website called Menstrual Matters, which encourages women to track unexplained symptoms, and collects their anonymized data in the hope of furthering understanding of the role of hormones in chronic illness. Possible hormonal contraception side effects that she has observed during the course of her research have included anxiety, gastrointestinal problems, and severe migraines.
Emily Childs, 26, from London, thought that stomach pain, cramping, and bloating might be her body protesting her switch from a dorm-like diet of pizza and donuts to more vegetable-heavy meals. Her symptoms flared up after eating what would be considered more healthful foods; garlic, onions, and apples in particular left her in agony. "It almost felt like I had a balloon in my stomach that was at the point where it was going to burst," she says. "I couldn't pin down what it was so I basically just suffered through."
In an attempt to find out what was causing her symptoms, Childs began cutting more and more foods from her diet. She started to avoid social situations that involved food, and the restriction that had started as an attempt to treat her symptoms facilitated a descent into patterns of disordered eating. After visiting a gastroenterologist for tests, Childs was diagnosed with a fructose intolerance. "It's quite a life-changing thing if you're thinking everything I'm going to eat is going to make me ill," she explains. "My mood definitely did get low."
---
Watch this from VICE: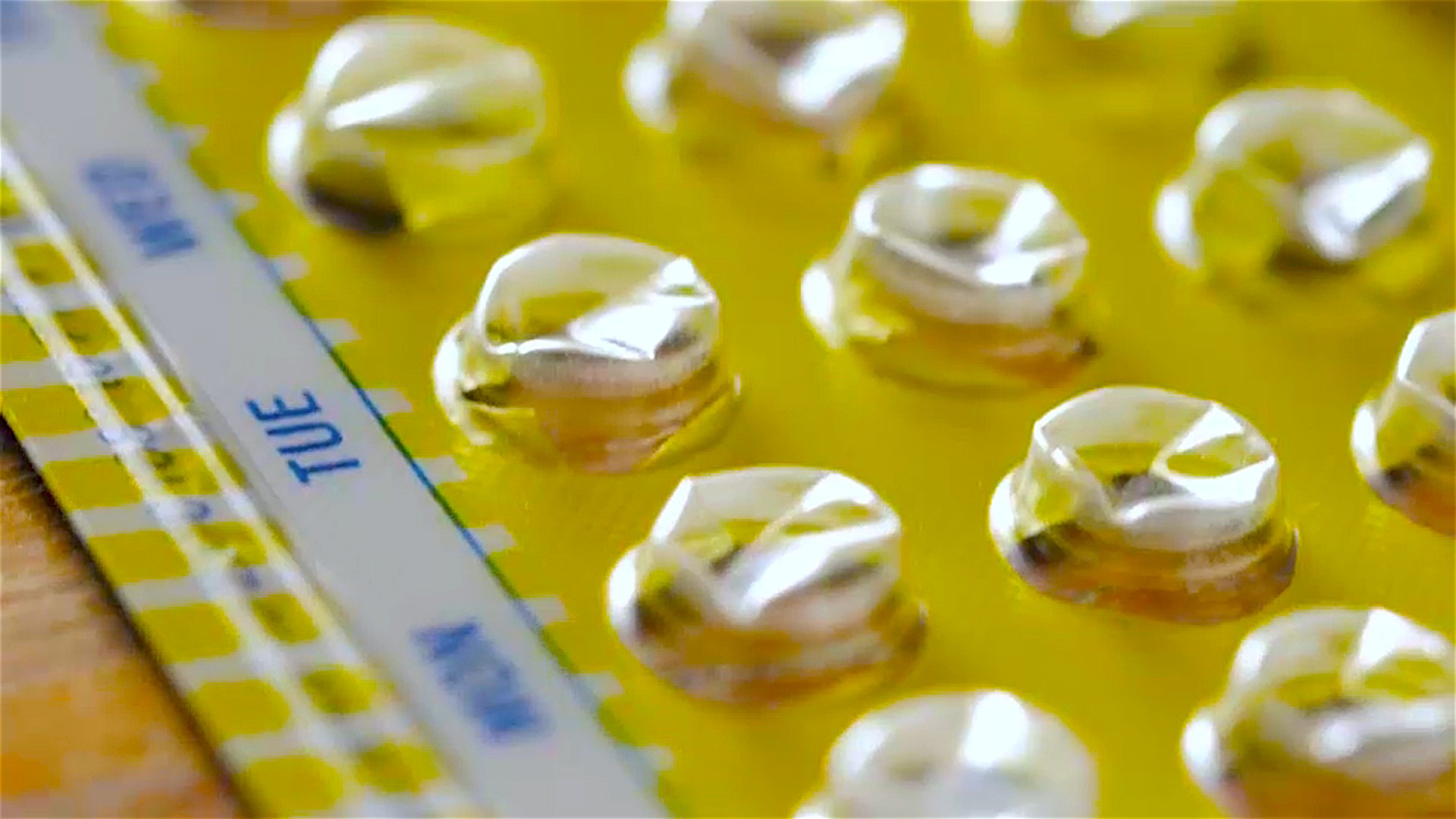 ---
After two years of seeing specialists and controlling her diet, Childs decided to get her Nexplanon implant removed, despite being told by her sexual health clinic that it was very unlikely that it'd help her symptoms. Within two weeks, all her symptoms had dissipated.
It's not unheard of for progesterone-only contraception like Childs's implant to impact the digestive system, explains David Levinthal, assistant professor of gastroenterology at the University of Pittsburgh School of Medicine. "Progesterone tends to slow down contractions of smooth muscle, the type of muscle that lines the GI tract that's important for its function and squeezing action," he explains.
"Every patient may have their own particular problems with hormones, but they can range, depending on the levels, from nausea to constipation and diarrhea," adds Christine Frissora, associate professor of clinical medicine at Weill Medical College of Cornell University. "It varies; some people have sensitive GI tracts and some people don't." Progesterone's effect is also reflected in ordinary hormone fluctuations during the menstrual cycle, which can cause many women to experience constipation before their period and loose stools during, she adds.
In his own practice, Levinthal has seen patients with a "syndrome of GI symptoms" quickly recover when progesterone-only contraception was stopped. "It's not like everyone gets this side effect, but it could be something that people should be aware of," he says, agreeing with Pereira that physicians may not make the connection. While research into gastric side effects from contraception is limited, research has shown a link between contraceptive pill use and risk of Crohn's disease.
According to Mitchell Creinin, director of family planning in UC Davis Health's department of obstetrics and gynecology, gastric effects from hormonal contraception are rare. Nonetheless, if you're experiencing digestive problems that you think could be linked to your birth control, "see your healthcare provider right away to better understand if there is a relationship of your problems with your contraceptive," he advises, "and, if so, what method could safely be tried as an alternative—without a break in contraceptive coverage."
King has found that many women are concerned about having side effects dismissed if they present with issues that are either not listed for their medication or are listed as "very rare." And since side effects often go unreported, this can become a vicious circle.
"I know from my research that many women don't tell anybody that they get ill from their pill, they just stop taking it, they don't even tell their GP," she says. "They certainly don't tell the pharmaceutical company, so there isn't a feedback loop on symptoms that people are experiencing."
For women who don't want to use hormonal contraception, there are other options. For her part, Frissora recommends the copper IUD. "Different birth control pills can be constipating and a lot of the gyns think that they're all the same," she says. "Hormonal changes—whether it's pregnancy, menstruation or menopause—can all lead to fluctuations in the gut function, and anyone who's been pregnant knows that."
Sign up for our newsletter to get the best of Tonic delivered to your inbox weekly.