As Facebook stocks plummet and the major tech companies face pressure to censor extremism, the alt-right are flocking to a fringe social network: Gab. Founded in August of 2016, it's rapidly brought in a user base of over 430,000 people, has crowdfunded over $1 million of investments and has plans to enter the cryptocurrency world.
Critics say Gab is simply an echo chamber for the shady tribe of white-nationalists, anti-Semites, pro-lifers and "meninists" known as the "alt-right", but Gab claim their only goal is to uphold free speech – something they say the mainstream social media companies are failing to do.
"We're very worried about people's rights," Utsav Sanduja, Gab's Chief Operating Officer, tells me over the phone. "A lot of political speech is being labelled as hate speech and is simply being wiped off the map."
I signed up to Gab and spent a few days testing its features. A quick scroll down the Twitter-like home page and I was met with a picture of Joseph Goebbels, quotes from Mein Kampf, pro-gun and anti-trans memes and a series of posts by former BNP leader Nick Griffin. This was before I'd followed anyone, reposted anything or been active in any way. This homepage wasn't based on any preferences of mine that Gab's algorithm had learned – it was a selection of posts that were popular with other users.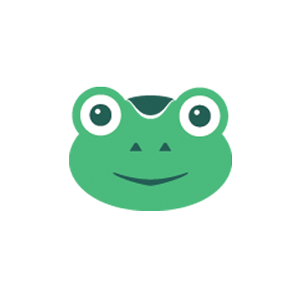 And then there's the logo: a green cartoon frog that looks a lot like Pepe – the adopted symbol of the alt-right. But Sanduja insists it's actually a biblical reference to the "plague of the frogs", meant to symbolise "revenge against those who went against mainstream conservative voices on the internet".
Their crypto-plans involve raising $10 million for a security token offering. The tokens will represent Class B shares in the company. According to Sanduja, this will mean the tokens can be used as a "vehicle for investment purposes".
So, who is Gab really aimed at? Their most followed users are alt-right bloggers Milo Yiannopoulos and Paul Joseph Watson, and Gab's own CEO, Andrew Torba. Torba has used the site to become a conservative voice in his own right, regularly sharing pro-gun and anti-immigration content. Britain First also held an account until just a few weeks ago, when they chose to delete it following their leaders' conviction of religiously aggravated harassment.
Despite browsing the site for a few days, I struggled to find any users whose politics didn't appear to be staunchly right-wing, so I asked Gab to send me a list of any accounts that might break the stereotype. They sent me five: an German journalist who supports the right-wing AfD party, an LGBTQ Republican group, a classical liberal blogger, an unverified US Green Party politician and Michael Edison Hayden, a Newsweek journalist whose literal job is to cover the far right.
Hayden said that, like me, he first signed up to the site to work on a story, but ended up staying to monitor what the far-right were up to. While he was there, he reported on a harassment campaign against a Florida high-school that had allegedly begun on Gab. This wasn't surprising – last week, Gab was thrust into controversy after a meme on the site mocked Emma Gonzalez, a survivor of the Stoneman Douglas High School shooting.
A recent study from a cross-university team of researchers analysed 22 million posts from 336,000 Gab users, ranging from August of 2016 until January of 2018. They found that the site "exhibits a high volume of hate speech and racism", "reacts strongly to events related white nationalism and Donald Trump", and concluded that "while Gab claims to be all about free speech, this seems to be merely a shield behind which its Alt-right users hide".
Sanduja admits that "Gab is a very libertarian-centric social media site". He insists that it's open to anyone, but says that it's a simple "fact" that those on the right are the only ones having their free speech infringed that makes the site appear so heavily right wing.
"Technically he's right – anybody can go onto Gab, set up an account and say what they want," says Jeremy Blackburn, one of the authors of the study and an Assistant Professor of Computer Science at the University of Alabama. "But if you look at the top posts and what the site admins are talking about, Gab is very clearly aligned with the alt-right ideology."
Blackburn explains that the crackdown on online extremism only really began after the Charlottesville rally of August, 2017. The neo-Nazi rally, in which 26-year-old counter-protester Heather Heyer died, was a wake-up call for governments and tech companies that the alt-right were dangerous – especially when given an online platform to air their views.
What followed was a flurry of action from tech firms including Google, GoDaddy and, most notably, Cloudfare: the DNS provider which, up until this point, had remained sparklingly politically neutral. They chose to cut ties with the neo-Nazi site The Daily Stormer, which had posted an article calling Heyer "fat" and "a drain on society".
This was the first key instance of major tech companies taking independent action against extremist content. Since then, a number of ultra-conservatives have had their verification ticks removed by Twitter, and YouTube have continued their demonetisation policy for inflammatory content. As of earlier this month, Facebook has removed the pages of Britain First and their two leaders, Paul Golding and Jayda Fransen.
"In taking these groups offline you remove their main communicative channels, so the opportunity to inject poisonous rhetoric into the mainstream is very much reduced," says Professor Matthew Feldman, Director of the Centre for Analysis of the Radical Right.
But censoring the alt-right's content risks just pushing them onto fringe sites like Gab. Patrik Hermansson is a journalist who went undercover in the movement for over a year. He attended the Charlottesville rally and saw first-hand how the alt-right use the internet to mobilise. "No one moves to Gab because they want to," he tells me, "they move because they have to."
"The danger of this," according to Graham Macklin of the Centre for Research on Extremism at the University of Oslo, "is that the more you push them out of public, the harder it becomes to track their activities."
Sanduja tells me that, in five years, Gab will be a "major player that left-leaning governments attempt to derail". But as I click through threads mocking "lying" feminists, the murdered Jews of Nazi Germany and the child victims of school-shootings, it's hard to see how a community this vicious could ever grow into something more than an angry little echo chamber.
Correction: This article previously stated that Gab plans to launch an initial coin offering that will entitle investors to dividends. It is in fact planning to launch a security token offering, which is still under review by the SEC. Investors will not be anonymous.