Screengrab
Update 4/4/18 at 2:09 p.m. ET: Local police confirmed in a news conference Wednesday that the shooter's motivation appeared to be her negative feelings toward YouTube. She had "no link" to any of the victims and wasn't "selecting individuals to fire at," according to San Bruno Police Chief Ed Barberini.
Police identified Nasim Najafi Aghdam on Tuesday as the shooter who injured three people at YouTube's headquarters in San Bruno, California, before killing herself.
According to Aghdam's father Ismail, the vegan activist "hated" YouTube for censoring her channels.
He said he warned police Tuesday that his daughter could target the video-sharing platform and told the Bay Area News Group he thought his daughter might go to YouTube because she was "angry" at the company.
A San Francisco General Hospital spokesperson said Tuesday a 36-year-old man was in critical condition, a 32-year-old woman was in a serious condition, and a 27-year-old woman was in fair condition.
READ: The NRA had a lot to say about building security after the YouTube shooting
Police have yet to confirm a motive for the shooting. Initially officials said they were investigating a "domestic" incident, but they later walked that back.
"At this time there is no evidence that the shooter knew the victims of this shooting or that individuals were specifically targeted," the San Bruno Police Department said in a press release Tuesday.
Aghdam's anger at YouTube is clear on her website, where she claims her Farsi channel was censored by "close-minded YouTube employees" in 2016 who "began filtering my videos to reduce views and suppress and discourage me from making videos."
She points out that even though her videos gained more than 300,000 views, she was paid just $0.10.
"There is no free speech in real world and you will be suppressed for telling the truth that is not supported by the system," Aghdam posted. "Videos of targeted users are filtered and merely relegated, so that people can hardly see their videos. There is no equal growth opportunity on YOUTUBE or any other video sharing site, your channel will grow if they want to."
Aghdam also posted a video on Facebook in February criticizing YouTube for demonetizing her channels.
Aghdam's father said after the shooting he had reported his daughter missing Monday, after she failed to answer her phone for two days. At 2 a.m. Tuesday he received a call from Mountain View Police saying they had found his daughter sleeping in her car.
When Nasim's brother, Shahran Aghdam, heard she was in Mountain View he checked online and found she was close to YouTube's headquarters.
READ: Female suspect confirmed dead after opening fire at YouTube headquarters
The police confirmed they found Aghdam in her car Tuesday morning after she was reported missing, but didn't comment on whether or not they were warned about her possible intentions.
The family said they had no idea where Aghdam got the handgun she used. "Maybe she bought one," her father said.
Nasim moved from Iran to California in 1996 with her family, and lived in the family home in Menifee, halfway between Los Angeles and San Diego. Her brother said she had recently been living with her grandmother in San Diego.
From an early age, Aghdam was an activist and animal lover. Her father said that she wouldn't even kill ants that invaded the family home and instead used paper to remove them to the backyard.
She established a charity called Peace Thunder Inc. with the aim of "educating people about animal cruelty, environmental pollution" and other causes.
"For me, animal rights equal human rights," Aghdam told the San Diego Union-Tribune at a People for the Ethical Treatment of Animals protest in 2009 outside Camp Pendleton.
She was a prolific social media user, with multiple YouTube channels, as well as Instagram and Facebook pages — all of which were taken offline on Tuesday evening. However, a channel on the encrypted message app Telegram remains online and has more than 3,500 followers.
Aghdam posted a mixture of videos to her various channels, ranging from strange workout videos to vegan cooking demonstrations and graphic animal abuse videos.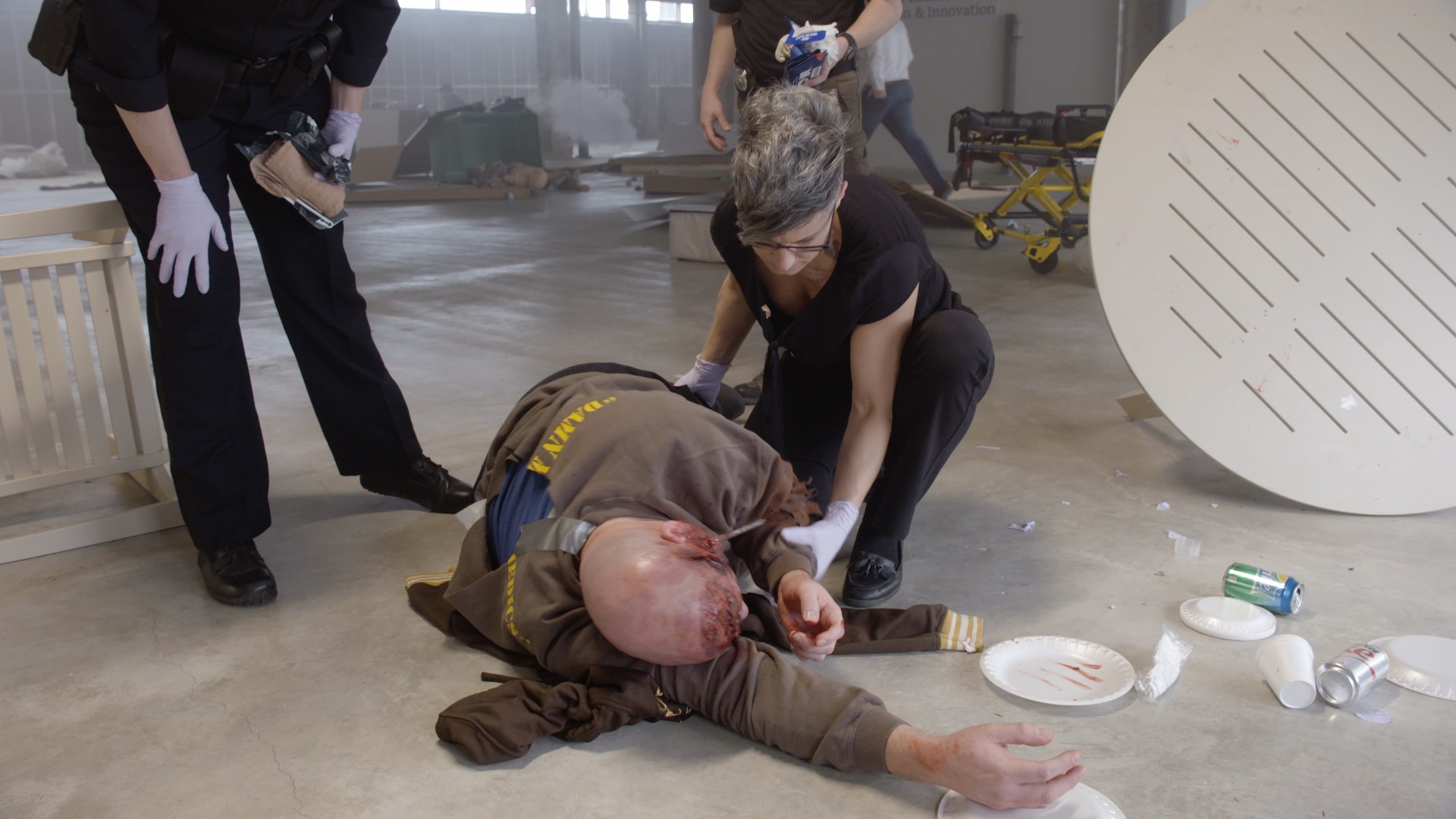 Cover image: A screengrab of a video the suspect posted to Faceboook in which she complains about YouTube.