Associated Press
Former South Korean President Park Geun-hye was jailed for 24 years Friday after a court in Seoul found her guilty on multiple counts of abuse of power, bribery and coercion.
The charges stemmed from an influence-peddling scandal that embroiled the country's political elite and some of its most powerful business conglomerates and led to Park last year becoming South Korea's first democratically elected leader to be impeached.
"The defendant abused her presidential power entrusted by the people, and as a result, brought massive chaos to the order of state affairs and led to the impeachment of the president, which was unprecedented," judge Kim Se-yoon said in sentencing the 66-year-old.
He said the harsh sentence was necessary in order to send a message to future leaders. Prosecutors had requested a 30 year sentence. Park was also fined 18 billion won ($16.9 million).
Park, the daughter of an assassinated former military dictator who became the country's first woman president in 2012, was forced out of office last year by the Constitutional Court over the scandal, which saw the senior executives from the Lotte Group and Samsung Group jailed.
READ: A South Korean university is building killer robots — and AI experts are not happy
The court found that Park colluded with her friend and adviser, Choi Soon-sil, to get 23.1 billion won ($21.6 million) from conglomerates to fund Choi's family as well as her non-profit groups. Choi is the daughter of the leader of a South Korean cult who was once described in a leaked U.S. diplomatic cable as a "Korean Rasputin" for his alleged influence over Park.
Hundreds of Park's supporters, many of them older citizens with warm memories of her late father's rule, gathered outside the courthouse calling for her release.
Park's successor, President Moon Jae-in, said the case was "heartbreaking," and should serve as a lesson to future generations. "We will not forget today," his office said.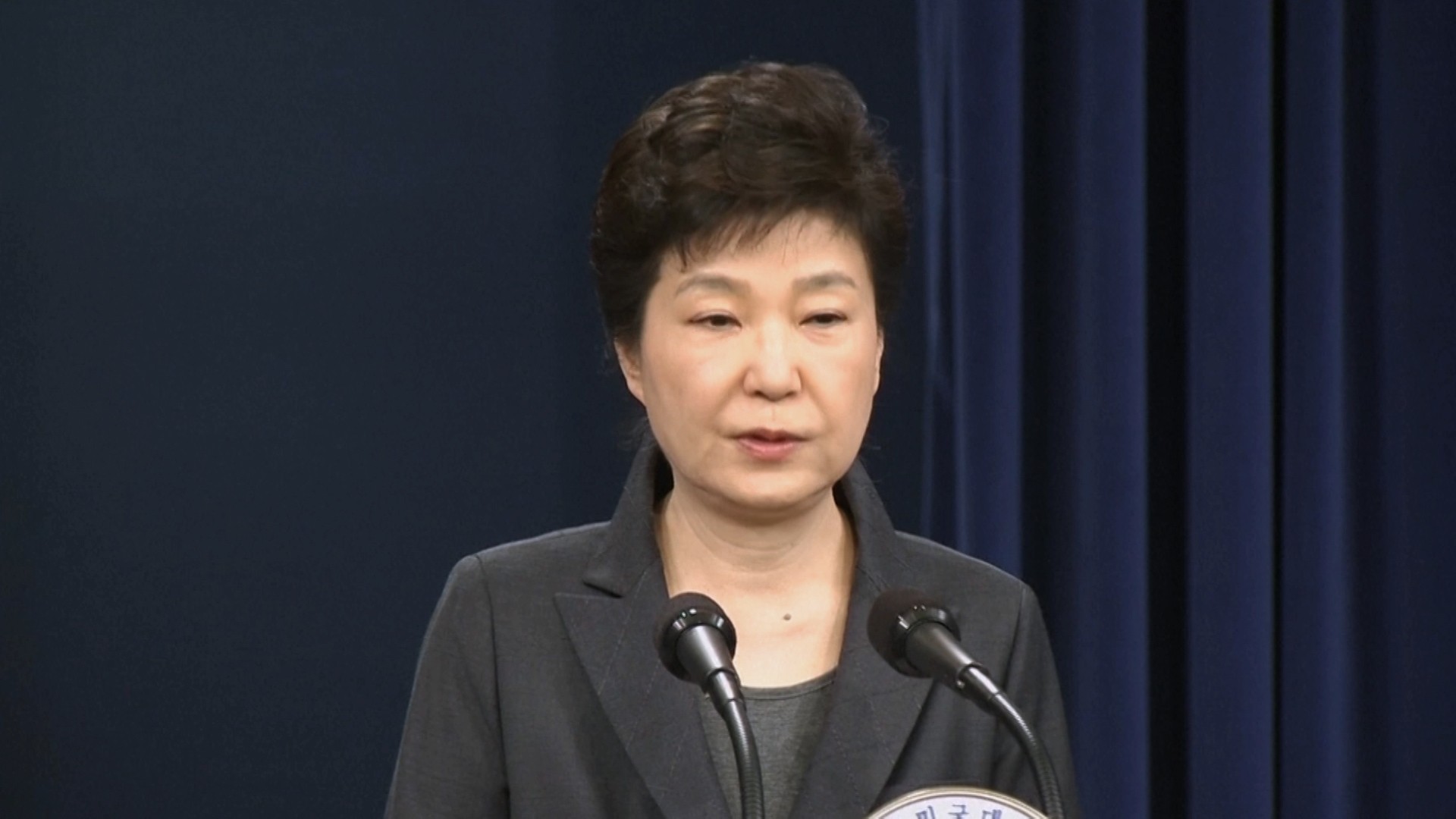 Cover image: Impeached former South Korean President Park Geun Hye enters the Seoul Central District Court on Aug. 25, 2017, to attend her trial. (Kyodo via AP Images)