Getty Images
Catalonia's former leader Carles Puigdemont will appear before a German judge Monday, after the pro-independence activist was arrested Sunday, sparking mass protests in Barcelona.
Puigdemont, living in self-imposed exile in Brussels since October, was arrested in the northern German state of Schleswig-Holstein Sunday as he was driving from Finland to Belgium.
He was detained by German police acting on a European arrest warrant issued by Spain, where Puigdemont is wanted on charges of sedition, rebellion, and misuse of public funds relating to last year's illegal referendum on Catalan independence.
The sudden arrest of the former leader, who had eluded Spanish justice for months, sparked a furious response across Catalonia. In Barcelona, an estimated 55,000 people gathered in the streets, with a group chanting "no more repression" and "general strike" outside the office of the European Commission.
The protests turned violent, with three people arrested and at least 52 injured in clashes with police, as a splinter group tried to break through cordons surrounding Spanish government buildings. Smaller demonstrations were held in other parts of the province.
Puigdemont's fate is now in the hands of a German judge. The former Catalan leader will appear in court to confirm his identity Monday, before authorities decide whether he can be given bail possibly pending extradition.
According to the terms of the warrant, the court has up to 60 days to determine whether to extradite Puigdemont to Spain, where he faces up to 25 years in jail for his role in organizing last year's banned referendum that led to a unilateral declaration of independence from Madrid. The court will assess whether there is an equivalent to the Spanish charges in German law; if it determines that there is, he will be extradited.
The initial arrest warrant for Puigdemont was rescinded in December, as Spain believed Belgium would not extradite him over the more serious charges as they were not offenses under Belgian law.
But Spain reactivated the arrest warrant for Puigdemont and other Catalan leaders Friday while he was in Finland for a conference, catching him by surprise.
He slipped out of Finland before the authorities could arrest him but got only as far as Germany before being detained by a highway patrol.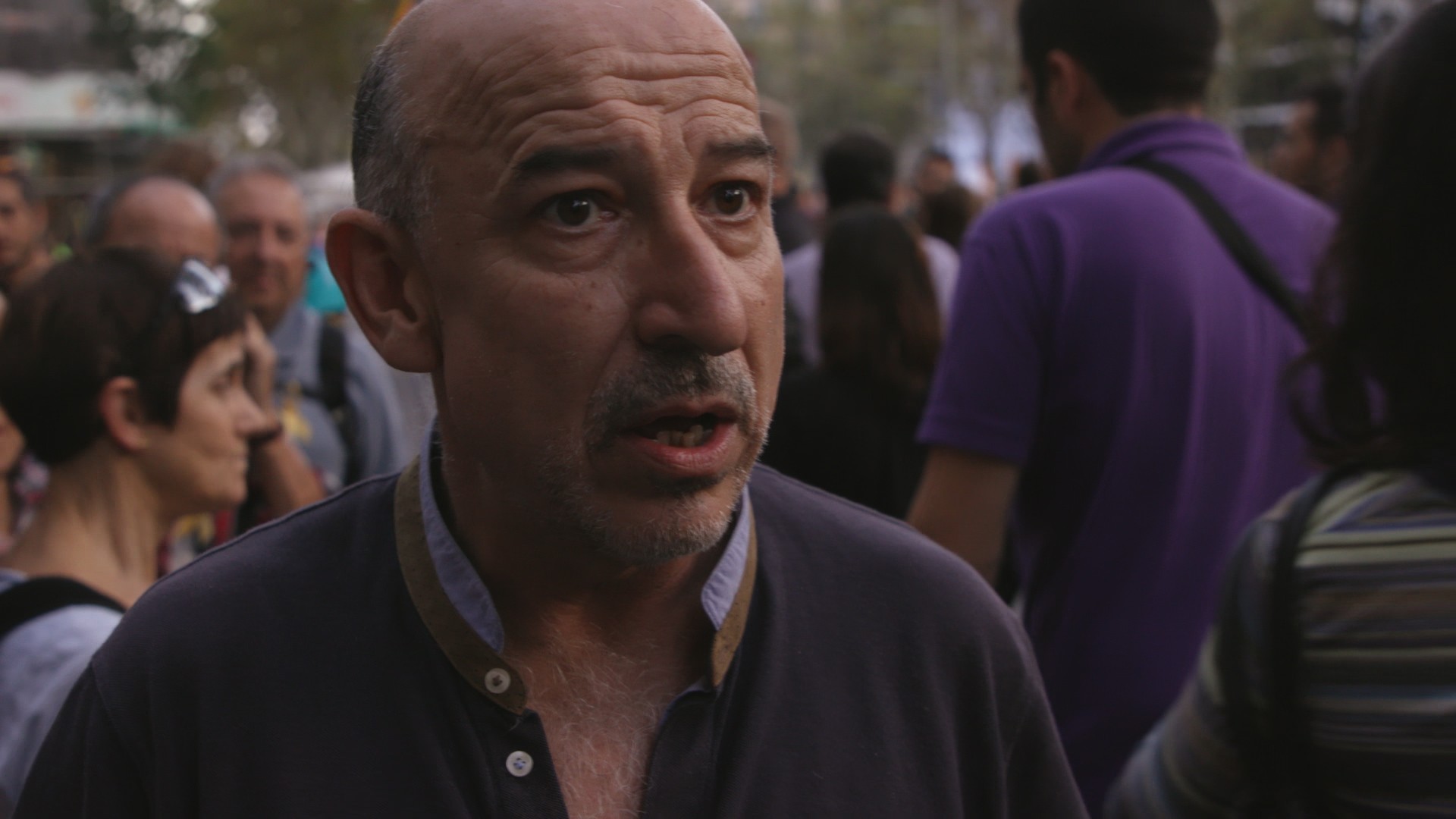 Cover image: Protesters clash with riot police blocking the road leading to the central government offices during a demonstration in Barcelona on March 25, 2018 after Catalonia's former president was arrested by German police. (LLUIS GENE/AFP/Getty Images)