The Oklahoma House of Representative voted to raise taxes for the first time in 28 years Monday night, but it won't be enough to stop the state's teachers from staging a walkout to protest low wages and inadequately funded schools.
Much of the revenue from the new taxes will go to fund Oklahoma's schools and raise teacher salaries by an average of $6,000 a year. But in passing the bill, and following a flurry of last-minute action from special interest lobbyists, lawmakers left some money on the table, ultimately dooming the effort.
The bill that was supposed to avert the teacher walkout had been in the works since September, when teachers in Bartlesville, Oklahoma began discussing taking a drastic action to increase funding to their education system, which has seen major cuts in per-pupil funding and a 10 year freeze on teacher salaries. That movement kicked into full gear after the West Virginia teacher strike in late February and early March, when tens of thousands of teachers in Oklahoma began planning for a work stoppage.
After news of the bill's amended status, which met teacher demands about halfway, leaders from Oklahoma's teachers unions began releasing statements saying the bill had not gone far enough.
VICE News was there to catch the reactions of a group of educators in Bartlesville as they heard the news from the Capitol.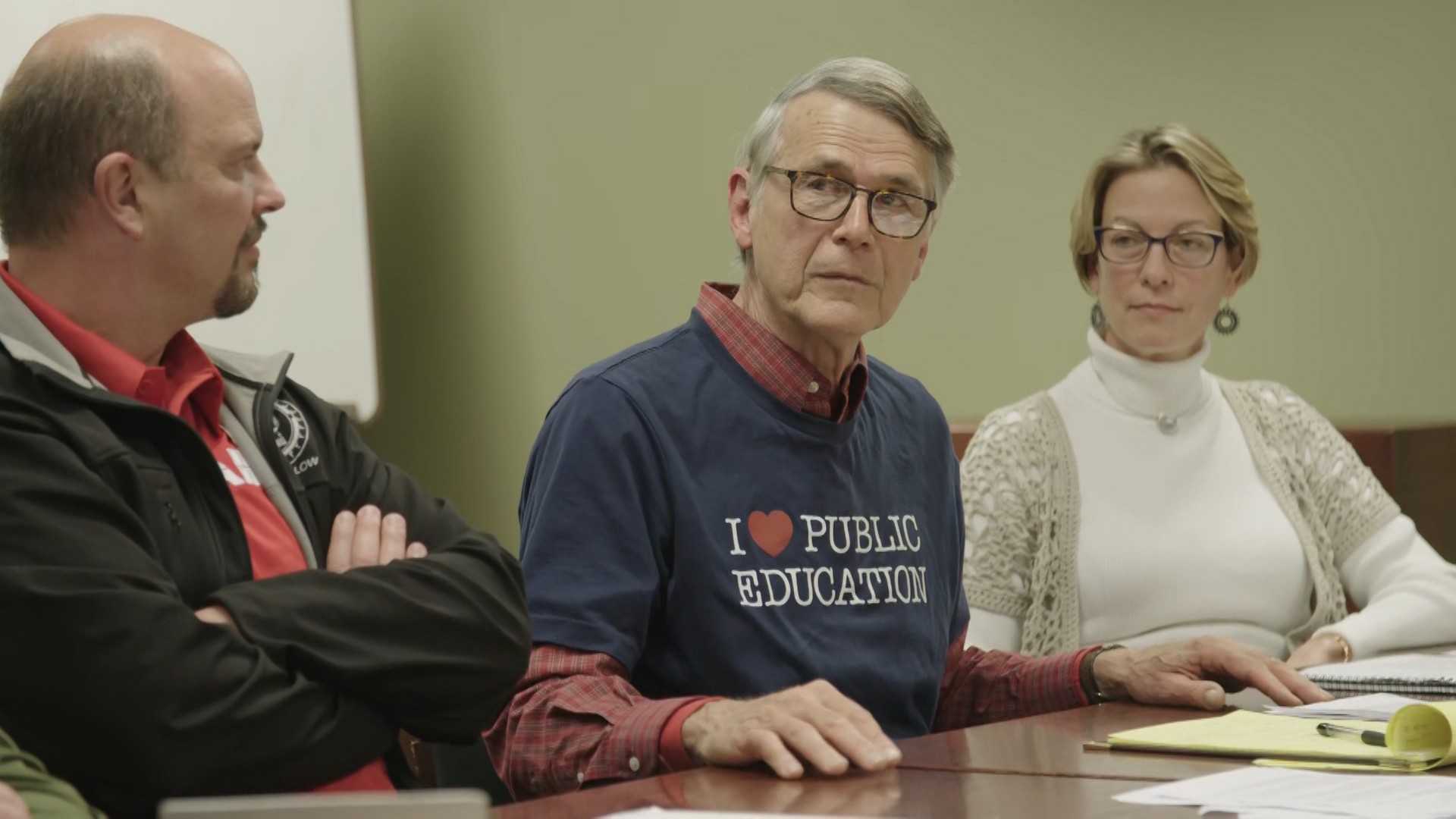 This segment originally aired March 29, 2018 on VICE News Tonight on HBO.