Photo by Kim Klement-USA TODAY Sports
It was announced Wednesday that Chicago Blackhawks forward Marian Hossa will miss the entire 2017-18 season due to a progressive, and likely career-ending, skin condition. Upon the release of this news, many expressed concern for the health of the future Hall of Famer, while others questioned both Hossa and the team for the timing of the move, which is likely to help Chicago save over $5 million in salary cap space.
Hossa signed a front-loaded, 12-year, $63.3 million contract in July 2009, and has already earned $59.3 million of that salary over the first eight seasons of the deal. He is due to make just $1 million per season over the next four years, but has a salary cap hit of $5.2-plus million until 2021 based on the average annual value of the contract.
Had Hossa announced his retirement, he would have forfeited the final $4 million that he's owed over the next four seasons, while the Blackhawks would be stuck with a cap hit of around $3.7 million per year due to the cap-recapture penalties that were negotiated in the last collective bargaining agreement. By placing the 20-year veteran on long-term injury reserve (and keeping him there for the next few years), Chicago would clear important cap space, while Hossa would collect the rest of the cash he's owed while taking care of his health issues.
If it seems like a win-win situation for both sides from a financial standpoint, it's because it most definitely is.
---
Watch more from VICE Sports on the Godfather of Team India Ball Hockey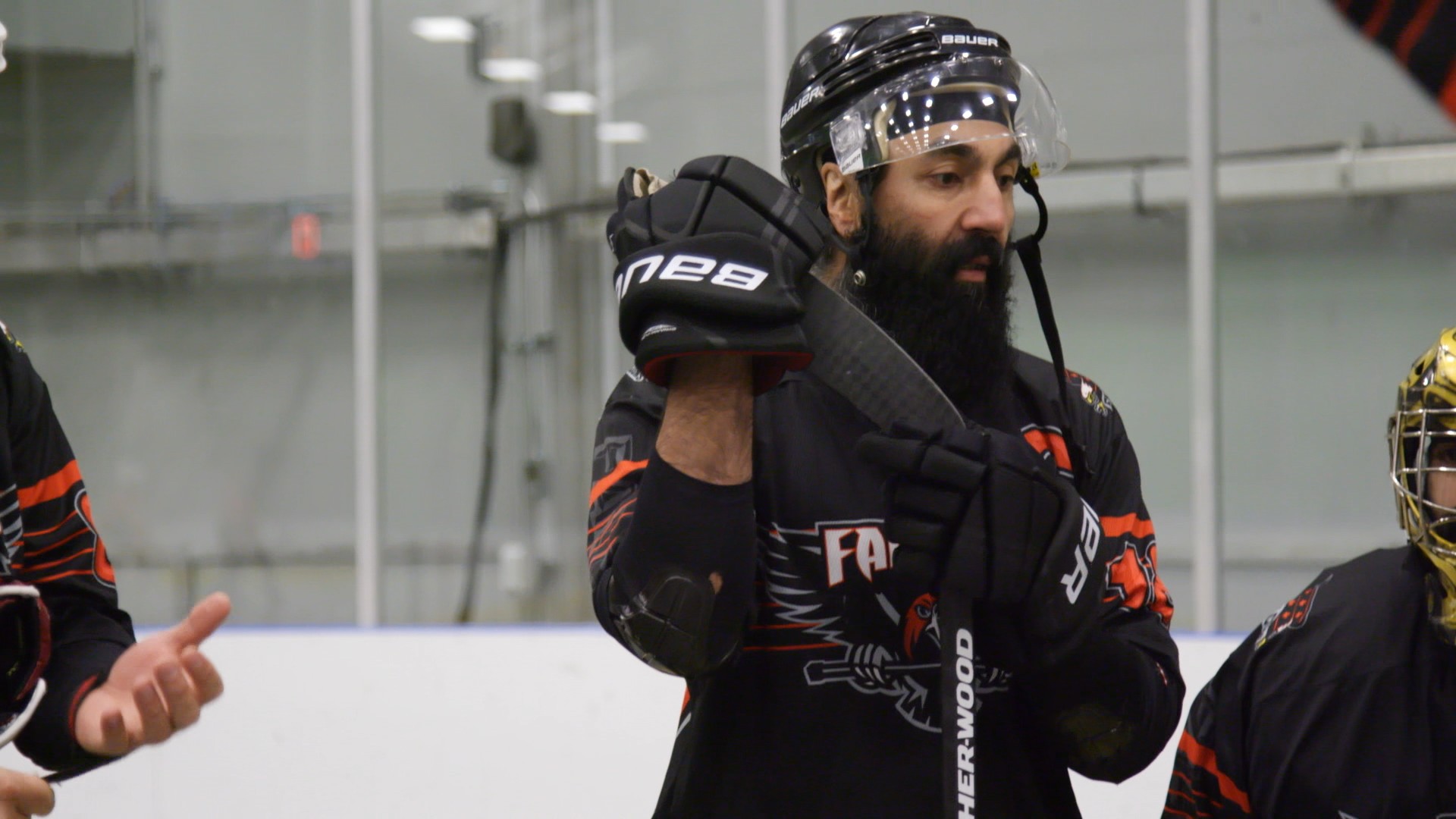 ---
The Blackhawks have struggled mightily with salary cap issues over the past couple seasons, and entered the offseason as the only club over the NHL's $75 million cap threshold set for the upcoming season. With Hossa's cap hit essentially a non-issue now (assuming there are no hiccups with sending him to LTIR), the Blackhawks will have allotted themselves a little bit of breathing room with Jonathan Toews, Patrick Kane, Artem Anisimov, Brent Seabrook, Duncan Keith, Corey Crawford, and Niklas Hjalmarsson locked up on mid-to-long term deals with high price tags, and Artemi Panarin entering the first season of a two-year, $12 million deal.
Of course, it isn't all roses. The Blackhawks will lose a future Hall of Famer who has been nothing short of stellar since joining the club in 2009. He's helped the franchise to its past three Stanley Cup championships, while putting up 186 goals and 415 points during eight seasons in Chcago.
Hossa, meanwhile, has to call it quits and retire when he's clearly still got a lot left in the tank. His 26 goals last season were good enough for third most on the club, while his 45 points tied Anisimov for fifth in Blackhawks scoring. It was Hossa's most productive season goal-wise since 2013-14, while he averaged 16:51 of ice time and still spent significant time on the powerplay. There is no doubt he is all but officially retiring when he is still one of Chicago's best forwards.
The timing is convenient, for sure—with Hossa's sudden dip in salary set to begin next season and the Blackhawks in one hell of a cap crunch—and the league will apparently evaluate Hossa's LTIR eligibility over the next couple weeks. There's no reason to believe that the NHL will be able to do anything to halt the move, however, as the precedent has already been set.
---
---
"I'm certainly more concerned with Marian Hossa's medical condition. I assume he would play hockey if he could. So unless we have a reason, other than pure speculation, to think something is amiss, I'm not even thinking on those terms," NHL commissioner Gary Bettman told reporters Wednesday.
There are of course many who do not want to see the Blackhawks benefit from this type of cap evasion, but those unhappy with Hossa's likely move to LTIR should direct their blame elsewhere. Holes in the league and NHLPA-negotiated CBA have allowed this type of thing to happen before, like when Philadelphia and Arizona took advantage of Chris Pronger's long-term injury status, and when Toronto used the LTIR to hide the contracts of Joffrey Lupul, Stephane Robidas, and Nathan Horton.
Both the Blackhawks and Hossa have simply exposed a financially-beneficial loophole—good on them, they should be lauded not scorned. That's cap circumvention at its finest, folks.