Photo by Josh Hedges/Zuffa LLC
In Daphne du Maurier's masterpiece Rebecca, a nondescript (and never named) woman in her early 20s meets a charming older widower, marries him, and moves into the beautiful estate that he shared with his late wife, the titular Rebecca. This seemingly fairytale romance quickly takes a turn into the dark and psychologically devastating as the unnamed woman becomes trapped in Rebecca's shadow. Their home is covered in her decorative flourishes and possessions, which remain untouched. The servants are still in her thrall and the housekeeper, Mrs. Danvers, dedicates most of her time to both implicitly and explicitly reminding the nameless girl that she'll never be as brilliant or beautiful as Rebecca. Then things get more twisted from there, in a way that is captivating and completely worth a read if you've never treated yourself to the haunting genius of du Maurier, but not particularly relevant to the matter at hand.
Anyway, I'm bringing up a classic gothic novel in an MMA column because it's all I can think about as I read through the interviews and analysis leading up to UFC Fight Night 111, which is taking place at the Singapore Indoor Stadium in Kallang, Singapore this Saturday, June 17. Former UFC Women's Bantamweight Champ Holly Holm and former Bantamweight title contender Bethe Correia might be facing each other in the headlining bout, but it's Ronda Rousey's Rebecca-like specter that looms over the proceedings.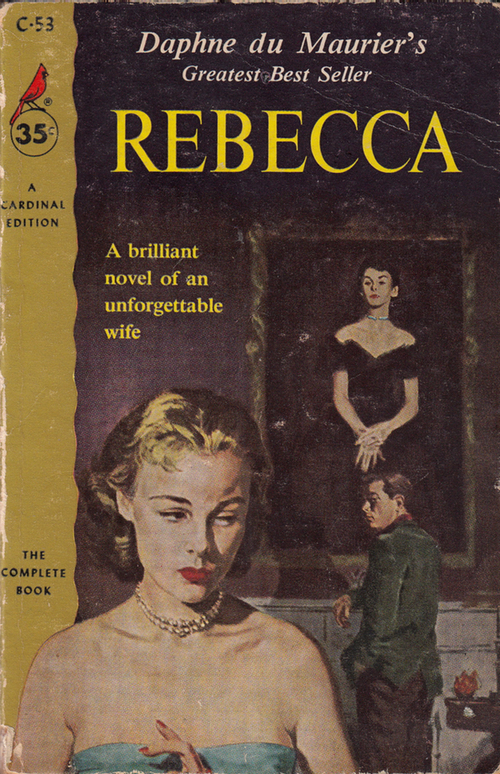 This is at least partially understandable. Facing Rousey in a title fight is, after all, one of the things these two fighters have in common, even if the outcomes were wildly different. And those moments that each of them had in the Octagon against her are, arguably, the most famous of either of their UFC careers so far. On August 1, 2015, Rousey stopped Correia's somewhat entertaining trash-talking act dead with a knockout punch at just 34 seconds into their first round of their title match. And on November 14 of that same year, Holm left Rousey's somewhat entertaining trash-talking act DOA just under a minute into the second round of their fight, stealing her thunder and taking her title. Even if you're trying to piece together a measured and fair assessment of the forthcoming fight—as former champ Miesha Tate did for Fox Sports earlier this week—Rousey's name is bound to come up when her most dramatic victim and her slayer step into the cage together.
Their fights against Rousey are also moments of great significance for both fighters. For Correia, who has eked out a 1-1-1 record over the past two years, her loss against Rousey remains "one of the most incredible things that happened in my professional life," as she recently told UFC.com. "The result was not expected, but I found myself even stronger than I thought I was. Many people do not know how to deal with defeat and I thought that I would be one of those people, because it's good to be unbeaten. But I learned from defeat, it gave me the courage to win, and I came back stronger, smarter and more mature. With each fight, I mature, and when I lost, I came back with more desire to learn, to develop and to be a professional of a high level."
For Holm, her legendary bout against Rousey marks her last victory in the UFC. Since then, she's battled through three intense 5-round fights against high-calibre athletes but come up a little short each time. So even if you're trying to craft a narrative of redemption surrounding this Fight Night—and how a victory over the other fighter could be an important step toward another shot at the belt for both women—you can't not mention her.
And yet it's frustrating to see these two fighters—or at least Holm, it's not like Correia has that much else going on—reduced to borderline nameless figures as they're about to headline a card while the rest of us, including me in this piece, can't seem to help playing the Mrs. Danvers in this drama. It's certainly not a lack of talent that's keeping Rousey's name on people's lips at the moment. Her absence isn't felt at all in the current Women's Bantamweight division, ruled by the talented and charismatic Amanda Nunes, at least in terms of skilled contenders. And yet the division's greater narrative is still haunted by the overwhelming presence of Rousey's years on top of it.
Perhaps Holm and Correia at this point in time are victims of the division's growing pains. MMA no longer needs Rousey, but the rest of the world hasn't forgotten her, either, which leaves two talented former foes fighting to reestablish their legacies, dreaming of another title shot the way Rebecca's nameless narrator once dreamt of going to Manderlay again.
That said, I can't think of a better way to combat this issue than to fight and win on Saturday. If Correia and Holm must battle in the shadow of Rousey, then at least part of the stakes involved in that fight are the chance to finally step outside of it.