Getty Images
The French government said Tuesday it would not allow a ship carrying 58 migrants rescued in the Mediterranean to dock in Marseille.
"For the moment, it's no," French Finance Minister Bruno Le Maire told broadcaster BFM TV. This followed a request from charities operating the Aquarius 2 to land at the southern port, and allow the migrants to disembark.
Le Maire said that under international law, ships saving people at sea must dock at the nearest port — which, as the vessel was currently off the coast of Libya, headed north, wasn't Marseille. "On matters of migration, the issue must be handled firmly and clearly, and European rules respected," he said.
The ship — operated by charities SOS Mediterranee and Doctors without Borders — has repeatedly been at the center of disputes over where it can dock in recent months, since Italy's anti-immigration government took power in June and closed the country's ports to rescue vessels.
Having rescued the migrants in two separate rescues over the past week and with Italy and Malta refusing to let the ship dock, SOS Mediterranee said Monday its "only option" was to set course for Marseille, where the charity is based and where it spent 19 days docked last month.
"We alerted other countries, but we find it hard to imagine that France would refuse, given the humanitarian situation," said the charity's head of French operations, Francis Vallat.
But the French government's response has thwarted that plan, for now. Government spokesman Benjamin Griveaux tweeted Monday that a solution to the standoff would come from "cooperation with our European partners."
The Aquarius 2 is the the last remaining private migrant rescue vessel plying the central Mediterranean, a busy trafficking route from Libya into Europe. But it faces an uncertain future after Panama revoked the ship's registration Monday, following complaints from Italy that its captain had failed to follow orders.
When it eventually finds a place to dock, it will be compelled to remove the Panamanian maritime flag, and will not be able to sail until it obtains a new registration — raising the prospect it may end up stuck in port. Last month it was stranded for weeks in Marseille after Gibraltar revoked its registration.
The charities which operate the Aquarius 2 described the deflagging Monday as a major blow to their mission, and alleged it had come about as a result of "blatant economic and political pressure from the Italian government" on Panama.
In response, Italy's hardline anti-immigration Interior Minister Matteo Salvini, who has previously slammed the migrant rescue vessels as providing a "taxi service" for human traffickers from Libya into Europe, denied his government had influenced Panama.
"No pressure on Panama over the Aquarius 2," he tweeted. "I don't even know the dialling code for Panama."
At least 1,730 migrants have died in the Mediterranean so far this year while attempting to reach Europe, according to the International Organization for Migration.
READ: Top Luxembourg official says Italy's Matteo Salvini is acting like "the fascists from the '30s"
The latest standoff over the Aquarius 2 comes as Salvini's government adopted a much-maligned security decree which will make it easier to deport migrants and strip them of Italian citizenship.
Migrants will be able to be expelled if they are found guilty of serious crimes — an outcome that was previously only possible at the conclusion of a drawn-out appeals process.
The decree, which can be debated and modified by lawmakers for 60 days before it becomes law, was drafted by Salvini, who hailed it as a "step forward to making Italy safer."
But it has faced heavy criticism, including from members of Salvini's coalition partner, the anti-establishment Five Star Movement, and President Sergio Mattarella reportedly sought amendments to the text.
The Catholic Church has also voiced concerns, with Nunzio Galantino, head of Italy's bishops' conference, saying it was a "bad sign" that the bill conflated the issues of immigration and security.
"This means that the immigrant is already judged because of his condition and that he's already considered a public menace, whatever his behavior," he said Sunday.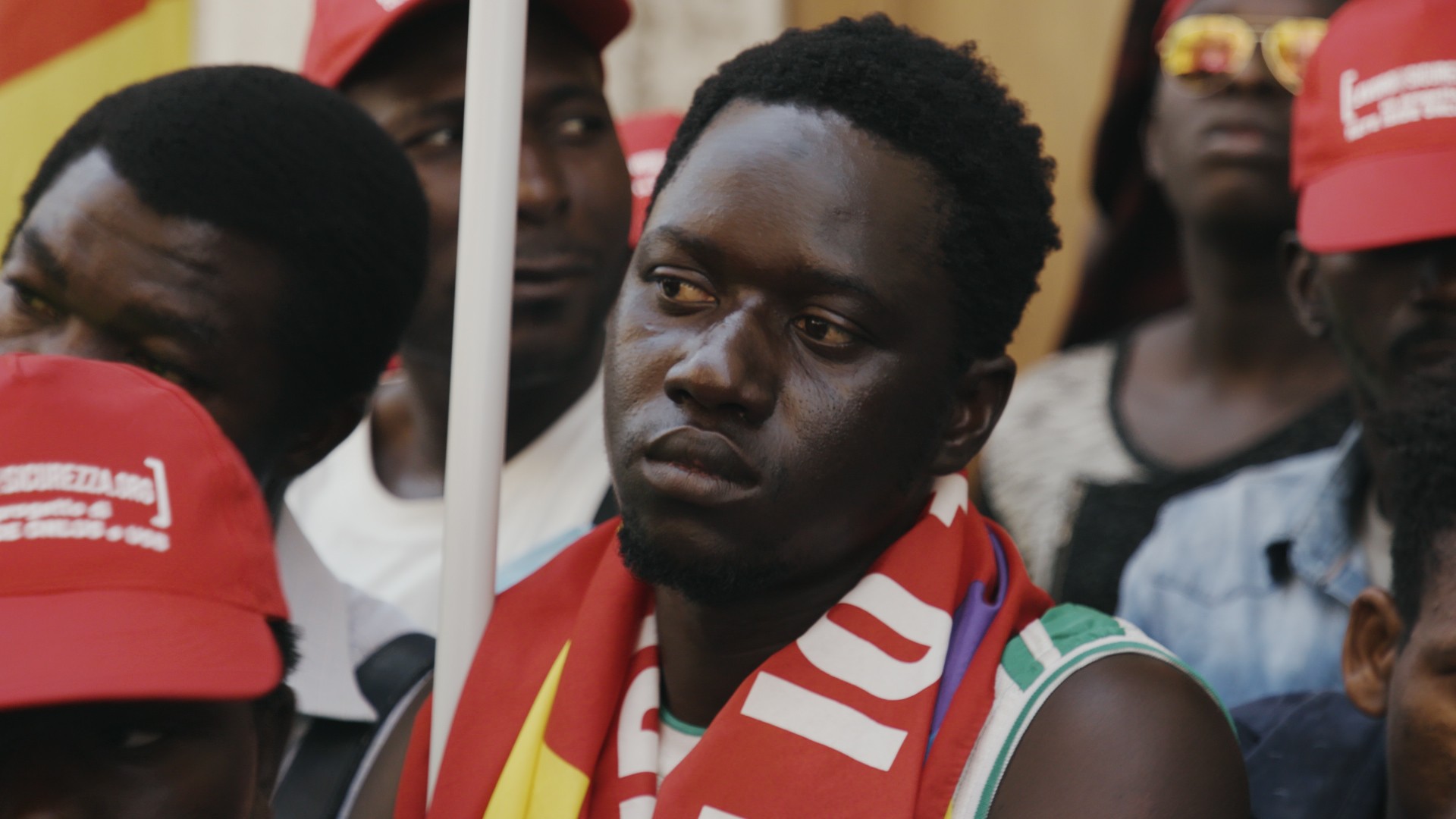 Cover image: Migrants stand aboard the Aquarius rescue ship as it arrive at Bolier Wharf in Senglea, Malta, on August 15, 2018. (MATTHEW MIRABELLI/AFP/Getty Images)