Becca Kufrins, star of the new season of 'The Bachelorette' Craig Sjodin/ABC via Getty
The Bachelorette is returning to TV starting Monday night at 8 PM EST, bringing with it certain certainties. Host Chris Harrison will call this season "the most dramatic yet." Some form of dirt (most likely an angry ex) will come back to haunt a contestant at a key moment. The 28 male contestants will almost all look like they could be named Joey. Several will turn their Bachelorette run into a profitable form of fame on Instagram—Becca Kufrin, this season's Bachelorette, already has 750,000 followers after being dumped by Arie Luyendyk Jr. on national television after he proposed to her in the same episode. (It was the most dramatic season yet.) And as everyone should know by now, the show, like all reality television, is largely faked.
I have watched every season of the Bachelor franchise since Brad Womack's second season—the franchise's 15th—in 2011. (If your parents conceived you in a night of passion following the first season finale in April 2002, congratulations: You are almost old enough to drive.) This includes the campy spinoffs like Bachelor in Paradise, where I'm usually able to name and remember the origin seasons of all of the contestants—though I've only ever cared for one. Like most viewers I know, I consume the franchise with an almost religious intensity, which is appropriate since it asks us to take a lot on faith.
Steadfast followers have long ago learned to suspend their disbelief at a number of the show's outlandish tics: how early the contestants will say "I love you," how excited they are to go on dates where they'll be vying with ten others for the attention of a single human being they literally just met, and the disproportionately dramatic reactions to seemingly small events—like bursting into tears and declaring you are "unlovable" after being dumped on a second date, or having a bumper cars–related panic attack. But when I read Bachelor Nation: Inside the World of America's Favorite Guilty Pleasure, a recent book by LA Times entertainment reporter Amy Kaufman, I learned the franchise's inner workings were far darker than I had even assumed, and I was shocked by the sheer breadth of the show's deceptions.
The most gruesome sausage-making revelations in the book are probably about the confessional "in-the-moment interviews," or ITMs , which are extracted from contestants via what might be called emotional terrorism. Kaufman quotes former producer Michael Carroll describing the type of thing he might say to a contestant during an ITM: "I want to kill myself… You are boring me to death, and I know you're way more fun. If you're not into it, you can go home tomorrow if you want. You don't have to be here. So you want to go home? No? Well, great. Why don't you show us that you're having a good time?" ITMs are also frequently re-edited in post-production to completely change what a contestant has said, in order to, say, cast them as the villain.
In order to get contestants to cry, producers often ask questions about the contestant's personal life, trying to tie that emotion to their most recent date on the show. Producers will also hold contestants in ITMs until they get what they want—in many cases this is an "I love you," or a barb thrown at a castmate.
"I went out and bought Police Interrogation and American Justice, the 2008 book by Richard A. Leo that explains tried-and-true methods officers use to obtain confessions from potential criminals," Kaufman writes. "The similarities between a police interrogation and a Bachelor interview are rather striking."
---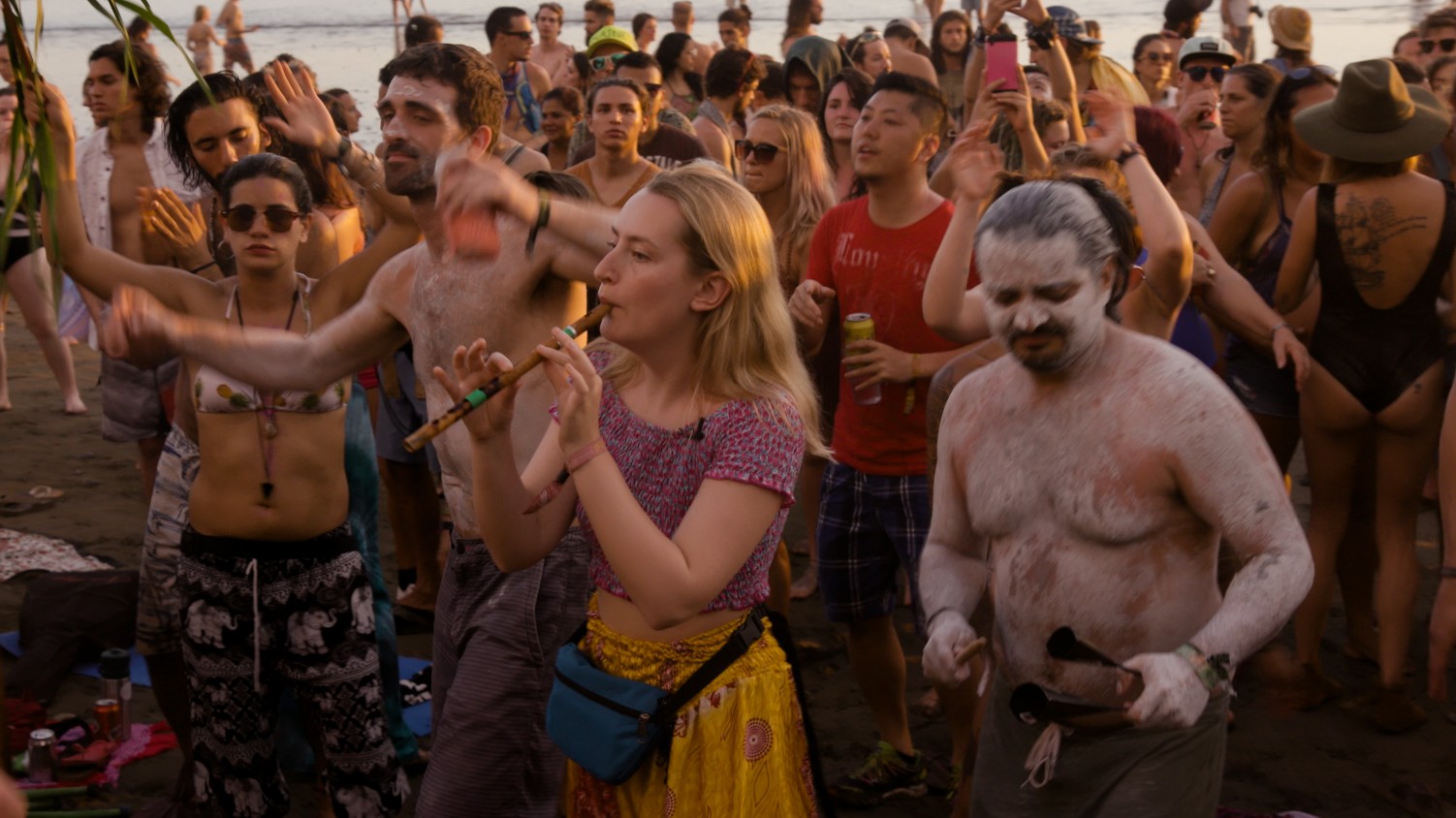 ---
Being a contestant on The Bachelor or The Bachelorette also means you are under what's effectively a form of house arrest. Contestants are so excited for dates, Kaufman reports, because "when you are trapped like that, you look forward to even getting out of the house." During The Bachelor, producers also go so far as to track contestants' menstrual cycles, which tend to sync up as filming goes on, in order to catch them at their most vulnerable.
Here's how powerful the franchise's pull is: Despite knowing everything, Kaufman is still going to watch the new season. She will even be throwing her annual watch party, which is partly a way to see her friends on a weekly basis. "I do still enjoy watching it, though," she told me over the phone. "I would be lying if I said it was just the social gathering aspect."
And despite my newfound knowledge, I'm going to watch the new season too. In her book, Kaufman said she got sucked into the show because she hoped that a romance like that depicted in The Bachelor might still exist. I never watched for the the fairy tale romance, but my committed hate-watching doesn't exactly put me on a higher moral plane. I am here for 15 women coming at each other at a demolition derby, or to see Nick Viall get dumped repeatedly. I fast-forward through voyeuristic kissing scenes (especially during Arie's season, because of the unbearable sounds of his lips). I also fast-forward through some of the intimate conversations. I don't really care about the individual moments, I just need to know the typecasting—who has lost a family member, who is a single parent, who has been left at the altar. When the lead is particularly boring (Arie), I fast-forward so much it feels like I'm I mainlining the season directly into my skull.
I'm also cripplingly curious about how the show's moral shift over time. The Bachelor purports to be extremely conservative at heart, and used to shame women for kissing someone on a first date, keeping a "kiss count" on the official website. For a long time, stars couldn't reciprocate even "I love yous," but thanks to Ben Higgins's bigamous declarations of love in 2016, it is now normal to admit love to more than one of the final contestants.
Only really disgusting transgressions tear me out of the mirage and cause me to back out of a season—moments like the 2017 Bachelor in Paradise incident of alleged sexual misconduct between Corinne Olympios and DeMario Jackson, which did not end the season but resulted in a murky discussion of assault in the second episode and a new rule that contestants must tell producers before they have sex with one another. I was also pulled out during Rachel Lindsay's season—so far the only centered around a bachelor(ette) of color—when Lee Garrett was cast as a contestant despite being visibly racist on social media.
That season highlighted the show's pathetic racial politics. Given the extreme background checks the contestants undergo before being chosen, critics have speculated that Garrett was cast specifically to race-bait fellow contestants. He repeatedly referred to two of the black contestants and season frontrunners, Eric Bigger and Kenny King, as "aggressive," and later referred to King as "angry" and "violent." Garrett would also repeatedly accuse King of "playing the race card" whenever King or his castmates attempted to explain why these statements were so dehumanizing. Equally deplorable is that "the show's editing," as Doreen St. Félix wrote in the New Yorker, "presents Garrett's racist antagonizing and King's angry responses as morally equivalent."
Overall, the franchise has failed to stray from its very narrow lane of extremely fit, mostly white cast members, to the point where a class action lawsuit for discrimination was brought against the show in 2012. The lawsuit failed, and the problems have persisted, eventually becoming the butt of a number of Bachelor and Bachelorette parody videos. My favorite, "Asian Bachelorette," highlights the fact that only four Asian men have been contestants from 2013 to 2017.
At this point, I have no ammo for explaining my continued patronage of the series. Calling it ironic is no justification for narratives created through exploitation. I remind myself that contestants sign hefty contracts before entering—in her book, Kaufman notes that a complete lack of privacy, "24-hours a day" is one of the clauses. Kaufman even told me, "One of this season's contestants told me he was preparing by reading my book." There are few, at this point, who don't know how mercenary the producers are. But this does not excuse the racist and sexist narratives that ultimately get aired on national television.
While I'm not alone in turning a blind eye to this show's disgraceful behavior, it doesn't make us any less hypocritical. "We had to watch what happened on the show to write these pieces, and yet no one cared, they kept watching," Kaufman told me. "We can watch it and voice our criticisms and write journalistic pieces about it, but ultimately if they get ratings, the show is going to keep going."
Follow Nicole Clark on Twitter.