Getty Images
Adult film star Stormy Daniels was ordered Tuesday to pay Donald Trump $292,000 in legal fees after her defamation lawsuit was thrown out of a federal court in Los Angeles.
Daniels, whose real name is Stephanie Clifford, was also ordered to pay $1,000 in sanctions to the U.S. president — well short of the $390,000 Trump sought in damages.
"The U.S. District Court today ordered Stormy Daniels to pay President Trump $292,052.33 to reimburse his attorneys' fees (75 percent of his total legal bill), plus an additional $1,000 in sanctions to punish Daniels for having filed a meritless lawsuit against the President designed to chill his free speech rights," Charles Harder, the president's legal counsel, said in a statement following the ruling.
Harder had sought $390,000 in legal fees, but the judge previously said the 580 hours his firm spent on the case — at $840 per hour — was excessive.
Harder added that the dismissal of the case allied to the awarding of fees amounted to "a total victory for the president, and a total defeat for Stormy Daniels in this case."
READ: Stormy Daniels has lots of memories of Donald Trump's penis — and they're all bad
However, Daniels' lawyer, Michael Avenatti, dismissed Harder's celebrations as premature, saying his client would not pay a dime in legal fees because the case "would never hold up on appeal."
Avenatti said the amount awarded Tuesday was far less than the money his client was owed by Trump and Trump's former lawyer Michael Cohen in a separate lawsuit regarding a nondisclosure agreement signed by Daniels days before the 2016 election.
"Charles Harder and Trump deserve each other because they are both dishonest," Avenatti tweeted. "If Stormy has to pay $300K to Trump in the defamation case (which will never hold up on appeal) and Trump has to pay Stormy $1,500,000 in the NDA case (net $1,200,000 to Stormy), how is this a Trump win?"
Neither Trump nor the White House has directly commented on the verdict.
The lawsuit stemmed from a Trump tweet in which he questioned Daniels' allegation that an unknown man had approached her in a Las Vegas parking lot and threatened her to stay quiet about her alleged 2006 affair with the president.
Judge S. James Otero dismissed the lawsuit in October, labeling Trump's remarks as "rhetorical hyperbole" against a political adversary, which is protected speech under the First Amendment.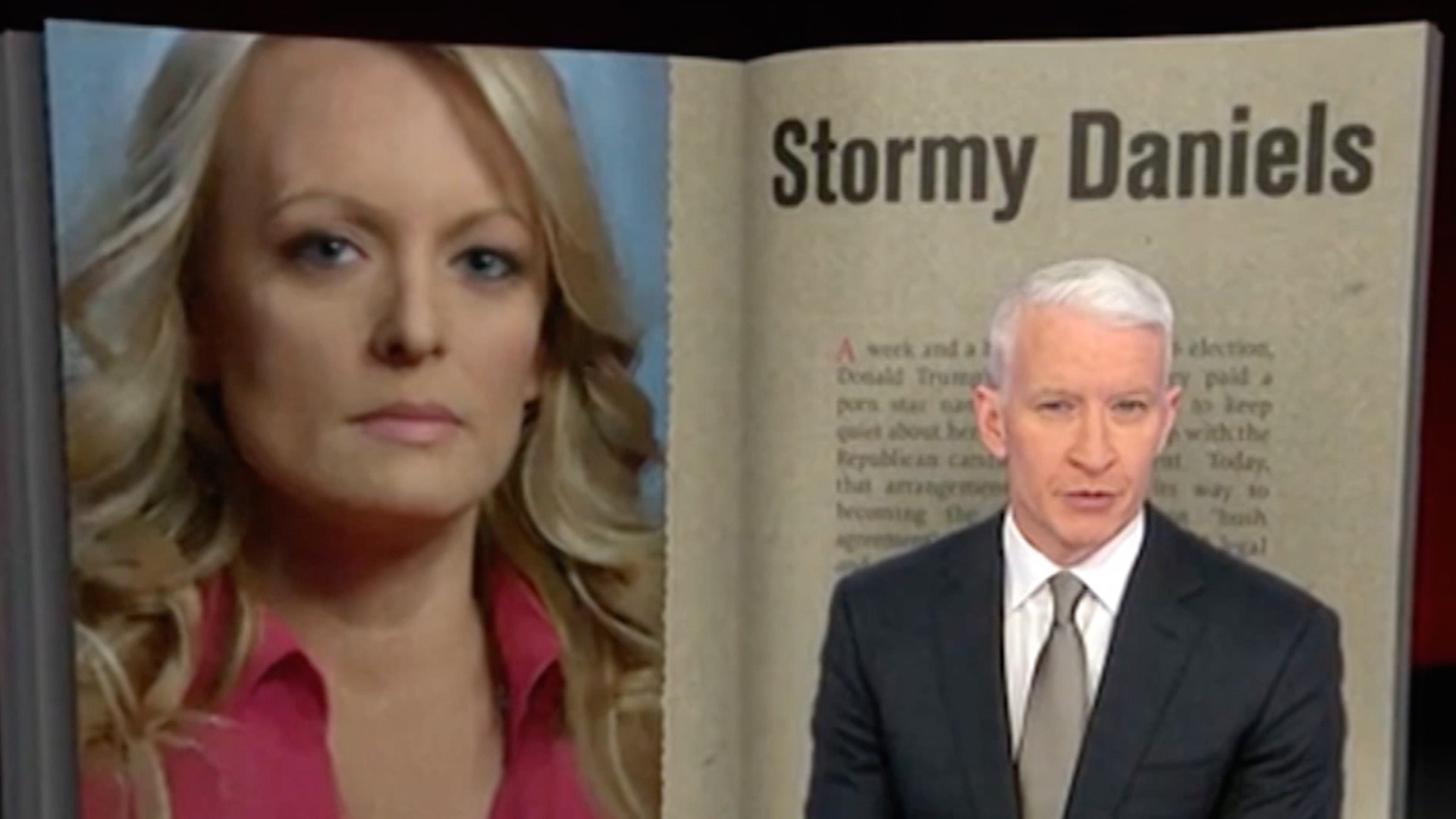 Cover image: Stormy Daniels at the erotic fair Venus in Berlin, October 2018. (Britta Pedersen/picture alliance via Getty Images)