Photo by Nasos Zovoilis via Stocksy
As a book critic, I am no stranger to listicles. The quickest way to condense and transmit recommendations, the listicle has been around almost as long as publications have, but the internet is a particularly potent vehicle for randomly numbered collections of items around a theme. At one of the places I've written for, I was told that odd numbers in headlines play better, traffic-wise, but more important is the topic—whether it's the month's favorites, a state of mind for which the books are especially recommended, or the season in which to read them.
I have never actually written a "17 Books To Read on the Beach" list, but if you start typing "beach reads" into Google, it autocompletes to "beach reads 2017," and brings up a whole host of familiar sites, from BookBub, which promotes e-books on sale, to Elle and the Washington Post. The listicle, with its inherent superficiality, seems ideally suited to the beach read, which, in the words of Michelle Dean writing for the Guardian last year, "shouldn't have any really weighty themes or social significance. It should be enjoyable and easy, with brisk pace and simple diction."
Read more: Read Between the Racism: The Serious Lack of Diversity in Book Publishing
Although it has synonyms—vacation book, summer read—the beach read has no single, standard definition, which is precisely part of what makes it such a fabulous marketing term: You know it when you see it. As a result, its history is hard to trace. Dean places the term's emergence in the industry as around the summer of 1990 and its proliferation among book journalists a few years later. Dean also notes that its rise followed that of the paperback, which debuted in 1939. Romance specialist and book reviewer Bobbi Dumas told me that a beach read "used to generally mean a paperback—something you didn't mind getting sandy or possibly wet, and often was lighter reading. For some, it specifically referred to romance novels."
From there, she says, "The term kind of created another subset of books—actual 'beach reads' with beach themes. Happy endings are almost guaranteed, whether the book is a romance novel, romantic women's fiction, or a cozy mystery." Read It Forward editor Abbe Wright said beach reads are usually novels and may fall under several genres, as long as they are "compulsively readable." "They need to be able to hold your attention against all the other distractions that summer offers." She was echoed by many others I polled on Facebook and Twitter, most of whom had the same attitude as writer Gemma de Choisy, who tweeted, "Just as a beach body = whatever body I deign to bestow upon the beach, a beach read = the book I have in my hands when ass meets sand."
---
Watch: Artist Marilyn Minter on Depicting Female Sexuality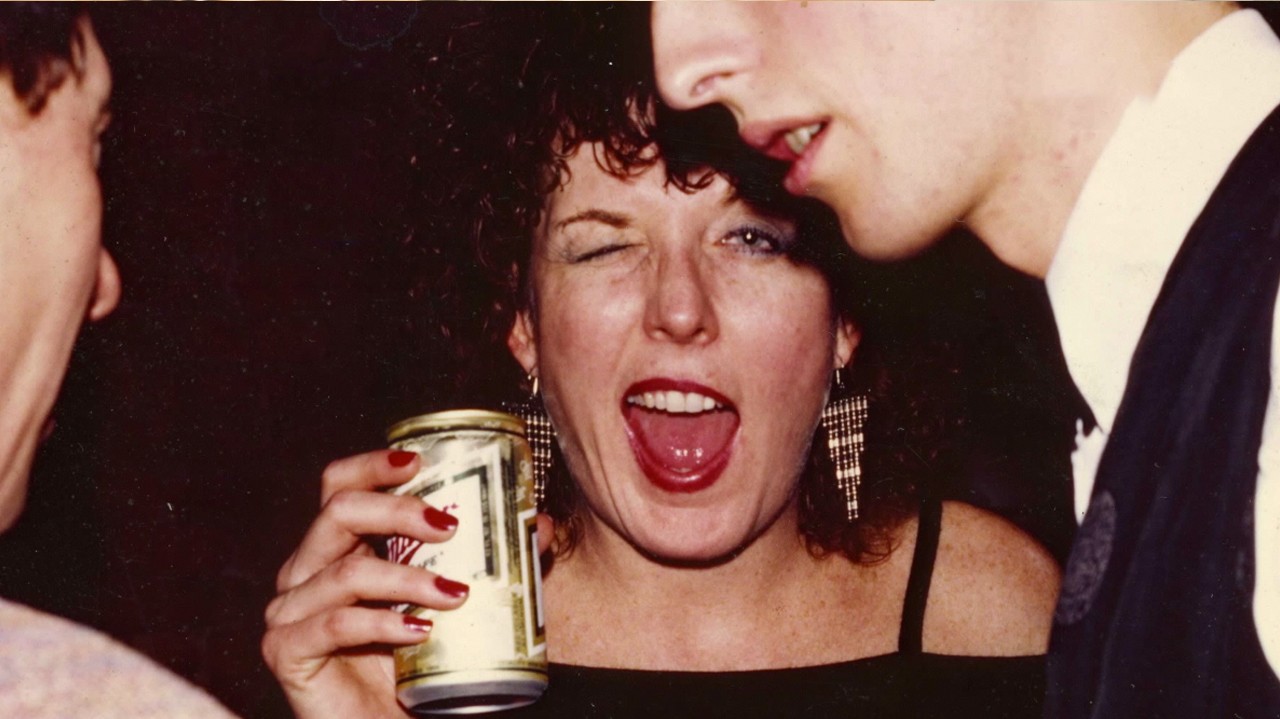 ---
History shows that all of them are right, in a way. On June 6, 1976, the New York Times published a "Vacation Reading List" that included everything from Dostoevky to a biography of Bertrand Russell to The Twilight of Capitalism. Twenty years later, a source in a piece about Bob Dole's book tour noted that the presidential candidate's memoir, written with his wife, was "a great beach read." In a charming piece called "A Summer Reading List" and published one year later, New Jersey readers wrote in about what books they'd take to the beach. The first, Laura Cobrinik of Denville, recommended Henry David Thoreau as a "good, classic 'beach' read." Dee Hickman of Belle Mead had spent a lovely time at Seaside where she read Danielle Steel, and "since it was easy reading, [she] could watch all the interesting things going on and read at the same time." Even within this tiny sampling of readers, there's a huge variation in what a beach read is.
But the concept of books that are good to read on vacation, or in the summer, goes back much further than this. On May 11, 1852, the Times published recommendations for what are basically beach reads in its "Notices of New Publications" feature (essentially a listicle). "Mr. P. G. Putnam, exercising his usual tact and good taste, is grouping together in his 'Semi-Monthly Library,' the very pleasantest books conceivable," it notes, adding that "the summer traveller will have a capital library ready for him." There is also a specific mention of the pleasures of reading outside: "There are few books," the columnist writes, "more specially adapted to summer reading al fresco than this of Mr. William Mountford." The book, in case you were wondering, is a prose poem (according to the Times, anyway) called Thorpe, a quiet English town, and human life therein, which seems remarkably domestic and pastoral, much like many-a novel that would end up on a beach reading list today. The summer reading list wasn't an isolated event, by the by. An August 4, 1857 column titled "Books of the Week," claimed, as is still the case to an extent, that "Summer is a dull season for new books; publishers withhold their choice works for the Spring and Fall." One of the reasons spring is an ideal publishing season is that it gives publishers enough time to market books for graduation, Mother's Day, and, yes, summer vacation.
'Beach reads' are generally considered fluff pieces for fluff readers, which is a coded way of saying 'lady books for lady readers.'
Historically, then, the beach and summer reads were quite whatever readers, or the writers recommending the books, wanted them to be, which is still the case in some spheres. This Refinery29 slideshow about "the best beach reads of 2017" shows that contemporary beach reads really don't fall into any particular genre: While many of the novels do deal with some form of family or domestic life, they're also mostly devoid of fluff. Sing, Unburied, Sing by Jesmyn Ward and The Idiot by Elif Batuman aren't considered "women's fiction" but rather "literary fiction," and the same can be said of Arundhati Roy's new book, The Ministry of Utmost Happiness or Lidia Yuknavitch's most recent, The Book of Joan.
On the other hand, books listed explicitly as "beach reads" are often being marketed to women, with a feminine aesthetic. For example, on this recent BookBub list, 20 out of 30 covers are a bright, pastel blue, and some directly portray beaches; only one of the books is by a man. Almost all fall into the genre of "women's fiction," which according to literary agent Scott Eagan, who defined the term in a Writer's Digest column, means "a story that shows the female journey" whose goal is "to understand the female psyche." This definition, along with that of "beach read," is wide open to interpretation.
It's not a revelation that fiction by men and women is marketed and packaged differently. In 2012, author Meg Wolitzer wrote a piece for the New York Times noting that book jackets for novels by women include domestic or pastoral scenes, whereas those by men are often typeface-only or with the author's name prominently displayed. In 2016, Peter Clynes explored this in a piece for Vice called "Why Do Women's Books Have the Exact Same Cover?" ("Woman Wearing a Ridiculously Large and Frilly Dress While Swimming" and "Empty Swing in a Sad Garden" are two variations on the theme.) "'Beach reads' are generally considered fluff pieces for fluff readers, which is a coded way of saying 'lady books for lady readers,'" said Alexandra Franklin, assistant to literary agent Vicky Bijour, echoing many of the responses I received on social media. Which, she added, is a designation that makes her very uncomfortable. "For some reason when I think 'beach reads' I usually think of 'women's fiction,' but when someone mentions an 'airport book' or 'airplane read' I usually think of mass market 'men's' thrillers, like Tom Clancy."
But beach reads and airport books seem to be two names for what is essentially the same thing: compulsively readable books appropriate for situations in which concentration isn't going to be ideal. The two can overlap—people I polled on social media identified a subset of thriller beach reads in authors like Tom Clancy, John Grisham, and Dan Brown. But it's pretty obvious that Nora Roberts is marketed to women while James Patterson is marketed to men (her covers are pink and pastel; his are broody oranges and dark reds and blues), even though women make up the majority of Americans reading fiction and simply read more in general. Do these categories go so deep as to assume that women read leisurely on the beach because we simply have tons of time on our hands, while men take their airport books on business trips in order to provide for us? That may be reading into it a little too far, but publishing is notoriously interested in demographics.
Perhaps the beach read's continued popularity has something to do with the fact that the book lists being pushed on us evoke some measure of yearning for a vacation, when people have more time to get into a book. Regardless, our summer reading lists now include books of all genres, many of them not in paperback, meaning we get suckered into buying hardcover or e-books that won't necessarily play well with sand. Then again, as long as people are reading, they can do it however they want.