All images courtesy of Daryl Hannah and Adam CK Vollick
Paradox, which premiered at SXSW yesterday, is coming to Netflix March 23. You can thank the streaming giant for the availability of this weird little movie, because I can't imagine it being distributed any other way. It does raise the question, though, what the hell is Netflix's game plan for rolling out new film content?
Unlike Bright, Mute, or The Cloverfield Paradox before it, Paradox isn't some slapdash Hollywood reject. But neither is it the kind of buzz-worthy festival film Netflix has also been racking up of late (think Mudbound, Okja, or The Meyerowitz Stories). Instead, Paradox is an oddball movie that probably won't attract any awards buzz and certainly won't garner the 11 million views Bright got in its first three days.
Paradox is directed by Daryl Hannah, best known for acting in movies like Blade Runner, Splash, and Kill Bill. The film's SXSW blurb calls it a "loud Poem" and a "whimsical western tale of music and love." These are pretty accurate descriptors. If you go in expecting a clean, linear narrative (as Netflix's trailer tries to offer), you'll be disappointed.
The film follows The Man in the Black Hat, your typical western anti-hero, played here by Canadian singer songwriter—and, fun fact, Hannah's boyfriend since 2014—Neil Young.
Young is an outlaw in the future (and simultaneously the past, because poetry). He and his cowboy gang steal seeds from evil corporations, supporting a matriarchal resistance movement that seeks greater harmony with nature and a move away from corporate control of, among other things, agriculture.
Young is joined onscreen by the members of his band the Promise of the Real, including Willie Nelson's sons, along with Nelson himself in a brief cameo. The film doubles as a concert film and backstage musical, and its meandering plot is oddly compelling, if unevenly so, propelled by Young's hypnotic score (coming out in conjunction with the film).
Paradox is described as "cerebral" on its Netflix page, which sums up some of its more obnoxious features. I'm sure the label came from someone in the marketing department, but Paradox does somehow feel like the movie equivalent of a guy who describes himself as cerebral in his Tinder bio. Characters churn out Deep Thoughts like, "Love is like a fart: if you've got to force it, it's probably shit." But these moments of pop philosophy mostly come off like a cheesy sitcom's idea of stoner wisdom.
I don't doubt that those who are going to like Paradox are going to really like it. The coupling of Neil Young's twangy, rebellious music with western iconography is something of a natural fit. There are even moments that reminded me of Jim Jarmusch's Dead Man, scored entirely by Young and telling a similarly bleak and dream-like story.
Young has participated in this kind of oddball experimentation before, most notably with his own 2003 concept album Greendale, which was accompanied by a feature film Young shot himself on Super 8 at his California ranch. The film depicted the environmentalism and family drama outlined in the album's loosely connected songs. The film's only soundtrack is the album itself, the whole thing serving as a music video of sorts for all 10 songs.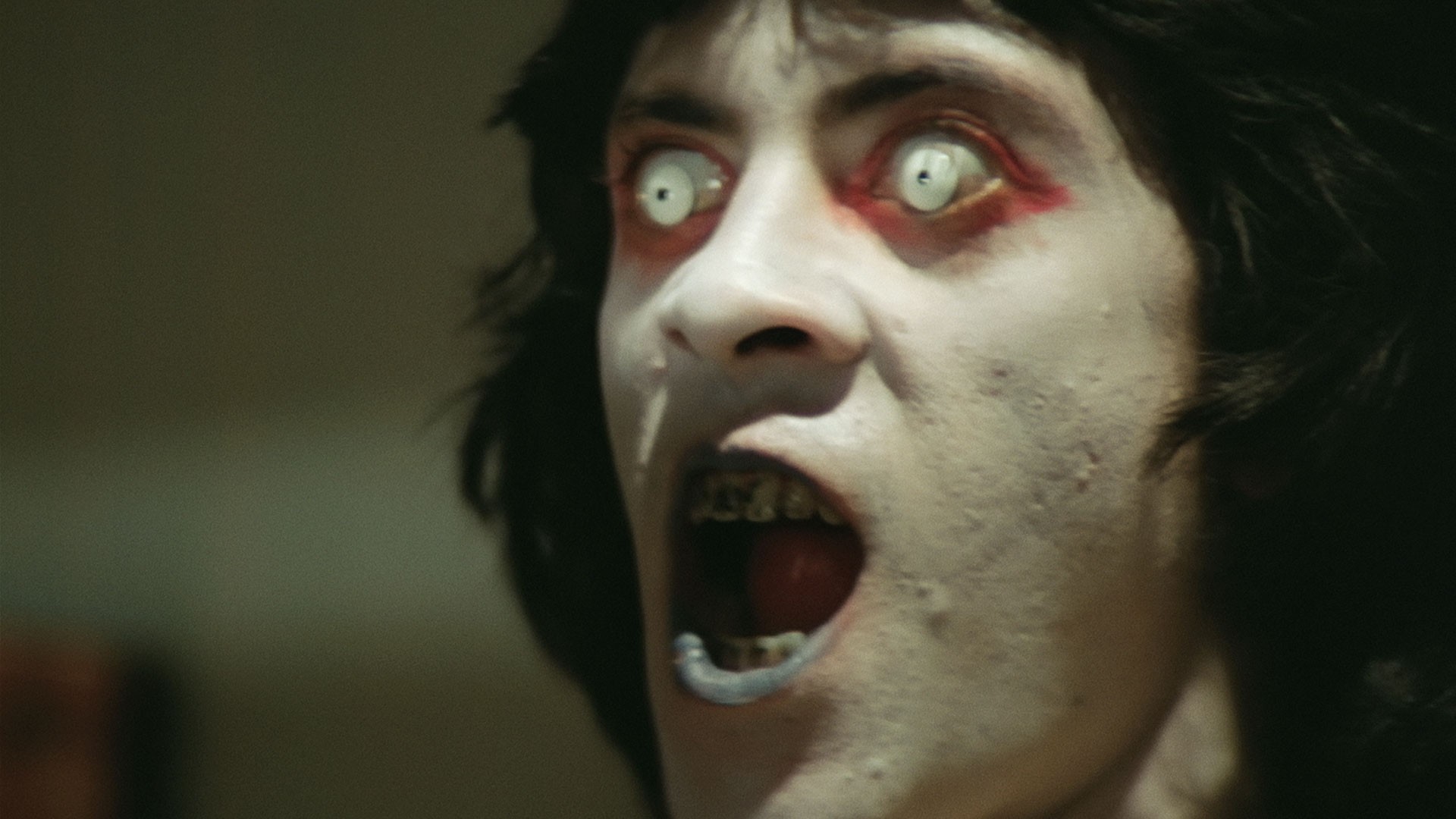 Greendale premiered at the Toronto International Film Festival and made its way through the festival circuit before playing on a few screens here and there (exclusively in repertory cinemas, if memory serves). Like Paradox, Greendale was odd and had what I would generously call a limited appeal. There are still DVD copies floating around online, mostly used or offered by sellers stuck with pristine copies no one's looking for. As far as I can tell, the film never even got a proper trailer.
And that brings us back to Netflix.
Paradox won't suffer the same fate. Because Netflix has an odd ability to equalize releases. Maybe that's an overstatement, as the streaming site does pump money into advertising certain high-profile titles more than others. But the subscription model does mean everything is there, equally available at the stroke of a key.
For all the hand-wringing about Netflix killing theatrical releases, there is something to be said for the opportunity we all have to watch something as niche as Paradox—without just hoping it makes it to one of our increasingly limited arthouse theatre options. There is reason to worry, too. Paramount recently handed the international distribution of Annihilation to Netflix, preventing anyone outside Canada, the US, or China from seeing it on the big screen (though that may also have simply allowed a much larger audience to see it right away).
What we hear about much less are the titles, like Greendale, that never make it out of festivals, where a relatively tiny number of people see them. Paradox may be a weird, messy little movie, but there's no reason to bury it. This model of distribution/exhibition first made headlines in the late 2000s when IFC started buying movie rights at festivals exclusively for VOD release, bypassing theatrical releases at a time when most of the movie theatres likely to pick up festival fare were shutting down.
And even at Sundance, where most films get picked up for VOD, one out of every five films screened still doesn't find a home, according to data from 2015.
Netflix's subscription model and centralized library put it in an even better position to get these titles noticed by the people they might appeal to, versus the pay-per-view format of video on demand.
It's not clear how this fits with Netflix's larger plan—or what that larger plan might be. I've written before about the rise of terrible straight-to-Netflix movies that similarly seem to benefit from audiences playing it safe with movies already included in the cost of a monthly subscription. But that's not to say that Paradox is anything like Bright, Mute, or The Cloverfield Paradox. Those films appeal to (or at least are marketed to) the lowest common denominator. They don't rely on niche interest so much as blunt Hollywood blockbuster gimmicks.
I wish I could explain Paradox as easily. But I can't tell if Netflix thinks it has a sleeper hit on its hands or if it was just so cheap that someone thought it would be an easy way to pad their library while still having some star power to boast about.
Either way, it's a movie you can easily see as of next week, and I can't imagine that being the case just about any other way.
I'm a sucker for the public, big-screen experience of moviegoing, but greater access is definitely not a bad thing.
Follow Frederick Blichert on Twitter.