Getty Images
Rodrigo Duterte threatened Friday to arrest an International Criminal Court prosecutor who is investigating his deadly war on drugs.
In a sign of his deepening concern over the probe, the Philippines president withdrew his country from the Rome Statute, the court's treaty, last month, after ICC prosecutor Fatou Bensouda announced she was opening a preliminary examination into a complaint accusing Duterte of crimes against humanity.
Critics said the move showed Duterte was worried about the probe, which could lead to criminal charges at the Hague.
Duterte repeated his claim Friday that the court had no jurisdiction over him since he pulled the country out of the Statute, and he taunted Bensouda with arrest.
"What is your authority now? If we are not members of the treaty, why are you … in this country?" he told reporters. "You cannot exercise any proceedings here without basis. That is illegal and I will arrest you."
It's not clear whether Bensouda has actually started her investigations in the country relating to the complaint.
Critics, including Jude Sabio, the Philippine lawyer who filed the complaint with the ICC last year, have said that Duterte's gambit to shield himself from an investigation by withdrawing from the statute would not work anyway. Any withdrawal takes a year after the U.N. is notified to take effect, and pulling out does not retroactively revoke the court's jurisdiction to investigate alleged crimes committed during the period when a country was a member.
READ: The U.N. tells Duterte to get his head checked
Duterte has given shifting responses to the probe, initially daring the ICC to indict him so he could put the prosecutor on the stand, and later saying he would prefer a firing squad to jail.
His latest legal tactic in denying the court's legitimacy is arguing that the Philippines never actually joined the ICC in the first place, because the move was never announced in the government's official gazette when Manila ratified the treaty in 2011.
"If there is no publication, it is as if there is no law at all," he said Friday.
Rights groups say about 8,000 people have been killed since Duterte launched his war on drugs after taking office in May 2016.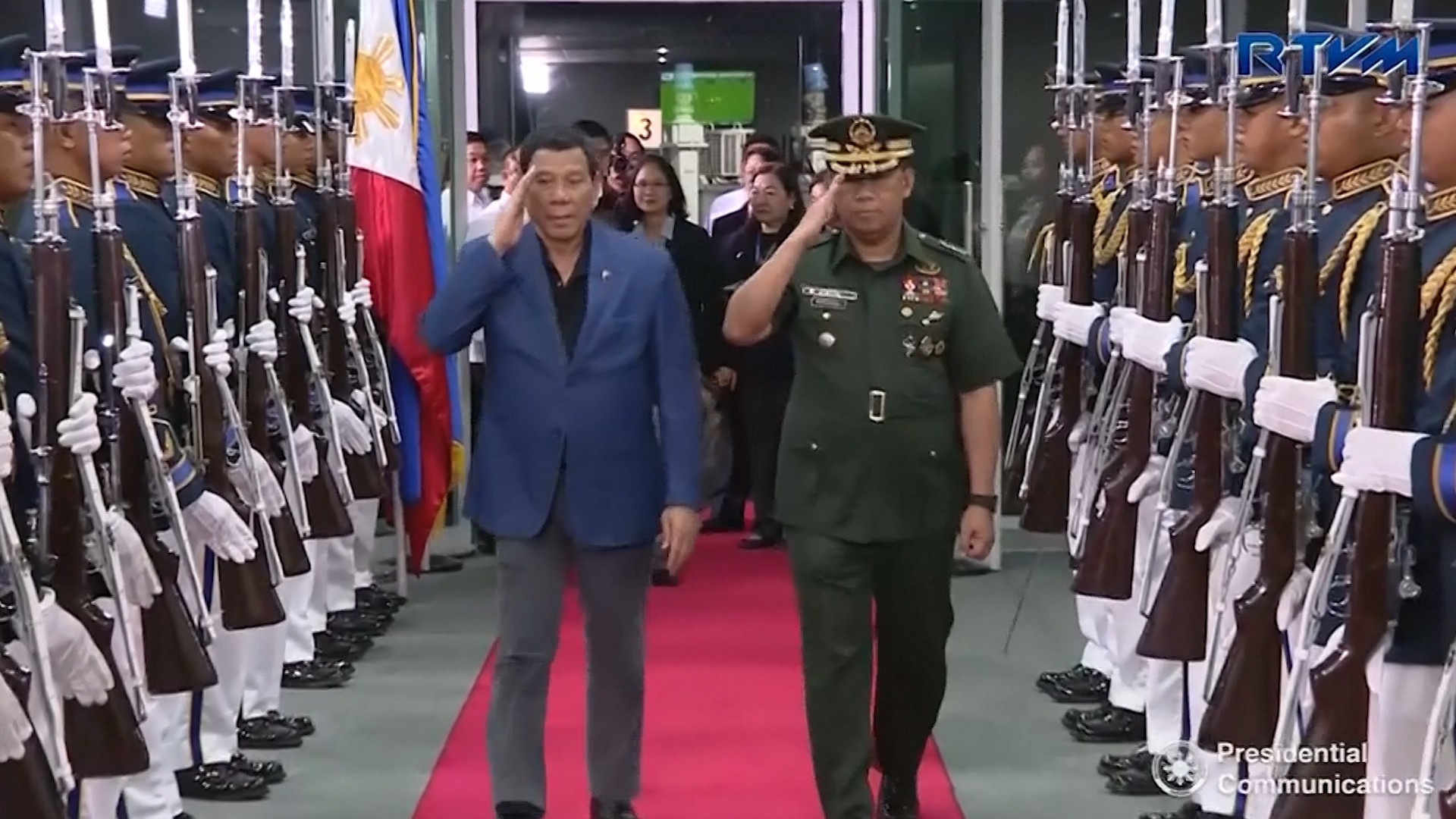 Cover image: Philippines President Rodrigo Duterte speaks at an event with the Filipino community during his visit to Hong Kong on April 12, 2018. (ISAAC LAWRENCE/AFP/Getty Images)