Composite by Seth Laupus. Center/background Image: (AP Photo/Eric Risberg). Left Image: (AP Photo/David R. Segal, File). Right Image: (AP Photo/Barry Thumma).
Elizabeth Newark thought they were fireworks. Then the screaming started. Then the secretary saw a man walking down the hall, looking directly toward her and holding a gun. "His eyes went over me, my boss screamed for me to get out, and I ran," Newark later recounted to a reporter.
It was July 1, 1993, at around three in the afternoon. Newark worked at Pettit and Martin, a corporate law firm that had space in 101 California Street, a 48-story glass spear in San Francisco, a few blocks from the Oakland Bay Bridge. It was the last place in the entire world you would expect to hear gunshots. The shooter—a heavyset man wearing a dark suit and suspenders—was armed with three handguns and had packed ammunition into an attache case he rolled with him. He'd outfitted two of the guns with "Hellfire triggers," devices that make it possible to fire semi-automatics more quickly. His first shots targeted a glass conference room, killing two people and sending a wounded court reporter scrambling under a chair for cover.
---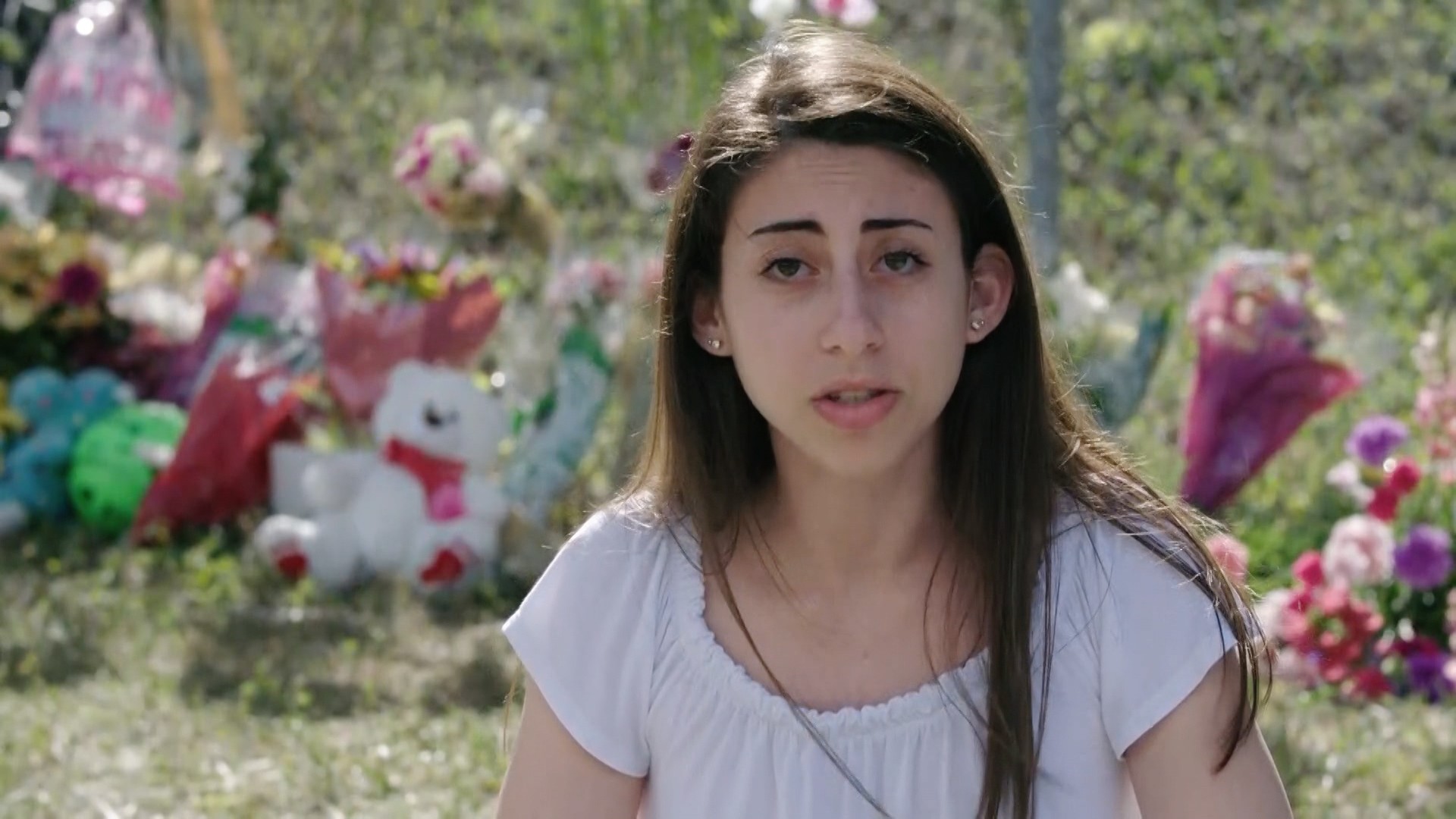 ---
The shooter stalked around the circular hallway as alarm spread, first by shots and cries of "There's a gunman!" and then by a building-wide intercom announcement: "This is an emergency. Stay in your office. Lock your doors. Do not leave. Do not go on the elevator. Do not go on the stairwell. We'll get back to you." The announcement repeated every five minutes as the building's workers tried to make sense of the chaos around them.
On the 26th floor, employees barricaded the door. On the 40th, they shoved a couch in front of the entrances. Meanwhile, some people kept working. Workers on the 24th, a Merrill Lynch office, were trapped in cubicles with no doors to lock. Emergency services began to converge on the financial district: helicopters, ambulances, a police tactical team. The streets were closed and strangely quiet, at least until crowds began to assemble on corners.
Relatives and friends of victims were talking about what they could do on gun control before the dead were buried.
Inside, the gunman fired into an office, shattering glass and killing a lawyer. He took the stairs down to the 33rd floor, then lower, shooting as he progressed. One lawyer, 28-year-old John Scully, used his body to shield his wife Michelle; he died, while she survived with wounds to her chest and shoulder. The gunman went on to kill a law student, a legal secretary, an executive, and an assistant in another company. In all, eight people were murdered and six were injured.
As police closed in, the gunman paused on the stairwell between the 29th and 30th floors, put a pistol under his chin, and pulled the trigger. Workers began to learn that he was dead around 3:30 PM, but confusion still reigned—the PA announcements continued, and cops evacuated the building slowly, searching it to make sure there were no more shooters.
They found none. The gunman, Gian Luigi Ferri, later revealed to be a 55-year-old with a failing mortgage business who lived in an LA suburb, acted alone. Some people who knew him described Ferri as "strange" and frequently angry when asked about him by reporters, but no one could figure out why he went on what was obviously a carefully-planned rampage. He left a note the New York Times described as "insane ramblings"; it complained about Pettit and Martin, but his contact with the firm had been limited, largely centering on an incident in which its lawyers advised him on an out-of-state real-estate deal more than a decade prior. His note said the firm had "raped" him in that interaction, and bashed attorneys in general before going on to detail a list of "criminals, rapists, racketeeres [ sic], lobbyists." None of his actual victims were on it.
The California Street shooting seemed uniquely random, but in the wake of every mass killing, there's always a feeling of senselessness, of people being killed for no reason at all. That feeling has become familiar to anyone who lives in America. Since the October shooting at a music festival in Las Vegas that killed 58, the country has witnessed a cluster of horrors: In November, a man gunned down 26 people (including an unborn child) at a church in Sutherland Springs, Texas; in January, a 15-year-old killed two people and wounded at least 18 more at a school shooting in Kentucky; less than a month later, 17 people were killed in another school shooting, this one in Parkland, Florida. (The Texas, Florida, and Vegas shootings all rank among the ten deadliest in modern US history.)
The Parkland massacre has stirred public outrage in a way few mass shootings do, with teen survivors calling for gun control on social media and castigating Florida Republican Senator Marco Rubio on CNN for failing to act. More than 150 House Democrats support a bill that would ban a wide variety of semiautomatic pistols and rifles. Even Donald Trump, perhaps the most pro-NRA president ever, has made noises indicating he could be open to reforms.
But a look back at the aftermath of the 101 California Street Shooting shows how difficult a project passing gun control legislation actually is. The 1993 tragedy led to a flurry of activism that helped usher in a host of local and state regulations in California, and even important—if limited—federal reforms. Just a few months after the shooting, President Bill Clinton signed the Brady Bill, which mandated background checks for gun purchases; the following year, the government placed a ban on a variety of assault weapons as part of larger crime legislation. But since then, the federal government has been largely passive on gun issues, even as hundreds of mass shootings—many of them unremarked upon—strike the US every year. So what made gun control possible then, and why has it become virtually unfathomable now?
---
One of the first California Street victims was Jack Berman, a well-liked attorney who didn't even work for Pettit and Martin. His wife, Carol Kingsley, didn't know what happened to him until six hours after she learned about the shooting. "I had simultaneous radio and TV stations going on," she told me over the phone from San Francisco. "So I understand the period of watching something unfold on TV not knowing what happened to, in my case, my husband."
She learned the bad news that evening: She would have to raise the couple's 15-month-old son alone.
The early 90s were, in retrospect, a watershed moment in the history of the gun control movement—or the point at which a wave of advocacy crested, broke, and receded.
Grief turned into advocacy "immediately," Kingsley told me. In the early morning hours after the shooting, Steve Sposato, whose 30-year-old wife, Jody, was among the victims, wrote a letter to President Bill Clinton condemning the weapons Ferri used. Relatives and friends of victims were talking about what they could do on gun control before the dead were buried—the rabbi conducting Berman's service even asked Kingsley if he could address the subject in his remarks.
Guns and the damage they are capable of inflicting had been on many Americans' minds for a while by then. The early 90s were, in retrospect, a watershed moment in the history of the gun control movement—or the point at which a wave of advocacy crested, broke, and receded. In 1989, a horrific shooting at a Stockton, California, school left five children dead and sparked such outrage that the state passed a ban on assault weapons—the country's first—months later. The bill defined "assault weapons" by listing specific models of guns, including Colt AR-15s and Intratec TEC-9s, the type of semiautomatic pistol Ferri used in San Francisco four years later. (He bought his guns in Nevada.)
Nationally, things moved a lot more slowly. The Brady Bill, named for the White House press secretary wounded in a 1981 assassination attempt on President Ronald Reagan, was first introduced in 1987. It proposed background checks on gun purchasers and a five-day waiting period for buyers. But it stalled in Congress, even as shootings piled up in the headlines. In 1991, a deranged man killed 23 people, then himself, at a cafeteria in Killeen, Texas, the deadliest mass shooting in US history to that point. In January 1993, a AK-47-wielding nut killed two CIA employees at the agency's headquarters in Langley, Virginia. Still, Congress didn't act.
The arguments for gun control then were the same ones you hear now: Making it harder for unstable people to get guns—especially certain types of semiautomatic rifles or weapons outfitted with high-capacity magazines—wouldn't eliminate gun violence, advocates said, but it would, over time, reduce it. "Drastically curbing gun availability will not be a cure-all; a knife or a club is still a legal weapon," read a Los Angeles Times editorial published two days after the California Street shooting. "But knives do not kill eight people at a clip; semiautomatic weapons do."
Then, as now, that argument wasn't enough to persuade people who believed restrictions on gun ownership would be both ineffective when it came to reducing violence and an infringement of the Second Amendment. But America at the time was gripped by a fear of lawlessness more broadly. "1993 was the high point of a crime wave in America," Robert Spitzer, a political scientist at the State University of New York College at Cortland who has published numerous books on gun control, told me. "Crime rates were high—murder rates and violent crime were both up. That was part of what alarmed Americans."
The October after the shooting, the Washington Post published a story headlined "Urban Violence Is Changing the Politics of Gun Control." It cited Republican strategists who predicted that with "crime, drugs, and gang violence" as top issues for voters, the GOP would need to shift toward less hardline pro-gun stances. "There is a sense that the times have changed and that the logic of this issue has changed," a Democratic pollster told the Post. William Weld, the Republican governor of Massachusetts, called for a state assault weapons ban. Six states adopted bans on minors possessing guns in 1993, and a federal ban went into effect the next year.
That political climate, of course, mattered less to the victims' families than the fresh fact of their trauma. "I was a partner in a law firm. So I had to attend to clients and work and I had a 15-month-old baby," Kingsley told me. Still, she found time to speak at rallies, or when there were reporters who wanted a quote. "I would speak, basically, when we were trying to get measures passed," she said.
---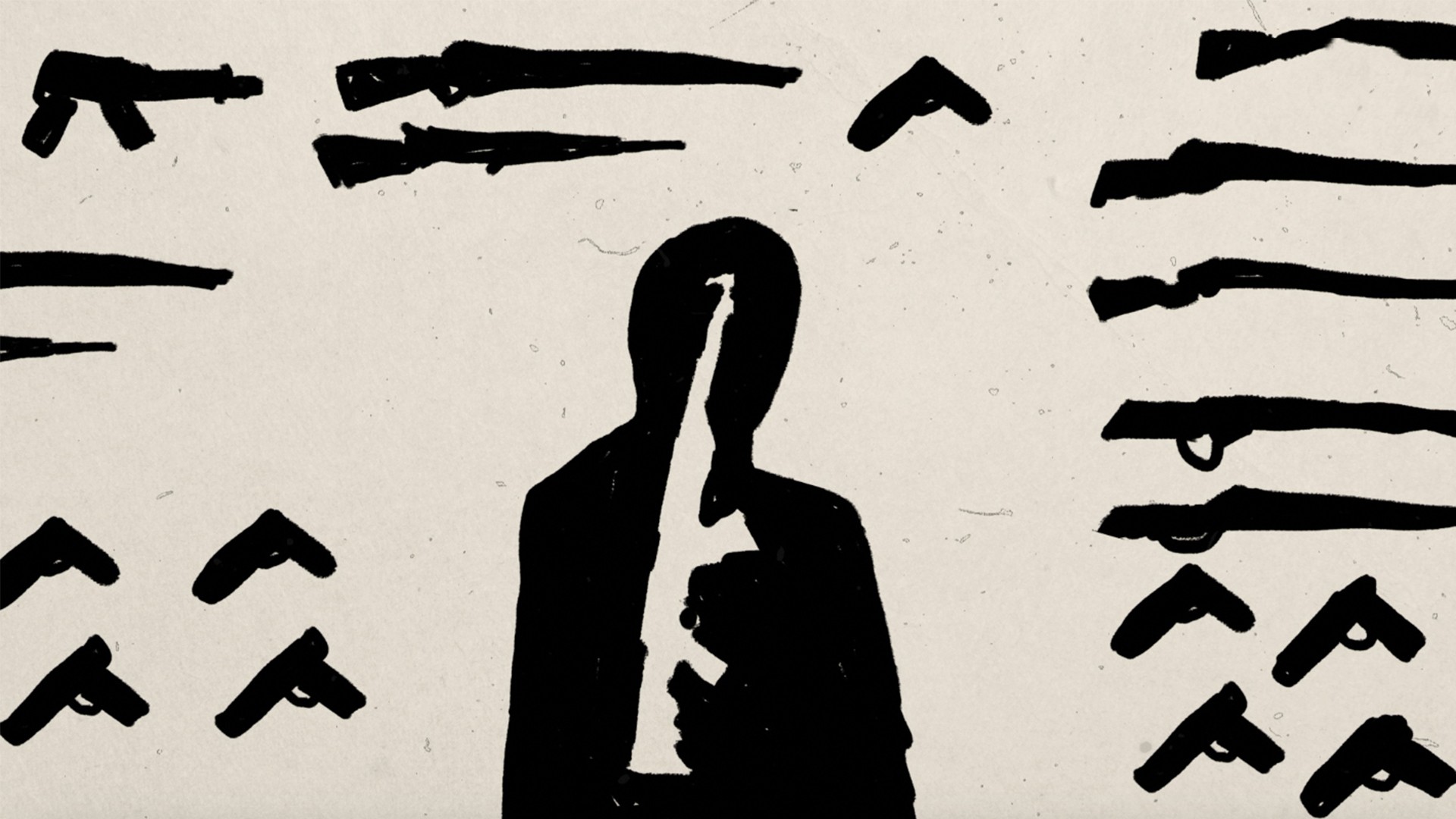 ---
Those affected by the California Street shooting created a group called the Legal Community Against Violence (LCAV) immediately after the tragedy. Initially it was something of an ad hoc affair, a collection of lawyers and law-firm support staff who felt moved to activism by being "hit close to home," as Kingsley put it. They met at the Bar Association of San Francisco and shared their first executive director with the already-formed Brady Center to Prevent Gun Violence. For a time, some of them worked out of 101 California Street itself.
Today, after a couple of name changes and a merger with another organization, the LCAV is known as the Giffords Law Center to Prevent Gun Violence, a nonprofit legal advocacy group named after former Congresswoman Gabby Giffords, the victim of a 2011 assassination attempt by a man armed with a handgun. Initially, the LCAV was "single-minded" in its pursuit of an assault weapons ban, Robyn Thomas, the current executive director of the Giffords Center, told me. "Some of their own were hit, they could identify with a law firm because most of them were from large law firms," she said.
"It hit a community that really was predisposed to wanting sensible gun control to pass and they had skills and the tools to do it," Kingsley said. "And they did it."
---
Like the California Street families, the teen survivors of the Parkland shooting became activists overnight. They've since made passionate speeches in favor of gun control, they've confronted politicians all the way up to President Trump, and they're planning a march on Washington. Advocates need to strike an emotional chord that breaks through the clutter. But as the gun debate of the 90s shows, the legislative process lags behind emotional appeals, and passing laws requires a great deal of grunt work and argument.
The most contentious policy being pushed by activists back then was a ban on the sorts of guns Ferri used, weapons with high-capacity magazines and military-esque features that didn't seem to serve any practical purpose. "Can any of you advise me how to tell a ten-month-old that mommy's dead?" Steve Sposato asked the Senate Judiciary Committee during an August 1993 hearing, his daughter in a baby carrier on his back as he spoke. "Perhaps the manufacturer of the Intratec TEC-DC9 assault weapon should publish this information with the instruction manual for its murderous weapon."
At the time, support for the Brady Bill was already building and overcoming traditional partisanship: Ronald Reagan had publicly endorsed it in 1991, and in July 1993, the FBI, which rarely involves itself in policy debates, backed a series of measures including handgun licensing and training requirements, a waiting period on gun purchases, and a ban on high-capacity semi-automatic weapons. Senator Barbara Boxer, whose son's friend was among the victims at California Street, was among those calling for a ban.
The Brady Bill passed in November, first in the House and then in the Senate after intense opposition and a filibuster from the Republican minority. (For the final Senate vote, which took place during the Thanksgiving break, only three senators were present, an indication of a less dogmatic Republican Party having caved in the face of overwhelming public support.) But a federal assault weapons ban was seen as a much heavier lift. As Patrick Griffin, one of Clinton's legislative aides, recounted later for an oral history, many Democrats in the White House and Congress saw a ban as politically risky and didn't want to go for it. But after California US Senator Dianne Feinstein asked Clinton about assault weapons at a Senate retreat, the president decided it needed to happen. "What would people think of me if I did not follow through on the assault weapon ban?" Griffin remembered him saying.
Though Democrats had majorities in both the House and Senate, there were still plenty of pro-gun Democrats in Congress—the party was way more Southern and conservative then—and gun control seemed like a long shot. It probably would not have happened without Feinstein, herself a former firearm owner whose relationship with gun violence was personal. She was on the San Francisco Board of Supervisors with Harvey Milk when he and Mayor George Moscone were assassinated in 1978; she was the one who found their bodies, and has recalled how her finger slipped into a bullet hole on Milk's body when she tried to find a pulse. Feinstein, who succeeded Moscone as mayor, became an early ally of the California Street families and the driving force behind the subsequent legislation. "She took it straight on," Kingsley said.
"I met with senators for months, listening to their concerns and figuring out what it would take to get them to 'yes,'" Feinstein told me through a spokesperson. In many cases, that meant making sure specific hunting rifles wouldn't be affected by the ban. She also lobbied individual House members, sending them information about crimes that had been committed in their districts using the sorts of guns the ban would affect. That effort bore fruit in April 1994, when Henry Hyde, the top Republican on the House Judiciary Committee, switched sides and supported it. (Hyde had also been a sponsor of the Brady Bill.)
At the same time, Clinton was making public appeals for the ban. "This is a lay-down, no-brainer. And Congress must not walk away from it," he said in a May speech delivered next to a display of rifles. Jimmy Carter, Gerald Ford, and Reagan signed a letter backing the ban around the same time.
On May 5, 1994, the House voted to pass the ban by a single vote when Andrew Jacobs, an Indiana Democrat who usually opposed gun control, decided to switch his vote and support it. (The Senate had by then voted for a similar ban.) The measure was folded into a massive, omnibus crime bill that also built new prisons, hired more police officers, and imposed harsher penalties on criminals, among other things.
The insertion of the ban in the larger bill was seen as a victory for Clinton, who declared it a "sea change in the crime debate." But in his memoir, the president would blame the ban for the Democrats losing 54 House seats in the 1994 midterms, writing he "pushed the Congress, the country, and the administration too hard." (Spitzer, the gun control expert, called that assessment overblown, saying that though the ban was a factor in the Democratic loses, "it was not the main reason.")
Even today, the assault weapons ban is controversial, and gun-control advocates concede it was flawed. "It grandfathered in a lot of weapons in existence and that made it hard to enforce," said Thomas, the Giffords Center Director. Another problem was that to get it through Congress the ban backers had to agree to let it expire after a decade. That "encouraged gun manufacturers and others to wait out the ten years and find workarounds," said Spitzer. The ban was also criticized for using purely cosmetic features like pistol grips to define "assault weapon," and manufacturers were able to modify the guns they made to get around it. Finally, the sorts of weapons the ban dealt with were much less likely to be used in crimes than handguns, which were unaffected by the law.
Still, Spitzer pointed out that the most reliable analysis of the law's effects, by the criminologist Christopher Koper, found a "limited positive effect." Now that the ban has expired, these weapons are being used more frequently in crimes, according to one study, which found that high-capacity magazines were especially likely to be used in attacks on cops. Other research has shown mass shootings were less frequent and less deadly while the ban was in place.
The ban was celebrated after passage by activists like Kingsley, who told me she saw it as a "logical, good first step." Still, it's impossible to ignore that even such a limited reform took almost a perfect storm of factors to achieve. The public was spooked about legitimately high crime rates in general; Democrats controlled the federal government; there were a couple of extremely dedicated politicians, in Clinton and Feinstein, who demanded action; and DC was less partisan than it is now. "The Senate was a different place 25 years ago," Feinstein said. "There wasn't this crippling fear of the NRA, and there were more senators in the center of the political spectrum. There was more room for compromise and debate."
The California Street shooting also directly factored in the ban's passage by galvanizing politicians adjacent to Feinstein and creating a group of deeply determined—and knowledgable—activists. "Having this group of lawyers who had lost colleagues, siblings, friends and family who knew how to work the system and knew how to get to Washington, use their voices, be present, was really important as well," Thomas told me. "It was a confluence of the right things coming together."
---
Could the right things come together again? After Parkland, some Republicans, including Trump, indicated they might support raising the minimum age to buy firearms to 21. Brian Mast, a Republican congressman from Florida who is also a veteran, wrote in the New York Times that he would support an assault weapons ban, though, he conceded, "The exact definition of assault weapon will need to be determined." A crop of relatively new gun control groups have appeared on the scene since the horrific 2012 elementary school shooting in Newtown, Connecticut, and many expert-backed gun reforms have widespread public approval.
Still, the gun lobby remains incredibly powerful, and it was able to block even relatively mild legislation after Newtown. "I still can't believe we did nothing after 20 first graders were slaughtered in their classroom," said Feinstein, who has remained a strong voice for gun control in the Senate even as her standing in her party has waned. "Congress has refused to stand up to the NRA. That's the bottom line."
Because of that dynamic, to really see the lasting impact of the California Street shooting, you have to look not at Congress but at the state of California. That's where activists have spent years passing small reforms, often initially in progressive cities. "We passed regulations in dozens and dozens of cities first, which made it far easier to get that done at the state level," Thomas recalled. Today, California has some of the strictest gun laws in the country, and while correlation is not causation, the state's total annual firearm deaths have fallen even as the population has grown; though the gun death rate has dropped across the country in the last 20 years, it's dropped more steeply in California.
But another lesson from California Street is that public tragedies can create ripples and echoes that linger for decades.
"One law isn't going to fix gun violence," Thomas told me. Instead, she envisioned something like the safety regime that has grown up around cars. "We're going to have to have [the equivalent of] better seat-belts, speed limits, speed bumps, banked curbs." For an example of a modern regulation, she pointed to one recently enacted California state law restricting the sale of ammunition and requiring ammo purchasers to undergo background checks; it followed an earlier local law in Sacramento that let police track ammunition sales to find and arrest people who had guns despite being prohibited from owning them.
Some states have gone the other way on guns, however, passing "Stand Your Ground" laws that broaden the situations where shooting someone in "self-defense" is legally permissible. Conservative lawmakers in many places have also expanded concealed-carry regulations—last year in Arkansas, the legislature made it legal to carry guns on college campuses even though students and faculty at the University of Arkansas opposed the measure. Federal gun laws remain lax. Today, it's legal to buy the sort of gun Ferri used in his killing spree 25 years ago. You can buy a Hellfire trigger, too. (Many Republicans, including Trump, say they now support banning "bump stocks," devices that perform a similar function and were used by the Vegas shooter.)
The activism born from the California Street shooting did not succeed in getting rid of the weapons that make mass shootings especially deadly, at least not permanently. One of the hard lessons from that episode, and from Newtown, is that passionate advocacy is often not enough to force meaningful change on a national level.
But another lesson from California Street is that public tragedies can create ripples and echoes that linger for decades—a quarter-century later, it remains a touchstone for many California gun-control activists. "Maybe it's 98 percent horrible when [certain] events happen," said Kingsley, "but there is that 2 percent of positive. And the positive with this increased frequency of these horrific shootings is it keeps the conversation going. It keeps it in the front of people's minds."
Every summer, around the anniversary of the shooting, the Giffords Law Center holds a gala in San Francisco. Thomas told me that even though the venue tends to be a relatively small one, the event attracts hundreds of guests. "I think a big reason for that is the 101 California Street shooting still matters to people here. They haven't forgotten. And they know we came out of that," she said. "Even though I know a lot of people outside of California may not remember it or it may not be that big of a deal, here it still really matters to people. Most people who've been in this city a long time still tell me they walk by the building and think of it."
Follow Harry Cheadle on Twitter.