Photo courtesy of Neon
Allison Janney's unflinching turn as LaVona Golden in I, Tonya might just usurp Faye Dunaway in Mommie Dearest as cinema's cruelest mom. Though the insult-spewing, chain-smoking, whisky-flask-swigging stage mother of disgraced skater Tonya Harding (Margot Robbie) recognizes her daughter's prodigious talent early on, she nevertheless parents the future Olympian with equal parts hostility and humiliation in Craig Gillespie's (Lars and the Real Girl) mockumentary-styled biopic.
People may take issue with the film's lighthearted depiction of domestic abuse—in one harrowing scene, LaVona clips her teenage daughter's arm with a hurled steak knife and says, "Oh, please, show me a family that doesn't have ups and downs"—but Janney's less-than-loving LaVona is earning the actress rave reviews, garnering Golden Globes, Critics' Choice, and Independent Spirit Award nominations. Janney's portrayal of this miserable mom just might give new insight into Harding, who remains more famous today for her role in the 1994 kneecapping of her Olympic rival Nancy Kerrigan than for becoming the first American woman to land a triple axel.
Though screenwriter Steven Rogers (Kate and Leopold, Stepmom) extensively interviewed both Harding and her ex-husband, Jeff Gillooly (Sebastian Stan)—who, along with Shawn Eckardt (Paul Walter Hauser), served time for the Kerrigan attack—Golden was nowhere to be found. This left Rogers, who wrote LaVona expressly for his longtime friend Janney, free to craft his own version of the four-times married mother of five. For her part, Janney—who sports a bad pixie cut, coke-bottle glasses, and a ratty fur coat with a pecking parakeet on her shoulder—had only some footage of Tonya's side of a phone conversation with her mother from a 1990s Yale student documentary and a 1990s Montel Williams talk show appearance to go on.
"Tonya didn't know if LaVona was alive or dead, and didn't really care," Janney said. "Which says a lot about this mother-daughter relationship." Indeed, Janney says the only thing Harding and Gillooly agreed on from their real-life he-said, she-said accounts was that LaVona was a "monster."
Nevertheless, Janney said the Oregon waitress we witness over the film's 40-year span "thinks she was there for her daughter every step of the way." In LaVona's case, that meant dismissing tiny Tonya's (McKenna Grace) exceptional spins as "wrong" and "ordinary," and not letting her off the ice for a bathroom break.
"She worked very hard to get herself out of the life she was in, and everything failed," Janney said of LaVona's tough-love approach. "Then she had this daughter with this talent, so every penny she made working as a waitress went to Tonya's skating. She was going to make sure she rose to the top, despite all the odds because the skating world did not embrace her."
Janney herself can relate to that kind of adversity: "I was a six-foot-tall actress trying to start off a career in acting, and being told I was too tall to act—and didn't have enough edge. I identify with performing better when I'm told I can't do something." As for LaVona's abuse: "She absolutely believed she was being the best mother possible to make her daughter a champion. And you kind of have to appreciate that, and not judge her."
Janney may not have to, but viewers likely will—especially after LaVona doesn't even crack a smile when her daughter becomes the first American woman to land a triple axel. "I think she feels partly responsible for the achievement, yet she knows she won't get any of the credit for it," Janney explained. "There is some selfish realization that her daughter is going to get all the cheers, and she's not going to get anything from it. She's a woman who doesn't show a lot of joy—doesn't have a capacity for it, almost."
What brought Janney joy was working with Robbie, at once her "brave and fearless" scene partner and her boss, by virtue of the fact that the young Australian actress's production company, LuckyChap Entertainment, co-produced the film. In taking on the iconic American sports figure, Janney said Robbie, who plays Harding from ages 15 to 46 with the help of makeup, wigs, prosthetics, and even a fat suit, "gave as good as she got. She jumped in fiercely, and I thought, Oh, yeah, this is going to be fun; this is going to be a great ride."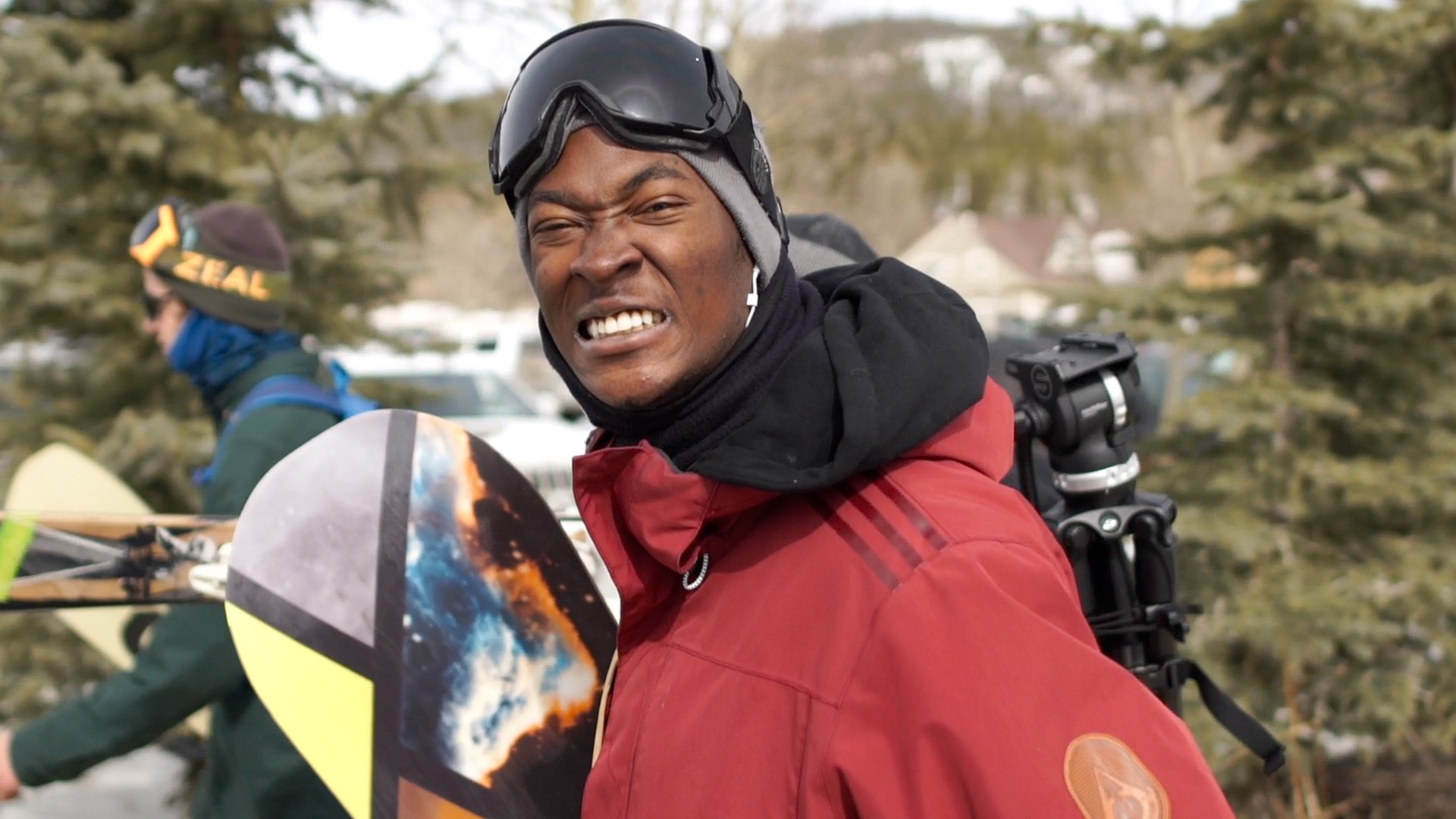 Working with a bird also provided some unexpected thrills—especially when Janney learned she'd get a cigarette break after his handlers refused to allow smoking near the parakeet, whose name is Little Man. Gillespie, on the other hand, wasn't happy with this edict, because he believed LaVona would still be lighting up. Janney asked the prop man if he had a breathing tube and an oxygen tank. "I figured she must've had emphysema at this point in her life," she said, laughing. "Adding them was my contribution to the movie." When it came to filming their scenes, Janney was determined not to let the parakeet throw her off—even though he was sipping at her drink and nipping at her ear. "It kind of skewed my performance because he was doing stuff that was a little annoying," she said. "But I had to get to it. He was one of my favorite animal co-stars ever!"
As for whether she's revised her thinking about Harding's role in the Kerrigan affair, Janney—who was a figure skater until age 17, when she had to abandon the sport after accidentally going through a glass door, cutting a tendon, and losing an artery in her leg—said she has a lot more compassion for the scrappy skater these days: "I know she's complicit, but I wouldn't say that she's guilty. I have a lot more empathy for her than I did. I very much thought, Yeah, she did it. Now I'm not so sure how much of a part she played." Perhaps that's because she's practically glided a mile in her skates.