Left: Trump speaks at the museum, photo by Getty; Right: Protesters, photo courtesy of Edelia J. Carthan
In 2011, when former Mississippi Governor Haley Barbour announced his support for the first state-sponsored Civil Rights museum in the US, movement veterans worried that the truth would be whitewashed. But Reuben Anderson, the first black justice on the Mississippi Supreme Court, and William Winter, a former governor noted for his work with racial reconciliation, convinced Myrlie Evers-Williams—the widow of NAACP field secretary Medgar Evers, who was assassinated by a klansman in his driveway—that they wouldn't let that happen. Years earlier, Evers-Williams had donated her late husband's papers to the Mississippi Department of Archives and History. This instilled the museum with legitimacy, and the $90 million project was slated to open on Saturday, in time for the state's bicentennial celebration.*
Then, five days before the opening came the announcement that President Donald Trump would accept Governor Phil Bryant's invitation to attend—an invitation that surprised both lawmakers and museum staff.
John Lewis, a Georgia congressman and Civil Rights icon who was severely beaten during the march on Selma and who has clashed with Donald Trump, recused himself from speaking, as did Mississippi Congressman Bennie Thompson and former Mississippi governor Ray Mabus. A coalition of women-led groups organized a protest, and Jackson mayor Chokwe Antwar Lumumba announced an alternative press conference that featured NAACP leaders.
The public outcry over the invitation was as predictable as it was strident, not only because of Trump's history of racist statements and dismal civil rights record as president, but because Bryant is best known for a discriminatory "religious freedom" bill.
---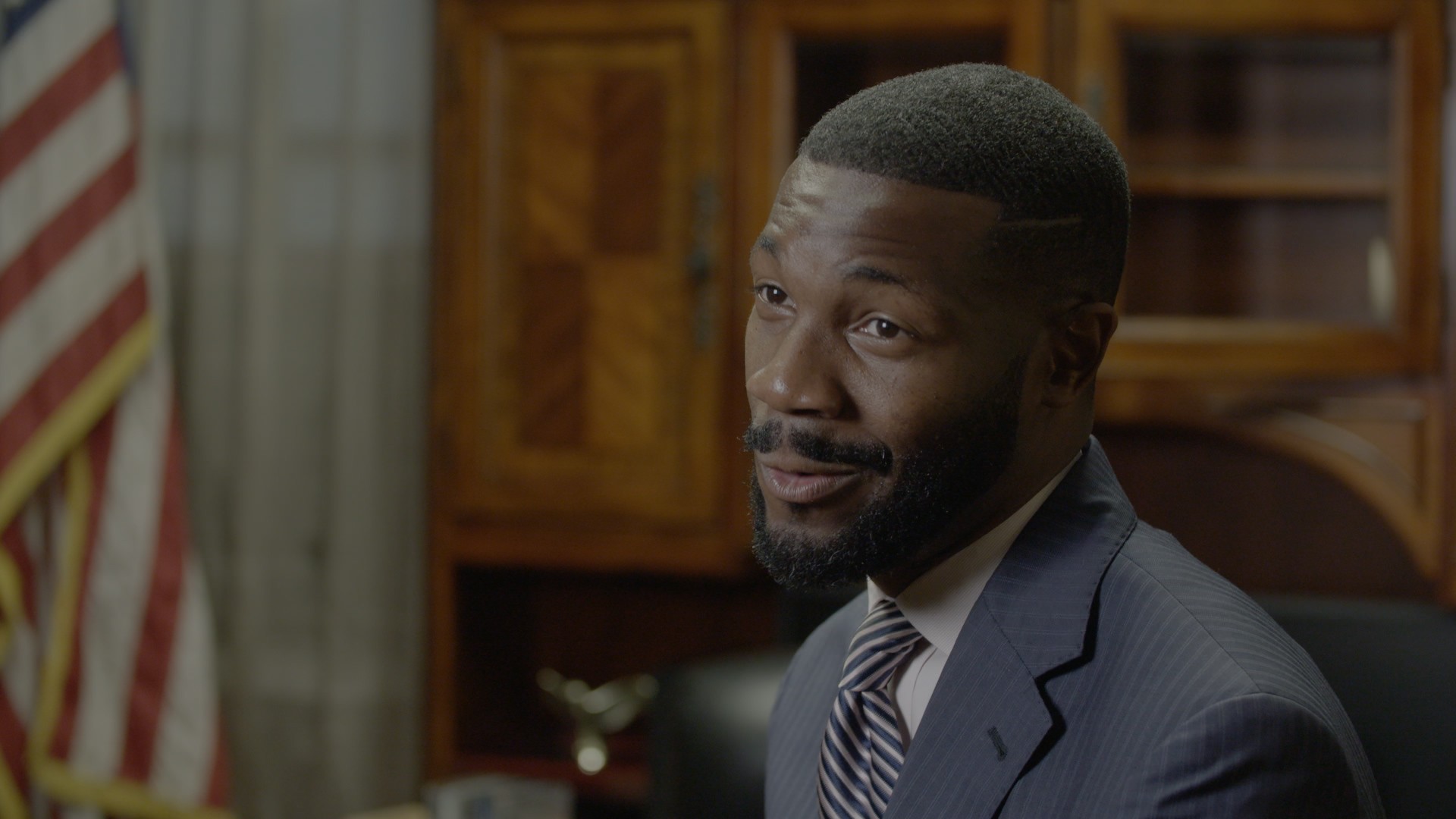 ---
As the city scrambled to put together a security plan, press releases from the museum went out sometimes twice daily. In the end, what had been planned to be an entirely public event was split in two: Trump would arrive, tour two large, information-dense museums in "17 minutes" and speak to about 200 members of "select" press, officials, and civil rights veterans. (According to a museum source, who spoke on the condition of anonymity, Bryant had promised Trump a "friendly" reception, so once a known protest was in the works, Trump's public address was cancelled.)
Around 10 AM Saturday, while community leaders (most of them white) heard Trump label "the fight to end slavery, to break down Jim Crow, to end segregation" as "big stuff," about 150 mostly black community leaders were crowded into a much smaller museum, the Smith Robertson, housed in a building that was once the first black school in Jackson. They were listening to San Francisco NAACP president Amos Brown talk about organizing Mississippi's first NAACP youth council, after seeing a photo of Emmett Till's bloated corpse in Jet magazine.
Another group, racially mixed, would swell to about 200 over the next hour. They lined a main thoroughfare near the museum, holding handmade signs. ("Alt Right DELETE—you too, Donnie!")
"In Mississippi, the only voices that get broadcast are white conservative and/or white racist narratives, and there are other people that live here… a whole lot of us," said Laurie Roberts, a protest organizer and founder of the Mississippi Reproductive Freedom Fund. Jackson, Mississippi's state capital, has a 79 percent black population and consistently votes Democrat.
"Not only is Trump dividing this country, he's going abroad and dividing other places, in declaring Jerusalem the capital of Israel. He's not a peacemaker," said Marietta Carter, 61.
She remembers using back doors, not using public restrooms, and the day a white man shot at her and other students because a girl didn't call him "sir."
Talamieka Brice, 37, the founder of Pantsuit Nation Mississippi, told me she spearheaded the protest because, "I have children. Because my mother went through the whole process of school integration. Because my grandmother was a maid who slept in a bed with white children but couldn't use public facilities."
Drivers honked and shouted support as they passed, and a woman distributed tickets to the museum among the protesters—a quiet nod of support. When she discovered the tickets had been ordered by Dennis Dahmer, organizer Lori Gregory wept. Dahmer was 11 in 1966, when his father, voting rights activist Vernon Dahmer, died after Klansmen bombed their house.
There was a lone counter-protester, Shelby Rayner, a 24-year-old from Jackson, who held a Confederate flag poster. (Mississippi is the only state to still fly the battle flag.) "My president's coming into town, and I knew there were going to be some anti-Trump people, so I'm standing up for what I believe in," he said.
Most of the protesters skipped the official ceremony, which was held on a grassy outdoor plaza. But Quantico actress Angenue Ellis, who lives in McComb, Mississippi, was among the roughly 1,500 attendees. She and about ten other people stood on a wall near the stage with confederate flag stickers plastered over their mouths.
Choirs sang hymns, Civil Rights veterans sat up front, many white men sat on stage, and about a third of the audience chairs were empty. A couple of men wandered around the plaza in Trump/Pence shirts. One of them was a construction worker who helped build the museum. The other, Phimon Williams, is black, but came out to support the president, not the Civil Rights museum.
He said he's not bothered by August's white supremacist rally in Charlottesville "because that's in South Carolina, not Mississippi." While he couldn't or wouldn't discuss the president's policies, he told me he knows "Trump's a good guy."
A lone woman sitting on the back row, Mary Ann Hudson, told me that as a Jackson State University student in the early 60s she worked with Medgar Evers on voter registration. Her husband went out one night to do movement work and never came home. The next day, she and Evers went looking—"Police stations, hospitals and funeral homes," she said. They found him in a county jail.
Bryant spoke. Ninety-four year old William Winter spoke, followed by 84-year-old Myrlie Evers-Williams. "It is left to each one of us here… and those who hear our voices… that you will realize that freedom is not free," she said. "It takes people of goodwill, people coming together, people reaching into their pockets and coming up with the money and saying this is my state, this is my country, and I refuse to turn it over to anyone who dares to challenge that."
I was reminded of earlier that morning, when a garbage truck slowed past the protesters, the black driver grinning and honking enthusiastically. The words on the side of the truck—standard Waste Management branding—read, "Land of the free, because of the brave."
After Evers-Williams, many people left. It wasn't as deliberate as a protest. It was more of a trickle. But it resounded. There were speakers to come, but they were mostly white, male politicians. The people came for Myrlie Evers-Williams, not for them.
Update 12/11: This post has been changed to clarify when Evers-Williams donated her husband's papers.
Cheree Franco is a writer and photographer, mostly working in Arkansas, Mississippi, New York, and Pakistan.