As soon as you enter TFC's KIA Training Grounds north of Toronto, your head will tilt skyward to see three clear-glass cabinets in the middle of a red wall. These cabinets serve as a constant reminder to every staff member of what this club is striving for. Each is meant to house a trophy, but only one is occupied: the Canadian Championship trophy, won by TFC this season and six times since 2009. To its right is an empty cabinet for the MLS Cup, which could be full by the end of the week.
To the right of that is another empty cabinet that speaks to the grand, perhaps audacious, visions of a club that as recently as 2014 couldn't even make the MLS playoffs.
"CONCACAF Champions League" the cabinet reads. The CONCACAF Champions League, bringing together the best clubs from across North and Central America, is akin to its much more celebrated European counterpart, in that it's rare for anyone outside of a handful of elite super clubs to raise the trophy. Since the current format was adopted in 2008, only five different Mexican clubs have won.
Ambitious? Undoubtedly. But possible? Given TFC's historic MLS regular season, in which they ravaged the competition with a new league-record 69 points, it's certainly more believable now.
Though Toronto FC will enter their second straight MLS Cup final on Saturday, looking to avenge last season's loss to the Seattle Sounders at BMO Field, the club is thinking bigger.
"It was very clear to the team," said TFC general manager Tim Bezbatchenko, "that it wasn't just [an] MLS Cup [they were after]."
Those ambitions have quickly changed the landscape of what an MLS club can be.
---
As late as 2015, there were still concerns that TFC were not making in-roads with the many local soccer clubs in the Greater Toronto Area that make soccer the most participated-in team sport in Canada. There was, according to some, a mountain of untapped talent.
"When [Toronto FC] were involved with Ontario Player Development a few years back, TFC would send people who would sit at the back or wouldn't be soccer people at all," John Hyland, technical director of the 5200-player North Toronto Soccer Club, told VICE Sports in 2015. "It would be a waste of everyone's time. If you're going to be in, get in. Otherwise get out."
In the last few years, Toronto FC have done just that: Gone all in on their academy and player development to create a pipeline for local players into the TFC system. It's a pipeline that has helped them achieve success this season and could become their backbone long into the future.
In May of this year, Toronto FC held a "scholarship night" to honour 15 local clubs that had sent 27 players through the academy. TFC did things differently, compensating local clubs to the tune of $2,500 per player, $67,500 in total. TFC President Bill Manning viewed the event as an opportunity to build bridges with local youth clubs.
"Rather be viewed as an enemy of youth soccer, we want the clubs to view us as the next step in the pathway," Manning told ESPN.
Local clubs should consider buying into what TFC is selling. Jordan Hamilton, Ashtone Morgan, and Jonathan Osorio are all players who have at least trained with the academy and all scored for the first team, the best in MLS regular-season history, this season.
Then there's 22-year-old Mississauga-born Raheem Edwards, the electric winger who made a case for MLS Rookie of the Year with his performance in the first half of the season. In 2014, Edwards was playing for Sheridan College in Ontario, and his transition afterwards from the TFC academy and TFC II (the club's USL side) to then becoming a contributor on the first team speaks to the value of developing local players.
Bezbatchenko said earlier this year that in the future he wants the acquisition of high-priced designated players such as Sebastian Giovinco and Michael Bradley to only be a choice.
"I want to rely on the academy," he said.
TFC coach Greg Vanney points to the commitment the team has shown to its academy and player development system as a contributor to success.
"To have your USL team in the same city, sometimes in the same building, to be able to get your first-team players minutes to keep them sharp and to keep them progressing, to continue to develop and play professional soccer, and have that underneath your umbrella, for me it's an invaluable asset," he said this week.
For MLS to grow into a league that can compete with the top European leagues in terms of quality on the pitch, Vanney recognizes that youth player development should be at the forefront of priorities.
"We still think the fruits of our youth are still coming through that," he said. "To me, it's the future of the league."
TFC's ability to set the standard goes beyond the players on the pitch.
Club management has gone to great lengths to ensure that its optimizing the performance of those players, including bringing in Jim Liston as director of sports science in August 2014. Liston previously worked with three MLS clubs, and with TFC he monitors players during training and games to ensure peak performance is achieved. Michael Rabasca, the director of cognitive development, also joined TFC on the same day, and his role is the first of its kind in North America—according to Bezbatchenko, it allows TFC to "look at a player in a 360-degree way."
For TFC, players are evaluated on not only what they can do on the field, but also on the character they bring into the locker room and how they can contribute to the club culture Bezbatchenko is trying to establish.
Bezbatchenko is an analytically-inclined GM in a sport laden with tradition that isn't often quick to embrace the use of technology. He said he spent his first year with TFC spanning the globe to see what types of data collection methods were available. The club monitors workloads, what players are picking up during training sessions and game days, as well as utilizing analytics from a self-analysis and opposition analysis perspective. Data pieces are collected from players in the academy to the first team and that data analysis is used when scouting teams and players worldwide.
---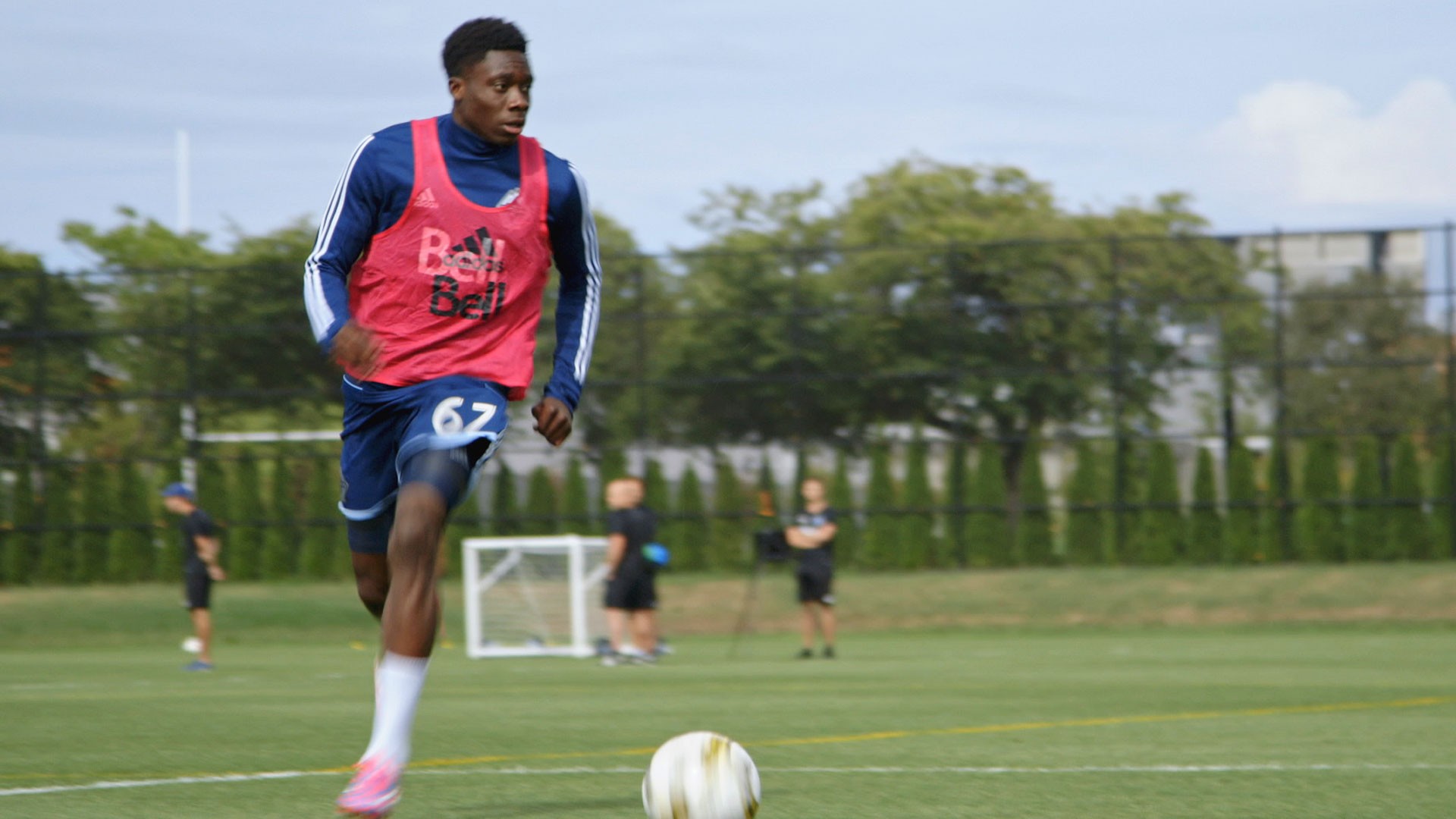 ---
And for all the efforts TFC have made to develop local players, they've also found the key to bringing in players from abroad. Many will point to TFC's $20-plus million base salary—the highest in MLS entering the season—as a contributor to their success. But spending doesn't always equal success: Two of the league's top five teams in terms of salaries missed the playoffs this season.
TFC have spent wisely, ensuring that the players they do sign actually want to play in Toronto.
Creative midfielder Victor Vazquez and his family were not happy in Mexico, while Chris Mavinga was not being used properly by Russian side Rubin Kazan and French side Troyes, which led to the defender's transfer to TFC. And midfielder Nicolas Hasler, a Lichtenstein international, was out of a club. His Instagram account tells the story of a person who has fallen for the city he now calls home.
This is a far cry from the days of Jermain Defoe. The English striker was signed to a four-year contract to much fanfare in 2014 but never really became comfortable in Toronto. His homesickness eventually led to a transfer to English side Sunderland, after playing just 19 MLS games for TFC.
Vazquez, Mavinga, and Hasler are all 30 years old or younger and are still in the prime of their careers. None of them missed any significant time to injuries this season. By bringing in players who still have life left in their boots, TFC have bucked the trend that long plagued MLS clubs such as themselves: They've avoided signing aging players who have had an illustrious career but whose best soccer may be past them.
It's been that combination of being proactive and learning from their mistakes that has ultimately pushed TFC to where they are today.
There's still two empty spaces in the trophy cabinet, but it's the desire to fill those spaces that continues to push Vanney.
"Our hope is that one day, this front wall you see when you walk in is full of trophies," he said. "It's a quick reminder, as you enter the building, of how successful we've been able to be. We've got a lot of work to do and I think that's what motivates us all."