Three months after the United Nations warned of the imminent risk of famine in Somalia, aid agencies there are battling a humanitarian crisis of epic proportions.
Drought has devastated vegetation and water supplies, and hunger is soaring. More than half the country — 6.2 million people — are in need of emergency aid to avoid starvation. And around 1.4 million children will risk acute malnutrition in 2017, according to UNICEF — 50 percent more than what the charity predicted in January.
April should have been the height of the rainy season, but most of Somalia saw little to no rain during the month. Estimates for both March and April show that the north of the country received a minuscule amount of rainfall compared to the previous year.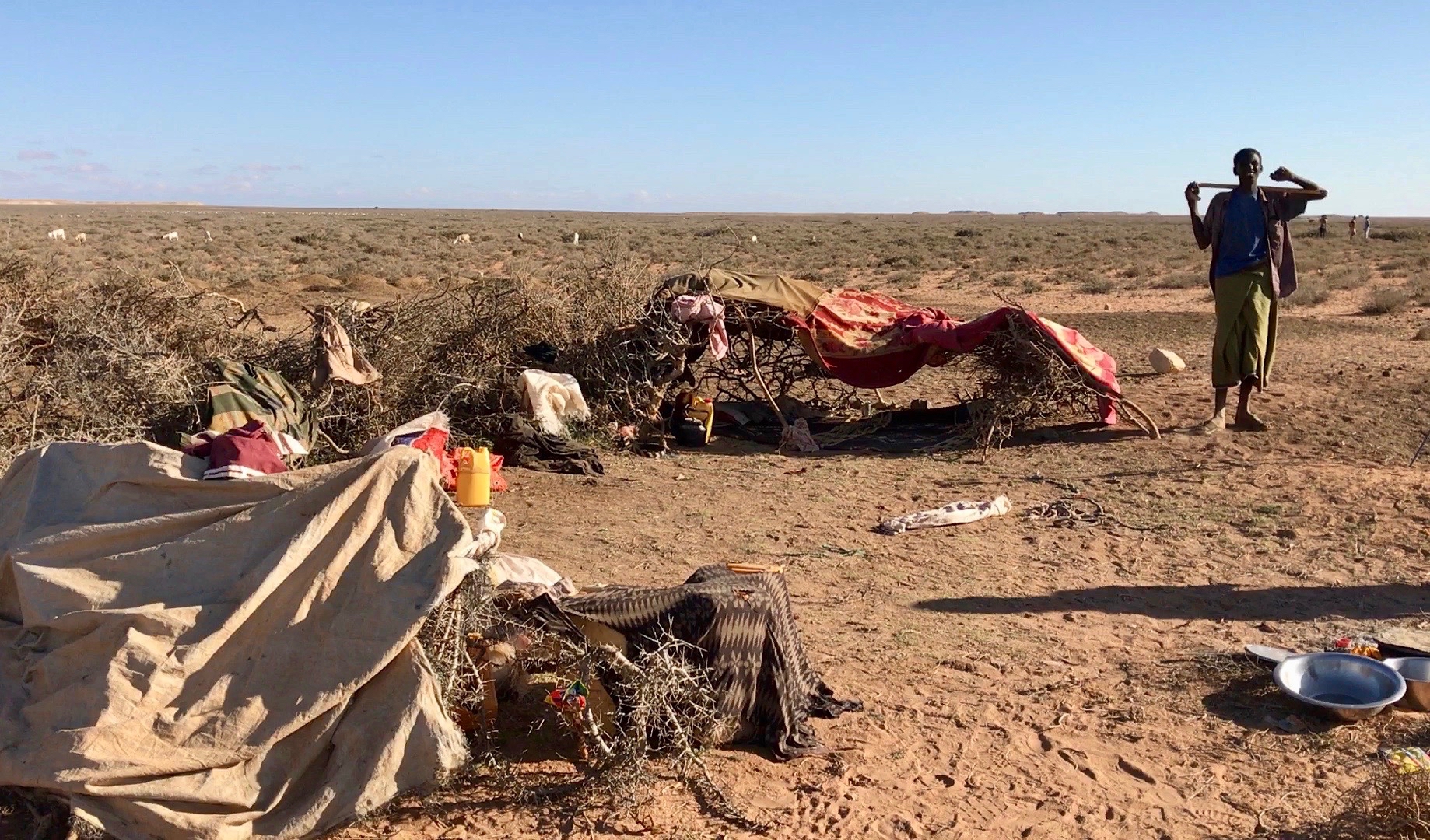 After three woefully dry rain seasons, the effect on family livelihoods has been catastrophic. Some 60 percent of Somalis depend on livestock for survival, but as the scorched landscape yields scant vegetation for the animals to eat, 10 million of the 18 million cows, sheep, and goats typically exported have died.
"It's like the last man standing," Abdul Qadr Hussain, a 42-year-old pastoralist, told VICE News. Hussain has had to move his herd 500 kilometers from his hometown in Mudug, north-central Somalia, in search of grazing pasture. Only 80 of his 600 goats have survived the three consecutive years of drought, and half of the remaining ones are sick.
"It's a place where a 2-year-old child's future is lost. They were supported by animals — now we have to mix sugar with water for the child. We cannot find essential food to survive."
Like many herders who have been forced from their usual terrain, Abdul left his 16 children behind with his wife. "When we will meet, God knows. As far as I know, none of them have died, but death will come unless God doesn't permit it."
Abdul travels with a group of five other male herders, sleeping under sparse thorn bushes and eating rice just once a day. Despite the intense 40-degree (104 Fahrenheit) heat, their only water supply is stored in a few plastic jerry cans. In late March the herders' animals were being treated with medicine and supplements from the U.N. Food and Agriculture Organization, which has 120 teams of vets helping over 8 million livestock across the country. The goal is to keep the livestock alive and, in turn, the families that rely on them.
When famine struck Somalia in 2011, a slow international response was blamed for failing to prevent thousands of the 260,000 deaths. This time, the humanitarian community has tried to act faster. The U.N.'s appeal for £635 million by July has been 70 percent funded — a response it describes as "unprecedented."
Emergency workers are focusing on safe drinking water, food distribution, cash transfers, and cholera treatment. Somalia is battling its worst cholera epidemic in five years – over 618 people have died of the disease so far in 2017, a figure that the WHO expects to double by the end of June.
The hub of the outbreak is centered around south-central Somalia and the capital Mogadishu, where thousands of people are flocking to makeshift camps with unsanitary conditions. Yet aid efforts must also reach rural populations, which make up 90 percent of those in need of urgent food assistance — and are much harder to reach.
Muna Hashid Mohammed lives on the open plains with her herd, her husband, and their 1-year-old baby. It's the first time drought has forced the 23-year-old mother to leave her home, some 400 kilometers away, in Garowe, where she's left her two other young children with their grandparents. All of her camels have died and the goats that remain are too sick to walk, so for now the family must stay put.
"Sometimes we have no food," she said. "The aid organizations went to the cities, not the countryside — that's what we heard. There were loaded trucks passing, but nothing reached us."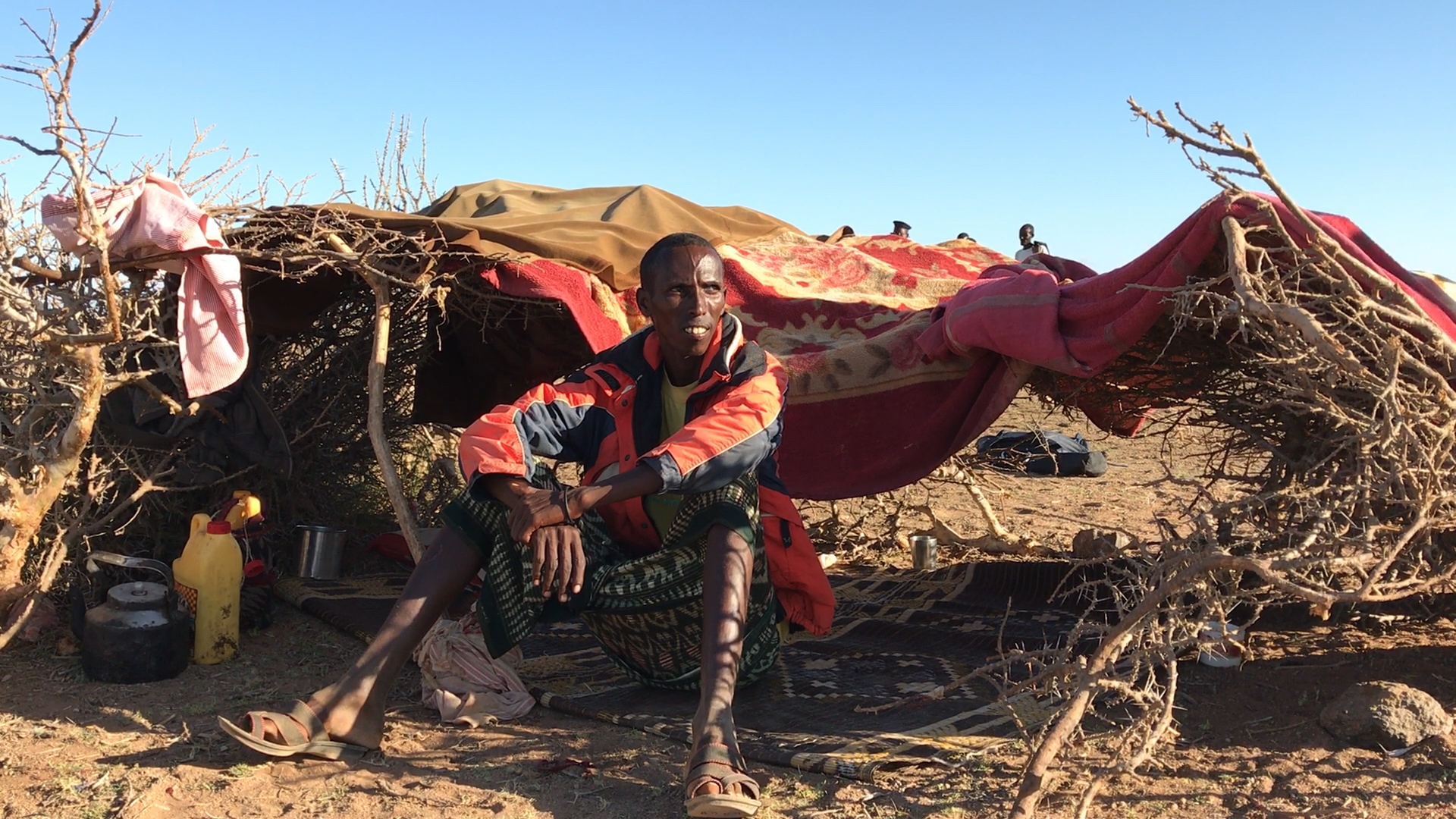 Sophie Eastaugh is a freelance journalist. Follow her @sophieeastaugh. All photos by the author.