Even though the state has reliably voted Republican in every presidential election since 1992, Georgia's bustling metropolis of Atlanta votes overwhelmingly for Democrats. The way Georgia votes in the next two elections could be a signal to the national stage about a changing American demographic. This year, citizens will be voting on state senate seats, mayoral candidates, and county commissioners seats. These elections will have far-reaching implications in adding to a national discourse, as did the recent special election between Republican Karen Handel and Democrat Jon Ossoff, in which Handel squeaked out a congressional seat. But in addition, these elections are seen as a way to get Georgians in the habit of voting in the lead-up to next year's highly contested gubernatorial election, which promises to be a battle of values and an indicator for where the nation is headed politically.
"It's about transforming the electorate and getting voters in the habit of voting," Annie Weinberg of liberal advocacy group Democracy for America told VICE Impact. "There are so many communities of voters that have never had the respect of a well-funded organization trying to earn their vote or talking to them about their needs."
Given Georgia's voting history, it would be easy to label it red and focus energy elsewhere. But Weinberg believes that Georgia is completely up for grabs.
"Georgia has been written off for a long time by both parties," she said. "Republicans think they're too safe and Democrats think it's unwinnable. But the way the demographics of Georgia are changing with millennial voters, voters of color, and progressives, folks are turning out for these elections."
"It's about transforming the electorate and getting voters in the habit of voting."
She said the key is connecting to what really matters to voters. In the wake of the 2016 election, people are fired up.
"When so many people are feeling like systems are rigged against them, you have to run in a way that speaks to their experiences," said Weinberg. "The conventional wisdom in Georgia has always been that you need to run towards the Republican leaning voters, but what that's done in times of voter suppression is laid on another layer of disenfranchisement."
---
Check out more videos from VICE: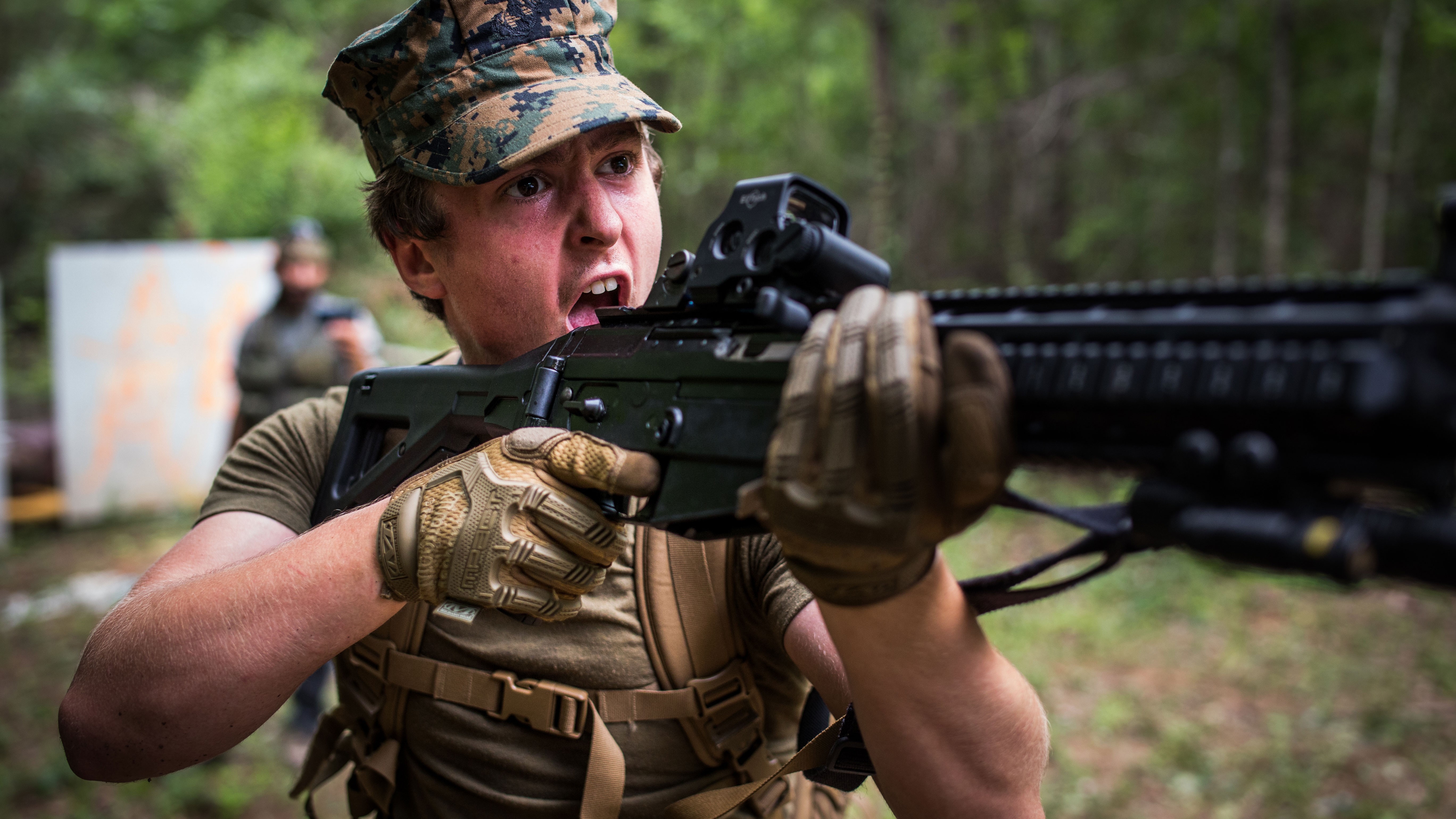 ---
When Vincent Fort gave up his state senate seat to join the race for mayor of Atlanta, it opened up a race for a special election in District 39 that has quickly become heated. Nikema Williams, vice president of public policy at Planned Parenthood South East, is endorsed by many left-leaning organizations, while Nick Carlson, the lone Republican in the race, wanted to give conservative voters an option.
Carlson said making sure residents aren't burdened with high taxes would be a priority. But in District 39, which is comprised of about 170,000 residents, income disparity is profound. In this district, the poorest residents are earning $8,000 a year, according to the Atlanta Journal Constitution, while there are also million dollar homes. This means voters have markedly different needs.
"None of the other issues I care about can be addressed until we do something with redistricting," Williams told the Atlanta Journal Constitution.
The non-partisan mayoral race is crowded, with thirteen candidates looking to take over leadership of the state's (and region's) largest city. Decisions made in Atlanta shape the Southeast, with billions of dollars in infrastructure spending running through the mayor's office. The current front-runner, Mary Norwood, ran against current Mayor Kasim Reed in 2009 and lost by a small margin. She has since fashioned herself as someone who can navigate across party lines to reach everyone in the city. After filing her paperwork in August to run for mayor, she gave a speech to supporters at her campaign headquarters.
"Atlanta's rich history of inclusiveness, equal opportunity, and access for all places us in a unique position to provide leadership across our state, the region and the nation," she said. "Atlanta has no place for bigotry, racism, or violence – our heritage mandates that we continue this tradition."
Critics have said that Norwood, despite her inclusive talk, has aligned herself with Republicans, and images of her with Republican Karen Handel have circulated on social media. Groups like the Atlanta Progressive News prefer a candidate like Vincent Fort, who has been endorsed by Senator Bernie Sanders as the progressive choice amidst a crowded field of generally left leaning candidates.
In an interview with the Atlanta Black Star last March, Fort talked about income inequality as the primary problem in Atlanta.
"Atlanta has the greatest gap between rich and poor of any place in the country," said Fort. "What flows from that is income immobility. That is, a child born in Grady Hospital this afternoon has less chance of moving into the middle class than anyplace else in the country. Unless we deal with that issue, we aren't going to be the city we want to be."
"Senator Fort is a very nice man," said Carlson, the state senate candidate in an article in the Atlanta Journal Constitution. "We just don't agree on politics. I'd prefer a Republican represent the district."
In Athens, Georgia, where the University of Georgia is based, Tommy Valentine will be running for County Commissioner in May, on a platform of "Opportunity and Justice for All". The county commissioner works on both legislative and executive fronts to approve budgets, oversee spending and hire county employees. The current commissioner for District 9 will be giving up the position to run for Mayor of Athens in 2018. Valentine said in a speech that people often like to think that his hometown of Athens was "somehow exempt" from the racist history of the South, but that he sees its painful ramifications to this day.
"Right before the Civil War, 50 percent of people in Athens were slaves," Valentine said in an interview with VICE Impact. "Many of those families stayed, and deliberate efforts were taken to prevent those families from joining the middle class."
Today, African Americans are three times more likely to be unemployed than whites, and only 4 percent of people born in poverty in Athens make it to the middle class. As County Commissioner, Valentine wants to implement specific policies that would address these inequalities head-on.
"My hometown can be a really wonderful place, but we have to understand our past and our present. In our case that means reckoning with the idea that we are the poorest college town in America specifically because of how we've handled segregation in the past."
"We need to bring in high wage jobs," he said, "to ensure that people who work full-time can provide for themselves and their families. We need to establish a living wage, and to remove barriers of discrimination in local education and local hiring."
There's a history of geographic discrimination: redlining took place in Athens, barring black families from buying homes in their community. Now, people need affordable housing options and better transportation, he says. And drug reform could go a long way to prevent the disproportionate jailing of African American boys and men.
"My hometown can be a really wonderful place," said Valentine, "but we have to understand our past and our present. In our case that means reckoning with the idea that we are the poorest college town in America specifically because of how we've handled segregation in the past."
All of these races are important in terms of sending a message to the national stage, creating local change, and building a pipeline for people newer to the political arena. But it's also a crucial time to get citizens exercising their voting muscles for the gubernatorial race in 2018 – which already has seven candidates who differ sharply on issues like government spending and voting rights.
Five Republicans and two Democrats crowd the race, including Secretary of State Brian Kemp, State Senator Hunter Hill, businessman and political outsider Clay Tippins, State Senator Michael Williams, and Lieutenant Governor Casey Cagle. Cagle, a Republican who has served since 1994, when he was elected as a senator at the age of 28, fashions himself as a "pull-yourself-up-by-the-bootstraps" politician, tipping a hat to his own humble roots on his campaign web site.
"I know what it's like to live in a trailer," he wrote, "I know what it's like to live in an apartment, and I remember the remarkable feeling of earning the keys to the first house I ever lived in… Big opportunities, not big government, is the answer."
Democratic contender Stacey Evans has a markedly different view on the government's role. As a recipient of a HOPE scholarship, Evans was able to go to college after being raised poor by a teen mom.
"I'm running for governor because that same hand up that was offered to families like mine has been taken away," she wrote on her campaign web site. "I'm running to bring that hope back to all Georgia families."
Kemp remains a big supporter of one of the nation's first Voter ID laws, passed in 2005, which requires that voters show photo ID at the polls. Kemp wrote in a letter to Democratic Representative Scott Holcomb, parts of which were published by the Atlanta Journal Constitution, that he believes the voter ID laws have helped to prevent voter fraud in that state. "Despite allegations that this law would suppress minority participation," he wrote, "the state has seen increased minority participation since 2006."
Democrats fear that Kemp's recent purge notice, where letters went out to 380,000 registered voters, was targeted at people of color who generally vote blue. In the notices, people received communication that they would either be taken off the voter role or placed on an inactive list, which would eventually result in being taken off the voter role.
"I'm running for governor because that same hand up that was offered to families like mine has been taken away."
"It's the new Jim Crow," said Weinberg. "The secretary of state in a major battleground state wants to make it harder for people to vote."
She contrasts Kemp's actions with the Democratic candidate Stacey Abrams, who would be the first black woman to serve as governor of Georgia if elected. Abrams recently held leadership positions in the Georgia General Assembly, and has been endorsed by Congressman John Lewis.
"Her work on voting rights and extending the electorate is incredible," said Weinberg. "She has trained thousands of campaigners and has built a pipeline of political power. Her victory would be a huge win for voting rights."
When Weinberg looks at trends in state legislative elections happening around the South, she's seeing people standing up for what they believe in, and winning. She cites Jackson, Mississippi, where the recently elected mayor ran on a platform of racial and economic issues.
"If folks run authentically on their values, and reach out directly, that's the pathway," she said. "If that continues in Georgia, they'll win elections now and lay the groundwork for more voters and higher voter turnout in 2018."
Whoever you support, it's important to make sure your voice is heard at the polls. VICE Impact has partnered with Democracy Works on their TurboVote initiative to get people registered to vote. Use the widget above to get registered today and learn more about upcoming elections in your city or state.