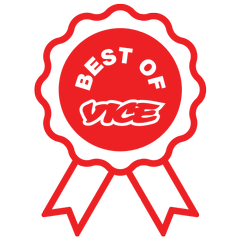 The most exciting stories on the internet.
This post originally appeared on VICE UK.
Kevin Horne knew something was wrong the moment he arrived at Orgreave, South Yorkshire. It was June 18, 1984, and the miners strike had been underway for several weeks. Horne, a 35-year-old pit worker from South Yorkshire, was a regular on the picket line and had become used to clambering over fences and crossing streams to avoid the police road blocks set up to hamper the striking miners. This morning, however, was different. "The police never stopped us," he says. "They normally stopped us wherever we went picketing. It was very odd."
Parking their car at a nearby estate, Horne and a few friends from the Barnburgh pit made their way toward the picket line. As they approached Orgreave coking plant, looking across the fields, the men caught their first glimpse of the mass of police uniforms, marching up and down in formation with dogs and horses alongside. Horne likens it to an assembled army. "It took our breath away," he says. "At this point, we thought, Well, we've come this far, we'd better go through with it now."
The men made their way to join their colleagues on the picket line. Once there, Horne made his way to the front, where he found himself face-to-face with a line of policemen. Shortly afterward, he received a shove in the back and was pushed up against the police line. He was swiftly arrested. "That's when I was put in a bus, along with another couple of lads, and slapped around a bit," he says. By the end of the day, after what came to be known as the Battle of Orgreave, 94 other miners would be arrested on charges of rioting and unlawful assembly.
In hindsight, Horne was one of the lucky ones. Those left on the picket line would find themselves subject to cavalry charges and beaten with truncheons. At Snig Hill police station in Sheffield, Horne watched as others were brought in with blood pouring down their faces, medical attention withheld until it was demanded by solicitors. Exactly what happened that day has always been disputed. Thirty-two years on, the police maintain that the protest quickly boiled over into violence, and they were forced to respond in kind. The miners remember it differently.
It took 27 years for the truth to emerge about Hillsborough. Survivors and the families of the 96 people who died in Britain's worst ever sporting disaster were forced to fight for nearly three decades to make public what they had always known. Finally, after hearing 296 days of evidence from more than 500 witnesses, the longest inquests in British legal history ended in April this year when a jury in Warrington ruled that the victims were unlawfully killed. The fans were exonerated from blame by a verdict that declared supporters had played no part in causing the tragic events of that day.
For South Yorkshire Police, the verdict was damning. The ruling that former chief superintendent David Duckenfield, the man in charge of the police operation that day, was responsible for manslaughter by gross negligence could lead to criminal charges. The jury completely overturned the force's version of events, which had painted supporters as a drunken mob intent on forcing their way into the stadium. In doing so, it revealed a major cover-up operation in the years that followed the disaster, which, along with the actions of compliant media, prolonged the suffering of survivors and the families of those who died.
§
Growing up in Britain, we are taught from a young age to place our trust in the police. In return, we are told that its officers will serve and protect us. It is an unwritten contract that fundamentally underpins the police's role in a democratic society, and one that many people live their whole lives without any cause to question. Indeed, it is only when the majority put faith in this agreement that the police can properly function. In South Yorkshire, the verdict in the Hillsborough inquests, combined with other allegations of wrongdoing by the same police force, mean that agreement is being tested to breaking point.
The lies over Hillsborough began while the disaster was still unfolding, when Duckenfield told the Football Association that supporters had stormed an exit gate to gain access to the overcrowded terraces. In fact, Duckenfield later admitted he had given the order for it to be opened. More lies about the fans' behavior followed and were ruthlessly maintained in the years after the tragedy. The inquests revealed that South Yorkshire Police repeatedly refused to admit its failings at Hillsborough and instead sought to place the blame on those who it was their duty to protect.
For those present at Orgreave five years earlier, none of this came as any surprise. They had already seen South Yorkshire Police's capacity to shape the narrative of events to its own advantage and apportion blame in the face of overwhelming evidence to the contrary. In light of the Hillsborough verdict, fresh concerns are now being raised about a force that has unanswered questions about brutality at Orgreave, has faced criticism over its handling of child sexual abuse cases in Rotherham, and has found itself embroiled in a series of other serious scandals. With each incident, faith in the force is diminished. The question is: At what point does it fall below a level from which it can never recover?
Some suggest that point is perilously close. In a speech on April 27, Andy Burnham, the Labour MP for Leigh, told the House of Commons: "I promised the families the whole truth about Hillsborough. I don't believe they will have it until we know the truth about Orgreave. This force used the same underhand tactics against its own people in the aftermath of the miners' strike that it would later use, to more deadly effect, against the people of Liverpool.
"This force hasn't learned and hasn't changed. Mr. Speaker, let me be clear—I don't blame the ordinary police officers, the men and women who did their best on the day and who today are out keeping our streets safe. But I do blame their leadership and culture, which seems rotten to the core. Orgreave, Hillsborough, Rotherham—how much more evidence do we need before we act? So will the home secretary now order the fundamental reform of this force and consider all potential options?"
Others believe the point of no return has been passed. On the day the Hillsborough verdict was announced, John Mann, Labour MP for Bassetlaw, issued a statement: "Nobody should pre-judge ongoing inquiries into the police, but whatever conclusions they reach, the credibility of the institution of South Yorkshire Police has been irreparably damaged. It needs a new identity and more importantly a new ethos and ethics. South Yorkshire police should be disbanded."
The first court case of miners arrested at Orgreave began at Sheffield Crown Court in May of 1985. For the 15 men on trial, the 12 months since their arrest had been a stressful time. All had been charged with riot, an offense which carried a maximum life sentence.
Nevertheless, the miners were occasionally able to see the funny side of proceedings when they descended into farce. Kevin Horne was not one of the men on trial, but would take a day off work every week to travel to court. It soon became evident that many police officers' statements were clearly false. "We had some laughs," he says. "There was a lad from Fyfe in Scotland—nobody could tell a word he was saying—and in the police statement, it said, 'What are you arresting me for, I ain't done nowt,' in broad Yorkshire. Another lad, Russell, had a stutter. Apparently he was telling lads to charge. It was all made up."
Sixteen weeks after the trial began, the prosecution's case collapsed. Charges against the 80 other miners arrested at Orgreave were also dropped. Michael Mansfield QC, who acted for the defense and would go on to represent the families of Hillsborough victims, described the case as "the biggest frame-up ever." Six years later, 39 miners would secure a settlement of £425,000 [$600,000] from South Yorkshire Police after suing for assault, false imprisonment, and malicious prosecution.
Despite this, neither South Yorkshire Police nor the government have ever acknowledged any wrongdoing at Orgreave. After the event, Margaret Thatcher said the police had been "wonderful" and went on to describe the miners as "the enemy within." South Yorkshire Police would later refer itself to the Independent Police Complaints Commission after a BBC documentary revealed that officers' statements after Orgreave contained identical descriptions of rioting by miners. In June last year, the commission announced it would not be conducting an investigation due to the amount of time that had passed since the alleged events.
For those involved in the strike, the political motivation for a brutal showdown at Orgreave was obvious. Long-term industrial action is now unknown in the UK. Barbara Jackson is secretary at the Orgreave Truth and Justice Campaign, which is calling for a public inquiry into the incident. She says: "It was to teach people a lesson: If the miners can be beaten, with all their history and solidarity, don't even begin to think you can go out on strike."
As rigorously reported by David Conn in the Guardian, there are striking similarities between South Yorkshire Police's handling of Hillsborough and its alleged behavior after Orgreave. Just as the Hillsborough inquests revealed that the police sought to divert blame, it is alleged that the same force attacked striking miners at Orgreave, then claimed that the cavalry and baton charges were carried out in self defense. In both cases, the Sun newspaper unquestioningly published the official version of events. And, in both cases, South Yorkshire Police received the unequivocal backing of Prime Minister Margaret Thatcher.
Once the inquests were concluded, it was revealed that the same chief constable, Peter Wright, and many of the same senior officers presided over the force at the time of both Orgreave and Hillsborough. After Hillsborough, officers were told to file statements on plain white paper rather than using their official notebooks—a significant departure from protocol. It later became clear that many of these statements had been amended to reflect the official version of events. The solicitor who advised South Yorkshire Police on Hillsborough, Peter Metcalf, also defended the force against unlawful arrest claims after Orgreave.
Many see an even stronger link between the two events. Chris Kitchen is general secretary for the National Union of Mineworkers. As a 17-year-old miner, he was also on the picket line at Orgreave. "My belief would be that South Yorkshire Police was given permission by somebody higher up in government to do whatever it took to achieve the political aim of defeating the miners," he says. "The problem was, whoever gave that permission that they were above the law forgot to rescind it after the strike. When Hillsborough came along, they thought, We were allowed to do it in the past. We need to protect our reputation and make sure there's no fallout."
Critics of South Yorkshire Police point to its ongoing efforts to maintain lies over Hillsborough as evidence that, while the senior officers in question may have moved on, little about the force has changed today. Millions of pounds were spent on legal fees during the latest inquests in an attempt to uphold its version of events.
Meanwhile, the force has continued to attract controversy. In 2014, South Yorkshire Police was heavily criticized for failing to adequately investigate cases of child sexual exploitation, most notably in Rotherham. An independent inquiry found that the police "gave no priority to child sexual abuse, regarding many child victims with contempt and failing to act on their abuse as a crime." In February this year, the force was criticized over its handling of a case involving Cliff Richard, after tipping off the BBC and allowing the broadcaster to film a search of the singer's house as part of an investigation into claims of sexual abuse. In May, five men, including both serving and retired officers from the South Yorkshire force, appeared in court accused of misusing a police helicopter to film people naked or having sex.
The day after the verdict in the Hillsborough inquests, the South Yorkshire Police chief, Constable David Crompton, was suspended. Police and Crime Commissioner Dr. Alan Billings said there had been an "erosion of trust" in the force and he had been "left with no choice" but to act. South Yorkshire Police now faces further scrutiny over its actions at Hillsborough. A decision by the Crown Prosecution Service on whether to pursue criminal charges, both in relation to the disaster itself and the subsequent cover-up, is expected by the end of the year.
Even Crompton's suspension highlighted the scale of the challenge facing those seeking to restore confidence in the force. Deputy Chief Constable Dawn Copley was appointed to take over on an interim basis, only to step down 24 hours later after it emerged she was under investigation over her conduct while working for Greater Manchester Police. North Yorkshire Chief Constable Dave Jones has since been appointed to run the South Yorkshire force until a permanent replacement can be found.
Pressure is now mounting for a full investigation into the police's conduct at Orgreave. In May, a cross-party group of MPs, including Labour leader Jeremy Corbyn, wrote to Theresa May, calling for an inquiry into alleged police brutality at Orgreave and urging the home secretary to "seize the opportunity to build bridges between the police and those still troubled by how and whether police forces—ostensibly there to serve their community—were used against one."
Elkan Abrahamson, a lawyer for 20 of the Hillsborough families at the recent inquests, believes a wider inquiry into the ethics of South Yorkshire Police will also be necessary. In addition, he is calling for a new law that would require a "duty of candor" from police officers, making it a criminal offense not to disclose wrongdoing or liability, in an attempt to prevent a cover-up like Hillsborough occurring again.
Responding to calls for South Yorkshire Police to be disbanded, Dr. Billings said he believes it would be "too big a step." Chris Kitchen, from the National Union of Mineworkers, believes a full inquiry into the force's conduct is more pressing than symbolic change. "I've heard some MPs saying we need to rebrand it," he says. "It's not rebranding that it needs. It needs a root and branch investigation to find out where things went wrong. What they need to do is look, through a full public inquiry, back to where it started, to go on and correct it from then, and do it in the public eye. So the public can have some confidence that it has changed."
Dr. Billings declined to be interviewed for this article. However, the interim chief constable, Dave Jones, provided a statement in which he said: "Part of the reason why I have taken on this interim role is that I believe that the [police] as a whole [have] a duty to help the service in South Yorkshire to move forward. It is vitally important, and it is the bedrock of British policing that we have the trust and confidence of the public." Jones acknowledged a common thread linking the force's failings over the years: "There are clear thematic similarities around leadership, culture, and institutional defensiveness when challenged. Recognition of this needs to influence how leaders in particular are chosen, trained, and held to account going forward."
In May of this year, South Yorkshire Police posted a job advert for a new chief constable, a role it hopes to be filled by November. Referring euphemistically to the force's "unique legacy issues," Dr. Billings wrote: "You will not need me to tell you that this is a challenging post," adding that the role will require "an exceptional individual to lead the service in building public trust and confidence." Barbara Jackson, from the Orgreave Truth and Justice Campaign, is skeptical that a candidate of sufficient calibre will be found. "Which talented, young, thoughtful, progressive, high-rising police officer is going to put their name forward?" she says. "It's a big ask."
In the meantime, Jones has backed an "appropriate independent assessment" of events at Orgreave. He said: "My priorities are to engage with staff and communities within South Yorkshire and beyond. I want to understand how confidence in policing has been affected, so we can work to build it back up and restore pride in the police service." Looking ahead, he added: "There is no question that this is a very difficult period, both for South Yorkshire Police as an organization, and for the communities it serves locally and further afield. Nevertheless, I believe there is a strong desire—both inside and outside the police service—for the force to move forward in a positive direction."
§
It is now 32 years since Kevin Horne was arrested at Orgreave, charged with violent disorder, then forced to wait a year to hear the charges had been dropped. Horne was brought up to trust and respect the police, but like so many others in the mining community, that trust has long been lost. Officers who weren't even born when the battle of Orgreave took place must now work in communities that are unable to forgive the police for its actions in the past.
"They are taking the flack for thirty-odd years ago," says Horne. "We need to get to the bottom of Orgreave and the policing of the miners' strike, so we can wipe the slate clean." For some, however, the slate can never be wiped clean. Horne knows men who were in their 40s and 50s at Orgreave who have since passed away. Some of the younger men, too. "One lad committed suicide," he says. "Another lad lived on the streets, he'd never got over it. Drank himself to death."
Those who are still here continue to wait for answers and, in their absence, mistrust of the police is passed down the generations. Horne has three sons and four grandchildren, the oldest of whom is now 18 and has learned of past injustices from books and her grandfather's stories. It's not a situation Horne takes any pleasure in. "I don't want it to go on to my grandchildren or anybody else's," he says. "Because, at the end of the day, the police are all we've got between us and the bad men. The copper on the beat, he's the only person you've got."
Follow Mark Wilding on Twitter.