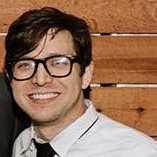 Troy Farah
Troy Farah is an independent journalist and photographer from the Southwest with a focus on drug policy, science, and insects. His reporting has appeared in Smithsonian, Undark, Discover, The Outline, and others. He is a co-host of the drug-themed podcast Narcotica (narcocast.com) and his website is troyfarah.com 
New studies show that a rare type of macrophage is tied to several patients who have come down with the mysterious illness.

Startups are growing THC, CBD, and "unnatural cannabinoids" from yeast. But some scientists say yeast-grown compounds will never compete with the real plant.

Parents are fighting for the right to use CBD oil for their children's symptoms.

New research using severed cat tongues could change the way we brush our hair and clean rugs — big news for allergy sufferers.

Recent reports that smoking heroin (and an associated risk of brain damage) is increasing among young people aren't looking at the full picture.