Asma Khan recalls Calcutta of the '80s with a sentiment that is a smidge more than just nostalgia.
"It was magical!" the 49-year-old tells me.
No mobile phones, no television. Khan remembers waking up every morning to masalas being crushed in the kitchen with Kishore Kumar's velvety croons wafting in. The clamour of kadhais (pots) and conversations would converge in this heady atmosphere. Hands would be busy peeling peas for matar pulao, or, during summer, langda mangoes that were to be frozen to make into ice cream. In the middle of cooking, Khan's mother would furnish a spoonful of gravy for her to taste. "'Beta, is meh kya jayega? (what else will go in this?)' And I used to say, 'Namak (salt)', or 'Is mein cheeni kum hai (there's less sugar in this),'" recalls Khan. "Food was really at the center of our existence. It was the way we socialized, a way to honor visiting guests. If someone died, we cooked food; if someone was born, we cooked food; someone got married, we cooked food. It was our tradition."
Khan's words tremble with reminiscence over the phone from London. She's sitting at her restaurant Darjeeling Express in Soho, which opened last year in June, that's received rave reviews for dishing out rich, multi-textured inspired by Mughlai cuisine and Kolkata. She recently wrapped up a shoot for the sixth season of Chef's Table on Netflix (out in 2019)—a show that goes behind-the-scenes of some of the most inaccessible, sought-after dining experiences. Khan is the first British chef and restaurateur to feature in it.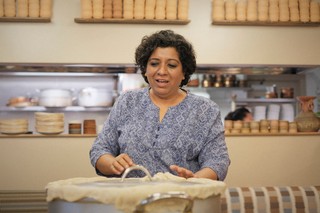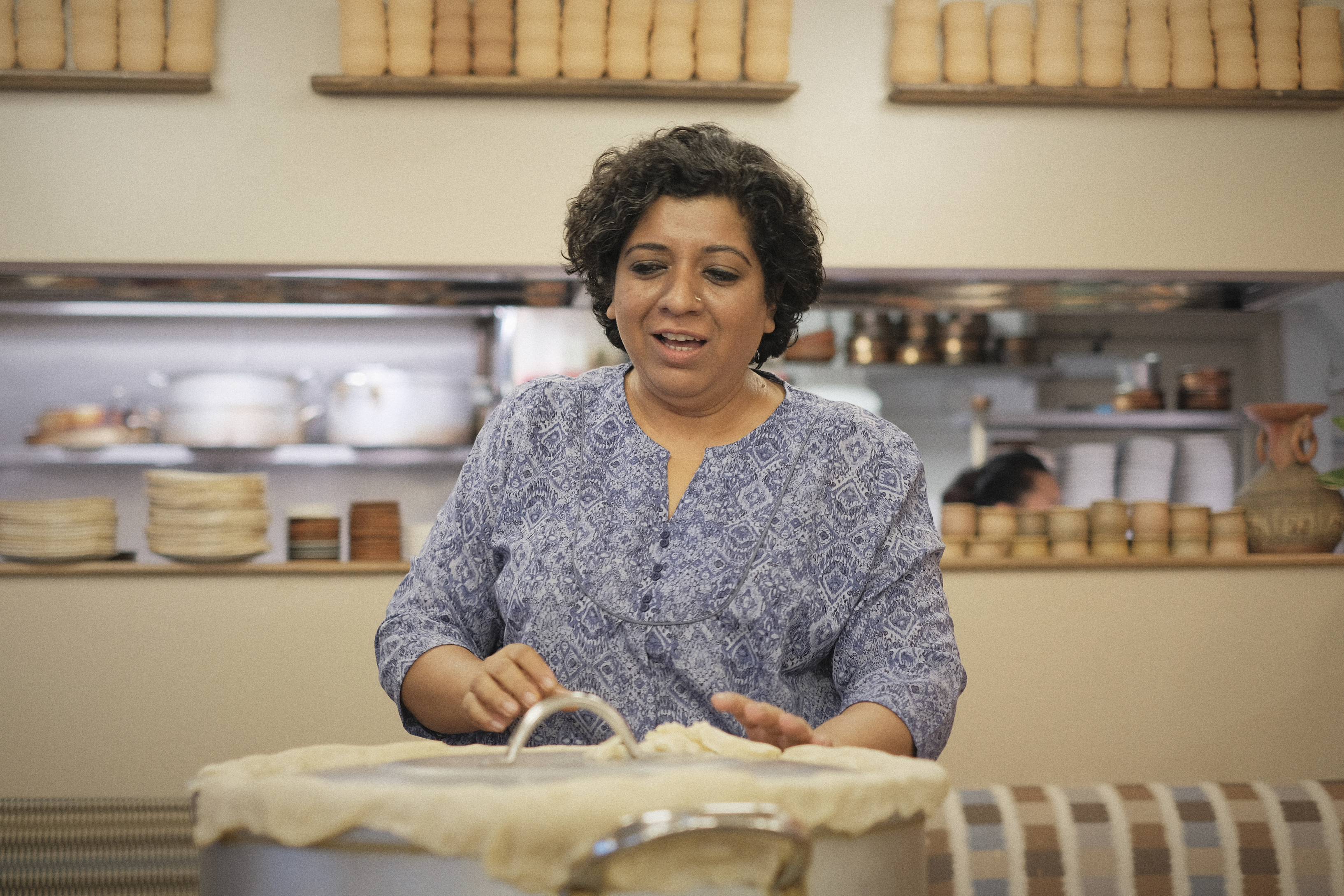 Born and bred in Kolkata before moving to Cambridge in 1991, Khan's journey appears to involve more than just food. There's the journey of an immigrant, of being a Muslim in the UK, and, most of all, being a woman in a professional kitchen—all of which come with their own baggage of disregard and lack of dignity in Indian culture. And somehow, all these elements come together in Khan's food to create dishes like murgh ka saalan, Hyderabadi khubaani ka meetha and goat kosha mangsho. "I feel, as an Indian, you'll relate to these sentiments," she tells me.
Born to a Rajput father from western Uttar Pradesh and a mother from West Bengal, Khan realized her experience of food thrives on the multiplicity of her background. Her aunt at Cambridge also helped her fine-tune a few skills. But it was her mother—who had a catering business in Kolkata back in the '70s and '80s—who helped Khan internalize the art of "layering". "We add namak in different stages. Even spices take on a new character as you add it in different stages. When you grow up in a household where someone keeps reminding you of these things, you don't forget. It's in my DNA," says Khan.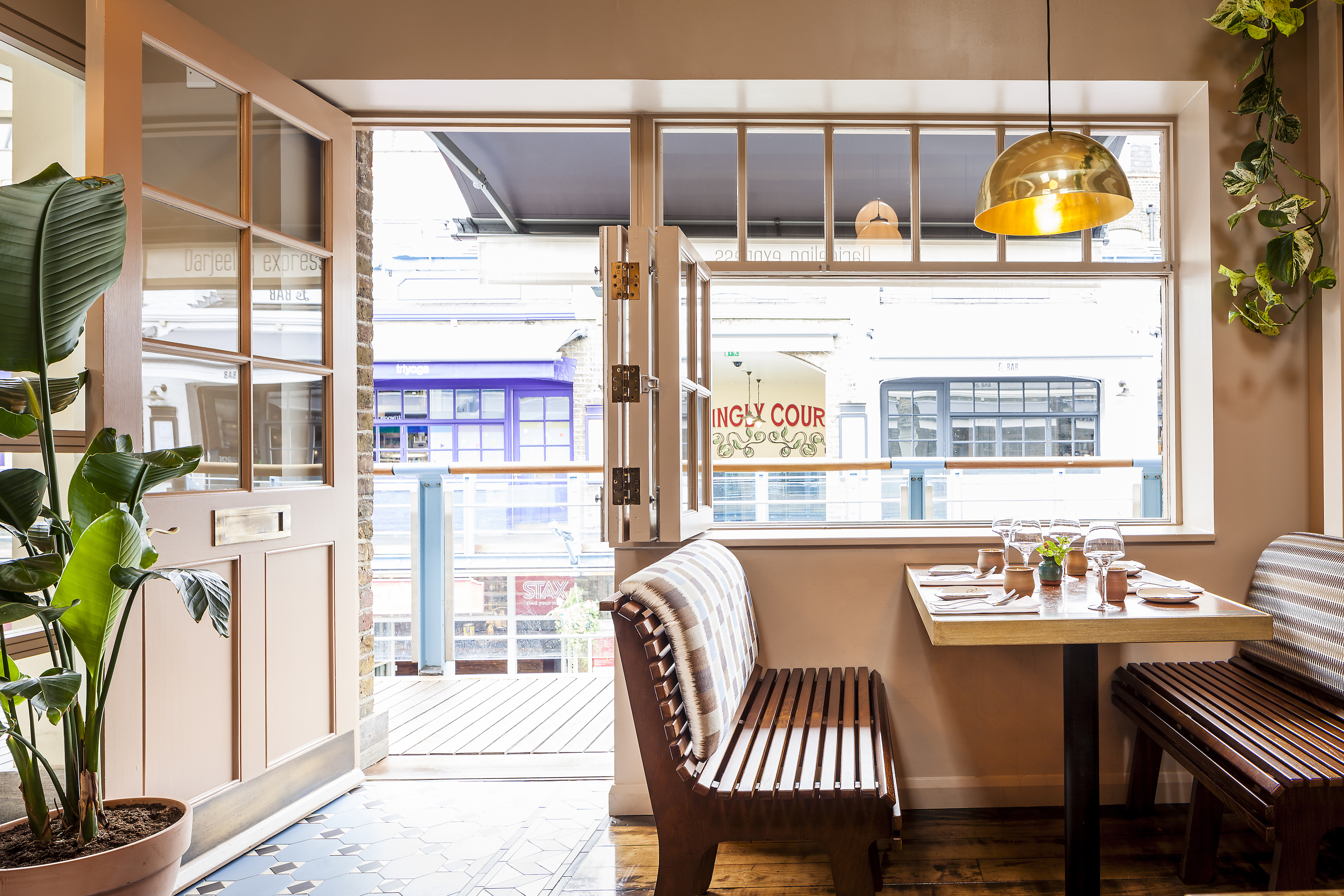 Khan moved to London when her husband Mushtaq, was appointed a position at the School of Oriental and African Studies (SOAS). There, she enrolled at King's College and completed her PhD in British Constitutional Law in 2012, taking breaks to give birth to and raise two sons. Food, through it all, was a constant force. After her PhD, she started a private supper club at home, a concept that has gained momentum since then as a space where women—mostly home cooks—from all walks of life host elaborate meals for paying customers (incidentally, Khan's kitchen staff is also all-female).
In 2016, the landlord of the pub where Khan worked suggested she look at a site that was available at the prime location of Kingly Court, off Carnaby Street. Khan was stunned; she had no money. "Then he said there was no premium. The premium in Soho can be anything between £50,000 (approx $65,000 USD) and £2,50,000 (approx $3.2 million USD). I just had to apply and, even though there were 55 other [contenders], I got it," she says. "I was at home in Kolkata and the landlord called to ask me, 'Are you with your parents right now?' I replied, yes. He said, 'Good, I wanted you to tell them first.' In our culture, it was an auspicious way to start. It was a beautiful moment."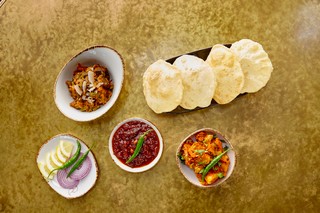 A Labour of Love
Khan's next challenge came when an investor fell through. "I was heartbroken," says Khan. "My husband, who has never approved of my business, who always told me I should be a lawyer instead, took one look at me, took my bank account details and gave me his entire savings."
Khan's voice, usually bubbling with candor, turns solemn at this point. Khan's husband of 27 years has been a quiet presence in this journey. He's not a great fan of her food, Khan tells me lightly, finding it too complex. "For him, food is very straightforward. But I've learned to let go. All he wants to eat is dal-chawal and, may God bless him, let him eat it!"
Things at the Khan household have not been the same since. "It's so important to keep faith in relationships. Despite his disapproval, he could see that I was trying so hard. All I can say is, don't let your family come between your passion," she says. For Chef's Table, Mushtaq refused to be interviewed. "Because this would be the first thing they would have asked him—'Why did you give the money to her?' And he would have struggled to answer. I know that he himself doesn't know why he gave me the money. Sometimes, we shouldn't over-analyse," she says. "I don't talk to him about it either. I have taken his money and run away with it!"
Her parents have visited Darjeeling Express. "I mean, the smiles on those faces, oh God! They are just so proud. Especially my mother because she did this for so many years and never opened a restaurant."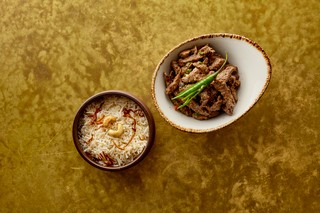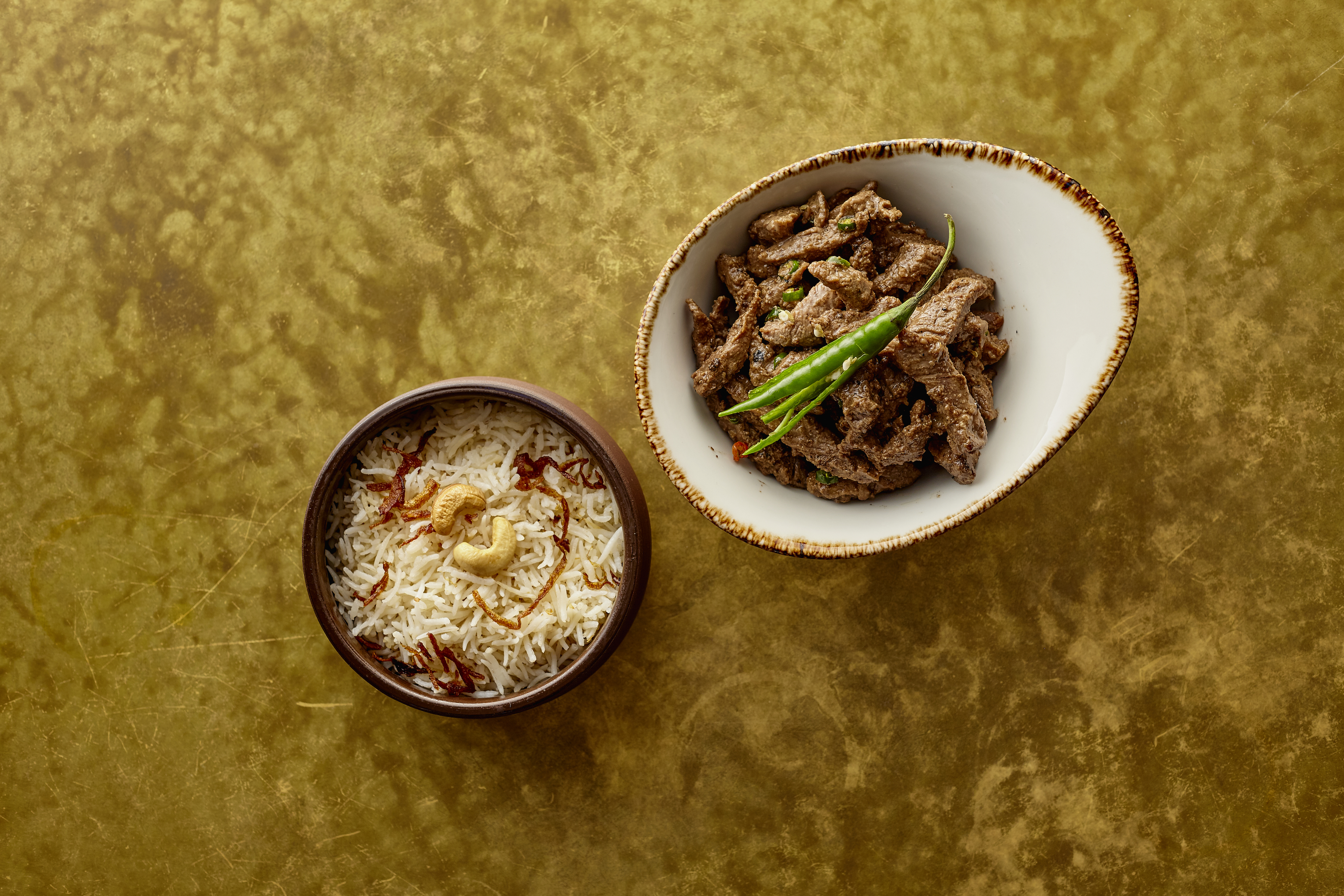 More Than Just Food
Khan's relationship with food is also a way to rake up a dialogue on politics and society, especially when it comes to immigrants, in post-Brexit Britain. "The story of Hyderabadi haleem, for instance, which I think is one of my best dishes, goes back to the Battle of Karbala. But when I serve it, I don't serve it as a battle dish. [The dish is] about what I can do with a fistful of wheat [one of haleem's key ingredients]; if I put it in a pot and you put in your rice and dal, and we cook it together, we can make a beautiful meal. I want to use food to connect to people. I fight a lot of issues about racism in this country. Strength comes with unity."
Khan's food is also bereft of any influences or contemporary fusion, and neither does she dress up her creations. "The beauty is when you taste the layers of heritage and culture, the beauty of the spices all together. My food is authentic because I don't know any other way to cook it," she says.
Khan has turned her attention to Darjeeling Express full-time now. On October 4, her debut cookbook titled Asma's Indian Kitchen was published. She's also opened a casual dining pop-up, Calcutta Canteen, earlier this year, where the food is inspired by the streets of her mother's city. "Everyone asks me where Darjeeling Express is going next. It will be India," she concludes.
Follow Pallavi Pundir on Twitter.
This article originally appeared on VICE IN.