My parents recently took me, along with their friends, to Pushkar, Rajasthan, to check out a hotel for a 'destination wedding'. In classic nouveau(semi)-riche West Delhi Punjabi fashion, they got shitfaced at night, and decided to take us to a temple, the Jagatpita Brahma Mandir, to show us some sanskaar. According to some, it also happens to to be the only temple in the world devoted to Brahma i.e. The OG Creator—a justifiable presence in a city rumoured to be one where Brahma waged an iconic battle.
Brahmins are the only caste from which Hindu priests are drafted from, and are apparently "responsible for teaching and maintaining sacred knowledge". Colour me surprised then, when I chanced upon 23-year-old Dev Parasher on the aforementioned temple run—wearing a white shirt and black jeans. The iPhone-wielding purohit/pundit who performed the puja for us was a far cry from the dhoti-sporting, choti-rocking pundits we were more accustomed to seeing in the holy city of Pushkar.
Parashar nonchalantly called me over to chat in the middle of the puja. We also exchanged numbers. The following is a slightly edited transcript of a phone interview with Parashar, where he talks about the life and times of a young priest in Pushkar.
VICE: Your caller tune is interesting. What is it?
Dev Parasher: It's a new song by Badshah called 'Tera Buzz Mujhe Jeene Na De Jeene Na De". I like Badshah, but my favorite singers are Arijit Singh and Hardy Sandhu. His 'Backbone' song—I love.
Did you always want to be a priest?
I studied Arts in the 12th grade at the local senior secondary school. I wanted to be a businessman, but as my family had been involved in [the business of] religion for nine generations, I decided to stay in the vocation.
"I am a brahmin, so we are allowed to raise families. We don't have to make those sacrifices"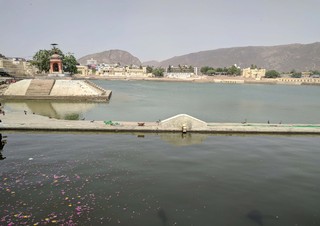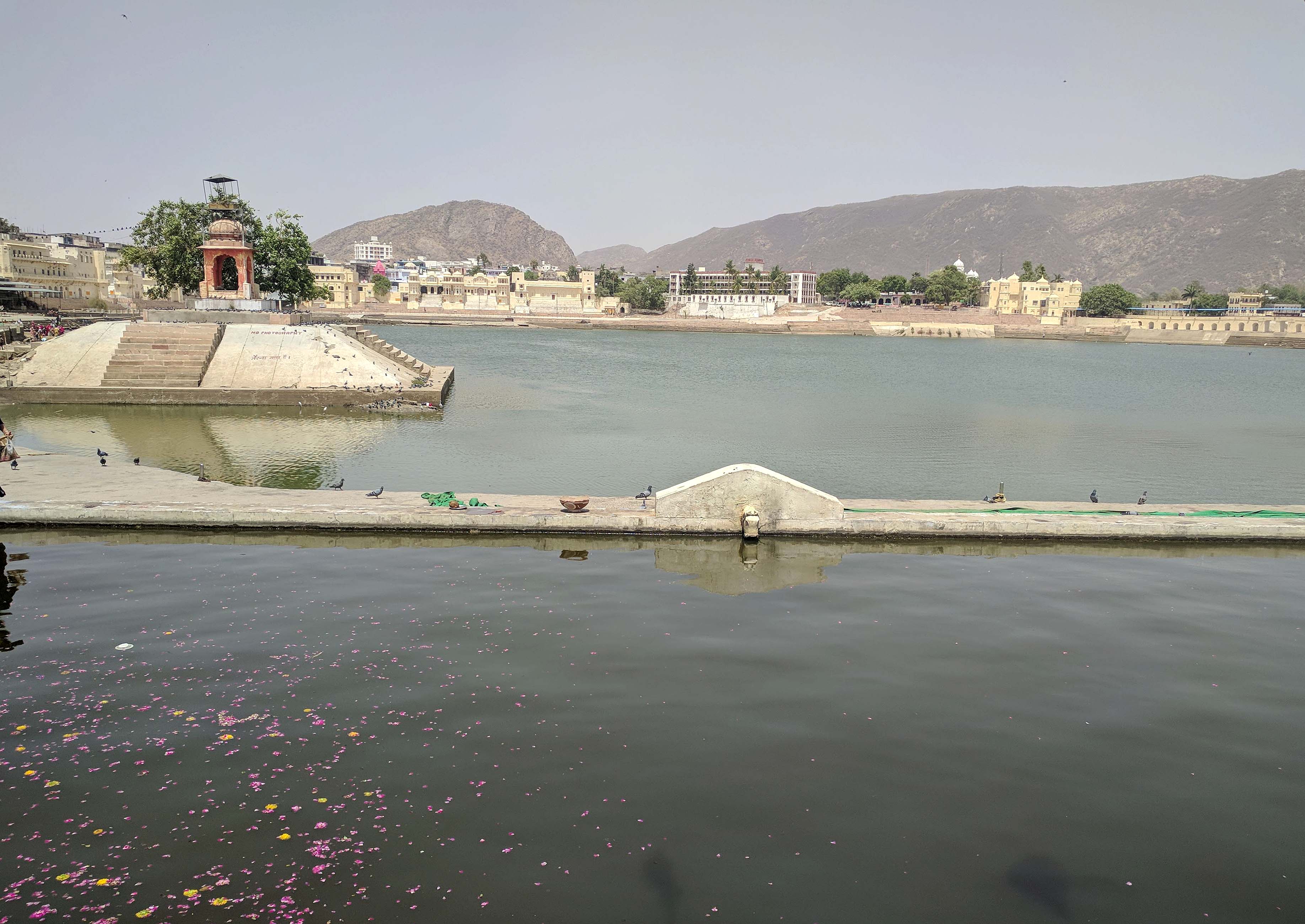 How much money do you make in a month?
Rs. 15,000-20,000 a month. Ek tarah se seasonal business hi hai humaara (In a way, my business is seasonal). It really depends if tourists are in town or not. There are [only] that many deaths regularly to sustain a living. Sometimes it's also affected by other things, like Ram Nath Kovind coming here.
The President of India?
He came here a month ago. Authorities shut down major parts of the city. On 13th May, the temple was shut at 7pm. People who came from far-flung areas to do darshan were pissed off. One of them came back a couple of weeks later and attacked pundits and other tourists in the temple with what seems like a hatchet from the video [shot on the phone by a bystander].
How did you buy an iPhone on such an irregular income?
My girlfriend, Fanny, after I'd given her a tour of Pushkar, asked me if I wanted something. I told her I like Apple phones. We've been dating for 6 months. She's 28, a tattoo artist from France. She's in Himachal right now. We meet each other every other month, so long distance is not that difficult. She's coming to Pushkar again next month.
"We exchange numbers and make plans to meet on WhatsApp. Dating hoti rehti hai"
Are pundits allowed phones, girlfriends, etc?
Sadhus are the ones who are not allowed worldly possessions. I am a brahmin, so we are allowed to raise families. We don't have to make those sacrifices.
Does being a pundit help with meeting women?
Depends on the language you know. I have learnt French from tourists who come here. Depends on the girl also. We show them around, we speak to them. We exchange numbers and make plans to meet on WhatsApp. Dating hoti rehti hai (Dating continues).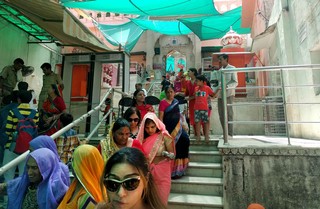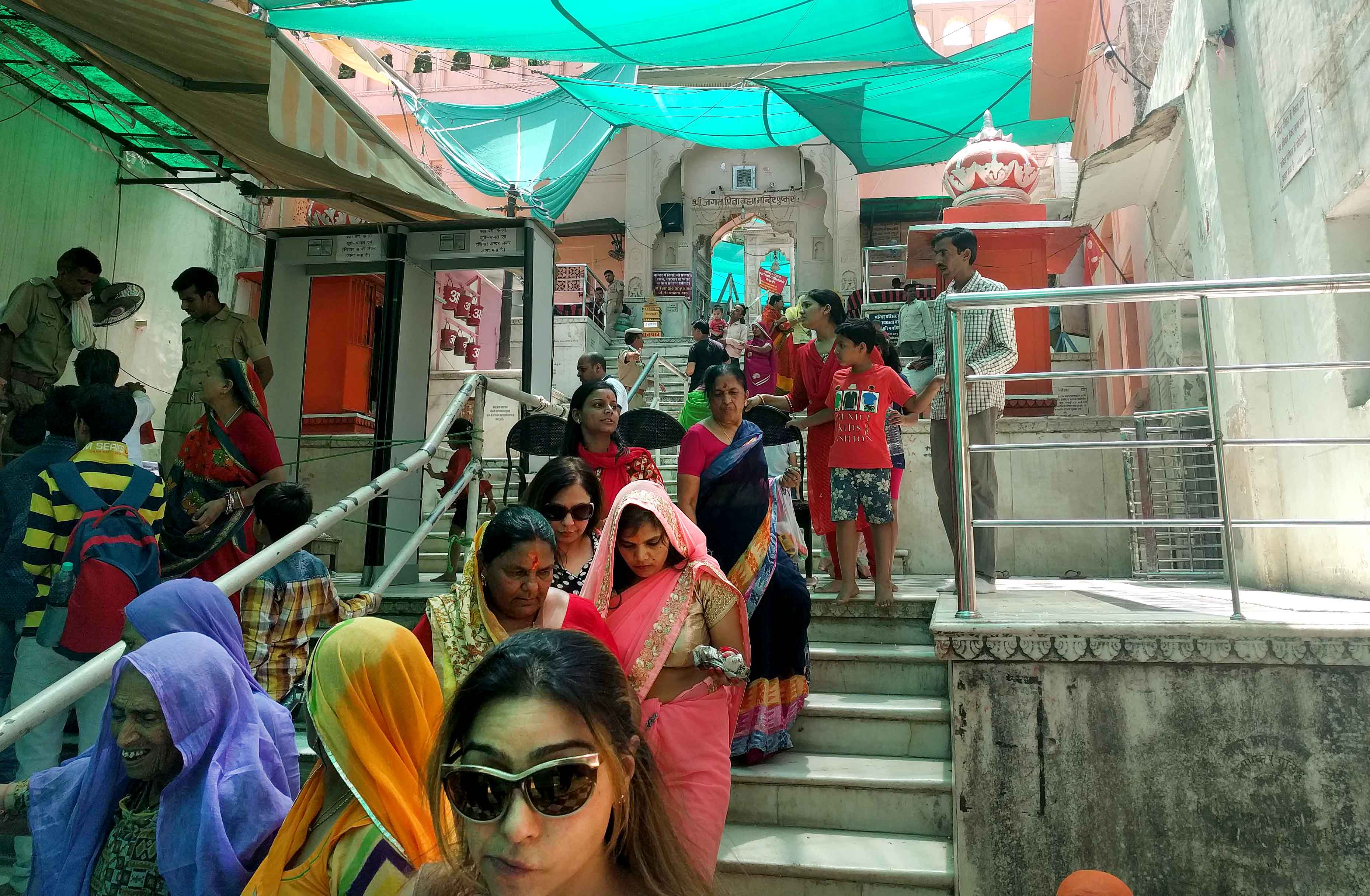 Did you have to study a lot to become a pundit?
I started learning when I was 13, finished when I was 17. I studied satya vachan, rudri, tripindi ka mantra.
What are your friends like?
My friends have diplomas and all, but they are involved in their family business too. Because Pushkar is full of brahmins, it's called Brahma Nagari. 25,000 population mein se zyada tar brahmin hain (Most of the population of 25,000 are brahmins). We do meet everyday though chai ki khadi, talk about what we could've become.
What do you wish you could do?
I keep my dreams as big as I can fulfil them. I enjoy shopping and travelling. I want to go out of India one time. I might go to France soon; I'm trying to get my passport cleared.
Follow Parthshri Arora on Twitter.
This article originally appeared on VICE IN.