For Ayu, the full face veil is the best way to stay safe in Indonesia's only province to enforce Shariah law. She can put on a niqab and, as often as possible, stay indoors—all in an effort to convince her neighbors that she's just another Muslim woman living in Aceh, not a trans woman in the middle of one of Indonesia's worst anti-LGBTQ crusades to date.
Ayu was born Wahyu, a young boy living in Aceh Besar—a large district surrounding the provincial capital Banda Aceh on the far northern tip of Sumatra. When she was a nine-year-old boy, she preferred to play with makeup and wear dresses instead of playing football on the local pitch with the other boys. Her family struggled to accept her for who she was until later, when she turned 19, and found a way to use her love of makeup to open a salon in 2014, where she specialized in doing wedding day makeup for young brides.
For years Ayu, who asked us not to use her real name out of fear of persecution, was able to live in relative peace, providing a service for the women of her village while earning a tidy living in the process.
Then, on 28 Jan., everything changed. Local residents in Darul Imarah, a small neighborhood in Ketapang village, forced Ayu to shutter the salon. They were upset that a trans woman was in their midst. Ayu told VICE she was upset, but not surprised. She knew something like this would eventually happen.
Indonesia is going through a nationwide LGTBQ scare, one where politicians are stumping ahead of the regional election with speeches calling queer Indonesians a threat to the nation's moral fabric and police are conducting raids on nightclubs, hotel rooms, and private residences, dragging gay men out before the press in humiliating photo ops.
In Aceh, the situation has gotten even worse. The province's Shariah police caned their first gay men last May after hardline vigilantes pulled them from their home and accused the two men of having sex. Last week, the local authorities turned their attention to beauty salons, forcibly shutting down five of them in North Aceh and arresting a dozen trans women for a very public "re-education."
Two days later, police in Aceh Besar hit Ayu's salon, and three others, in a series of raids. Ayu told VICE that she would've loved to fight back, if she thought it was even remotely possible to win. Instead, outnumbered and scared, she fled the scene and went into hiding.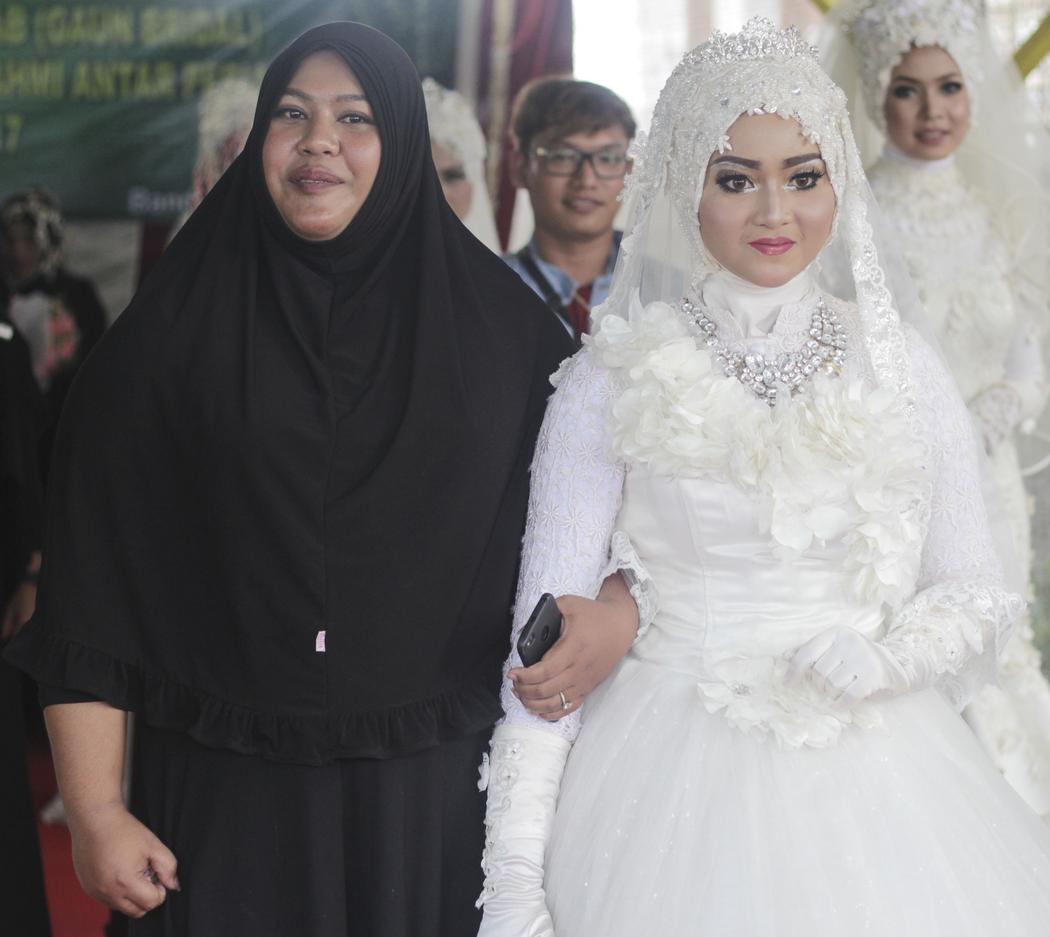 "I have to live with conflict now," she told VICE. "I'm anxious all the time. In the village, I have to wear the niqab because if people just see my face, they can tell I'm trans. Only my family knows who I really am. This is the only way I can live in peace."
She's now out of work and too scared to even bring her regular customers to her home. The situation in Aceh right now is just too tense to put herself out there like that again.
"If I get caught, I will be arrested and they will cut my hair," Ayu told VICE. "I don't want to do that. So I have to just accept this painful reality."
In North Aceh, the local police chief Adj. Sr. Comr. Untung Sangaji pulled the arrested 12 trans women out before the press and shaved their heads in an attempt to make them more "masculine." Human rights groups quickly criticized the action, but local fundamentalists had a different opinion entirely, organizing anti-LGTBQ rallies in support of the police chief.
Aceh Governor Irwandi Yusuf showed up at one of rallies, adding a veneer of official support to the anti-LGBTQ movement. The rallies sent queer residents like Ayu into hiding. Others decided it was better to leave Aceh entirely, decamping to nearby Medan, where Shariah law doesn't exist, or down to the Indonesian capital where they can hide among the millions of others living here.
Now, the shops that once lined the streets of Penayong, a neighborhood known for its diversity in downtown Banda Aceh, are shutting down. When a VICE reporter recently visited Penayong there were only 10 salons still left open.
Five kilometers outside Banda Aceh in Kuta Alam, Ichan, a 42-year-old trans woman, was able to keep her salon open, but only by hiding who she really was. Ichan now goes by her birth name, Abdul Rahim Supriadi, and lives her life dressed in men's clothing. She told VICE that shutting down her salon just wasn't an option.
"How would I be able to pay my rent?" Rahim said. "But I'm only dressing as a man out of necessity."
Hemi, another trans woman working in Meulaboh, made the same choice—dressing as a straight man in order to keep her business afloat.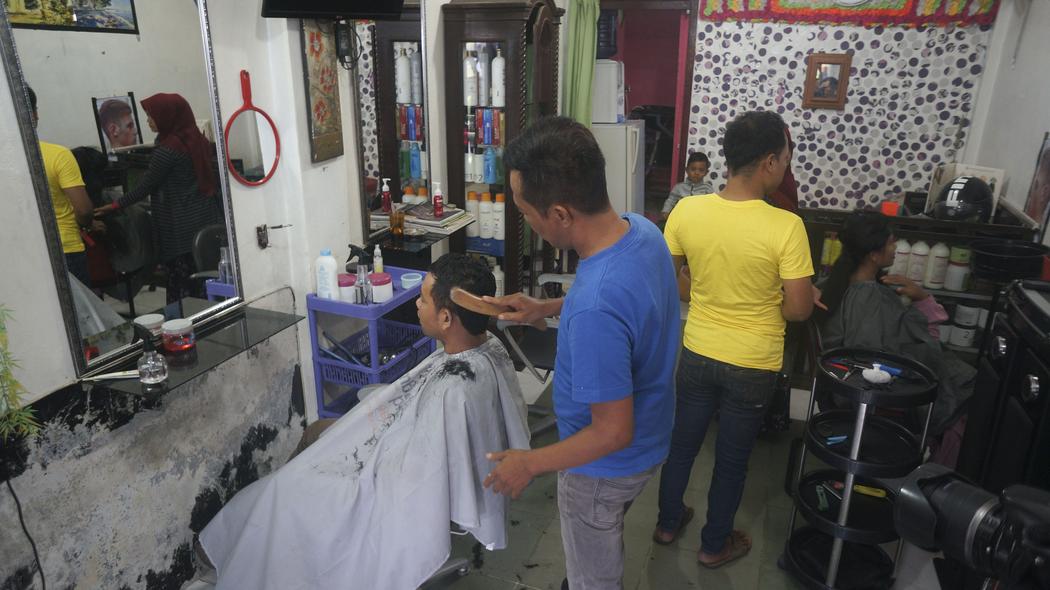 "Appearance-wise, I can do it, but not for the other stuff," Hemi told VICE. "I dress like this so i can run my business. So I don't get arrested. I hope that will never happen."
But authorities in Aceh don't just want trans women to change their clothes. They want them to change their gender and stop identifying as women altogether. Susanto, another hair stylist, experienced one of these re-education programs herself back in 2014 when she was arrested by the Shariah Police for walking around outdoors in women's clothing late at night.
Women in Aceh aren't supposed to be out alone in the evening, and the Shariah Police arrested her for violating the law. Later, when they found out she was born a man, the situation got worse.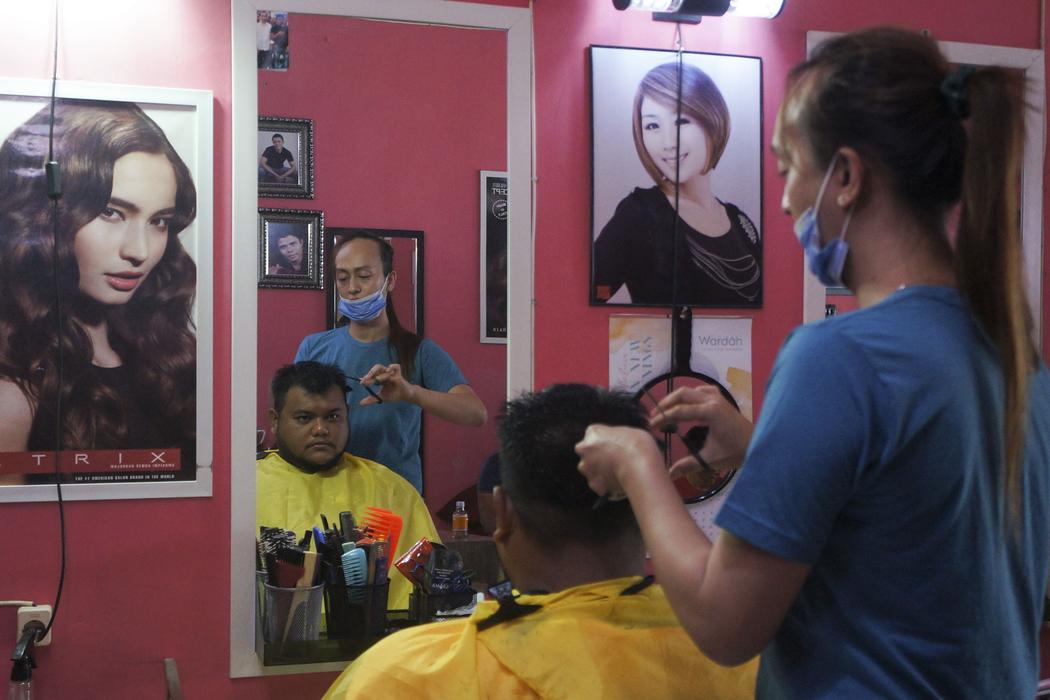 They took Susanto, who went by Civi at the time, to the local police station and made her spend the night. The next day, she was lectured on morality and the tenants of Islam. She was released after a friend came and bailer her out. It was a difficult experience, one that still leaves her a bit shaken, but it didn't change her mind about her gender.
"This is my life," she told VICE. "I'm 80 percent sure I want to go down this path. The other 20 percent might change when the time comes, but who knows when."
Shella, another trans woman from Kuta Alam, was even more defiant. Shella, who was born Warwan, was arrested by Shariah Police, who lectured her and shaved her head. But once she was out of jail, she was back to being the same Shella she's always been.
"I've been like this since little," she said. "Sure, I may get arrested and have my hair cut, which is normal, since I broke the law, but don't expect me to change."