This article originally appeared on Amuse.
Over time, we've absorbed and stored faces and places from old films and new. We've grown fond of some, whilst others have shaken and stained us in ways we can't help but meditate on. Every film offers a window through which we can momentarily escape through time – our realities are happily and temporarily altered by captured actions from another time. Narratives drop out of an original context and into a later one. Characters in the most memorable films defy time and decay. Films may have stolen a few or a hundred of our hours.
This November and December sees the Barbican show a carefully-curated programme that looks at a handful of cinematic treasures which has stood the test of time. The programming will feature the kinds of films where the hero time travels or spins off the axis on a drug, or the kind of film that is just so narratively obscure that you lose track of time and can't get it out of your head for days, weeks, or ever. Here are 7 films which may impact on the representation of your time, memory and dreams.
Things To Come
dir. William Cameron Menzies, 1936
Inspired by the Bauhaus movement and hailed as a design classic, the opulently designed future imagined from H. G. Wells' novel shows us just how extreme a futuristic conception of human vision can be. Made during an era where color on screen wasn't even a thing, it's jarring to see a science-fiction film in monochrome.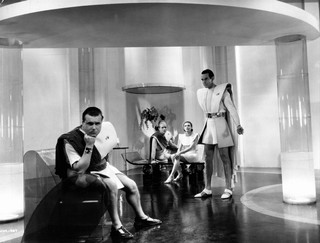 "What will the next hundred years bring to mankind?" screams the film's 1930s poster. This is technicolour modernity being predicted in monochrome.
A Matter of Life and Death
dirs. Michael Powell and Emeric Pressburger, 1946
If you haven't seen this, you haven't really been living. Shot in staggering Technicolor, it simply strikes you how much better things look this way than in 2017 HD. Beyond that, the story of star-crossed lovers (a doomed fighter pilot is caught up between his new love on earth and a divine messenger) is a timeless classic.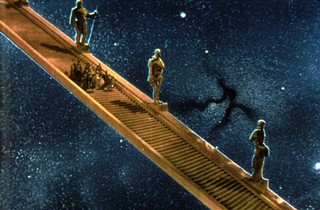 It enters a jovial heavenspace and looks at the lapse between time spent living and the afterlife as almost indistinguishable, in a light-hearted yet strangely profound way.
Eden and After
dir. Alain Robbe-Grillet, 1969
Set partially in the Tunisian desert, this experimental fantasy is inspired by visual references from Klee to Duchamp, and its director makes timely canvases and photographs come to life with a story of drug-induced fever dream caused by "fear powder."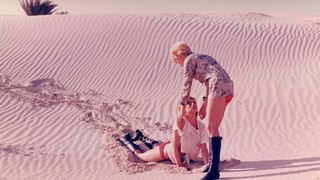 A group of beautiful creatures occupy no man's land and everything warps and spirals out of control – all heightened perfectly by the spectrums of Eastmancolor (the cheaper Technicolor) accenting. It perfectly captures heady and woozy memories and dream visions we each recall like paintings or photopgraphs of blurry summers gone by.
Drawing Restraint 9
dir. Matthew Barney, 2005
People might obsess over Tarkovsky and other cinema-philosophical heavyweights of movements and decades gone by, but the 2000s really offered some of the most experimental, time-evading cinema ever with the work of Matthew Barney. In 2005 he teamed up with then-wife Björk to create another of his obscure abstract odysseys.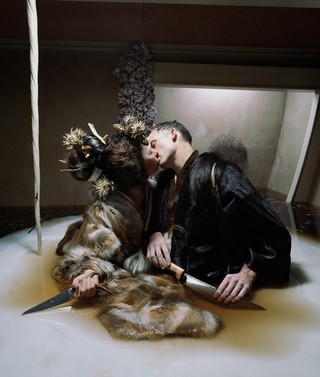 Thematically, he returns to his idea of "voluntary limitation" and religious rites of passage in a story about two Westerners sailing to Antarctica aboard a Japanese whaling vessel. The filmmaker-artist takes his time in depicting ceremonial rituals and traditional histories, whilst the tableau of consistently out-there images stay emblazoned in your memory for a long while. Get ready for some freaky metamorphoses of Björk, and listen to her accompanying soundtrack afterwards to be beamed back.
Nostalgia For the Light
dir. Patricio Guzmán, 2010
Once upon a time, in a land far away (but only seven years ago), a documentary filmmaker somehow managed to depict the alignment between astronomy's timely predictions of humanity and the struggles of a stargazing Chilean people post-dictatorship. Ninety minutes of riveting parallels are magically and seamlessly drawn. It's breathtaking to think about the abundance of time in the Atacama Desert and the cruelty of the historical dictatorship that took place so devastatingly and quickly.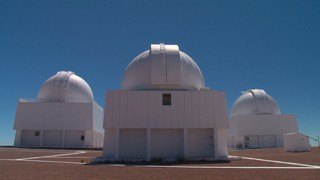 The film deals with how many millionths upon millionths of seconds (a long time, you could say) it takes for light to shine upon what had also happened so fast, but also for too long. You'll never think about constellations in the same way again.
Victoria
dir. Sebastian Schipper 2015
Victoria is the film that defines the quintessential endlessness of a night out in Berlin. Shot in real time and in just one take, the Nils Frahm scored thriller follows a recent Berlin implant on her night out in the city's moody techno clubs and after parties and in betweens. What feels like a hellish eternity is actually just over two hours, reminding you just how much cinema can eclipse your sense of time.
Watching it gives a somewhat alarmingly divisive impression of hazy Berlin nightlife memories — or reveries for those who haven't experienced it. Its ominous quality feels OTT yet weirdly relatable to stories you've heard whispered down the grapevine from people you think you met a while ago, somewhere.
By The Time It Gets Dark
dir. Anocha Suwichakornpong, 2016
Thai director Suwichakornpong makes spellbinding, artful films that are as elliptical as they are accessible. Anyone that enjoys trippy and bold storytelling that studies the power of ambition, fame, and dazzling personalities will be gripped from start to end.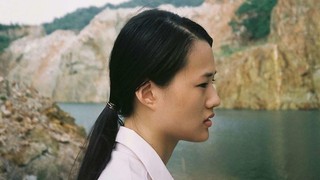 Even the more wayward parts that consider memory's momentum and the majesty of psychokinesis. Watching this director's vision is a gratifying way to spend an hour and a half that somehow spans the lifetime of its hero.