This article originally appeared on VICE US.
Hong Kong protesters on Thursday promised a major rally on New Year's Day after wrapping up their third straight day of protests over the Christmas holiday.
Demonstrators have successfully disrupted shoppers over the holiday, and though there was a smaller turnout of protesters at shopping centers on Thursday, police detained a number of demonstrators at a mall, Reuters reported.
At a shopping center called the Moko atrium, demonstrators on heckled people at businesses with mainland-Chinese owners and threw potted plants at riot police, the South China Morning Post (SCMP) reported. Police responded by searching large groups of people.
A new chant also broke out at the protest: people shouted, "January 1, meet at Victoria Park," a reference to a major planned protest to bring in the new year, according to SCMP.
Still, things were a bit calmer on Thursday than on Christmas Day, when protesters and police clashed. It marked just the latest skirmish in the protests that began months ago as opposition to an extradition law but have since morphed into pro-Democracy demonstrations against Beijing's creeping influence over the semi-autonomous region.
Black-clad protesters, some cheekily wearing antlers, occupied malls on Christmas and Christmas Eve. Police responded with pepper spray and batons, claiming the demonstrators were rioting.
When demonstrators went outside, they were met with water cannons and tear gas. Authorities said demonstrators threw petrol bombs and that more than 100 people were arrested, according to CNN.
READ: Not a silent night: Hong Kong protesters clash with riot police in crowded shopping malls
At least one protester was taken to the hospital after suffering a bad fall inside a mall.
Hong Kong leader Carrie Lam complained that the demonstrations put a damper on the holiday.
"Many members of the public and tourists coming to Hong Kong were naturally disappointed that their Christmas Eve celebrations have been ruined by a group of reckless and selfish rioters," Lam wrote in a Facebook post that was posted on Christmas Day.
READ: Hong Kong cops found nearly 4,000 petrol bombs on besieged university campus
The UK-based rights group Hong Kong Watch, meanwhile, condemned the authorities' use of violence, calling it "truly outrageous police brutality."
Despite the chaos and violence, some demonstrators managed to celebrate a makeshift Christmas. Hundreds of protesters gathered outside a tiny restaurant to have dinner on paper plates under street lights, Reuters reported.
"I feel very comforted that someone is willing to cook a meal for us," said a 20-year-old protester named Ivan. "I just got tear-gassed yesterday so I think it's very special."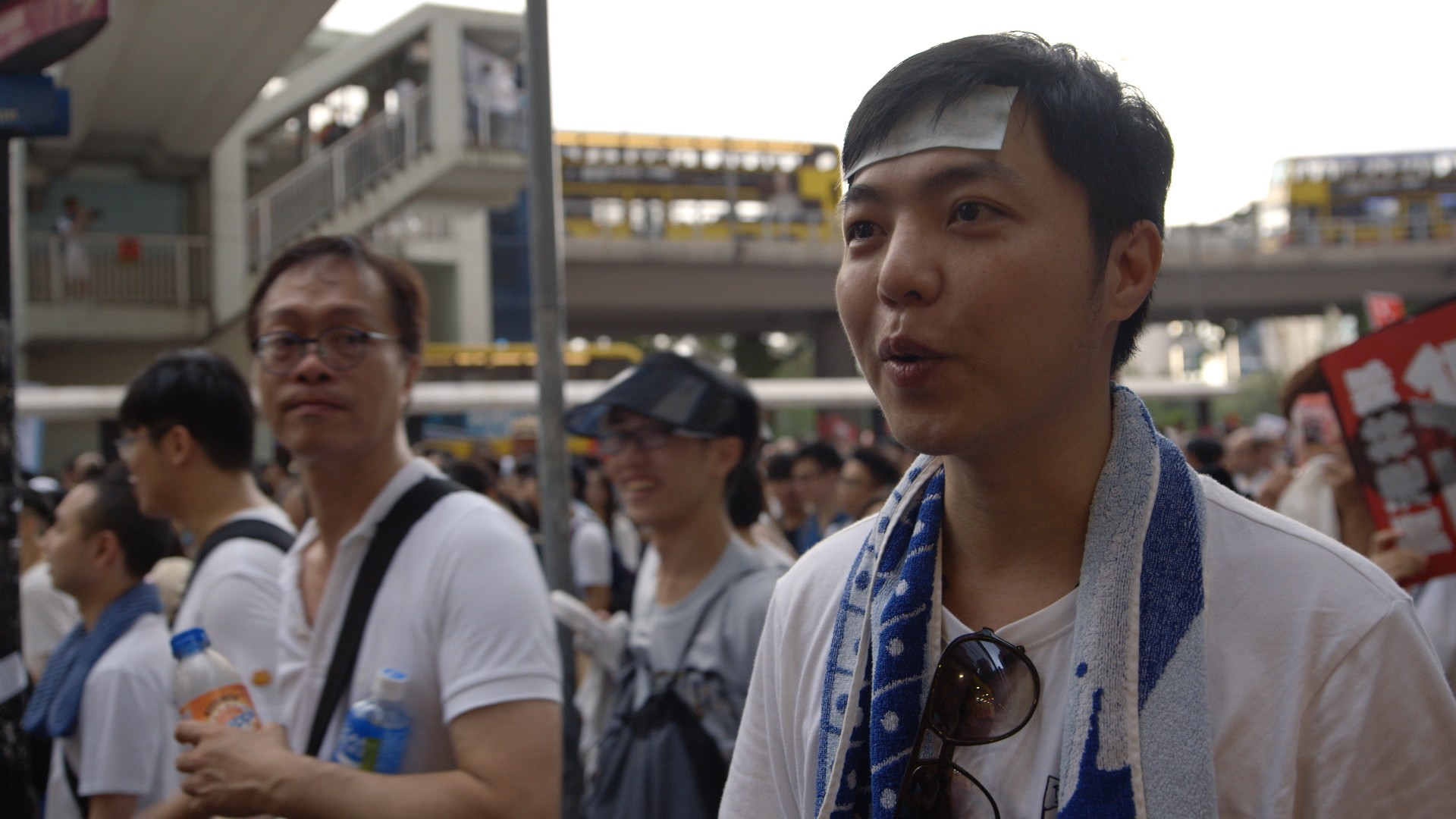 Cover: Riot police gesture as they gather at a shopping mall during a demonstration in Hong Kong, Thursday, Dec. 26, 2019. (AP Photo/Vincent Yu)
Want the best of VICE News straight to your inbox? Sign up here.