This article was originally published in 2018.
I grew up with a lot of drug addicts around me in Salt Lake City in Kolkata. I saw a few friends die due to addiction. Other friends I grew up with kept going in and out of rehabs. Addiction is complicated, and there's a limited understanding of what recovery entails.
The following are a selection of images from a previous photo project on recovering drug addicts in Calcutta.
Rahul. D is a recovering drug addict from Kolkata. He gave up drugs in the late 90s and has been clean for the last 19 years. He started attending the twelve step program meetings and afterwards started one in his own locality with the help of few other fellow addicts. He says back in those days coming to recovery and staying clean was difficult due to lack of recovery meetings and awareness. He is a poet, musician, theatre artist and an actor.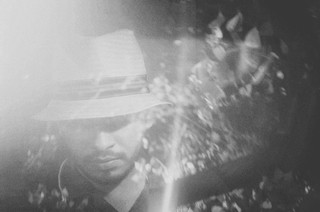 Anindya C is 31 years old and has been clean for more than ten years now. He managed to finally quit drugs on his 30th treatment. He was selling drugs on the street and had almost hit the rock bottom. He says, "It is all because of the wonderful fellowship I belong to of recovering drug addicts that I have managed to stay clean. One addict helping another is the best thing for a healthy atmosphere of recovery." He is a Tollywood star, celebrity actor and Kolkata Police is using him as an ambassador for the international day against drug abuse and illicit trafficking on the 26th of June.
Indroneel M quit using drugs 11 years back and now successfully runs a treatment facility for using addicts. He along with his other friends help other addicts to stay clean. He says that he can't even imagine how horrible his life was and how grateful he is to be in the fellowship of other recovering addicts. He was sure that he will never be able to come back from active using and he would see the predictable ends; jail, institution, or death.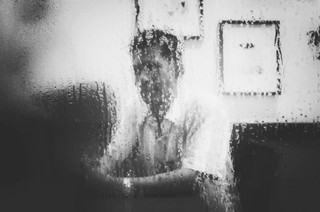 Deep M* is one of the oldest recovering addicts from Kolkata. He is 25 years clean and says that there was only two recovery meetings in the city when he came in the classroom. He was a regional delegate from India three years back at the WSC (World Service Conference) of Narcotics Anonymous where representatives from 112 countries had come. He says, "There was a time I had given up all hope. I was admitted in a place for my addiction and my mother had tried to commit suicide due to my using and she was in the same hospital. I never thought I will live this long. I am alive and grateful only because of the twelve step program and the fellowship of Narcotics Anonymous."
Biplab K is clean for about seven years and says he is extremely happy to live without the use of drugs. His parents are happy that he has come back to normal life and is successfully helping other drug addicts in a treatment facility.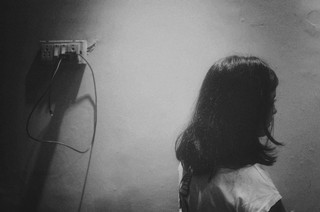 Otillia* is a 32-year-old woman from Kolkata and is clean for more than five years now. Before getting hooked to brown sugar she did anything that gave her a high. She started using drugs at the age of 16 with her friends in school. She says, "After my father died I became extremely lonely and depressed. Drugs helped me back then. I did anything and everything to continue using drugs." She is happy to be clean and wants to finish her education now.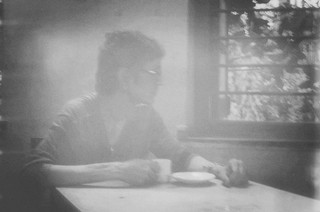 Arijit is one of the oldest drug addicts who is alive. He has been using for the last 36 years. He told me that once upon a time when brown sugar had just come to the city they could openly smoke it on the table in any café in Kolkata. There was no awareness and people had no clue about what this was. He has come a long way since then. He stays with his mother and she doesn't allow him to stay alone in the house. He says, "Whenever he is away she would put me in a treatment centre as it will be cheaper than any hotel in the city. She never keeps me alone in the house." Arijit has been clean for over a month now.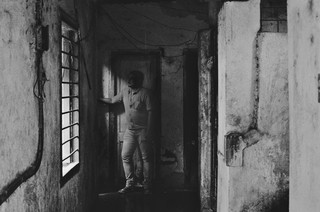 Tirthankar S is an ex-student of the academy of fine arts in Kolkata. He started doing drugs at a very young age and has faced a lot of crisis due to his using. Today he is clean for more than 12 years and is an extremely successful businessman.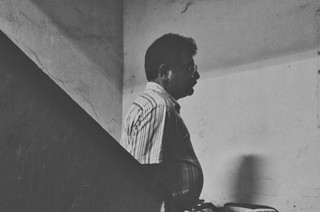 Kanishka M is clean for 19 years. He remembers his early days in recovery when his father said that he will not give any money for treatment and it is up to him what he wants to do with his life. It was his wife who mortgaged her gold jewelry and arranged money for his treatment. There was no looking back after that. He became a sub broker in the stock market, and after hitting a financial crisis after two years he shifted to facility management. He continues to make meetings regularly with other recovering drug addicts.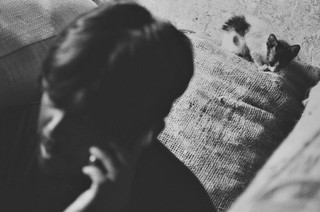 Pritam D is almost three years clean. He works in an office which is run by another recovering drug addict. He is in a market in his locality where he often used to come and steal things to support his using. He doesn't need to do these things now. He is free and leads a respectable life.
Rishi K is a recovering drug addict and has been clean for more than 13 years now. He says, "I am extremely serious about my recovery." He became a part of this fellowship of recovering drug addicts and since then has helped many young addicts to stay clean. He encourages newcomers and asks them to keep coming back. He says that the biggest motivation in the classroom is always the newcomer.
*Name changed at source's request.

Follow Ronny Sen on Instagram.
This article originally appeared on VICE IN.