After years of campaigning, Australian pill testing advocates have had a major breakthrough today with the ACT government announcing it will allow professional testing at Spilt Milk festival in Canberra this November. This is the first time pill testing has received government support in Australia. Just last year, NSW deputy premier Troy Grant was threatening to lock doctors up if they started pill testing at festivals.
The testing at Spilt Milk will be run by a consortium of harm minimisation groups, including Harm Reduction Australia, ACTINOS Project, DanceWize, the Australian Drug Observatory, Students for Sensible Drug Policy, and the Noffs Foundation. "This has been a long time coming," emergency physician Dr David Caldicott told VICE. "It's really 17 years in the making."
Dr Caldicott says they will take a medical approach to testing, using a similar method to the UK harm minimisation group The Loop. Last year, VICE headed along with The Loop to the UK's Secret Garden Party, to see how voluntary forensic drug testing services can work at music festivals. Using a £25,000 (AU$43,000) machine called a Fourier Transform Infra-Red Spectrometer, the Loop is able to give an instant readout of what exactly is in a small sample of drugs. If a punter doesn't like what's found, they can safely dispose of their drugs in the testing area.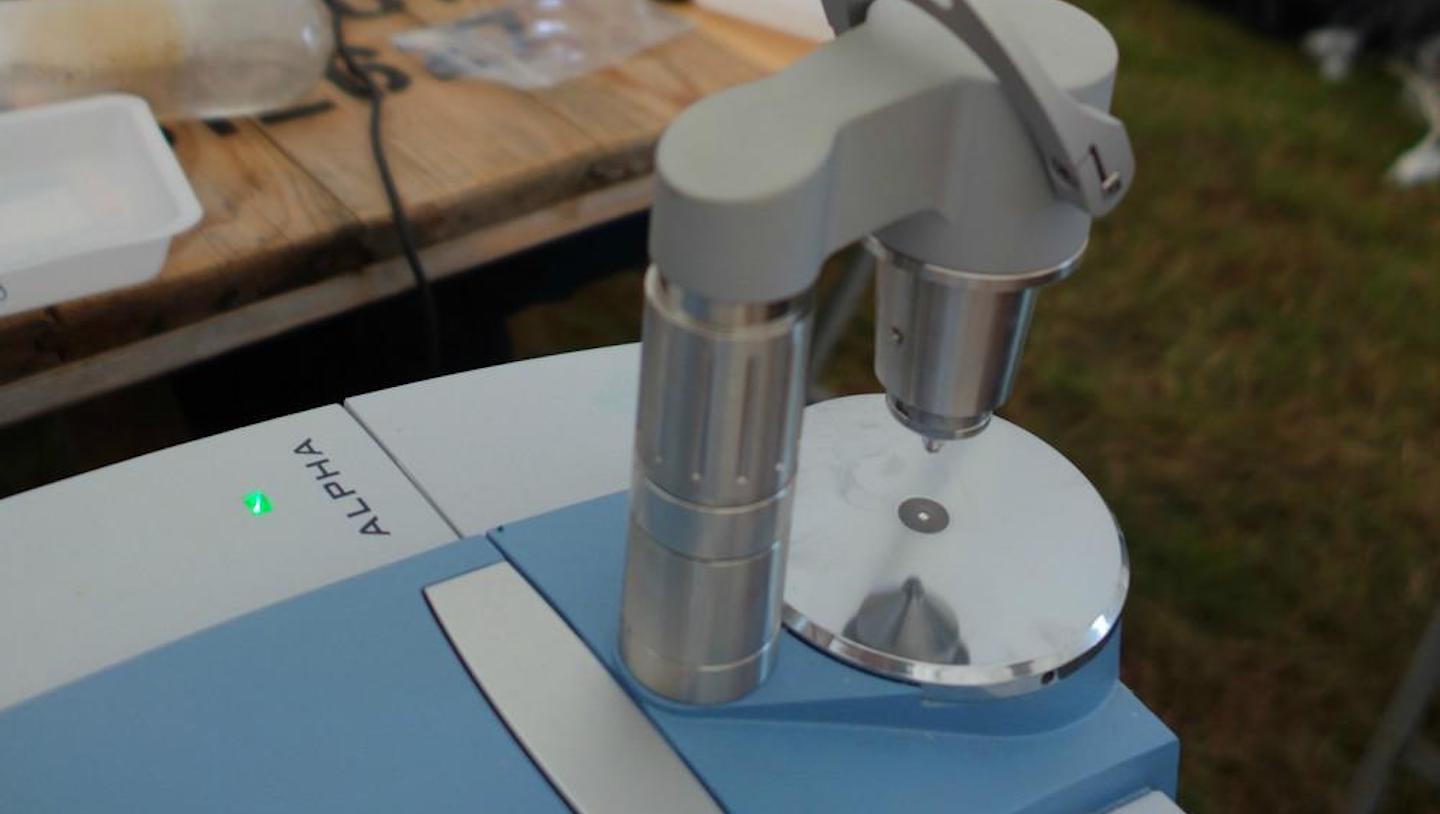 Penny Hill from Students for Sensible Drug Policy (SSDP) told VICE Spilt Milk is a great first step. "We are really appreciative of the ACT Government for taking this step and supporting young people to take better control around their own health," she said. "We want other states to do this too."
At the November festival, Penny says, punters will be able to use the pill testing service without fear of the police. "In terms of police support, the police have been involved in the entire discussion process for this campaign and support public health approaches to drug use and harm reduction measures," she explains.
Responding to questions from VICE, the Australian Federal Police confirmed this. "ACT Policing supports harm minimisation initiatives," ACT Chief Police Officer Justine Saunders said. "Unfortunately we have seen people die at music festivals across Australia from taking illicit drugs... This is why ACT Policing is supportive of working with the ACT Government and stakeholders on harm minimisation initiatives such as this one that has the potential to protect and save lives."
Officer Saunders confirmed that police will be patrolling Spilt Milk festival; however, they will not have a presence at the testing tent. "Police will not enter the health facility that contains the pill testing station unless requested to do so by festival organisers, security staff or emergency services or in response to an emergency situation," she explained."
Read more: The VICE MDMA Census takes a snapshot of drugs in Australia

Once inside the tent, festivalgoers will be asked to scrape a small amount of their drugs onto the testing machine. At no point during the process will the professional tester be allowed to touch the drugs, because this would be classified as trafficking, even if it's just a small amount. As in the UK, the testing machines will instantly be able to give a breakdown of not only what substances are in your drugs, but also how much of each. In essence, purity.
"The Dutch have had pill testing for 25 years now," Penny says. "And after more than two decades it's really hard to find adulterated drugs in the Netherlands because the people making them know they will be tested."
Inside the pill testing tent at Spilt Milk, punters will have the option to dump their drugs into amnesty bins, should they come up with an unsafe result. SSDP is also advocating for an early warning system, which can inform the general public if testers find a dangerous substance floating around while on the job.
---
WATCH: VICE has teamed up with drug testing group The Loop to bring you our new harm minimisation series, "Safe Sesh." First up: Ecstasy.
---
"There is no evidence that having pill testing available results in increased illicit drug taking," ACT Health Minister Meegan Fitzharris said. "Pill testing means young people who are considering taking drugs can be informed about what's really in the their pills and how potent they are. And it creates an opportunity to remind them of the risks before they make the final decision to take a drug."
However, the ACT Liberal Opposition has slammed the move. "The ACT Government is pushing pill testing under false pretences," Shadow Attorney-General Jeremy Hanson told VICE. "Research shows, and the Government has confirmed that it is aware that mobile analytical pill testing cannot detect all chemical elements in synthetic drug... If a festival goer takes illicit drugs under the false apprehension that they are safe because they have been tested and those drugs then cause harm; that will be on this Government's head."

Beyond hosting the Australia debut of pill testing, Spilt Milk will feature performances from Lorde, Remi, Sampha The Great, Dune Rats, and King Gizzard and the Lizard Wizard. The festival will take place 25 November at Canberra Park in the ACT.
Follow Maddison on Twitter