There's not much about Kayleb Duckett on the internet. Just one or two blog posts about his 2015 debut Blue Memory, a lo-fi mishmash of psychedelic pop, crooning saxophones and wobbly synths.
But the 20-year-old New Zealander has been hard at work, starting Dippy Cow Recordings with his friends, and chipping away at a new release called Twins. The latter is a far more experimental venture compared to Blue Memory, where Duckett breaks structure apart to create songs that either meet at the middle or split off like a road fork. For something recorded in the middle of a poster-clad, knick knack-filled living room turned studio, everything sounds big.
Take "Summer", a track from the forthcoming album, thats sounds like some amazing amalgam of Ween, Ariel Pink and Kevin Parker shacked up in Wellington share house.
Kayleb had some time to chat to us in between cruising around Wellington, so we could get to know him a little better.
Noisey: Why the change in sound for Twins?
Kayleb Duckett: Recording songs at home gives me the freedom to go as wild as I want. After Blue Memory I just kept experimenting as I have been from the start. Twins is a lot more collaborative too. So many of my friends played on Twins. My friend Bobbi plays saxophone on a few of the songs and all the tracks have at least a couple of my friends playing something. The kind of stuff that I can't play - flute, erhu, dulcimer etc.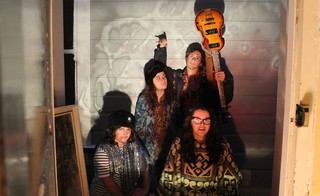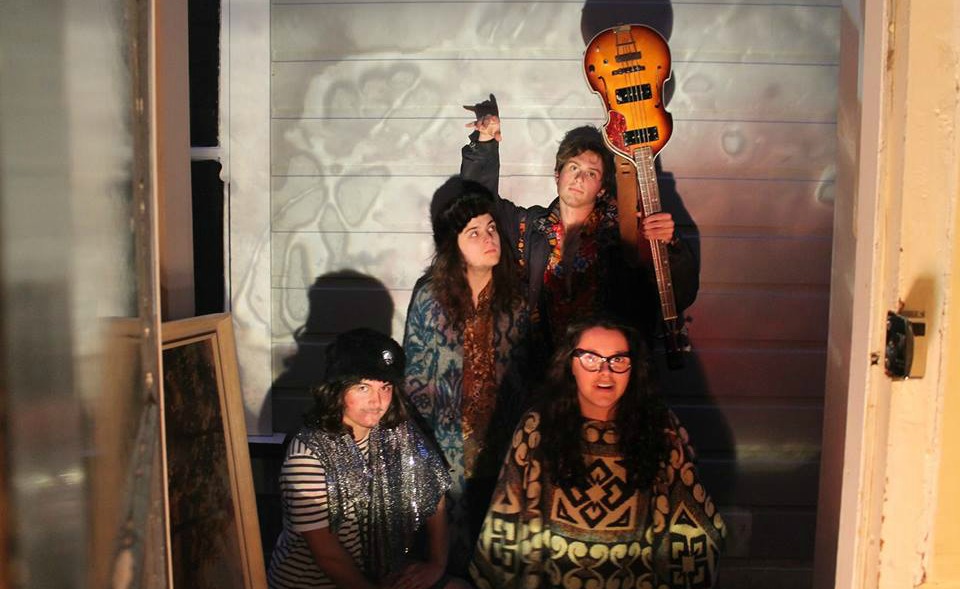 Was there anything you were listening to that inspired the change?
I've been really getting into those lush Beach Boy harmonies, their sincerity, and their sweet, sweet melodies, so they probably influenced the harmony here or there.
How did you get your neighbour to play erhu on your album, and what are your other neighbours like?
I sometimes hear him playing erhu from my backyard, it's just so beautiful. I went over and asked him to come record. His wife came and translated Chinese for us, it was a cool experience. My other neighbours include a guy who wears a hi-vis every day and I have never seen him wear shoes. He lives next door. I also live next door to a lady who is 100 years old.
What's it like having a recording studio smack bang in your living room?
Yeah, it's so great to live in a time where home recording is so accessible. It really allows for bold creative endeavours because you can literally record in your underwear. We have a pretty basic set up here but it's all part of the charm. I was mostly just recording myself or two people at a time. A lot of the sounds on the album are from recordings I made with a little field recorder. You can hear stuff like my little sister's voice, people talking, dogs barking etc.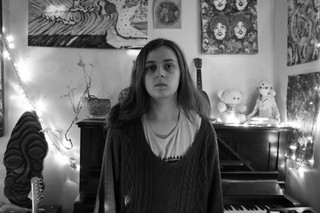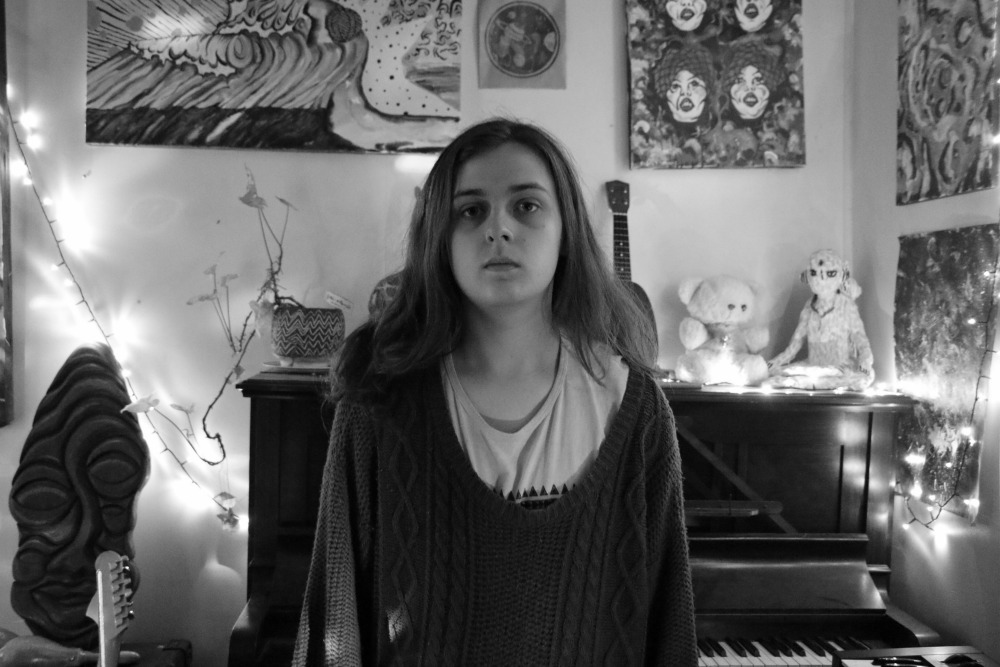 How important are the people you surround yourself with to your music?
Immensely. I love my buds so much.
Is Wellington a good place to make music?
Yeah, it is. It's a real melting pot of styles here. I don't know much of a scene though other than what my friends and I do.
What are your goals for the next few years?
Well, I'd like to keep exploring and creating new things. The unknown is pretty exciting to think about.