Dealing With Human Shits With DUAL
One of the Auckland duo works at a sewerage treatment plant, the other in a bar.
Jamie Pyne works at a sewerage treatment facility. When he's not being a poo plant technician, the Aucklander makes music with his buddy Maurice Miller, who as a bartender also has to deal with shits – drunk and belligerent customers. As DUAL the duo started 2016 gigging at their local watering holes and strip clubs. They ended the year on the discovery stage of Rhythm & Vines, New Zealand's biggest music festival.
The self-confessed introverts say they're looking forward to the day when their music can pay the bills. But while they set their sights on bigger stages these schoolmates return to fulfil their civic duties; by processing your faecal matter and serving you a cold one.
NOISEY: So it's really from the sewer to the stage.
Jamie Pyne: [laughs] Yes, with a shower in between.
What do you do there?
Jamie: We have to do these different checks, release gases from these machines, make sure the machines are running, water blast stuff.
Maurice Miller: He gets paid to have a shower after work.
Jamie: Yeah, half an hour paid shower.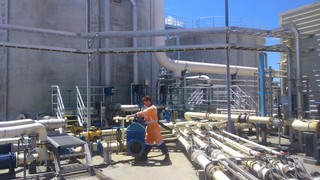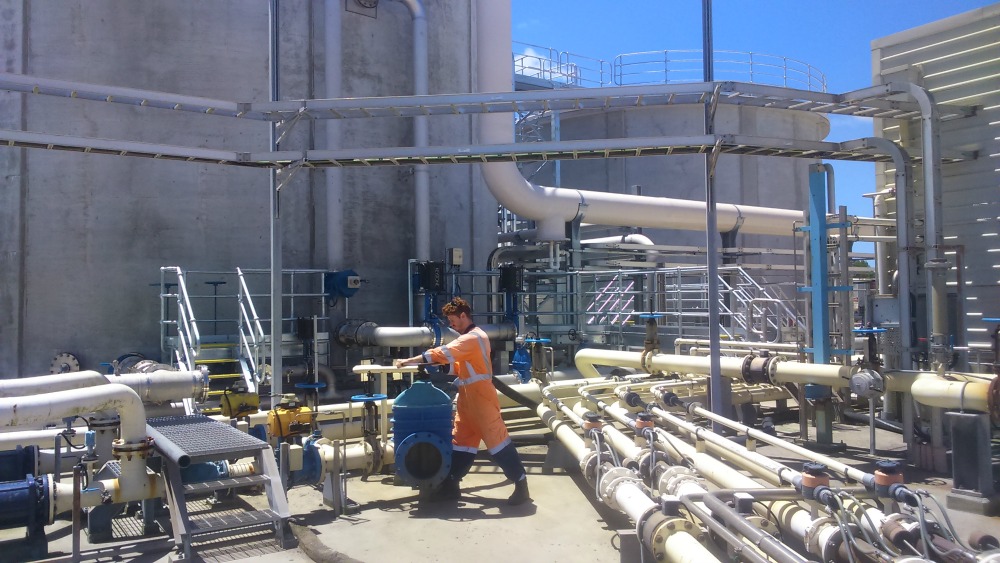 What's it like?
Jamie: There are a lot of perks and cool people. Every lunch we're out doing cross fit. We're gaining and losing people for lunchtime Xfit but still out there every lunch.
Maurice, do you deal with shit too?
Maurice: [Laughing] I'm actually unemployed at the moment, I resigned from my job in December last year which was in the hospitality industry; I was a barmen and event manager. Although I am now landscaping and such - enjoying the summer sun.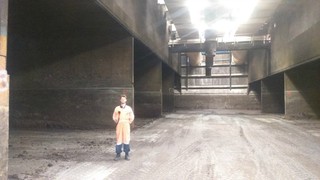 How did you cross paths?
Jamie: We were in school together and bonded over Tame Impala. We started a band with mates to be like them.
Maurice: Yeah, the band didn't really stick together and we wanted more creative control over the music so it's just the two of us now.
Did you go to university?
Maurice: I studied audio-engineering for a year. Then I went to university to study a bachelor of arts. I didn't end up finishing it, wasn't the right time for me. So I went travelling in my third year and never went back
Jamie: I've got a bachelor of science, I studied Geology. I've got many hidden depths, you'll come to find [laughs].
I didn't expect that
Jamie: Well, that's how I got the job at the shit plant.
Maurice: Yeah I think he's playing it down - he's got his lab coat and those little squirter things - pipettes.
Do your day jobs influence your music?
Maurice: I think it definitely helps - you can't be doing music all the time. Well, you can but having a normal life with normal experiences helps you creatively.
Jamie: When you're doing mundane stuff it inspires you to not want to do that your whole life.
I'm guessing playing at Rhythm and Vines gave you a taste of a better life then. Did you rub shoulders with any of the headliners?
Maurice: Maybe in our heads.
Jamie: We felt too uncool to approach them. Kimbra is surrounded by her entourage
Maurice: Kimbra smiled at me quite a few times, though. I'm a big fan of her sound and of course her voice… who knows maybe we will work together one day.
Jamie: [laughing] Kimbra's going to see this and go wtf?!
What's in store for DUAL?
Maurice: We have our EP coming out in the next few months which we've been sitting on for yonks and can't wait to get it out, we've already released a few songs from it as well as our first music video.
Jamie: We're being ambitious and telling ourselves we'll have our first album out by next summer.
And maybe talk to Kimbra.
Maurice: [Laughs] yeah... I wanna settle down
Jamie: But love is a two way street?
Check out DUAL on Soundcloud and follow them on Facebook