Sex Tourists. Image: Carmen Juarez
A few years ago while rummaging through a recycled garbage shop in Marrickville, in Sydney's inner west, Jaz Brooking came across a dual tape deck. After making a purchase she was soon asking bands if they'd be keen to release tapes with her.
A label was born.
Brooking's first release was Live At The Fab Shack, a cassette from her own band Destiny 3000 and 17 releases later (with many more on the way) Paradise Daily Records, or PDR, has become one of the most exciting and diverse labels in Australia.
With an acute and eclectic ear Brooking has released a range of music from the dark pop of Orion, the shouty punk of Red Red Krovvy, Dry Finish, Weet's bruised R&B and the haunting beauty of Ela Stiles' experimental pop.
And while acts such as Lakes, Kitchen's Floor and Garbage and the Flowers hail from Brisbane, Melbourne and Wellington respectively, Paradise Daily has maintained a sharp focus on Sydney bands amd music. While there has been much recent talk focused around Sydney's lock out laws and the lack of opportunity for live music, Brooking with PDR and her semi-regular label showcases has helped Sydney develop into one of the more interesting and diverse music scenes in Australia.
Up until now a purely a cassette label, PDR is set to move out onto vinyl with upcoming releases from The Rangoons and Sex Tourists.
We had a chat to Jaz about the label.
Noisey: Was Destiny 3000 your first band?
Jaz Brooking: The very first band I was in was a crappy punk band in high school but the first actual band that I played in that was playing shows and whatever was J.E.M. in 2012 and 13 with Ellen Pearce and Millie Hall (Destiny 3000 + LA Suffocated). When I was thinking of a password for the J.E.M. Soundcloud account I came up with Destiny 3000 and not long after that was when we started Destiny 3000.
What is the current status of Destiny 3000?
I'm not quite sure of the bands current status. I reckon it's safe to say we wont be playing anytime soon though. We haven't played a show or even jammed since we got back together to play the 7" launch back in 2015. We recorded an album two years ago and its just sitting there on a mates computer unmixed and unmastered. I want to speak to the rest of the girls about maybe putting it out through PDR one day if they're keen.
Why cassettes? Is it because of price and ease?
Yeah, it's definitely a big part of why I've mainly been putting out cassettes, but they also just sound and look really bloody good too. When I first started the label there was no way that I could afford to put out records or to even get the tapes made at a legit place.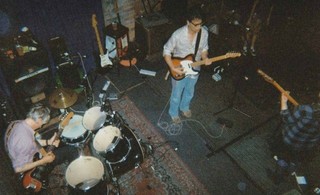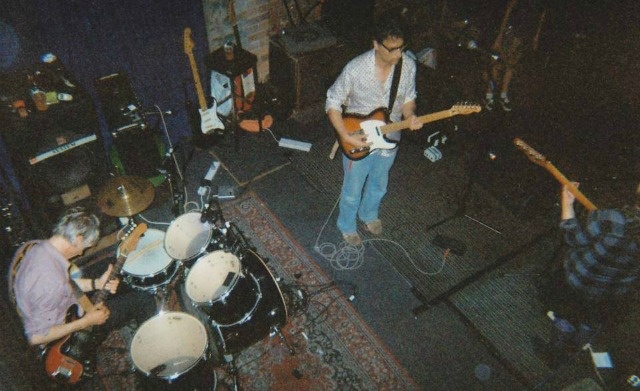 Garbage and the Flowers: Image: Supplied by Paradise Daily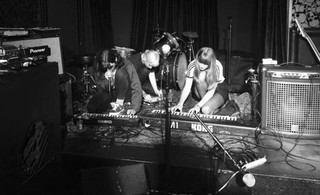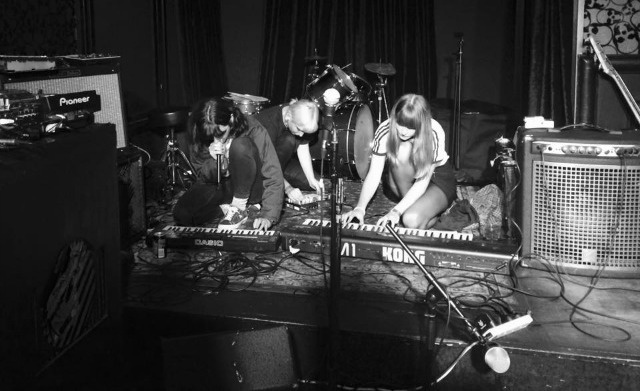 L.A. Suffocated. Image: Jaz Brooking
You are now moving into vinyl. Why that decision?
No decision really. I've always wanted to put out records. I think a lot of people think that PDR is a tape label but I've only been doing tapes cause it was all I could really afford. It's a record label that started off with about 30 bucks and a bunch of blank tapes.
How did the Paradise Daily fundraiser last week go?
Yeah it was great, I think everyone had a lot of fun. Everybody seemed pretty happy which was really nice to see. All the bands played really fucking well. I'm pretty excited about all the releases coming soon from the fundraiser line up too.
That Portugal Maderia Club sounds rad.
Yeah, it's great. Max Easton [Point Being/Dry Finish ] really opened up the doors for us when he put on that Kitchen's Floor, Housewives, Bitter Defeat and Abigail And Daisy show there a few months ago. Upstairs in the ball room where we had the fundraiser it almost kinda feels like you're at a high school dance or something.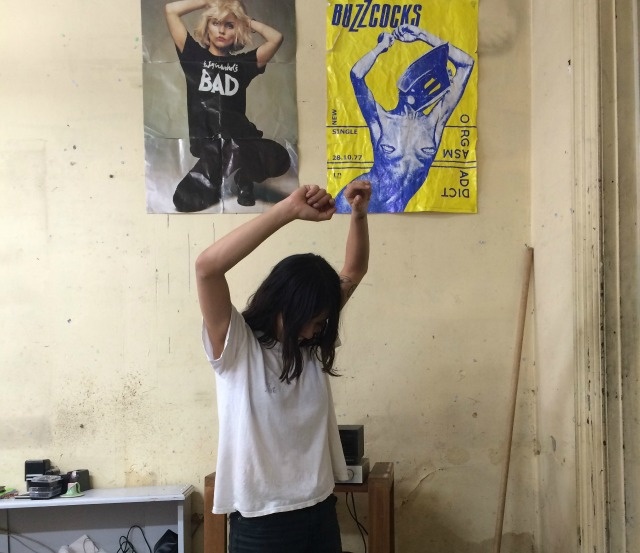 Jaz Brooking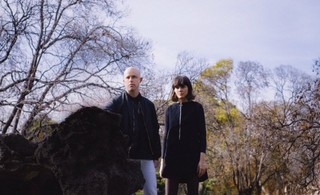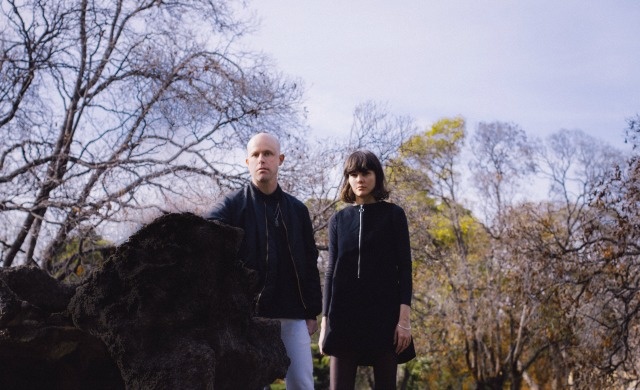 Lakes. Image: Andrew Gove
Your releases are quite diverse. What do you look for in an album or band? Are you getting requests to put releases out?
Yeah, I like a lot of different kinds of music so theres not really a code or whatever that I stick to when it comes to putting stuff out. It's usually just me seeing or hearing a band and loving it and then asking if they want to put something out and thats it really, the rest is up to them. Yeah, occasionally people write to me asking about putting something out on PDR, I never know what to say, I like to see bands live and get to know them first. I don't want to accidentally put out some sex pests music or something.
What are the toughest things about running a label?
Getting the money together for all the releases, especially when it comes to vinyl and also getting stores to stock stuff. Most stores usually pass when it comes to PDR releases because they've either never heard of the bands or aren't into stocking cassettes.
The store was run from your home at various locations. What were the pros and cons related to that?
Yeah, kind of. More like running a home from the store. Millie Hall (Destiny 3000) and I lived in the back room for a while at one of the shops I had on King St. It was pretty shit. We had to go up to 475 where the rest of Destiny 3000 lived to have hot showers and cook food etc. I lived above one of the shops I had ages ago on Parramatta Rd with Dean Adam (Housewives) and a couple of other friends but the rest of the shops I tried to keep separate from my living space.
Sydney music seems to be kicking arse at the moment and PDR seems to be a big reason for that.
I think that Sydney bands have always been smashing it. I don't think it has anything to do with the label whatsoever. There just happens to be a lot of talented people in Sydney making really good music at the moment.
Coming soon on Paradise Daily:
The Rangoons 'CBT Asulum' 7"
The Garbage and the Flowers 'Call out the Dogs / Elisabeth' CS
Video EZY/WDK Split CS
Sex Tourists 12"
Ela Stiles-'Molten Metal' 12"
M.O.B 'Australiens' CS