Remembering the Elvis Presley Remix That Somehow Changed Culture
Fifteen years later, the big beats of Elvis vs JXL's "A Little Less Conversation" still rings on.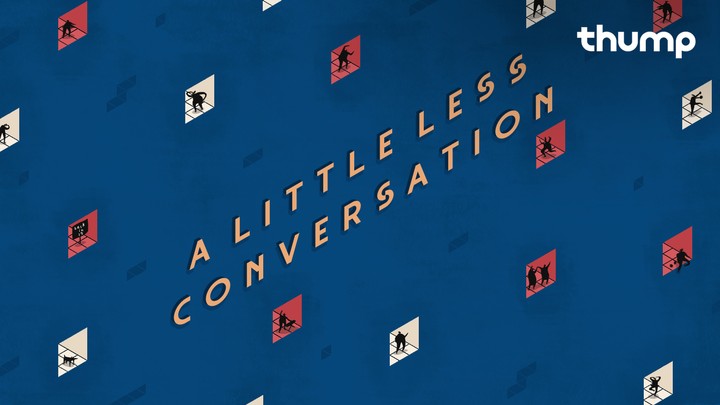 This post appeared originally on THUMP UK.
In the churning tumult of the present, it can be easy to forget the past. It can be easy to forget the ephemera we held dear, the stories we told, and the music we danced to. It can be easy to forget that for a solid year in 2002 the most commonly heard song in the world was a big-beat remix of an Elvis Presley record.

It all started with the upcoming World Cup, a Nike commercial, and a Dutch producer who became the first artist outside of the Elvis Presley estate authorized to remix one of the King's songs. The resulting work—a bombastic reimagining of "A Little Less Conversation"—was a number 1 in Britain, before becoming a top ten hit in a further 17 countries, hitting the top spot in at least 10 of them. It soon became a goal compilation staple, gaining further notoriety on the official soundtrack albums of movies like Shark Tale and Bruce Almighty. Its legacy is wide-reaching and varied; it revitalized London's lindy hop scene, was the campaign song for George Bush's 2004 re-election trail, and arguably provided the sonic template for the I'm a Celebrity Get Me Out of Here theme tune.

To honor the 15th birthday of a track that says more about 2002 than David Sneddon ever could, we've asked some of our favorite writers to reflect on the song's importance. How Elvis vs JXL shaped them, and in turn, shaped the world we live in today.
Continue reading on Thump.