Old magazines and books gave their lives for hand-cut stop-motion collages in this colorfully composed music video. It's for San Francisco band The Seshen's latest single "Colors Collide" and was directed by animator and collage artist Jesse Cafiero. "My goal while creating the video was to make the viewer feel like they had entered a unique visual world," Cafiero tells Creators.
The video features singer Lalin St. Juste amongst the surreal imagery, with Cafiero shooting scenes of her singing and then printing out frames to use as cutouts.
"We felt that collage would be a beautiful art form that would extend the feel of the song." the band tell Creators. "We wanted something that felt both old and new, shifting through time and place. The song is about illusions and quest, searching for a place that is beyond the physical realm."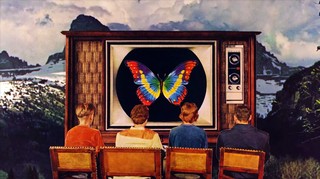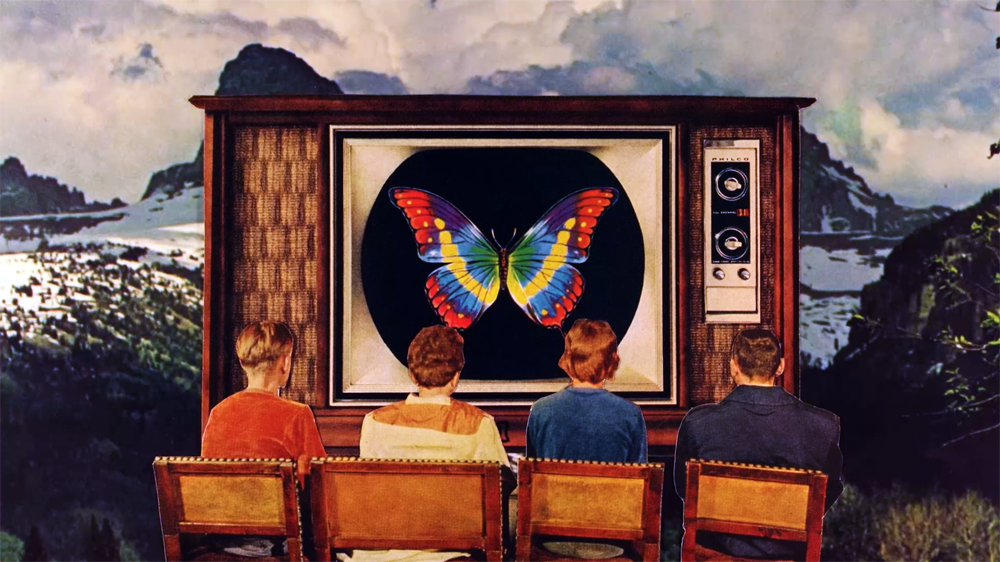 Cafiero shot the video with a camera overhead while he positioned the various visual components, shooting photos frame by frame in the traditional way for stop-motion. "It's a bit time consuming but I really love the imperfections that come up with animating this way," notes the director. "It has a slightly chaotic feel and to me really feels like the video is a living thing."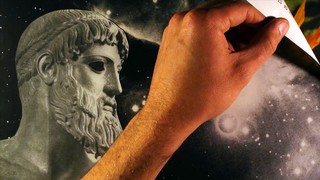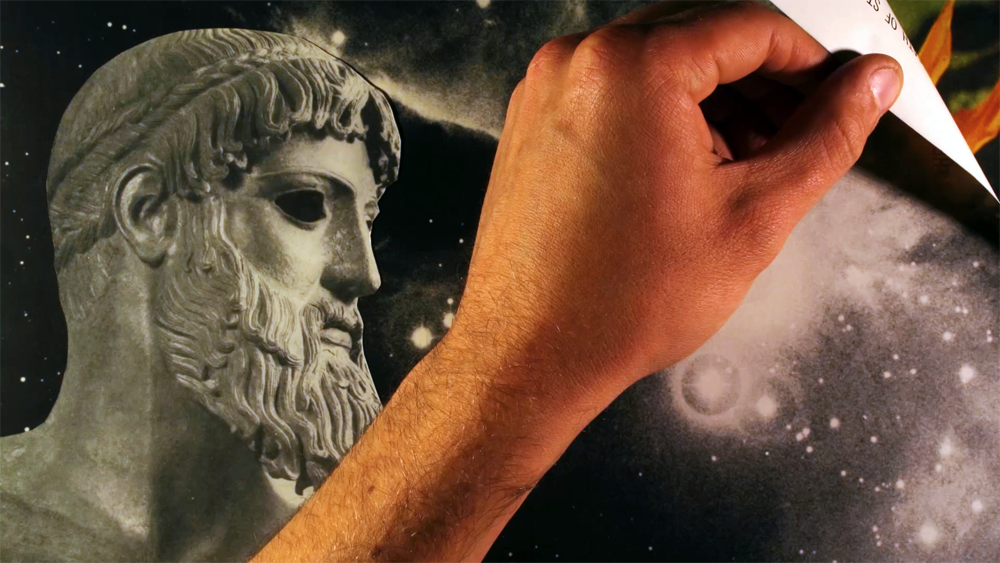 The video features a dream scenario, so using stop-motion adds a certain hypnagogic sensation. Miles Davis' album cover for Bitches Brew was also used as a visual reference, mentioned to Cafiero by the band, while the artist notes that the mellotron sound that begins the track also had an influence. "I'm a big fan of the instrument and it has a darkness in its tone that matches really well with my aesthetic." he notes.
Check out the "Colors Collide" music video below.
You can buy or stream "Colors Collide" by the The Seshen here. Find out more about the band at their website. See more of Jesse Cafiero's work at his website or Instagram.
Related:
Cut-Out Collages Turn Medical Magazines into 'Lord of the Flies' Characters
Digital Flower Collages Capture Anti-Trump Protest Chaos
Ghostface Killah and Wax Tailor Get Animated in Paper Cut-Out Music Video