With the Academy Awards on Sunday, much of the industry is myopically focused on an Oscar race between La La Land and Moonlight. Perhaps overlooked is one of the most challenging, yet elegant, films in recent memory: Dutch director Paul Verhoeven's French feature, Elle, starring Isabelle Huppert as its complicated heroine. In December, Creators sat down with Verhoeven, 78, at the 2016 Marrakech Film Festival, where the iconoclastic director received his first lifetime achievement award. As the only uncensored film festival in the Middle East, Marrakech honored not only Verhoeven's work, but his audacity and willingness to challenge cultural and political norms.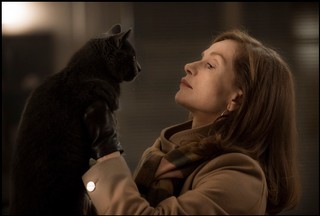 We met for an hour-long conversation in the lobby of his hotel and sat, surrounded by orange-blossoms, in velvet Moroccan chairs. Casually dressed in pastel blue shades and grey sneakers, Verhoeven reflected on his unflinching representations of the darkest elements of human nature: violence, depravity, depression. "If you compare my Dutch movies with my American ones, there is a big difference," Verhoeven said. "Even Elle, basically, is in continuation with my Dutch movies. However there is no continuation with my American films."
Elle is about the CEO of a video game company who is attacked and raped in her home by an unknown assailant. Rather than report the crime to the police, Huppert's character takes vengeance into her own hands, resolutely tracking the man down and drawing them both into a curious and dangerous tête-à-tête. In January, the film won the Golden Globe for Best Motion Picture—Foreign Language, and Huppert won for Best Performance by an Actress in a Motion Picture—Drama. She's also nominated for the Oscar for Best Actress in a Leading Role.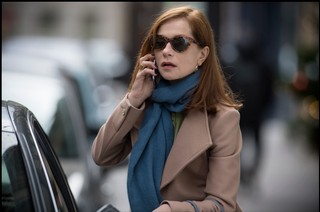 As Verhoeven suggested, Elle is a departure from his other films. Over the course of his 40-year career, the director has leapt from European art house to Hollywood and back again. While an early feature, Turkish Delight (1973), is considered one of the most important films in the history of Dutch cinema, he is best known in the United States for his brash, alt-Hollywood science fiction films Robocop and Total Recall. "It is not that I grew up thinking that I would do a movie like Robocop," he said. "I was certainly thinking of making movies when I was 16 or 17 about Alexander the Great or perhaps Che Guevara, but not about Robocop. I would have preferred to stay in Holland. I was not like my friends, who in film school already wanted to have a career in Hollywood. It is my wife Martine who convinced me to go to the United States, because my movies were too controversial in Holland and I couldn't find funding anymore."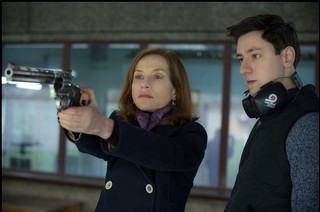 The Verhoeven I met was aware and appreciative of the small evanescent pleasures we often overlook, like the warm, orange-scented breeze around us. Often flanked by Huppert, Verhoeven graciously attended all the festival's functions and side events, floating from parties to the iconic Mamounia Hotel to a masterclass for young film students. In her speech, presenting his lifetime achievement award, Huppert said of Verhoeven, "You gave me confidence to go beyond my own limits; that is what a great director does… I love you, because of your freedom, immense talent, and singularity that is so essential to cinema."
I found the auteur to be honest and humble, taking his involvement in the cinema industry with much hindsight. "It feels great to receive an award and helps perhaps make the next movie. But from an existential point of view, it has no value," he said. "I would give all my movies in exchange for ten more years of my life."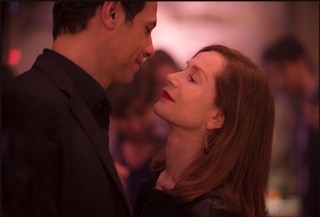 Tune in to the 89th Academy Awards on Sunday, February 26, where Elle star Isabelle Huppert is nominated for Best Actress in a Leading Role.
Follow Salima Yacoubi Soussane on Twitter: @salimay.
Related:
Morocco Is Hosting a Massive Festival of International Cinema
Miami's Weirdest Film Festival Celebrates Coral Orgies, Death, and the #NOBROZONE