Top image via YouTube

Last night's Grammys really had us scratching our head. To be fair, most things do when you're the hosts of Who? Weekly, a semi-popular podcast based on the conceit that people are either Thems— I know them!—or Whos— Who are they? Our goal is to shed light onto the various people you see in the tabloids while you wait in the supermarket check-out aisle, sure, but we're finding that the Who dilemma extends beyond tabloids and into all facets of pop culture. Especially music.
Music changes quick—artists come out of nowhere to win big awards, genres create bubbles in which stars become famous in their own circles (see: much of country music), and the Best New Artist award is often awarded to someone who isn't really "new" at all. It's weird! And sometimes it's a silly! But that doesn't mean we can't dig in and decipher some of these truly confounding Grammys notables, some of which you already know, and others that you don't. But if you did find yourself asking "who?" last night, we're here to (hopefully) make some sense of things. Because obviously recognizing celebrities and garden variety famous people is very important business.
Joy Villa
Who? Joy Villa, or "Princess Joy Villa" is a singer who appeared on the Grammys red carpet sporting a political statement. But not the Not My President-slash-#resist statement you might've expected—the other one. She revealed a Andre Soriano-designed gown that read "Make America Great Again" on the front and "Trump" on the back.
But, who ? Uhh,Princess Joy Villa is a "model, vegan health coach and author," as she writes on her website. She also released songs called "Get Your Freedom" and "Vagabonds" (both of which were not nominated for Grammys). She's also a Scientologist and is married to a Danish photographer named Thorsten von Overgaard. She has a new e-book called "Meat, Dairy, and Eggs Replacement Vegan Guide." It's free on her website, which still doesn't seem worth it.
Do I need to know her? No.
Girl Crush
Who? The girl who wore the balloons dress on the red carpet. Yes, she looked like a ball pit.
But, who ? A singer-songwriter whose song "Pillz" "went to no. 1 on the global dubstep charts," or so she claims on her website. (There are global dubstep charts?) She's also done a duet with—you guessed it!—Princess Joy Villa. It's terrifying.
Do I need to know her? No.
Katharine McPhee
Who? She and The Chainsmokers presented Best Rock Song; she wore a "low cut dress".
But, who ? She was the runner-up on the fifth season of American Idol, and has released four albums since. She also starred on the short-lived (but fan favorite) Smash and is currently on a show called Scorpion. (Is Scorpion on CBS, the same network as The Grammys telecast? You got it. Is Scorpion about actual scorpions? No idea.)
Do I need to know her? Do you watch CBS? Then, sure!
Pentatonix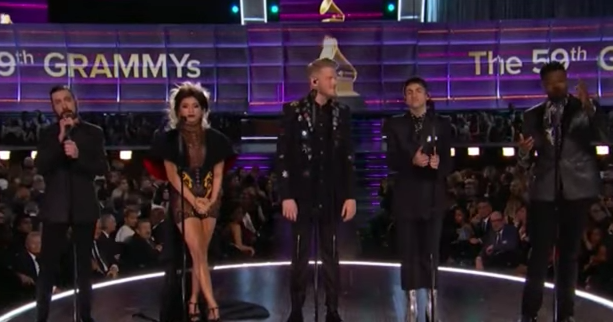 Who? Last night they sang a short Jackson 5 tribute and won a Grammy (their third!) for a collaboration with Dolly Parton.
But, who? Avi Kaplan, Scott Hoying, Kirstin Maldonado, Kevin Olusola, and Mitch Grassi – an a cappella group that got their start on YouTube, obviously, and became famous largely because Pitch Perfect fans need their aca-fix between sequels.
Do I need to know them? Doooooo you like a cappella?
Tori Kelly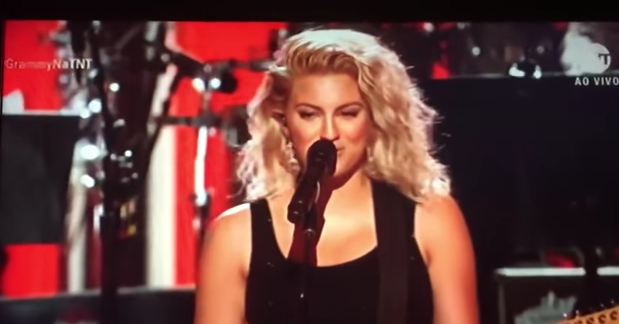 Who? Singer, songwriter, nominated for last year's Best New Artist award. (But didn't win.) She helped in last night's Bee Gee's tribute, performing "Tragedy" with Little Big Town.
But, who ? You might know the song "Nobody Love" off Kelly's debut album, Unbreakable Smile. Or "Should've Been Us"? She's represented by Scooter Braun at Capitol Records, so you'll probably hear more and more and more from her soon.
Do I need to know her? Yes!
Twenty One Pilots
Who? They accepted their award for Best Pop Duo or Group Performance pantsless because they used to watch the Grammys pantsless and said if they ever won one, they would do so...pantsless.
But, who ? Two guys, both not actual pilots—they had two huge songs, "Blurryface" and "Stressed Out" and they might sound familiar because they're on the Fueled By Ramen label—the same guys that brought you bands like Panic! at the Disco, Fall Out Boy, and Paramore.
Do I need to know them? Depends on how you feel about the future of rock 'n' roll.
Lukas Graham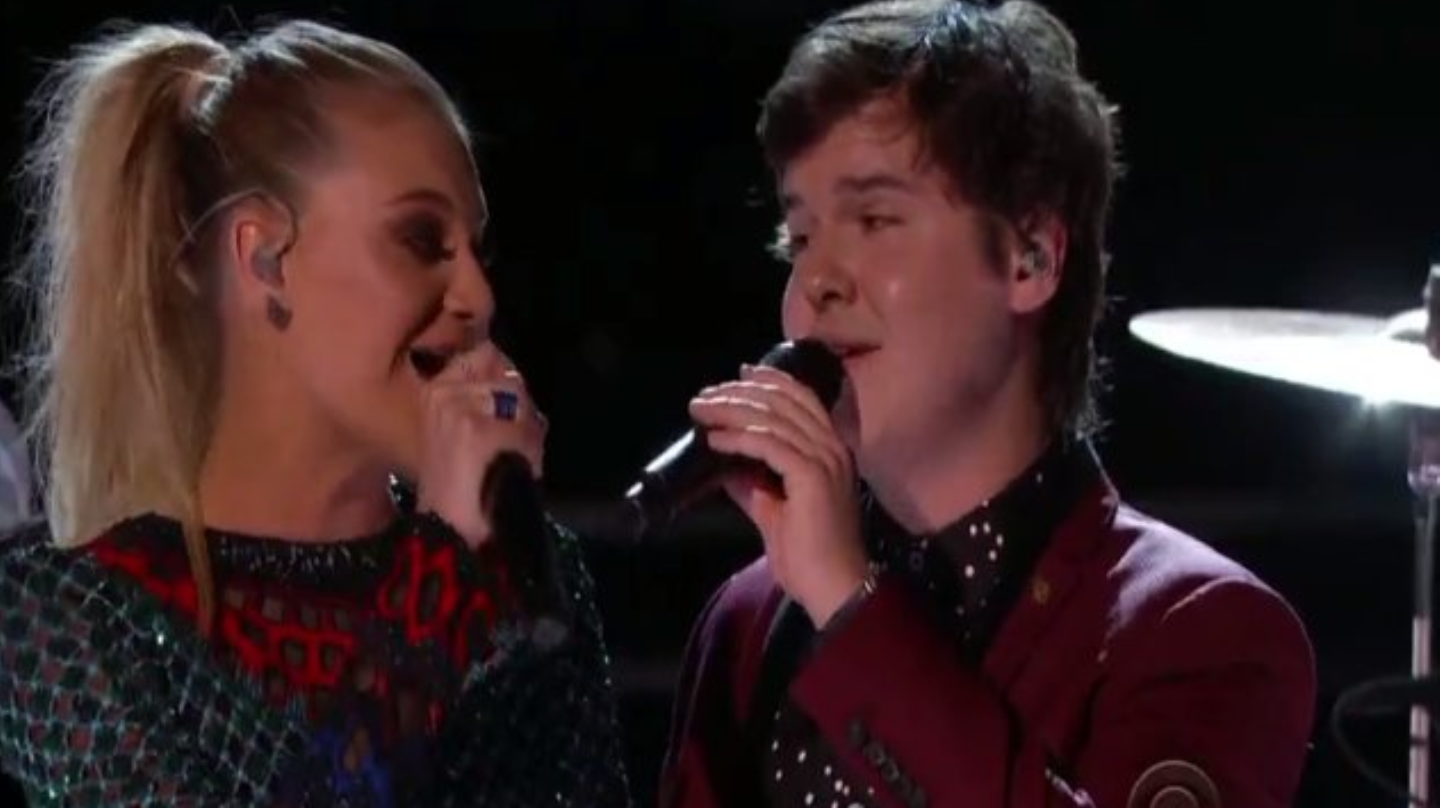 Who? The "7 Years" band was nominated for two Grammys and performed alongside fellow Who and country artist, Kelsea Ballerini.
But, who ? Before you jump to understandable conclusions, please note that no one's name is actually Lukas Graham. The lead singer's name is Lukas Forchhamme (close!), but Lukas Graham is a band, not a person, and consists of: Lukas, Magnus Larsson Mark Falgren, Kasper Daugaard. From Denmark, the lead singer grew up in famed Copenhagen autonomous neighborhood, Freetown Christiania.
Do I need to know them? Sure.
The DNCE people other than Joe Jonas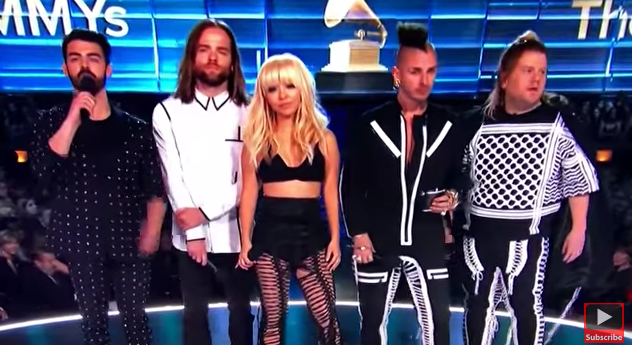 Who? Jack Lawless, Cole Whittle, and JinJoo Lee. They presented an award.
But, who ? Jack and JinJoo both played for The Jonas Brothers, and Cole was the bass player for Semi Precious Weapons.
Do I need to know them? Not really... Even if you like "Cake By The Ocean".
Maren Morris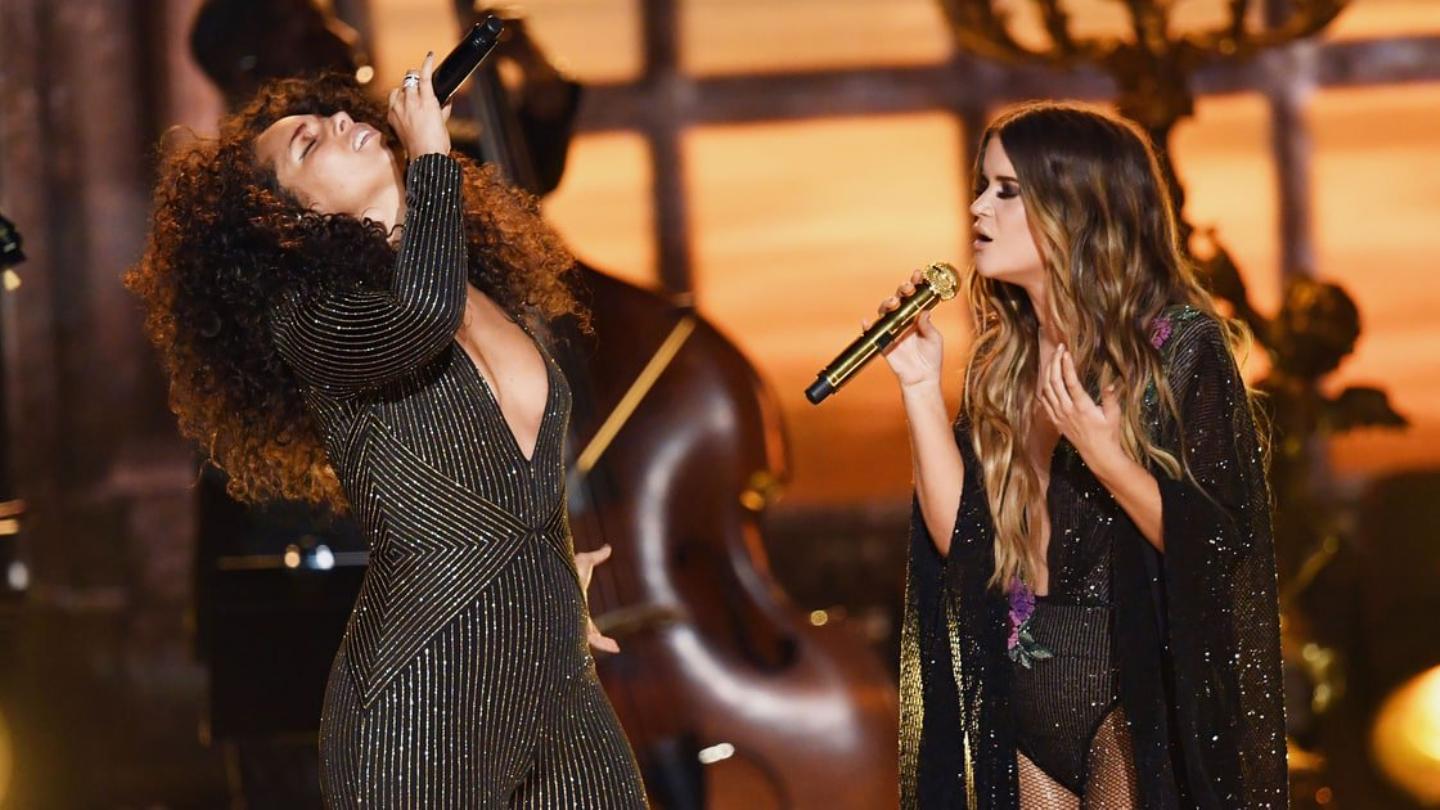 Who? Nominated for four Grammys last night, Morris took home a big one: Best Country Solo Performance, for her song, "My Church". She also performed one of her own songs, "Once", alongside Alicia Keys.
But, who ? Her album, Hero, is a big deal amongst country fans.
Do I need to know her? Yes!
Carly Rae Jepsen and Lil Yachty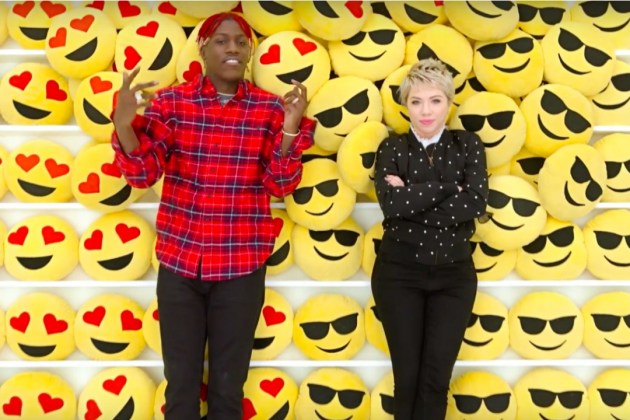 Who? Did you mute the commercials last night? Well, you might've missed Carly Rae and Lil Yachy's music video/Target ad: a duet of the Rob Base & DJ E-Z Rock classic, "It Takes Two". It involved many, many red shopping carts. (And Mike WiLL Made-It!)
But, who ? Both breakout fan favorites in their own right, Carly Rae Jepsen made 2015's critically-beloved Emotion (and it's b-side follow up) and Lil Yachty was signed to Capitol Records last year after his debut EP, Summer Songs.
Do I need to know them? Of course! Hopefully, these two will appear on the actual Grammys next year, not just in the ads. (No shame, though! Get paid!)
Images via Twitter and YouTube
Bobby and Lindsey are co-hosts of Who? Weekly. You can listen to it here, and follow along with the show on Twitter.