Good Morning's "Escalator" and "Mirror Freak" Will Make Your Day
Their debut album 'Prize // Reward' is out May 11 on Bedroom Suck! And the first two songs from it are beauties.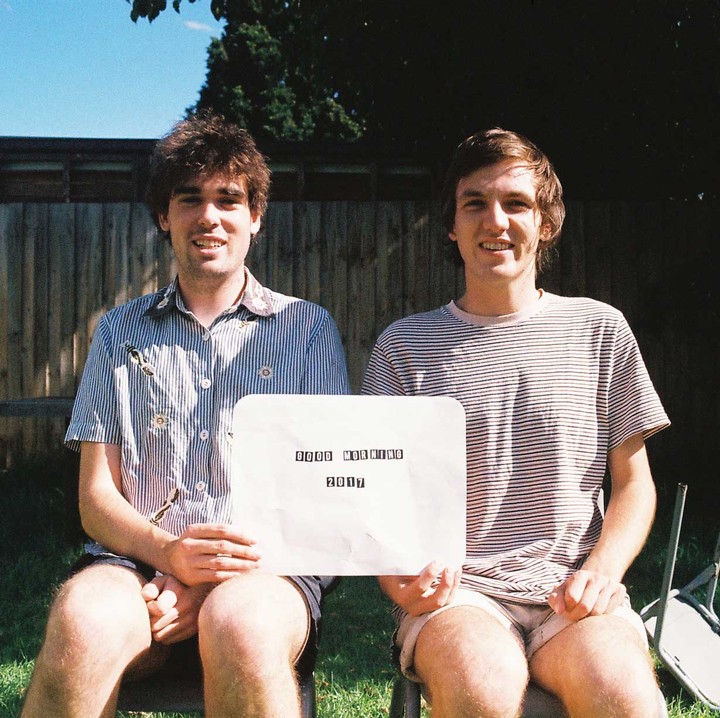 Good afternoon! Good Morning, the Tyler, The Creator-approved Melbourne duo comprised of Stefan Blair and Liam Parsons, have announced their debut album Prize // Reward with the release of two new tracks, "Escalator" and "Mirror Freak". Forget AM or PM—if you know their EPs Shawcross and Glory (released independently then re-issued by Bedroom Suck last year) this news should be enough to make your entire day.
Expect dreamy guitar pop written around Lorne beaches and suburban shopping plazas. And there's a fair bit of saxophone on the record too, courtesy of Stefan's dad Glenn. Nice one Glenn! "Mirror Freak" is straight-up garage rock, and "Escalator"––which is not about the escalator related crisis in Turkey today––is about having a panic attack in a shopping centre. Relatable! Recorded over two years in five different houses, these songs meander, but in a cruisey and candid way. Good Morning are taking their time, and it feels good.
The rest of the album is out May 11 via Bedroom Suck. Check out the tracks below, and pre-order Prize // Reward here.
Follow Kat on Twitter.