in a still from the trailer for A Fantastic Woman.
The most beautiful thing about the first 15 minutes of Una Mujer Fantástica (A Fantastic Woman) is that the couple at the center of the film's narrative—one a transgender woman named Marina (played by trans actress Daniela Vega), the other a much older man named Orlando—seem to exist, at least for a few moments, outside the pressures and prejudice of society. As the film opens, we find Marina celebrating her birthday with a date night and dinner, dancing, a little ordinary lovemaking. Maybe you entered the theater having read headlines that pit Marina as a sole force against a "bigoted world," or scenes rife with "grief and otherness"—and while those will come, it's refreshing to walk into a world where Marina's life and relationship are all but normal, where they simply exist.
Una Mujer Fantástica made its Oscar-qualifying theatrical debut Friday, a short run to gain eligibility as the Chilean entry for Best Foreign Language Film at the 90th Academy Awards. (It will return for a longer theatrical run next year.) I was able to see it at its Mexican premiere at the Los Cabos Film Festival, where it screened alongside other LGBTQ films that have made 2017 one of the most exciting for queer cinema in a while, like Beach Rats and Thelma. But Una Mujer Fantástica's reviews thus far, which almost uniformly laud Vega's performance as the film's white hot center, cement it as a standout among them—and have snowballed into buzz that she could be the first openly transgender actress to be nominated for an Oscar in history. That would not only make history at the Academy Awards, but it would mean a bounding leap for transgender representation in mainstream cinema, not to mention an unexpected victory from a place as conservative as Chile.
The film follows Vega's character through the aftermath of her lover Orlando's death from a serious illness. Orlando's family, however, suspects it was a murder—with Marina as culprit, after Orlando's wealth and material assets. She endures interrogation at their hands rife with hate speech and discrimination, and the film uses the conflict to tackle the polarizing isolation of transgender living, particularly in Chile, where there is little government or cultural support for the trans community.
That's made clear by the onslaught of microaggressions and harassment Marina endures as the film goes on. In one scene, police officers mistake her for a sex worker, reflecting a reductive stereotype; in another, hospital staff ask for her "real name," as in her birth name or deadname. Marina is later banned from her own lover's funeral, and when she shows up in defiance, she faces an ugly uproar from those there. But while the film dives headfirst into the experience of transgender womanhood, it's also rooted in the realism of a tragic love story and the complex, resilient personality of its title character.
---
Watch as Broadly followed Danica Roem on the road to becoming the first transgender person elected to state legislature: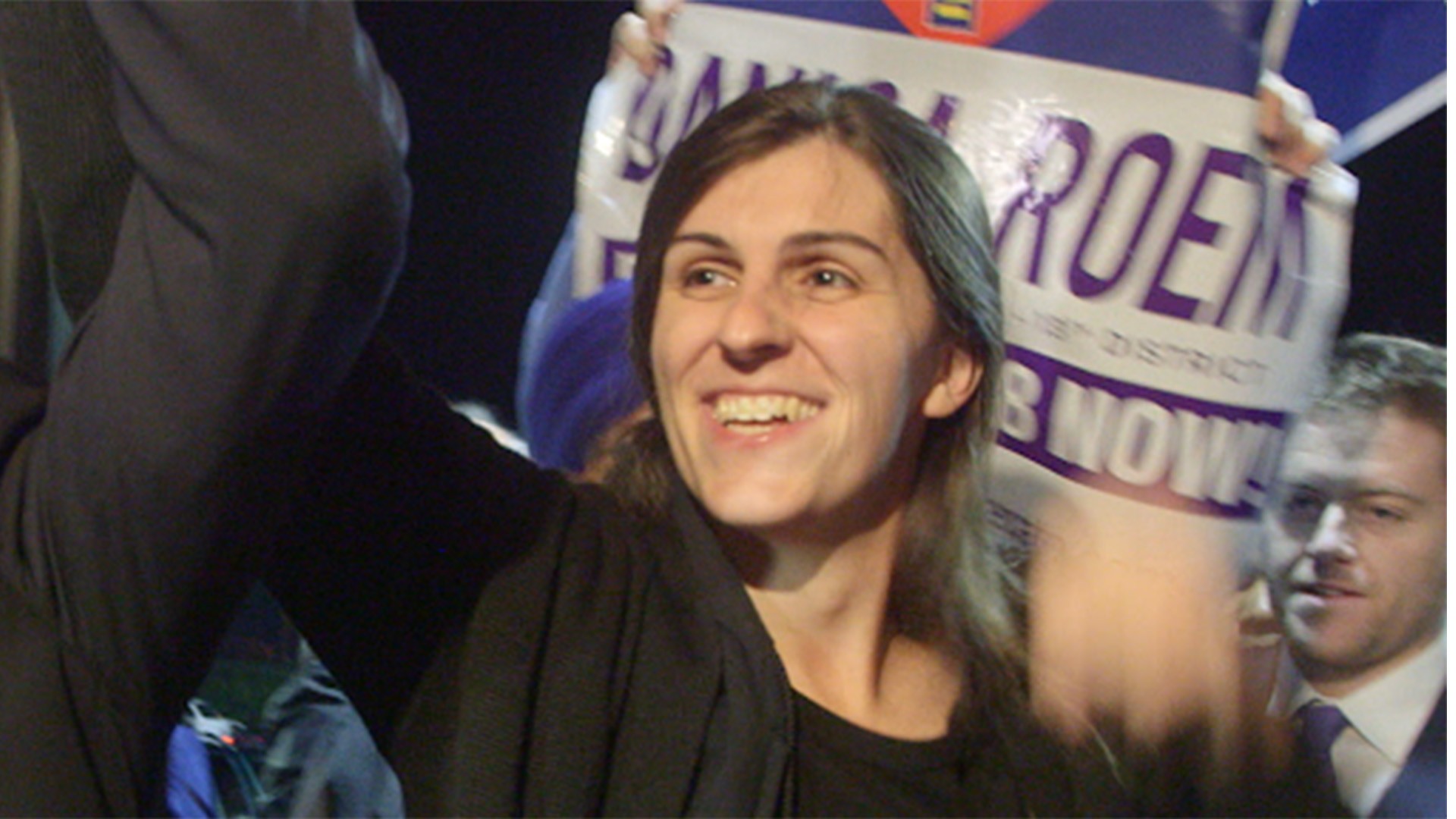 ---
The film follows a long and unfortunate legacy of transgender films at the Academy Awards. Unlike other films about transgender characters that have made it to the Oscars winner's circle, like Boys Don't Cry, Dallas Buyer's Club and The Danish Woman, Una Mujer Fantástica's transgender lead is actually played by a transgender person. The past few years have brought widespread criticism for the rampant Hollywood practice of casting cisgender actors in trans roles; Daniela's nomination would be a step forward against it. Given how much attention has been paid to other ways Hollywood and the Academy are widely discriminatory—#OscarsSoWhite and its lack of gender equality, to start—that step would be a huge one.
If nominated, Vega would follow in the footsteps of Angela Morley, who became the first openly trans Oscar nominee in 1975 for Best Original Song in The Little Prince, as well as Anhoni, nominated just last year in the same category for the documentary Racing Extinction. Anhoni publicly boycotted last year's ceremony because she was one of only two nominees not invited to perform, due to "time constraints."
"I know that I wasn't excluded from the performance directly because I am transgendered. I was not invited to perform because I am relatively unknown in the US, singing a song about ecocide, and that might not sell advertising space," Anhoni said in a subsequent statement. "But if you trace the trail of breadcrumbs, the deeper truth of it is impossible to ignore. [...] It is a system of social oppression and diminished opportunities for trans people that has been employed by capitalism in the US to crush our dreams and our collective spirit."
Her point rings more true in the context of Vega's performance, which confronts the various ways transgender Chileans face mistreatment at the hands of their government, like its slowness to pass transgender citizens' rights to legally identify themselves and change their names, or struggles parents have faced in having their transgender children recognized. (To be fair, what protection exists in the United States varies widely and is often lacking, too.) Vega herself attests to a lot of "psychological violence" in her personal life, as she put it in her LA Times interview, explaining that after she first transitioned, she couldn't find work for a long time and grew depressed.
"There are a lot of Orlandos and a lot of Marinas in the world," Vega told Indiewire . "Love doesn't escape a trans body. We think that love is as genuine as any other, so we wanted to show it. So that we ask ourselves — 'Why we don't see it more often?'" With Vega's nomination, representation for trans actors and trans narratives to be championed and mainstreamed "more often" could be made a reality much sooner—and that love could be made a lot more visceral around the world in a supremely powerful way.
Follow Fran Tirado on Twitter.