Government and police officials have renewed calls for Australia to decriminalise drugs in a report titled Can Australia Respond to Drugs more Effectively and Safely? The Former Australian Federal Police commissioner Mick Palmer, former New South Wales director of public prosecutions Nicholas Cowdery, retired NSW Supreme court judge Hal Sperling, and 14 other experts have voiced their concerns about Australia's "tough on drugs" approach, claiming Australian should follow the lead of 25 other countries that have decriminalised drug use—including Portugal, Germany, France, and 11 states in the US.
"We cannot hope to nanny ourselves out of risk," writes Palmer, who was head of the Australian Federal Police between 1994 and 2001. "Laws against drug use and possession are frequently broken by a large proportion of the population." Instead the report demands that Australia take a "Portugal-style" approach to drug reform by decriminalising possession and use.
Portugal completely reformed its drug policy back in 2001 and saw significant falls in overdose deaths and HIV infections. Meanwhile in Australia, drug-related deaths and incarceration rates have continued to rise—with more than 80,000 drug arrests each year. "The solution is to remove the illicit profits by regulating, controlling and taxing drug supply," says Nicholas Cowdery, who was the NSW Government's top prosecutor between 1994 and 2011.
Speaking to VICE, Palmer said he didn't always believe in harm minimisation. "It was a evolutionary process for me," he explained. "I was the typical young police officer... [who] believed that if you took drugs you got locked up." Around 20 years ago though, Palmer's views began to shift.
"Some people think: you play the game, you take the knocks," Palmer said. "But when you're young you don't think like that... you take risks...and most of us are lucky to get away from them." For those who don't, the impact of a drug charge on their record can be life changing. And the statistics show young people arrested for drug use and possession make up the biggest proportion of offences in Australia.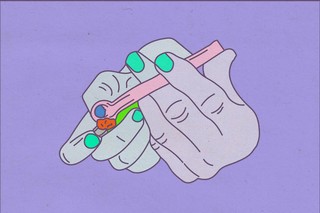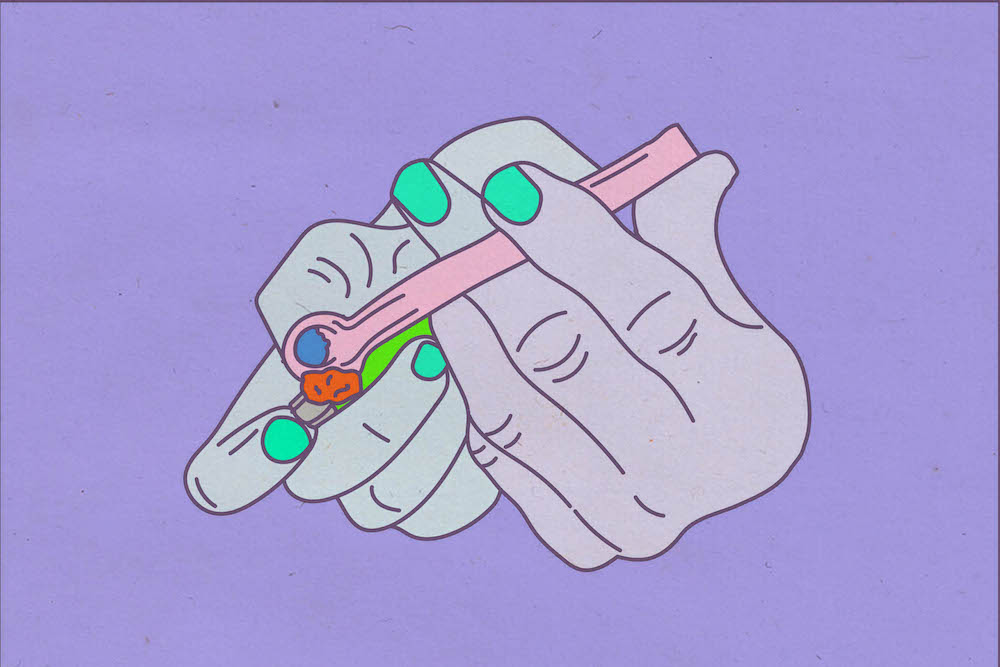 Illustrations by Ashley Goodall

The most recent data we have from the Australian Criminal Intelligence Commission shows current drug policy also affects consumers far more than producers. While there were more than 130,000 drug arrests in Australia in 2014-15, only around 20,000 were of providers—the rest were consumers. Illicit drug possession and/or use was the most common offence in Australia in 2015-16. Overwhelmingly, it's young offenders who are caught up in these laws: since 2008, the number of drug offenders between 20-24 years old has jumped nearly 50 percent. "Consumer arrests are in effect highly discriminatory against those unlucky enough to be caught and criminalised," Palmer writes in the report.
Already, a number of state and territory government have taken steps towards drug reform. South Australia, the ACT, and the Northern Territory have all decriminalised possession and cultivation of small amounts of cannabis. As the report notes, the change "has had little or no adverse impact on rates of cannabis use."
Calling for reform, the report outlines 13 key recommendations its panel believes Australia should follow. These included rethinking drug testing for drivers—particularly in the wake of medical cannabis legalisation—noting, "the purpose of such testing should be to ascertain whether the driver is unsafe or unfit to drive as a result of psychoactive drug use, not to ascertain whether he or she has consumed a psychoactive drug." Also floated were the expansion of medically supervised injecting facilities, and the introduction of Opioid Substitution Treatment, which would give prisoners access to low cost methadone and buprenorphine during incarceration and after their release.
Palmer said he's frustrated by the lack of action on drug reform, given "the evidence is almost overwhelming... [and] what we're doing isn't working." He admits "politicians often share with you privately that they know what needs to be done... but it's often said, 'We don't know how to get re-elected if we do it.'
"This is not about going soft on drugs," Palmer reiterated. "It's about being smarter."
VICE reached out to the AFP for comment, but a spokesperson said rethinking drug policy was not in the agency's purview. A spokesperson from the Attorney-General's department said, "The Australian Government is not considering changing the status of the drugs that are currently controlled under Commonwealth law." Reflecting many of the concerns raised by Palmer and his colleagues in Monday's report they continued, "Illicit drug use is a high risk activity and has been proven to contribute to social, economic, and personal harms... All Australian governments recognise the need to balance criminal law with healthcare and harm minimisation responses to licit and illicit drugs."
So it appears both sides agree the government needs to take steps to minimise the harm of drugs—both to individuals and society—they just fundamentally disagree on the best way to do that.
Follow Maddison on Twitter