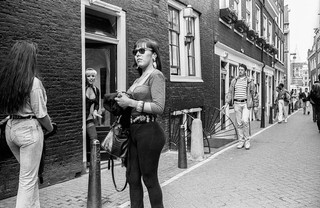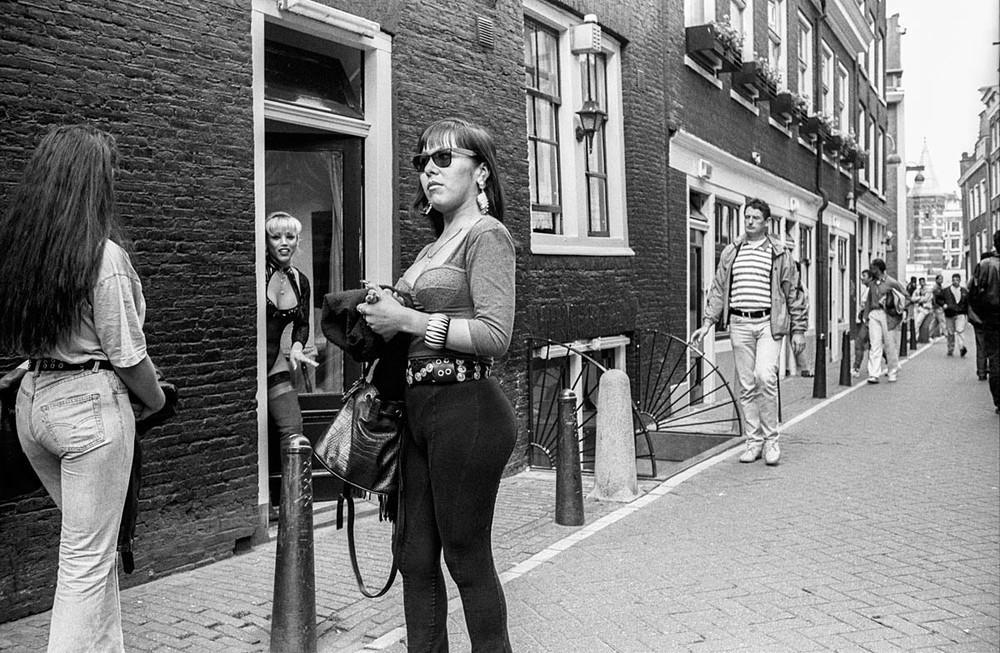 This article originally appeared on VICE Netherlands
At first glance, it may seem like the Red Light District in Amsterdam hasn't changed much over the last few decades. Sex workers still offer their services to passers-by and you can still find seedy bars and dealers on most corners. Yet, the area has undergone some significant changes over the past few years. The city's efforts to "clean up" the Red Light District in the last few years has led to the closure of a number of coffeeshops and prostitution windows, while the deluge of tourists strolling around the neighbourhood has modified the true essence of the district.
Photographer Huub Prickaerts lived in the Red Light District in the 1990s and photographed the sex workers, cleaners, johns, criminals, neighbours, tourists and addicts who made up the neighbourhood. Because the Red Light District generally doesn't take kindly to photographers, Huub would shoot from the hip while innocently looking the other way. That technique might be a loose, but his photos are spot on.
Huub Prickaerts photos of Amsterdam's Red Light District are now collected in the book 'De Wallen, Foto's 1993-1996', available from Uitgeverij Weesperzijde.
More on VICE:
The Last Peep Show in Amsterdam
Moustaches, Knives and Exhibitionism: 1980s Polaroids of People Getting Drunk in Amsterdam's Red Light District
Advice for British Tourists from an Amsterdam Coke Dealer