Nobody ever needed Lil Yachty to be a representative for them. When the world caught wind of him, the Atlanta star was cast as being indicative of how rap—or the most popular kids who participated in the genre—was starting to lose its way. His red hair, his refreshing playfulness, and his refusal to genuflect to the legacies of hip-hop royalty were all marked as reasons why he shouldn't have a rightful place in the culture. Framing rap's new blood this way is evergreen. Just this week, Waka Flocka—devoid of self-awareness—"banned" newcomer Lil Xan from hip-hop for ranking 2Pac's music a two-out-of-nine because he made "boring music." People who were Waka's current age (31) similarly questioned him at the start of this decade when he was becoming a superstar off of violent, headbanger rap. That constant tension from conditional rap purists is likely a reason why Yachty felt the need to brand himself as King of the Teens. It was a defense mechanism and a way to position himself as the mascot for anything older rap fans felt uncomfortable with. But framing himself this way did not end well for Yachty.
Somewhere along his route to self-proclaimed kingdom, Lil Yachty bit off more than he could chew. The pop-aspiring rollout for his 2017 debut album, Teenage Emotions, left many confused as to what direction he was trying to go for his introduction to the mainstream. The album's cover depicted him in the middle of what he perceived as a group of teenage outcasts: a girl with vitiligo, a queer couple, a boy with albinism. When asked how his music spoke to any of those realities by a shockingly more-passionate-than-usual Joe Budden on Complex's Everyday Struggle last year, Yachty emptily responded, "my music is to basically stay positive and just to love yourself." In hindsight, it was a farce. The project only sold 46,000 album-equivalent units in its first week and some of the rapper's online comments since then have made it clear that the marketing of Teenage Emotions wasn't quite on brand. So as his teens came to a close, Quality Control's youngest star went back to the drawing board to redeem himself. And on his new, sophomore album Lil Boat 2, Yachty rid himself of the humanitarian shtick and made a markedly better project by doing exactly what he wanted to do.
While the album's title suggests that it's a sequel to Yachty's breakout 2016 mixtape Lil Boat, very little of his new album picks up where that left off. Hard-hitters laden with funny one-liners take place of serenading rap lullabies. He conveys a palpable backlash coming from the widely expressed disappointment in Teenage Emotions. To counter naysayers on Lil Boat 2, Yachty spends most of his time leaning on his finances and success as the reasons why people resort to criticizing him. Inaccurate as that thinking may be, it inspires some of the best moments on the album. On "BOOM!" which enlists Ugly God, he hilariously snaps, "your career rocky like ridges." The album opens with the woozy "Self Made," where he goes on to ensure "hating on a nigga ain't gon' make a better you."
The clearest difference between Lil Boat 2 and Teenage Emotions is Yachty's deviation from making attempts at pop. Songs like the latter's "All Around Me," "Say My Name," and "All You Had to Say" are completely absent. There are no Diplo-esque features. The majority of Lil Boat 2 finds Yachty putting his best foot forward on sharpening his flows and holding his own on tracks with peers who are miles ahead of him lyrically. But surprisingly, he is seldom overshadowed. 2 Chainz, of course, is the biggest threat to this. On "Oops," which in tempo, feels like an evolution of Soulja Boy's "30 Thousand 100 Million," Chainz seamlessly lets off lines like "Gator shit on like a Florida game / If you spill somethin' on me, I wouldn't get a stain." Yachty isn't dominated by consistently-sharp Baton Rouge teen NBA YoungBoy on pounding "NBAYOUNGBOAT." On the hookless track, Yachty quips "Canary yellow diamonds in my mouth like I bit a daisy." The relatively-bare "Get Money Bros," lays the perfect foundation for Detroit star Tee Grizzley's wordy verses but it also allows Yachty the space he needs to glide.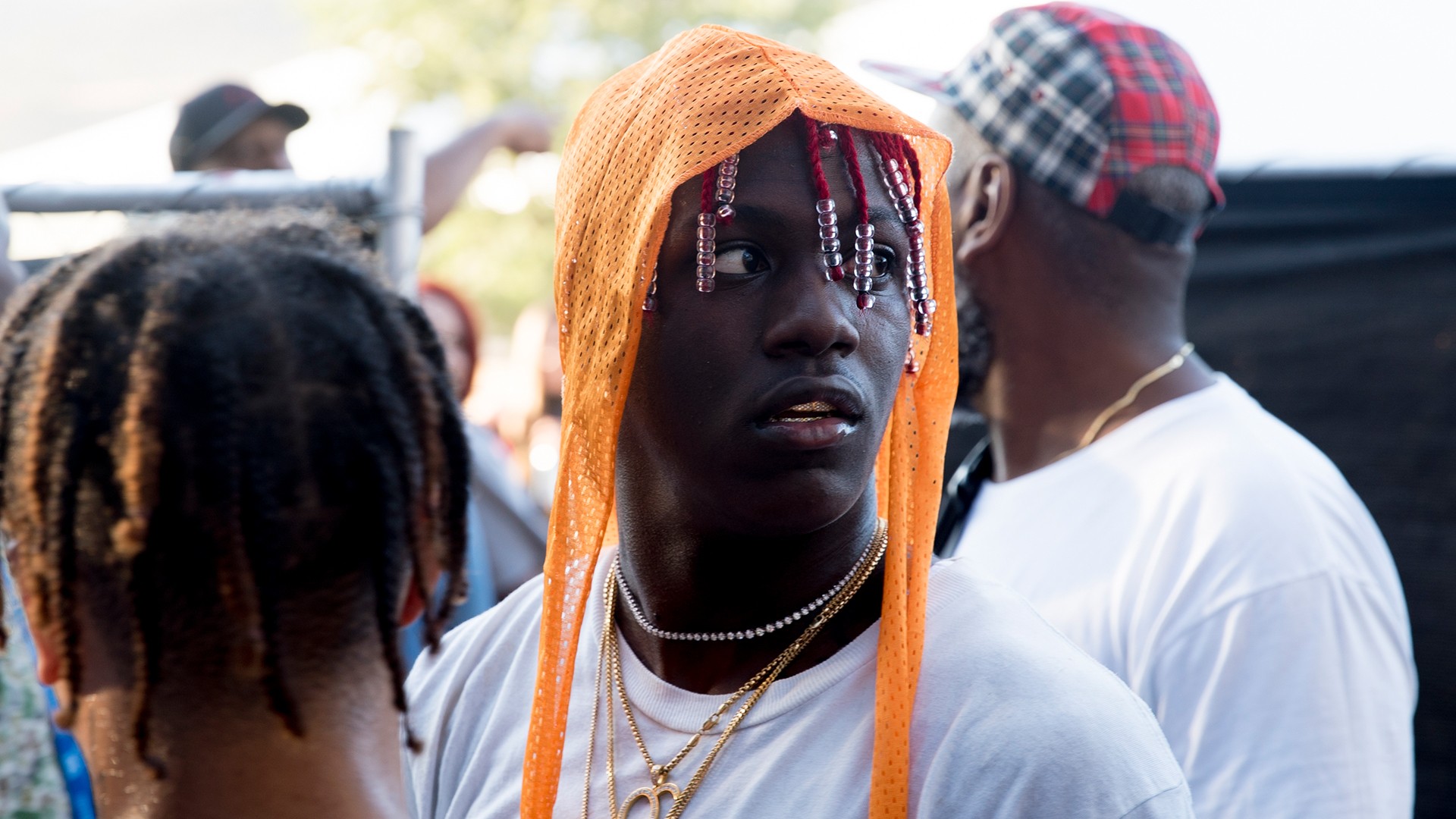 A curious development in Lil Yachty's career since 2016's Lil Boat made him into the face of the mumble rap classification is the decline of involvement from TheGoodPerry, his once-inseparable comrade and producer. Yachty paved a space for himself in rap with his self-appointed bubblegum trap, which was crafted by Perry's video game soundtrack-inspired production. Perry was credited as the producer of five songs on the first Lil Boat. On Teenage Emotions, he only showed up on "Running With a Ghost." On Lil Boat 2, he's nowhere to be found. As Yachty approaches age 21 this year, it makes sense to question whether or not he feels he can afford to be viewed in a playful, silly manner anymore in the interest of longevity. It's a struggle that many artists who came into rap with kids as their core base end up facing. But, hearing a majority of head-thumping tracks that don't go beyond bragging about money and possessions makes Yachty seem disappointingly normal—a stamp that he spent his entire come up defying.
That absence is the true shame of Lil Boat 2. Yachty doesn't spend much time utilizing his skill for melody on this album. When he does, on tracks like "Love Me Forever," his versatility, which initially made him so exciting, is highlighted. The emotion displayed in the under two-minute coo disrupts Yachty's more recently-pushed image of a rich guy, unphased by romance and ridicule. But if he continues on this trend, there may not be any real way to distinguish him from his peers outside of his bright red plaits. The triumph of Lil Boat 2 is not set squarely on the quality of the music, but also because Teenage Emotions was so off that by returning to his core's needs, Yachty avoided another mess. It shows how much better Yachty can be when he's not disingenuously parading himself as an all-inclusive friend-of-all, but rather someone who makes music that inspires uncontrived happiness in his listeners.
Lawrence Burney is a staff writer at Noisey. Follow him on Twitter.
This article originally appeared on Noisey US.