This article originally appeared on VICE UK
To do any music festival properly, you need a decent amount of stamina. To handle Natasha Rogal's 11-day-long Epizode festival, you need the kind of resilience you'd usually find in Toughest Mucker contestants or Tour De France winners.
Set on an impossibly white beach on a small island straddling the maritime border between Vietnam and Cambodia, among the sea of harem pants that usually characterises a large congregation of foreigners in South East Asia, it's a beacon of pure house and techno. "The electronic music scene here is growing massively," explains Natasha. "People used to have to go all the way to Europe to go to a big festival. For Europeans wanting to fly to Thailand, Bali or India for the winter, there has always been a music offering, but it's either full moon festivals or an endless series of trance parties in Goa."
Last year, Epizode hosted dance heavyweights like Peggy Gou and Nina Kraviz. This year – set to take place from the 27th of December to the 7th of January, 2020 – Natasha has brought on board Ben UFO, Moodymann and Richy Ahmed, alongside local talent such as Vietnamese-German Phuong Dan, a longtime resident at St Pauli's legendary Golden Pudel Club.
This particular brand of winter-break-meets-Berlin-sesh-holiday was clearly something people were after, as the festival has made a name for itself as the place where DJs themselves can relax after a long year of non-stop touring. So much so that, last year, it went on for an additional – a TWELFTH day – because the likes of Zip and Binh wanted to play extra sets.
What does it take to pull off a festival like this? I spoke to Natasha to find out.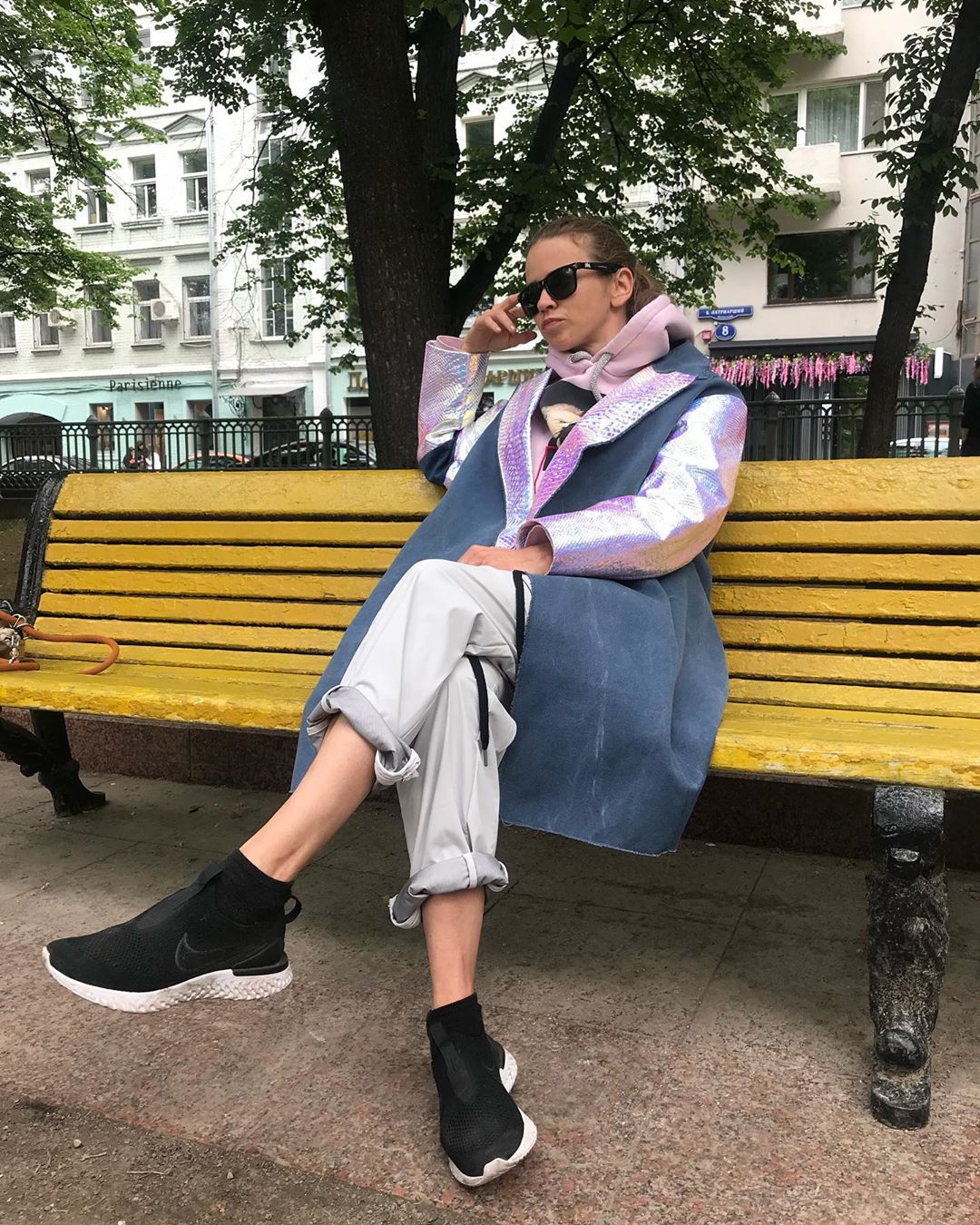 VICE: What's so special about Epizode?
Natasha Rogal: I really don't think there's anything like it. The duration and location of the festival is quite unique. I don't know any other 11-day festival. Just imagine – it's almost two weeks. And last year there were visitors from 79 countries. That's a crazy amount!
Why did you want it to be 11 days?
More than half of our guests are from Australia, Europe and the Americas. To come all the way here just for three or four days seems strange. Some people catch only five days of the festival, but many – the core ravers – come for the full 11 days. These are my personal heroes.
Was it difficult to set up a festival like this on a small island?
Any large-scale festival is a risk zone. Always. You never know what will happen in the end. No matter what you've planned, you'll never know the result until the end. Any festival is based on a massive amount of human resources, and if something suddenly fails at any level, the consequences will be dire. If a hurricane happens, it will affect the festival. Even if it just rains, people would want to stay in their rooms.
There's always something new to learn about the local mentality, laws, the logistics of an island. But at the same time, the deeper you get to know the country, the more doors gradually open, and what was a confusing maze at first becomes an easy A to B.
What are the greatest challenges?
It's sort of like visiting a market while you're on holiday. As a tourist, you get all the sellers' attention and the most unreasonable prices – you pay three times more. When you come to the same market for the 10th time and greet sellers as good friends, the situation transforms. For me at the moment, this is an extremely important and energy-consuming process that has already shown its results.
And it's not just about minimising costs. It's extremely important to work with local partners, to attract local people to work at the festival and be involved in its growth.
Is it important to you to showcase local talent?
The techno scene in Vietnam is really booming. In Ho Chi Minh, if you dive deep into the city, you can find small bars that play only minimal techno. So we are actively working with artists from the Asian region, and an entire section of the festival is given to regional artists.
What's your ultimate vision for Epizode?
The audience for electronic music is expanding, because it's no longer just for people aged 18 to 25, or even 18 to 30. I couldn't imagine being at a festival with my mother, but these days it's pretty common for someone 15 years younger than me to be at a festival with someone 15 years older than me.
My children are eight and ten years old, and have been saying for a couple of years that they would also like to go to Burning Man and look at art. Festivals like ours are seeing this vertical slice of the audience and are changing to meet these demands. Hand-in-hand with that, we're also seeing a rise of activities [like yoga or meditation] aimed at restoring the visitors' mental or physical strength, so I hope we can integrate that at Epizode.
I love that festivals have become a way to spend full-on holidays. They provide an incredible opportunity to get to know new people, hear new music and find new artists. What other holiday gives you that?