The PNG Supreme Court is hearing an emergency injunction this morning, filed by some 600 men held at Australia's Manus Island detention centre in an attempt to stop the centre's closure.
The detainees have been barricaded inside Manus since Tuesday, when the Australian Government cut off power, water and food supplies in an attempt to get them out. The detainees are refusing to leave, saying they fear violence from Manus locals.
Meanwhile, the UN High Commissioner on Refugees (UNHCR) is pleading with the Australian Government to "stop a humanitarian crisis unfolding on Manus Island, Papua New Guinea."
In a statement released Friday, the UNHCR said the detainees' food supply was running out. "Refugees and asylum seekers have resorted to storing water in garbage bins and building makeshift rain catchment systems," they added. "With the departure of service providers and Australian Border Force, medical support and security services are no longer available at the 'Regional Processing Centre.'"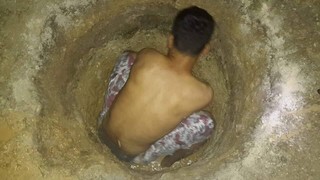 There are also growing fears today that the PNG Defence Force will enter the detention centre, and start removing detainees by force. Lombrum Naval Base Commanding Officer Begsy Karaki has told the Post-Courier they will have "no choice but to forcefully evict the protesting refugees"—but only if the situation gets out of control.
"This is Australia's problem now being brought in here, and we are getting blamed for issues we did not create," Karaki told the paper. "We cannot get involved, we have no say in this. But because they are placed here at our military camp, we hope there are some solutions quickly."
Overnight, actor Russell Crowe tweeted out his support for the Manus protestors—many of whom have been held in detention for more than four years. "I've thought about this. I believe I could house and find jobs for [six]. I'm sure there'd be other Australians who would do the same," he said.
All eyes will be on a meeting this weekend between Malcolm Turnbull and New Zealand's new prime minister, Jacinda Ardern. There is a standing offer from NZ to take 150 of the men held in Manus, who've been found to be genuine refugees.
"I really hope Australia does take up our offer, we are here to help," NZ Minister for Immigration, Iain Lees-Galloway, said on Friday. "We would like to work with Australia to help find a compassionate solution to this."
More as this situation develops.