La Placita is one of San Juan's most lively nightlife scenes. During the day, it is the century old La Plaza del Mercado de Santurce with vendors selling local fruits and vegetables. But at night it becomes a rowdy meeting place for blue collar locals who visit the bars and fondas around the marketplace. On Friday nights, the historical plaza hosts a massive street party where you can hear salsa blaring from Taberna Los Vázquez, reggaeton at Maui, bachata at De Allá Pa K Irish Pub. Everyone is dressed bien tropical. It's nothing fancy, just a real jangueo until 3 AM.
Since Hurricane Maria, the worst natural disaster to hit the Caribbean island in 85 years, hanging at La Placita has become a way to heal from the devastation affecting the island. Young boricuas catch up and share stories about not having power, running water, food, or their homes. After Maria, Puerto Rico's governor, Ricardo Rosselló imposed a dry law on the island as well as a curfew that prohibited people from being in the streets after 6 PM. When both decrees were lifted, every bar at La Placita was packed. David Hernández, 26, told me, "You couldn't even enter [the bar] even though it was destroyed. People were just desperate to have a drink."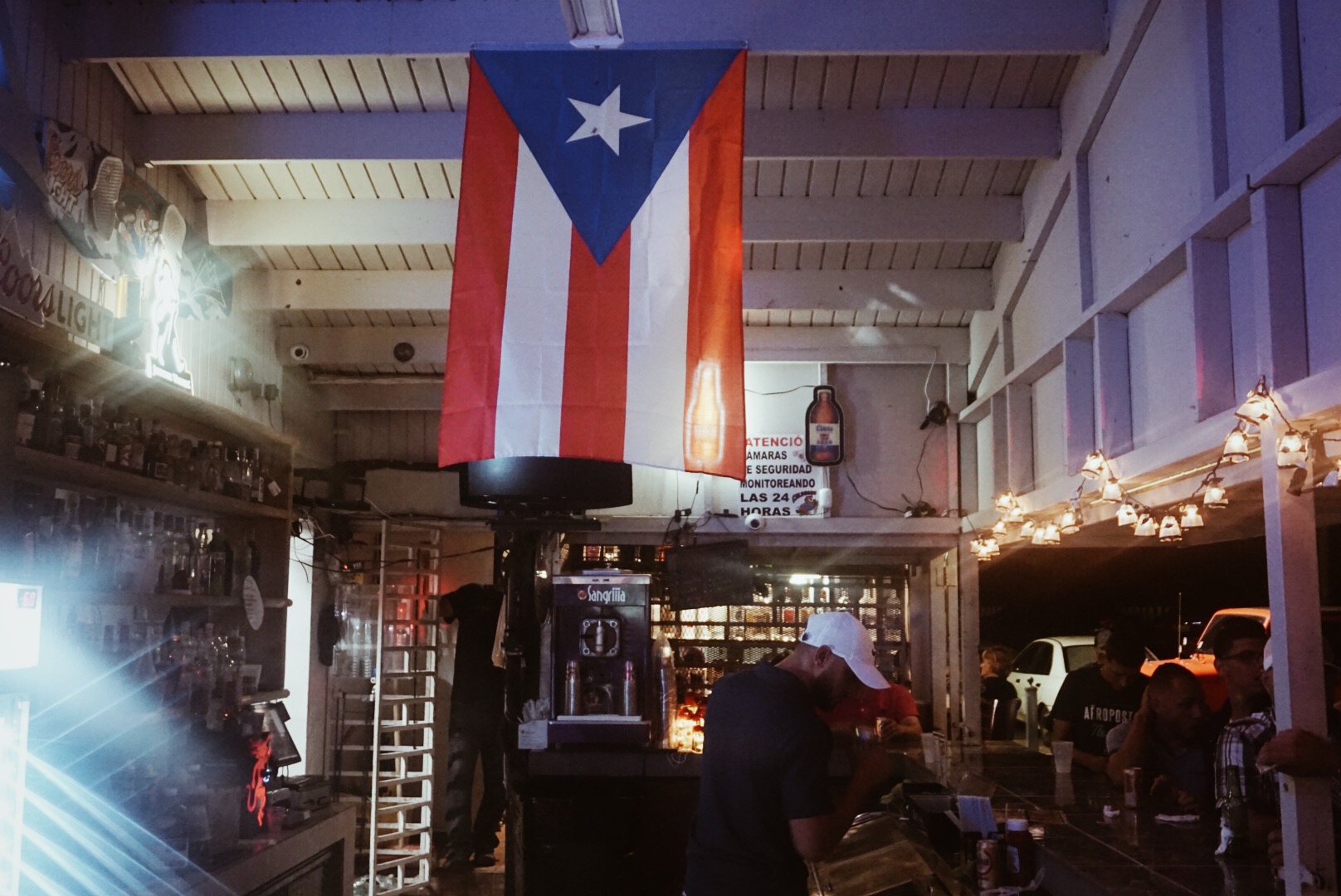 The bars in the plaza didn't suffer major damages and although power has been restored in the surrounding area, most bars still have no running water. Only 55 percent of Puerto Rico has power at the moment, so people hang out at La Placita as a form of escape. One man that I met at El Patio de Lila in La Placita wore a black T-shirt that read, "Hurricane Maria survivor." But with his drink in hand, he partied hard with his panas.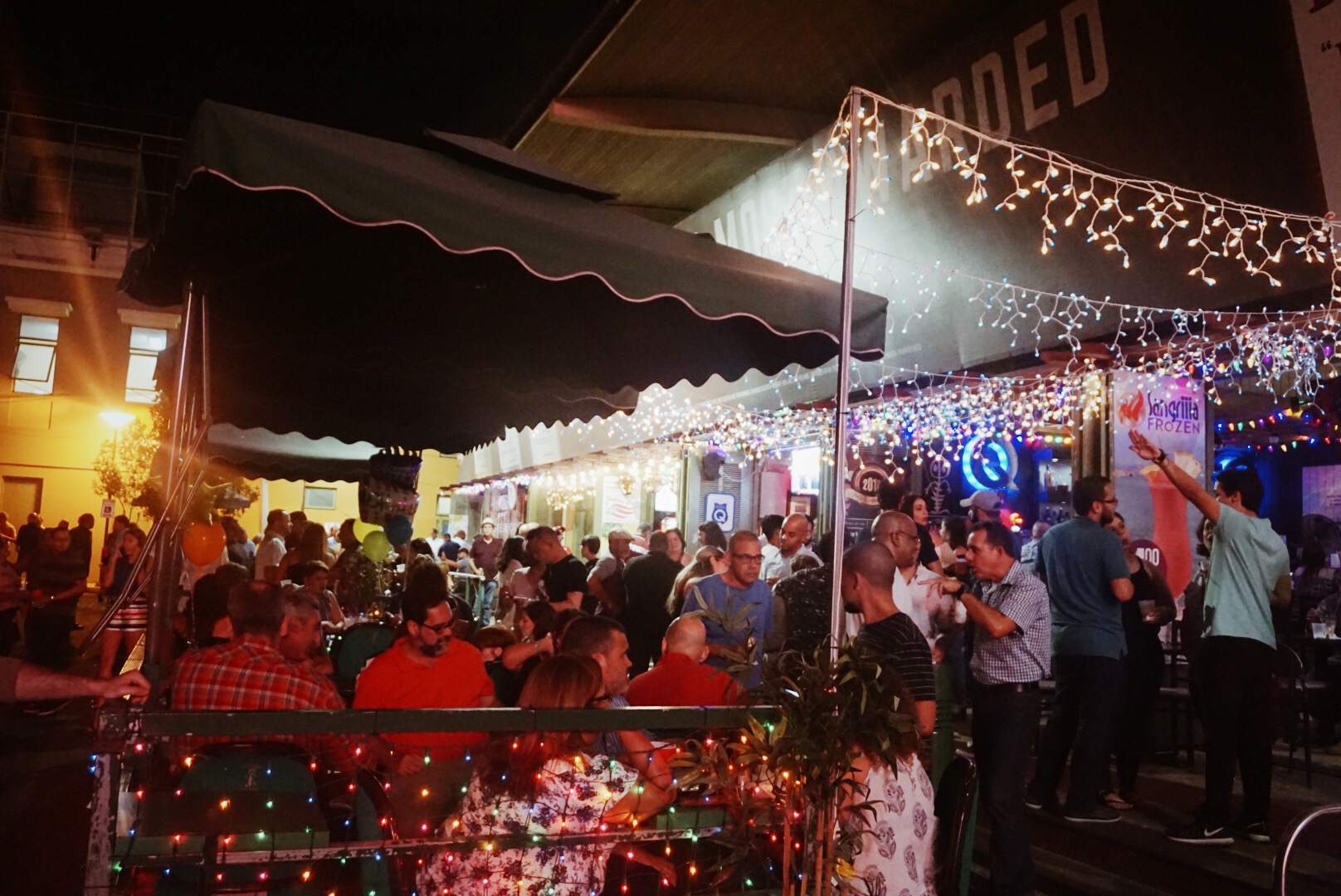 I've been going to La Placita for about five years now and it's still the first jangueo I hit when I visit my family on the island twice a year. I was amazed to find how lively the scene was even though people were struggling due to the hurricane. Instead of feeling low, they chose to go out and have fun. These days, post Maria, the jangueo seems even louder and happier. The crowds rejoice in the streets and the island's new anthem, "Isla Bendita-Unidos Por Puerto Rico" plays everywhere you go as a rallying cry of hope for Puerto Ricans after Maria.
Over the holidays, I caught up with a few panas at La Placita and around San Juan to hear how nightlife has helped them heal after Hurricane Maria.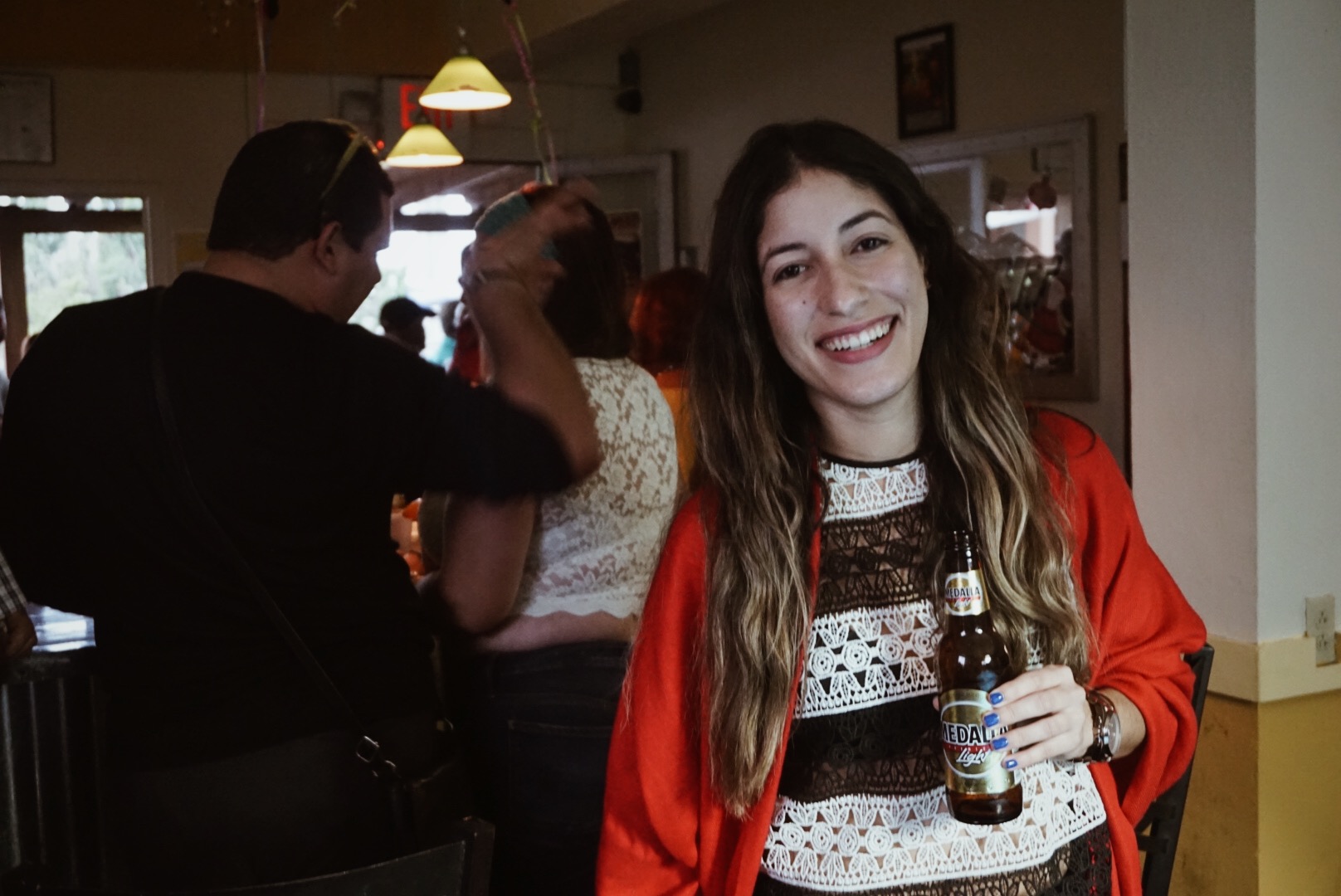 Tania Córdova, Advertising Agency Account Manager, 24

VICE: How did you first contact your friends after the hurricane?
I didn't have any cell phone signal, not in my house or the highway. I had to go to a hotel where they had a cafe. They let you use the Wifi for an hour and you had to buy something in order to use their Internet.
When did you start hanging out?
I left the island for 18 days. When I returned, I went out. But it wasn't right after the storm either because of the curfew. It wasn't about hardcore hanging out, it was more about having a social drink. Two months after, the local bars I usually go to started opening up.
Where you ever afraid of going out?
I live close to Bayamón where there was a lot of violence. Two caseríos (projects) were at war, so they were taking out people everywhere they were, during the day and night. It was pretty dangerous. I was afraid of getting arrested if I didn't follow the curfew, the governor was pretty serious about people who broke the law.
How did that first jangueo feel?
The first time I went out, I felt relieved. It was the first time I was back to the reality, back to the routine. It changed a lot because you could still go to a bar and they would have a power generator. Some bars are still open without electricity, so it's hard to pay for drinks. They don't have ATM service, so you always have to carry cash. It's a hassle.
There's a lot of music coming out about the island's situation post Maria. What do you think about this?
That's what we do. We always rely on sports, music, or entertainment if there's something bad happening on the island. My favorite one is "Isla Bendita" because the song came out with a video that shows the ugly truth we are living, which inspires empathy. It also shows how Puerto Ricans can put on a happy face even though we are suffering. We basically make the best of a bad situation, that's what we do in our culture.
Alejandro Jiménez, Biology Student, 22
How has the hurricane changed going out?
I first visited some bars that were serving alcohol illegally, I think they didn't know there was a dry law. It was packed, everyone was having a good time even though there wasn't power at the bar. People were using the light of their cellphones to see who was who because it was too dark to see people's faces.
Do you have power in your home? How does that affect the jangueo?
I don't. I feel like most people just want to have a time where they can step away from the reality that they don't have power or water and have some time to enjoy themselves and forget about the crisis that the island is going through.
Do you think the hurricane impacted young Puerto Ricans the most?
The thing that has been affected the most is the mental health of the youth here in Puerto Rico. We are so used to having air conditioning, cellphones, and internet. So when you take that away, people feel depressed. It has an impact on you.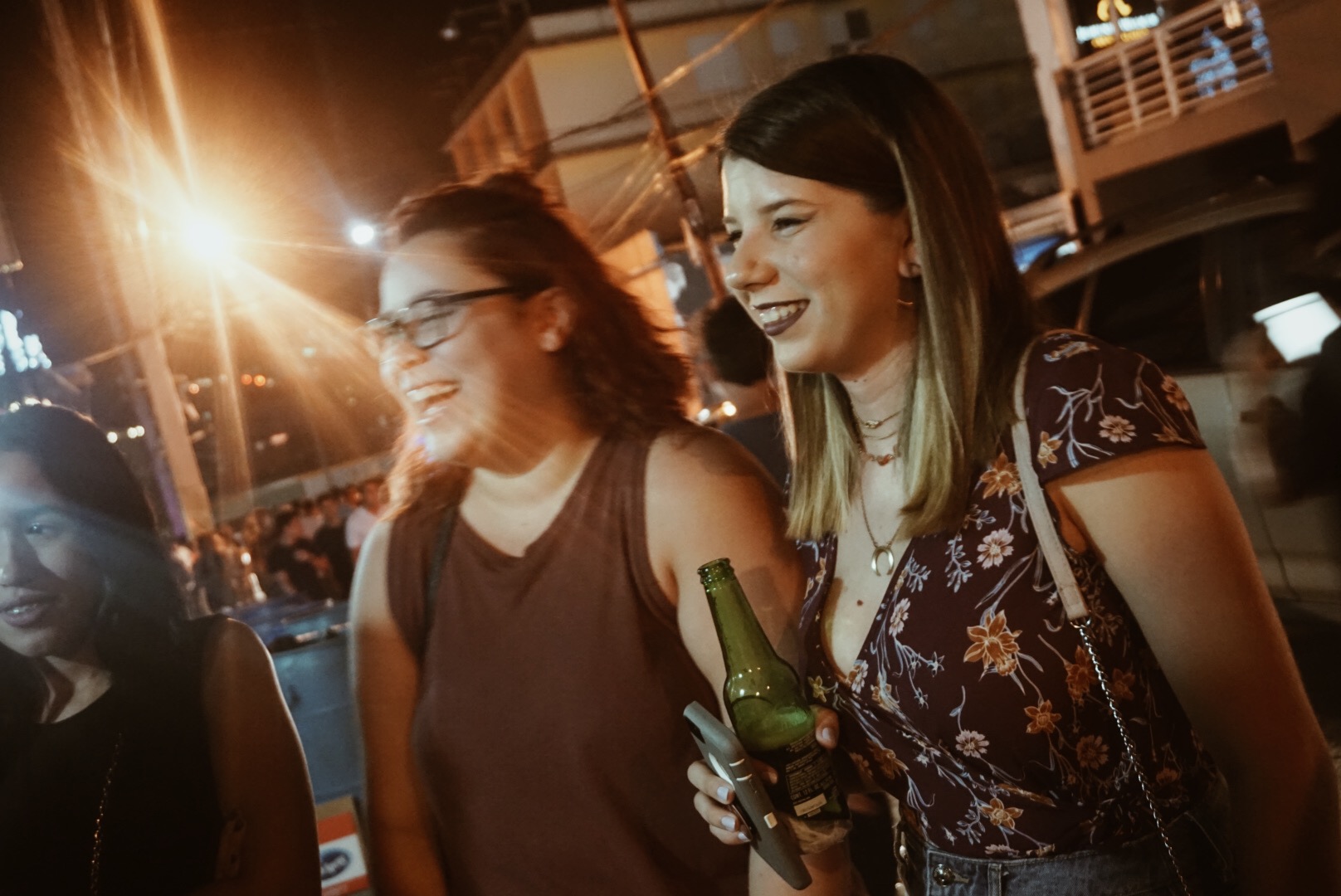 Paola Ortiz, Marketing Student, 22

What were your first thoughts after Hurricane Maria?
My first reaction was to worry about the people at the center of the island. I started reserving water for my family because they hadn't had any since Hurricane Irma.
Once you started going out again, what precautions did you take?
I went out after a month, when everything was a bit more normal. La Placita wasn't energized. It was uncomfortable and hot in here, but we still had fun. I even left earlier just to get home safe so my parents didn't worry as much. The streets were dangerous at the time.
How did that first jangueo at La Placita feel?
There were no lights, there was a lot of people. It was like a big community. Everyone was so friendly and giving each other support. People in La Placita were asking who needed help. It was impressive! You wouldn't imagine people you met at La Placita would go to your house and help you.
There's a lot of music coming out about the island's situation post-Maria. What's your favorite song and why?
My favorite is "Almost Like Praying" by Lin-Manuel Miranda. It marked our hearts because it mentioned the 78 municipalities in Puerto Rico, so every city was identified. It made a statement that Puerto Rico is not only San Juan.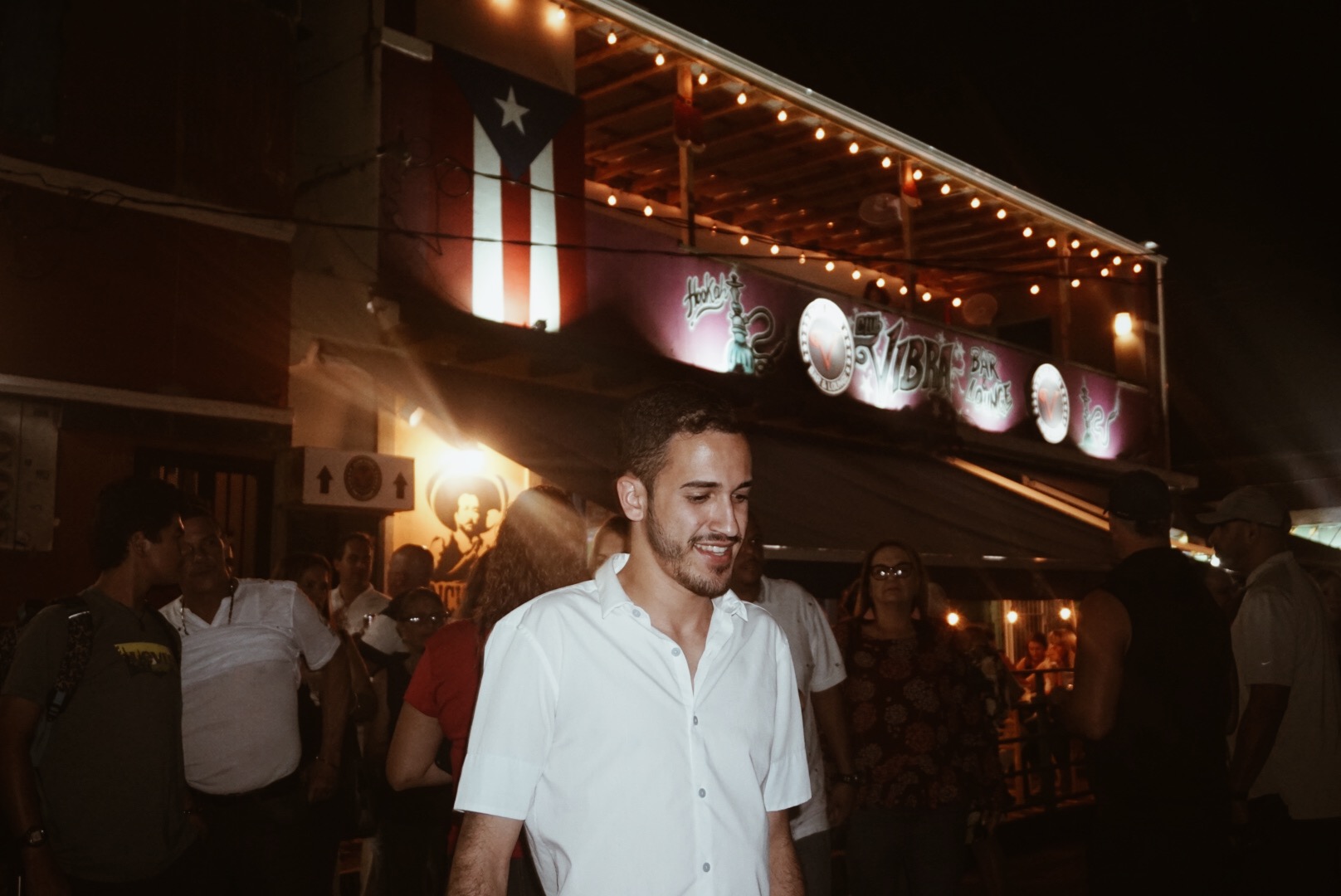 Edgar Vargas, Digital Marketing Director, 22
What did you do in the days after the storm?
We started helping out my neighbor's house, [they] lost everything. My grandmother lost her house, too. I was sacrificing the small amount of gasoline we had to make the trip to Aguadilla. We just cleaned her house, sewage flooded it.
How is it in comparison to now?
A lot of us think that Puerto Rico is already back to normal. Here [in the metropolitan area] it is. But when we go outside of San Juan, we see how truly damaged Puerto Rico is. I went to Maricao to deliver help and there were people with no ceiling, sleeping on the floor.
Tell me about your first jangueo at La Placita after the hurricane.
The curfew was a game changer. We were at La Placita one day, normally we would come here at 10 PM, but with the curfew, we arrived around 3 PM to be in our houses on time. We also had to carry cash in order to pay. Now, it feels good to be back. La Placita is very different from any other place on the island. I was stressed because of the lack of gas, and not being able to communicate with friends. But being here with no stress, having a good time… you feel good.
There's a lot of music coming out about the island's situation post Maria. What's your favorite song and why?
PJ Sin Suela's song "Ave María" is genius. He recorded it during Maria on his bathroom floor without power. If you listen to it carefully you can notice his phone is running out of battery and he has no water. It perfectly described what we went through.
What do you like about hanging out in this post Maria time?
I've noticed people are a bit happier. People are being more grateful about what they have and in that sense, jangueos are better.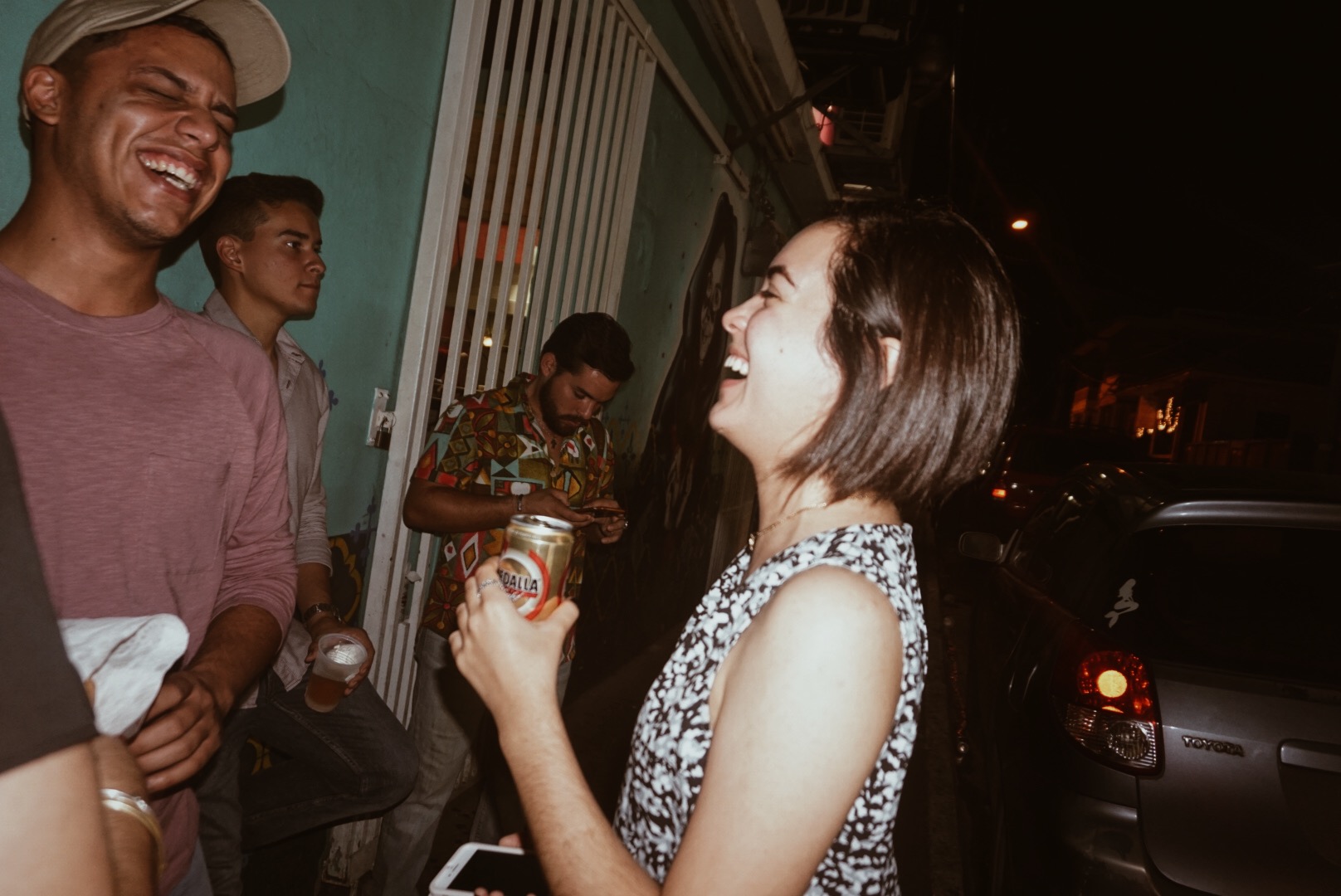 Erica Blanco, Biomedical Sciences Student, 21
Where were you during Maria?
I was in my home in Carolina, but my house started flooding so we had to leave. My mom, brother, and dogs and I got in a car with our power generator and left. My dad stayed behind because he didn't want to leave. But when the water got to his chest, he decided he had to.
When did you decided to go out?
I didn't want to go out at first. I thought it would be dangerous, so I stayed in my home for two whole months. We're back in our house now. We spent a whole day cleaning it and throwing away everything that was damaged.
What do you dislike about going out these days?
It still feels dangerous to be out in the streets. Maria was something I wouldn't want anyone to go through. It marked my life in so many ways. I lost my bed, but I always think about those people who are really in need, like those who are hungry.
Having lived through that experience, do you think that it impacted the pride boricuas have for their island?
Maria taught us to appreciate the things we didn't appreciate before and to realize that material things don't really fulfill you.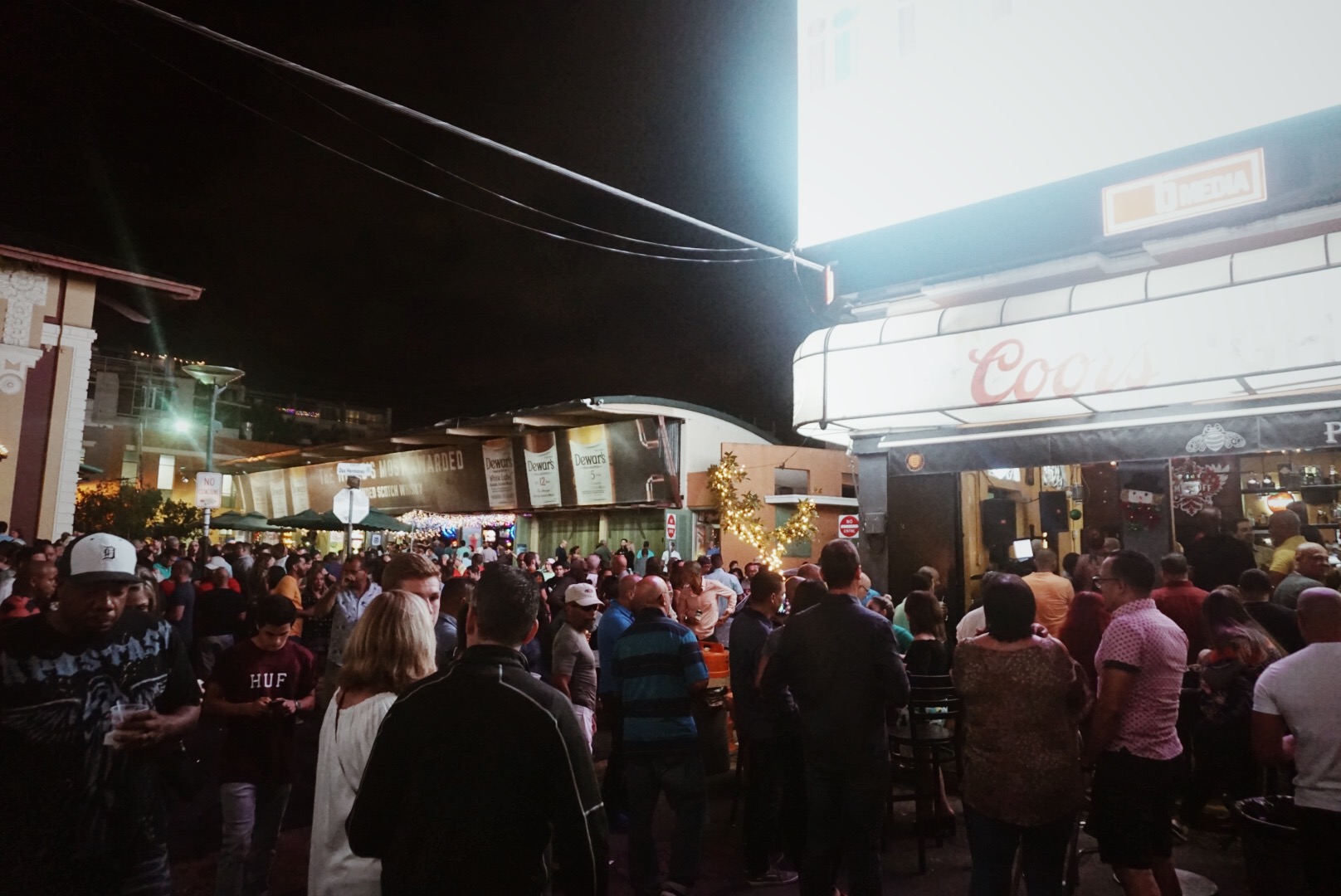 Follow Victoria on Twitter.