Disturbing footage has surfaced of Papua New Guinean police beating detainees with metal bars during a raid yesterday on Australia's former Manus Island offshore detention centre.
The video appears to show PNG police whipping two detained men, who are crouched on the concrete floor of one of the centre's buildings. A member of PNG's Immigration and Citizenship Advisory Service (ICAS) can be seen in the background.
Yesterday, PNG police stormed the former detention centre in an attempt to end a blockade that's stretched out for more than three weeks since the Australian Government closed the camp—cutting off water, power, and food supplies. According to PNG Police, the remaining 300 men were escorted from the centre on Friday.
According to sources on the island, police dumped some of these men on the side of the road because the East Lorengau Transit Centre (ELTC) is full. The men say they have not had access to food or water since Friday morning.
Former World Vision CEO Tim Costello, who is currently on Manus as a humanitarian observer, confirmed to VICE that they ELTC is full. He says many of the men don't have anywhere to sleep tonight. "They needed to go into West Haus, which is not finished yet," Costello said.
The detainees are alleging Thursday's raid was done in co-ordination with the Australian Border Force. Immigration Minister Peter Dutton acknowledged a "police action" was happening on the island, but failed to comment on Australia's involvement.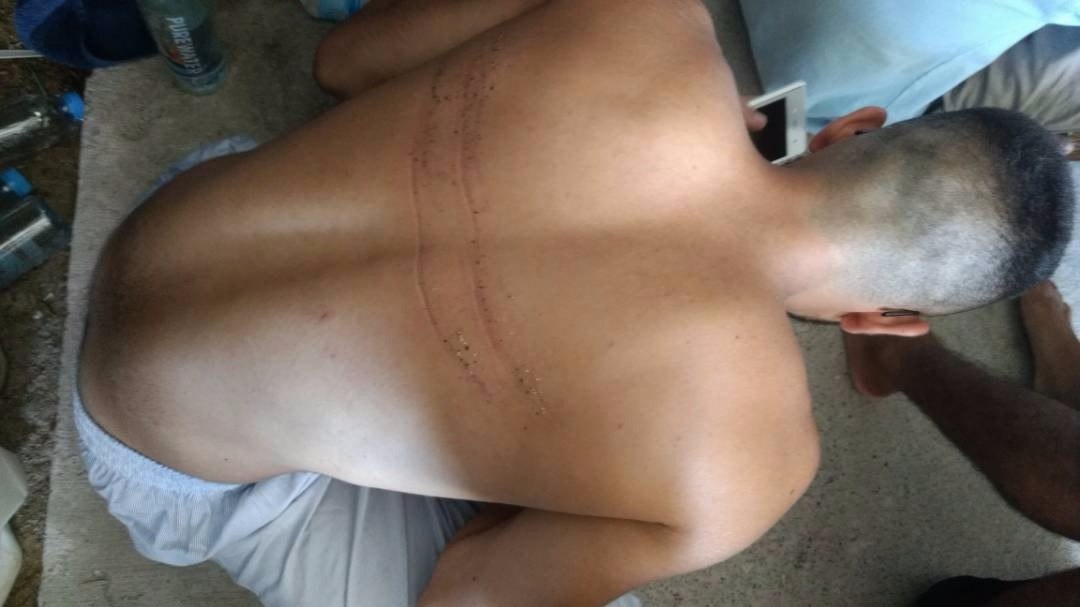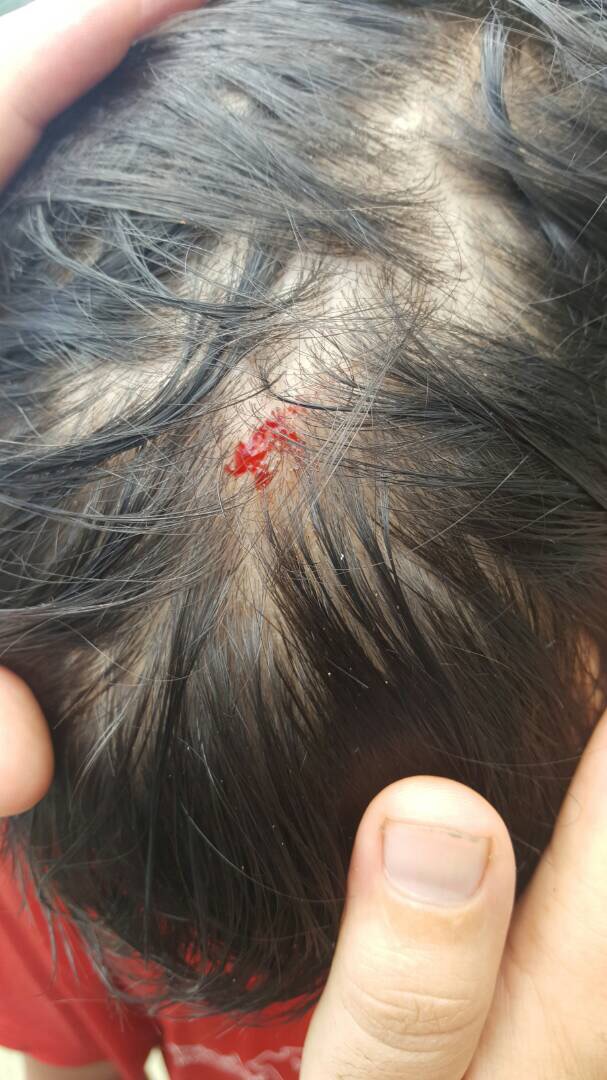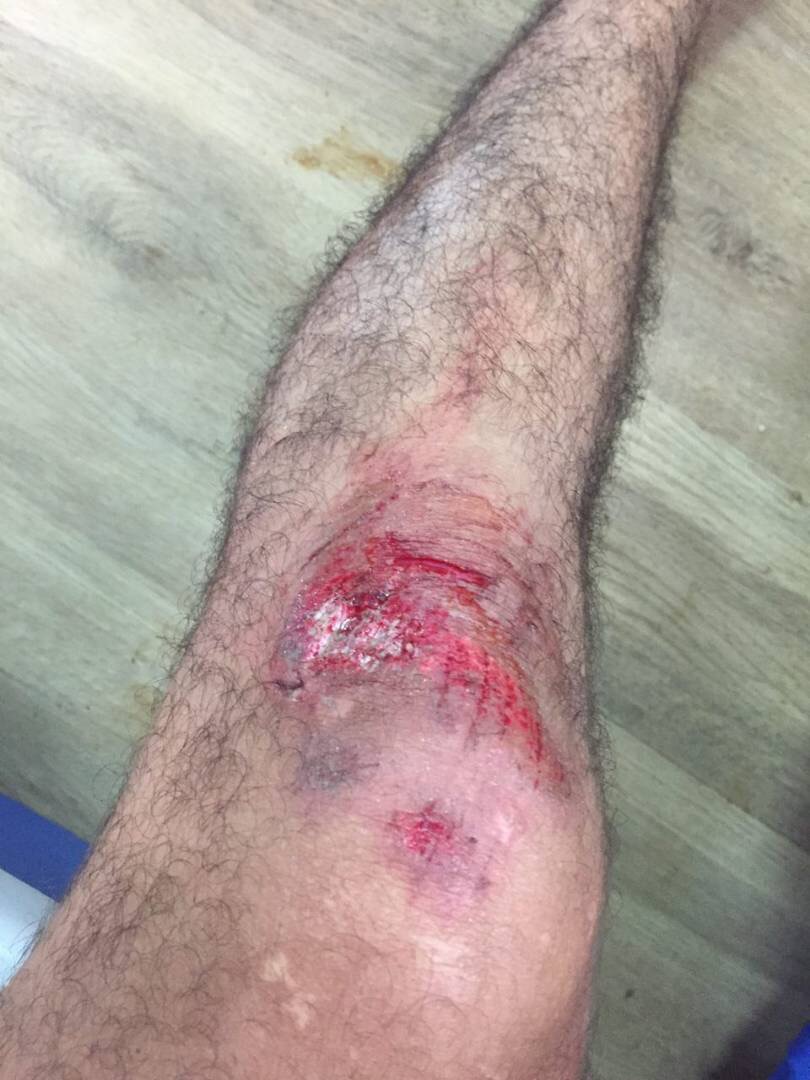 Images shared by Manus detainees after yesterday's raid show men with wounds to their legs and heads. One photo shows a man with large cuts across his back, allegedly caused by being whipped by PNG Police.
During the raid, PNG police allegedly forcibly removed some 44 detainees from the Manus centre, and transported them to the alternative accomodation in the nearby town of Lorengau. Award-winning Kurdish journalist Behrouz Boochani, one of the most high profile leaders of the Manus resistance, was arrested and held for two hours.
"I've just been released," Behrouz tweeted late last night. "They handcuffed me for more than two hour in a place behind the prison camp. The police commander yelled at me, 'You are reporting against us.' They pushed me several times and broke my belongings."
During the raids, detainees reported two men with pre-existing conditions collapsed—and are yet to receive any medical treatment. According to sources, one of the men is in desperate need of his heart medication, and another is epileptic.
More from Manus:
---
WATCH: A leader of the Manus blockade speaks out about the unfolding humanitarian disaster
---