Reflections on Manus Island From the Calais Jungle Camp
Inside the migrant camp that, until the French government demolished it, was home to more than 6,400 refugees.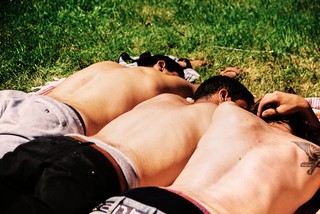 These photos are an extract from a zine by the authors. "Welcome to the Jungle" is available here.
Watching the demolition of Calais' migrant camp, "The Jungle," has been a strange experience. Just a few months ago we were there, in northern France, volunteering to aid the thousands of refugees and asylum seekers living there—most of whom had fled from Afghanistan, Iraq, Sudan, and Eritrea.
There wasn't any one reason we decided to go to the Jungle. But we were definitely curious about what it would really be like inside. The oddness of having to travel halfway around the world to see inside a refugee camp doesn't escape us. But as Australians, we live under a government who tightly restricts how much we can see of our own detention centres. A glimpse into the lives of refugees inside Nauru or Manus Island is nearly impossible.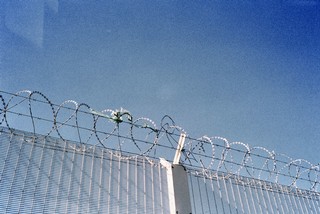 In the Jungle we saw people living in terrible conditions, worsening by the day, and despite the best efforts of aid organisations. Migrants were living in wooden shelters, donated tents, and under tarps through bitter and intolerable winters. Before the Jungle, the state-sanctioned slum was a rubbish dump.
And while the demolition of Calais could mean a new life away from these squalid conditions for some, that doesn't make it any less sad. The Jungle was home to so many people we came to know, and people who had absolutely nothing. It feels like the French government is being a little naive too, thinking this will solve the migrant crisis.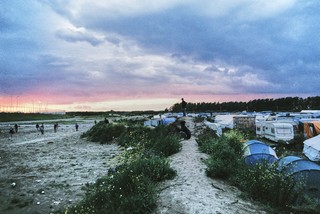 The Jungle was built by refugees who were trying to get to the UK. To think that they will just stop coming to Calais, give up attempting to cross the English Channel—it's ignoring human nature. Dismantling the camp won't stop refugees and migrants coming to Calais, especially with no sign of the global refugees crisis improving.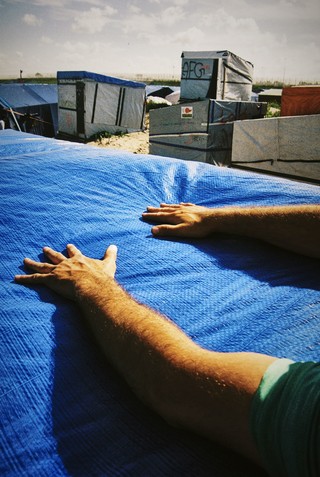 Watching their homes being destroyed, we felt worried for the people we met during our time in Calais. That's one of the most difficult things about volunteering, no matter how much you can help, sympathise, or empathise with someone, you can't trade places. It can feel very helpless.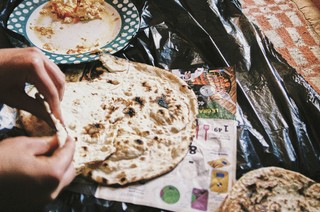 As documentary photographers, all we could do in Calais was record the truth. Now the Calais camp has almost been wiped from the Earth, these photos stand as a record of the life inside the Jungle. Of the people who survived the dangerous journeys, of squalor and ingenuity, and ultimately of hope. That life can persist, even through unspeakable horrors.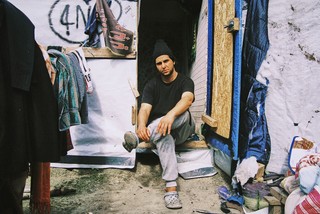 One of the hardest things about our time in Calais was talking with the people we met there about Australia. We've always had pretty strong views about our country's offshore detention policies. But being in the Jungle, the shame is even more acute. It's a sad day when you feel embarrassed about your home, because of its cruel treatment of refugees. We hope, in some small way, our photos can open further dialogue about treating those seeking asylum more humanely.
See more of Jaz and Michael's work here, and here.