On 4/20, a group of devoted Denverites opened The Church of Cannabis, a sacred space for smoking the state's 100% legal weed. In a bid to make the most pleasant and spiritually activating shrine possible, they enlisted artists Okuda San Miguel and Kenny Scharf to deck the walls with rainbows, which you can check out in detail in the images and video below.
Members of the Church of Cannabis identify as Elevationists, a practice in which they, "use the sacred flower to reveal the best version of self, discover a creative voice and enrich their community with the fruits of that creativity," according to the Church's official website. They are currently raising money on Indiegogo to bring their building up to code, but their current digs in a building older than the city of Las Vegas, has been given a personal touch by the two artists.
Take a peek, then puff puff pass it along: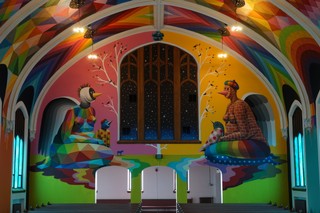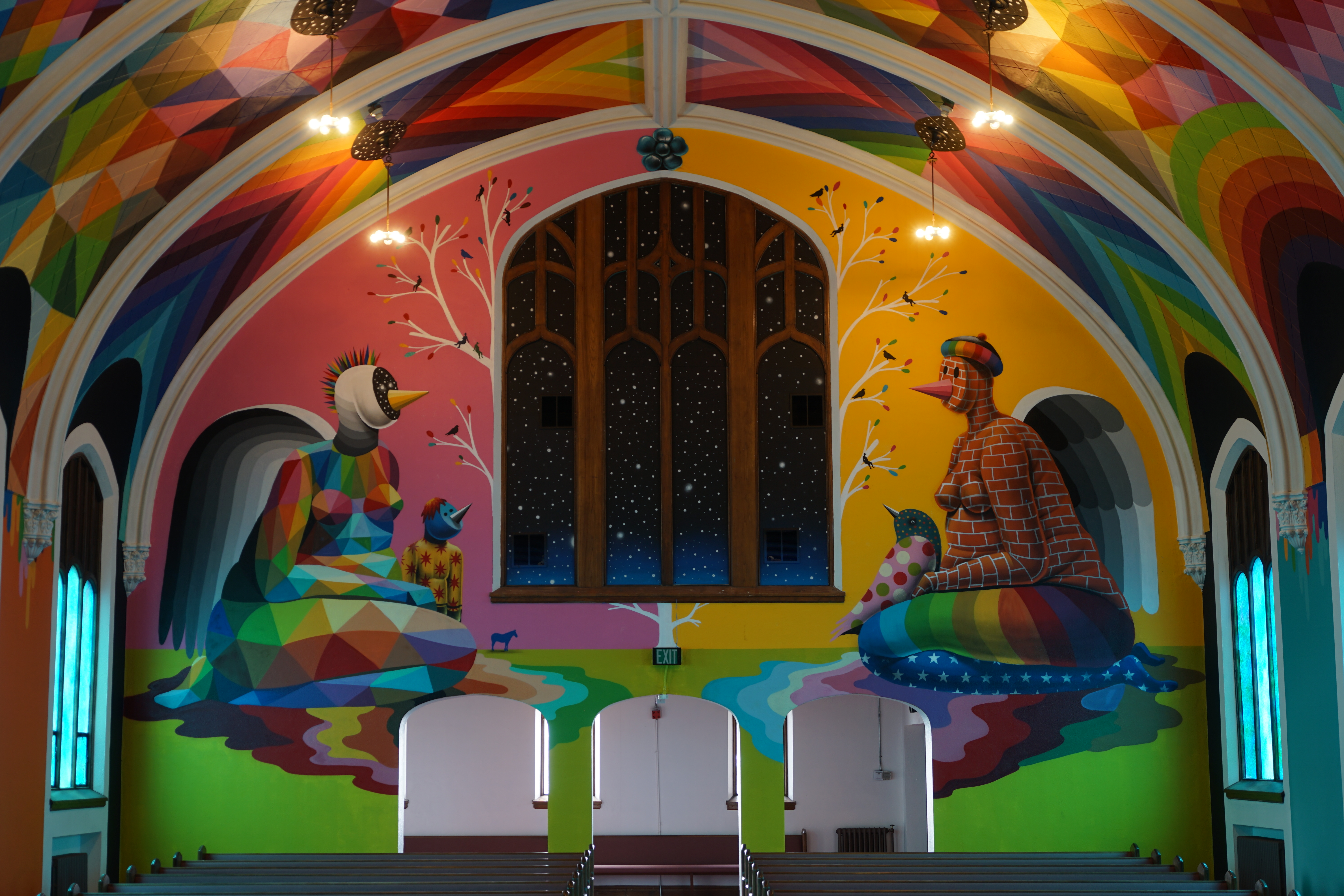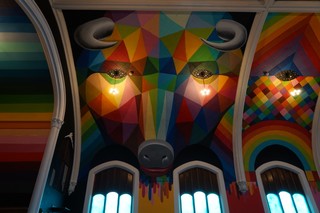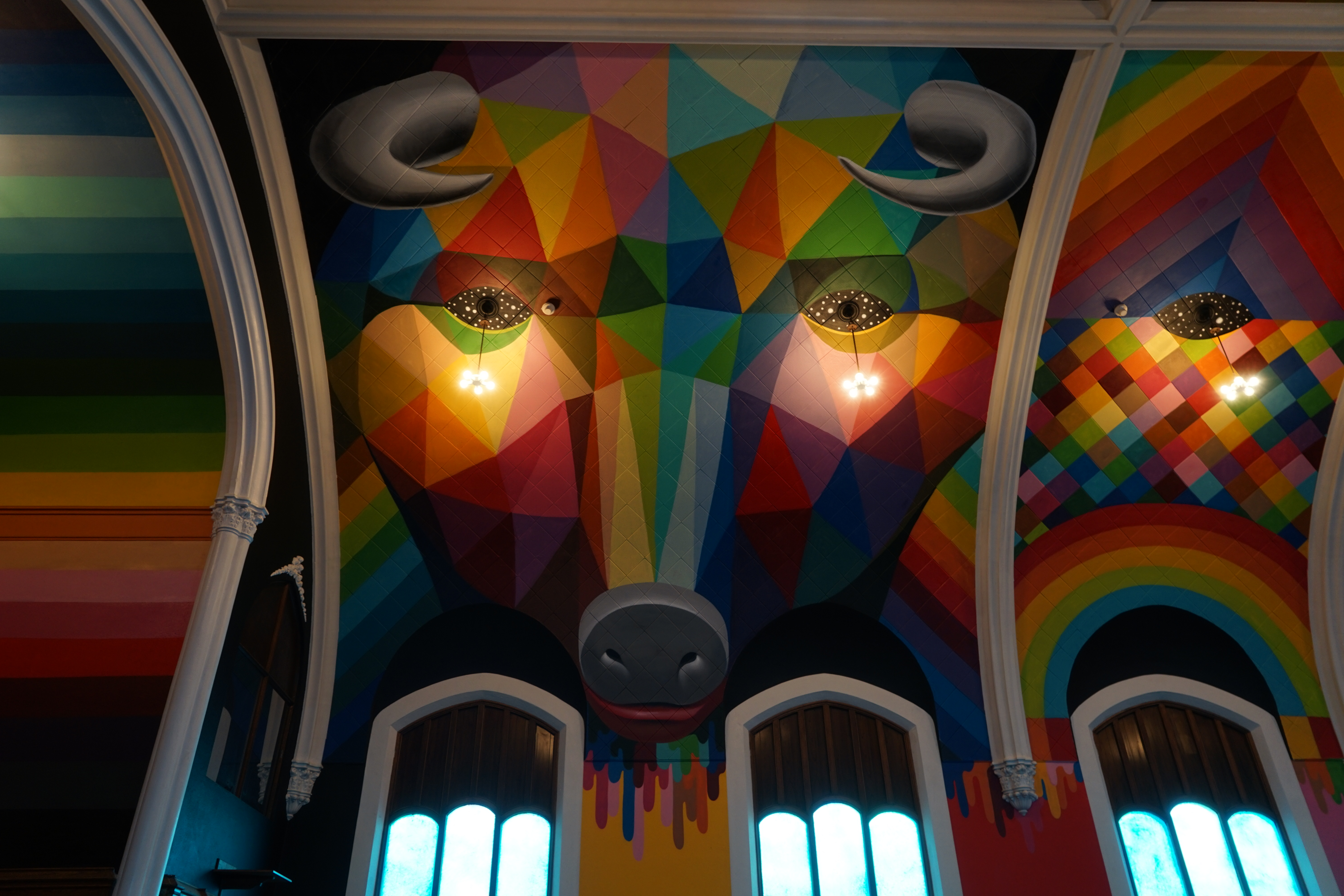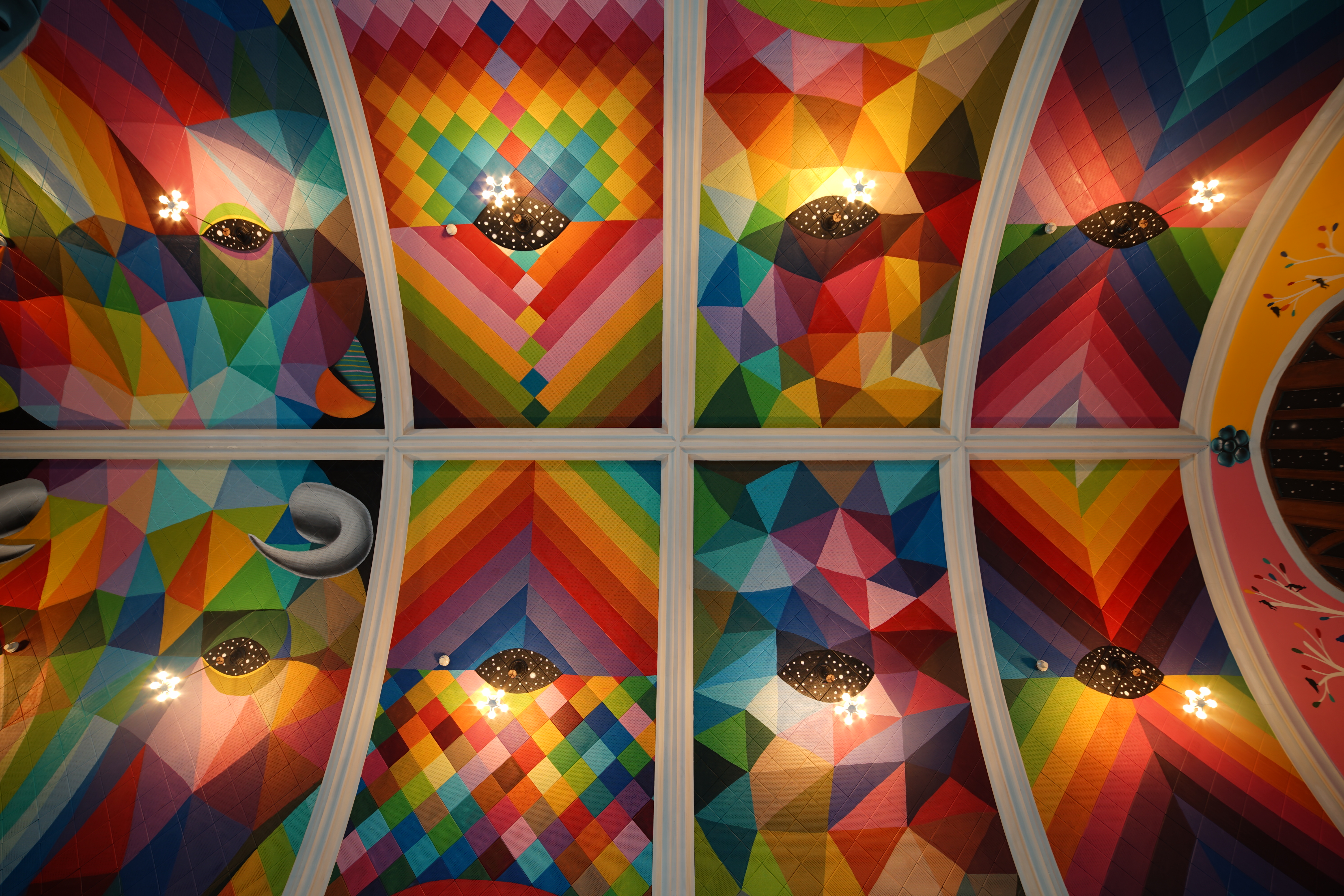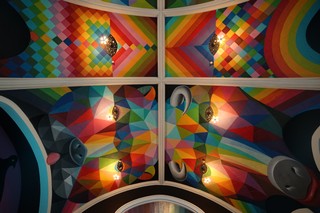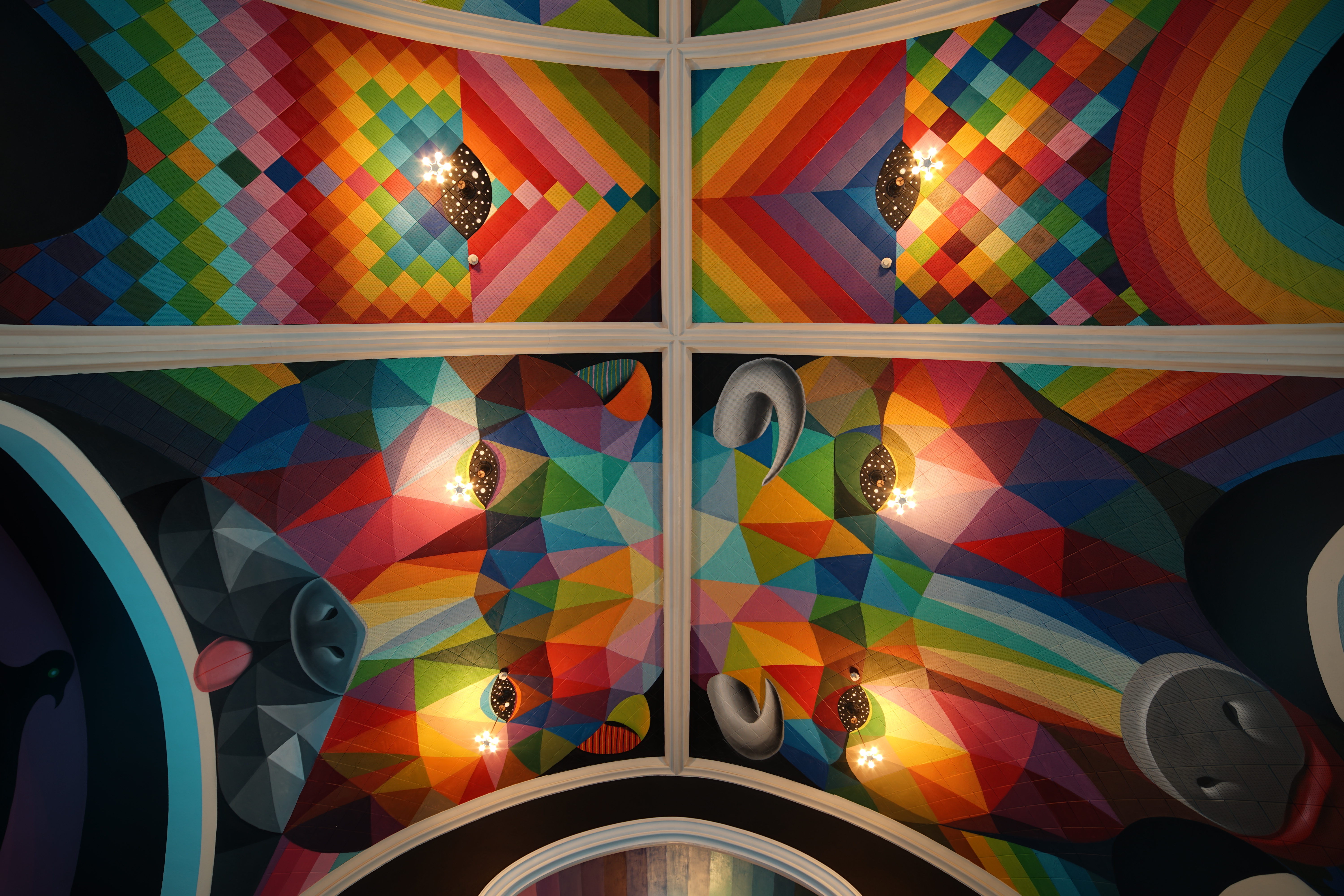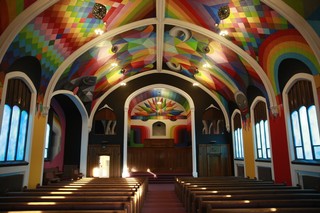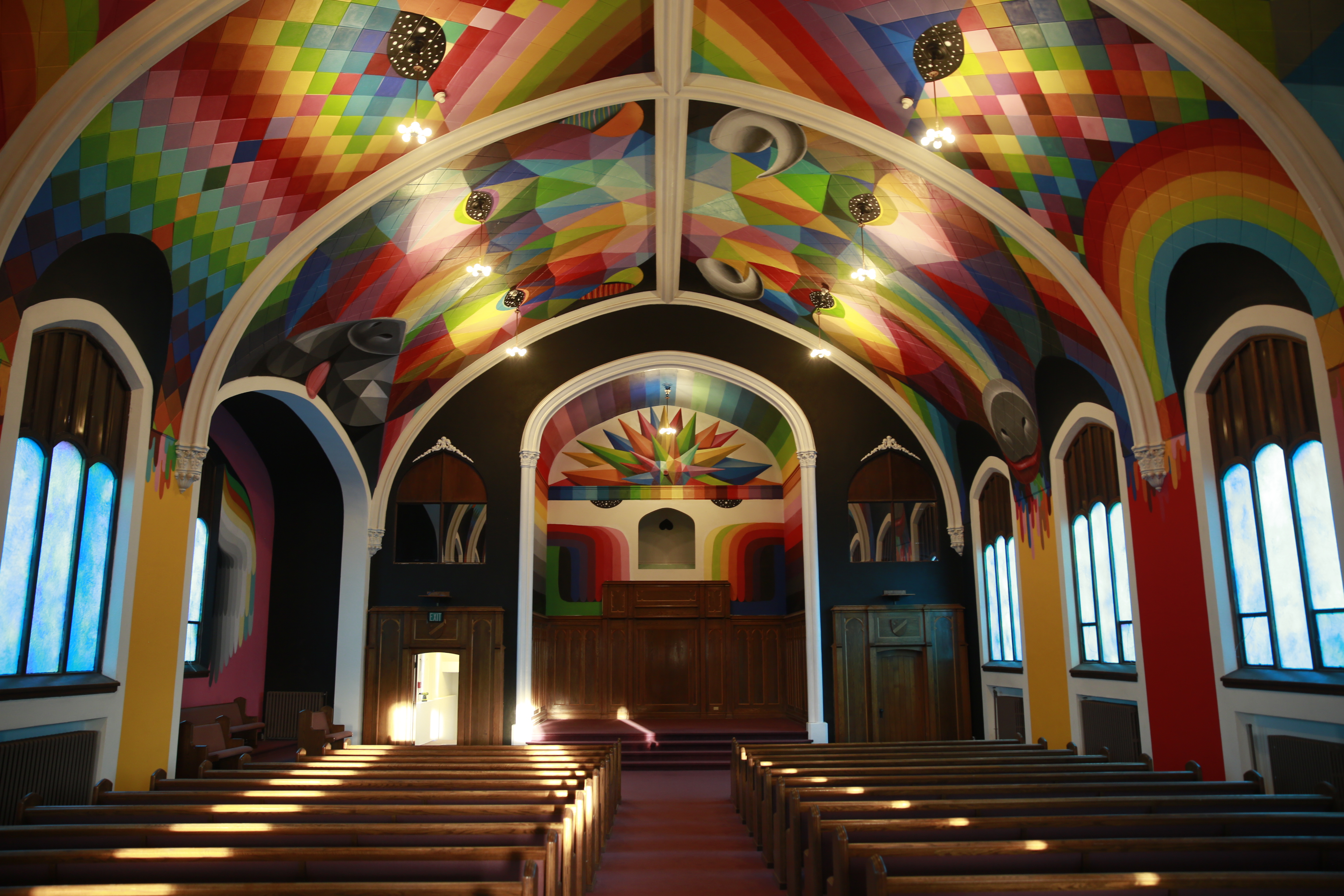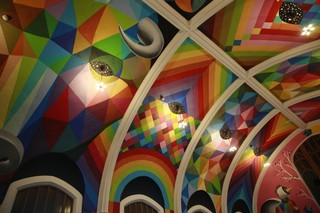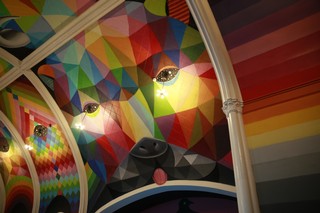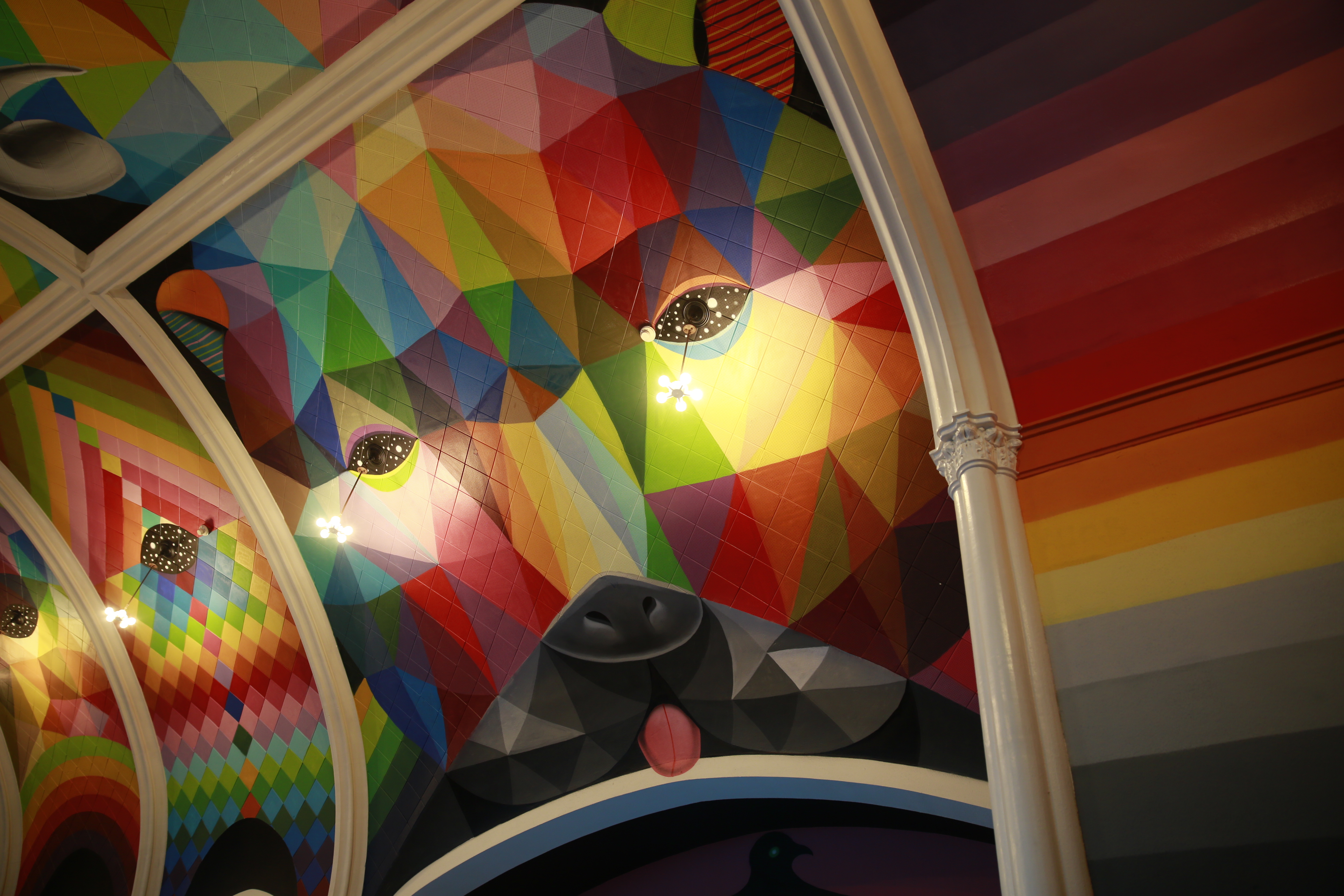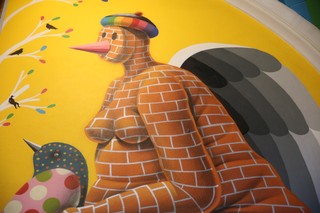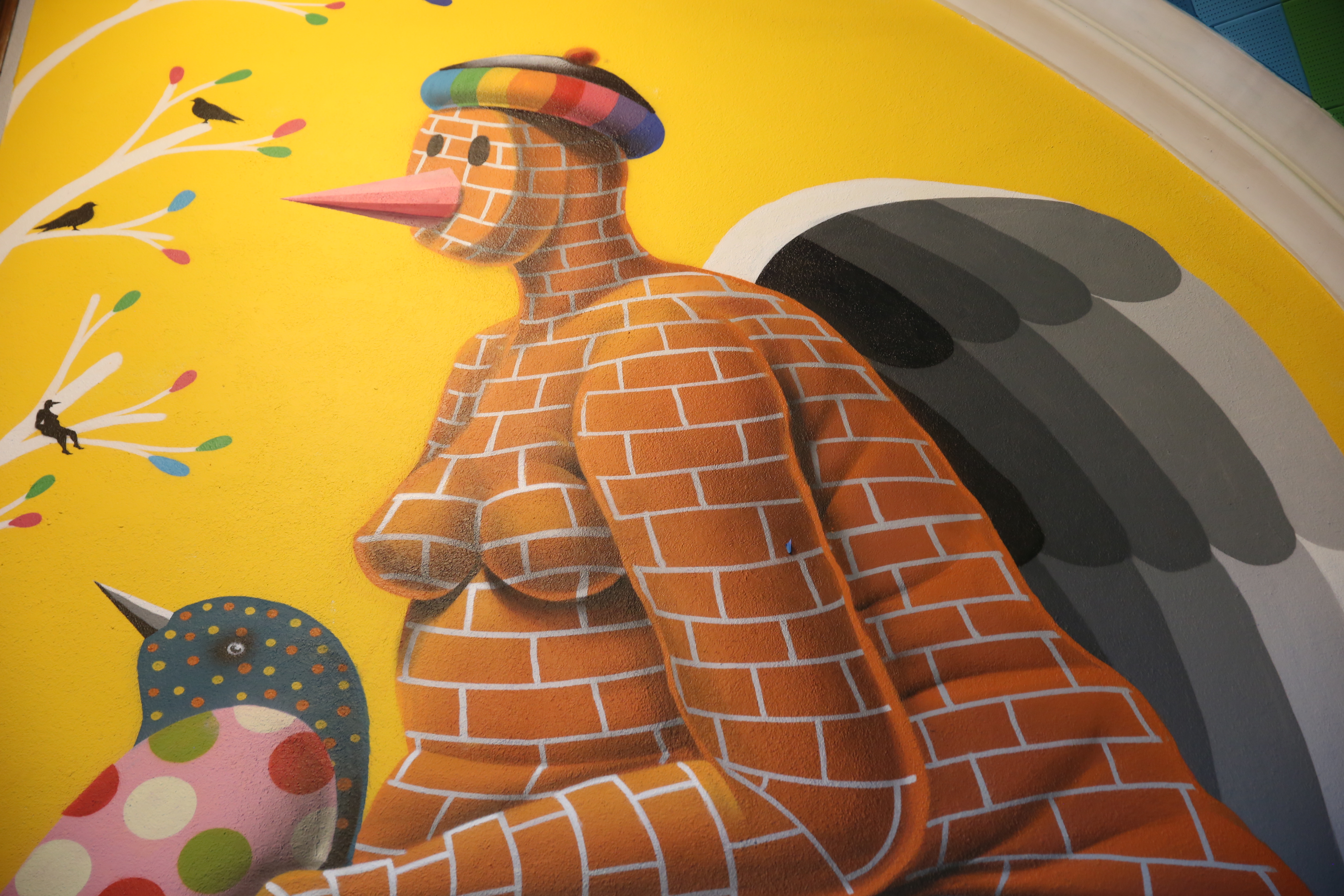 See more of Okuda San Miguel's work here and Kenny Scharf's work here.

Related:
Weed-Friendly Art Classes Invite People to 'Puff, Pass & Paint'

Rainbow Geometric Murals Coat a Moroccan Chapel
Snoop Dogg's Weed Brand Looks Dope